They All Saw a Cat
By Brendan Wenzel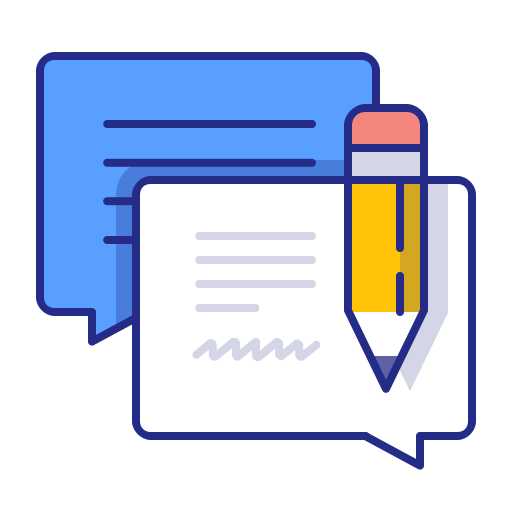 Total feedbacks: 37
★

★

★

★

★

★

★

★

★

☆

★

★

★

☆

☆

★

★

☆

☆

☆

★

☆

☆

☆

☆

Looking for They All Saw a Cat in
PDF
? Check out Scribid.com

Audiobook
Check out Audiobooks.com
★ ★ ★ ★ ★
kimmander
Love the cat seen from multiple perspectives... The illustrations are big and colorful, and my two month old loves the bright pictures and lyrical and repetitive way the words sound. As he gets older, I know he'll appreciate the book in a different way, learning about mentalizing and perspective taking, which is the beauty of this book. I loved it so much, I bought a copy for my niece for Christmas.
★ ★ ★ ★ ★
cooper o riley
This book would be a great companion piece with the children's book, CAT IN THE NIGHT by Madeleine Dunphy. In THEY ALL SAW A CAT kids experience what it is like for other animals to look at a cat. In CAT IN THE NIGHT kids experience what it is like to be a cat looking at other animals. How fun!
★ ★ ★ ★ ★
cheryl brooks
This is a really great book! My 2-year-old has requested to read it at least twice a night every night since he got it. I love how much he wants to discuss each picture and whether the cat and other creatures look happy or grumpy! He loves to repeat the lines of the book while we're reading. The text is simple, but appealing and the focus of the book is really the beautiful artwork on each page. Each picture shows how a child, a dog, a fox, a bird, a mouse, a snake, and several other creatures view the cat as he walks through the world with his whiskers, ears, and paws. It's a great demonstration of perspective and various styles of art. I had thought it would be too complex a concept for a 2-year-old, but he seems to understand what the book is showing and I am sure he will continue to love it for years to come-- I certainly love looking at it with him!
★ ★ ★ ★ ★
celestite
I used this book with pre service early childhood teaching students to illustrate the idea of perspective and how it shapes how we see the children in our classrooms. It made a strong metaphoric statement about how they will assess children in their future classrooms. I used to teach kindergarten and would probably use this book to help children understand the concept of point of view.
★ ★ ★ ★ ★
beverly mcclaskey
This is a fantastic book. So simple--and yet so deep. One of the things I strive to instill in my daughter is empathy, and I think this book is a great starter tool for it. (Without being super on the nose--and with great illustrations.) We have a fun discussion after almost every read about the different ways people see things, about the way perspectives matter. In toddler terms for now, of course.
★ ★ ★ ★ ☆
vic dillahay
This is a great picture book. It features shifting perspectives, and the story is told in patterned sentences that children will easily recognize and anticipate. The illustrations are colorful and fun. I ordered it as an ebook to save money, but like most picture books, I think it would be a much better reading experience in a physical book form.
★ ★ ☆ ☆ ☆
marybeth
Beautiful pictures, great concept, but the writing sucks.

Every parent knows that when you get your kid a book, you will have to then read that book a countless number of times, and usually several times in a row. So its especially painful when the writing sucks and you are forced to read it over and over and over... Such is the case with this book which is 90% "Yes, they all saw a cat" or some variation thereof. Ugh.
★ ★ ★ ★ ★
molly wallace
I bought this book for our school library off the librarian's wish list. I decided to buy a copy for us too. We enjoyed the fun plot and fabulous illustrations. In this book the illustrations are the key. The reader gets to see what the cat "really" looks like as he "walked through the world" and we get to see how others perceived him. My 7-year-old daughter and I had fun talking about why the cat was perceived the way he was by the each of the other animals. This led to a rather in-depth discussion of what goes into shaping our perceptions of others and of what might go into shaping our perception of ourselves when the cat sees his own reflection in the water. We also enjoyed the cat illustration made up of bits of everyone's perceptions. We spent time deciding which part of the illustration came from which animal. Fun! Overall, this book was engaging and thought provoking and I really enjoyed the lively conversation it fostered with my daughter. Great book!
★ ★ ★ ★ ★
lari danielle couch
A regal looking cat began its journey through his day, a day that would bring many creatures into his life. Just what would he see? What would they see in that cat? "The cat walked through the world, / with its whiskers, ears, and paws …. / and the child saw A CAT." The cat's eyes grew wide as the boy leaned down to stroke the back of the his beautiful striped back. The boy loved the sight of that cat, but the dog … not so much so. The dog most certainly didn't like the look of that skinny, slinking cat, not even a little bit. Grrrrrr!

The cat began to run through the tall golden grassy fields when a fox spied him. Fox's eyes narrowed at the sight of a cat. Cat's eyes grew wide at the sight of that fox. Run cat, run! "The cat walked through the world, / with its whiskers, ears, and paws … / and the fish saw A CAT, / and the mouse saw A CAT, / and the bee saw A CAT." Did they see big, small, friendly, scary, nice, or not? All kinds of critters saw that regal cat, but what did each one of them really see?

This a a fabulously fun book that shows just how other critters perceive a cat and, conversely, how they see him. It's a perfect book that will let young children know that there are many other viewpoints in life, not all of them being the same. Perhaps my favorite was that of the little lowly flea, a bug-eyed insect who saw the cat from its vantage point on a single strand of hair. One of the more humorous ones included the huge eyes of the cat as seen by a goldfish. Yes, there are lessons to be learned, but in a nutshell, this is a fun, fun, fun book that young and old will love!

This book courtesy of the publisher.
★ ★ ★ ★ ★
darren cools
They All Saw a Cat by Brendan Wenzel tells that tale of a cat walking through the world and how the creatures he/she encounters perceive him/her. Everyone that the cat meets views him/her very differently. Some see the cat as skinny, while others see him/her as fat. Some think the cat is friendly while others think the cat is mean.

Could all of the creatures be looking at the same cat? Could all of their perceptions be correct? Most importantly, how does the cat view him/herself?

I absolutely loved reading this book! Wenzel takes the complex concept of personal perception and makes it easily attainable for children to grasp. The illustrations are simply stunning! It is very clear to see why the book won a Caldecott Honor Medal. Each illustration represents a new perspective and incorporates a mixed media style.

I also love how Wenzel incorporates science into the book. The illustration of the worm's perspective of the cat highlights the fact that worms "see" by feeling the vibrations in the ground. Still another scientific illustration appears when the cat passes a bat. This illustration demonstrates how bats use echolocation to see the world.

This book is a must read for book lovers of all ages. Children will especially delight in the colorful cast of characters that the cat meets along his/her journey. I believe that this book could also be incorporated into school curriculum to help teach children about respecting the opinions of others.
★ ★ ★ ★ ☆
adam
This was a different kind of children's book. I believe for some children, they might not fully understand the concept that the author was trying to relay. You could read it and enjoy it without fully understanding what the author was trying to accomplish. But for some children, they might not understand why some pictures are the way, they are. That being said, perhaps you might want to look at the pictures inside the book or explain the concept before reading the book to smaller children or they might get lost.

Each picture inside this book is of the same cat but from a different perspective. We see the cat from the perspective of the fox (who saw a fat cat), we see the fish's perspective (who saw blurry, huge cat), we see the mouse's perspective (who saw an intense cat in bold red and black coloring), we see the bee's perspective (who saw a multi-colored dotted cat) and there are many other animals who witnessed the cat and we see their perspective on the cat through their eyes. No one really sees the cat the same way. It is quite interesting and entertaining to witness what they see. This is educational and this book could be used as a learning tool. There is not a lot of text inside the book and some of the text was repeated. I thought it was fascinating, artsy and provided a good twist.
★ ★ ★ ☆ ☆
aleksandra
Interesting way to approach different perspectives and views. Reminds me of the story about the blind man and the elephant: everyone can only know what they, themselves, can perceive. What do any of us really know, if we can only experience life through our own lens? Interesting place for discussion. However, it wasn't actually a very interesting book to read aloud, so while I might recommend it for someone looking to analyze things, the book itself didn't appeal to my little listeners.
★ ★ ★ ★ ★
ameya
A cat walks through the house and the backyard and is seen by different people and animals in their own unique way. The child sees a very friendly cat, the mouse a terrifying creature with huge teeth, the fish sees a watery figure, the bat sees the space the cat takes up, and the worm sees the vibrations of the cat through the earth. Each creature perceives the cat in a different way. Even the cat itself, as it heads to the water, is about to see itself in a personal way.

This very simple book offers a fascinating look at perception and the ways that each of us sees and views the world around us. The repeating first line of "The cat walked through the world, with its whiskers, ears and paws…" keeps the book clearly focused and adds an important stylistic component. The book also celebrates imagination as children can start to see the unique ways not only they view the world but can imagine the ways that other creatures see the world in such a different way. The idea of perspective is also introduced, particularly from the cat itself, a flea riding in the cat's fur and the bird flying high above. There is plenty to discuss in this book and it invites investigation and learning.

The illustrations are a critical part of the concept, showing how an insect's eyes see the world in a very different way. They also capture not only how an animals sees but their relationship with the cat. The dog sees a lean and almost whiplike creature. The fox sees a juicy round animal. This use of both physical perspective and personal perspective is very cleverly and clearly done.

A book to generate discussion, I can see this being used in conversations about differing points of view as well as art classes on perspective. Appropriate for ages 3-5.
★ ★ ★ ★ ★
lovin
They All Saw a Cat by Brendan Wenzel is a fantastic book with beautiful pictures and a great simple story with lots of repetition and attention to detail.

They All Saw a Cat won a Caldecott Honor this year b/c the illustrations in this book are fantastic and not only enhance the story, but the pictures are critical in telling the story.

I even love the detail of cat fur found on the endpapers shown above. I have a special place in my heart for endpapers that enhance the story.

This picture book, They All Saw a Cat, that is all about perspective gets 5 out of 5 stars in my book review.

I love the way Wenzel tells the story of the cat and how others see this cat. This concept of perspective that is so well illustrated in a book that I find to be creative, fun, and simple enough even toddlers will enjoy. However, you can dive into deeper ideas with older kids and adults, such as how others see us and how we see ourselves. A story that is creative, simple and to the point, and can be enjoyed by such a wide range of ages are just a few of the reasons this book won the coveted 5 star rating from me.

They All Saw a Cat is an awesome picture book, and it would make a great read aloud for preschool to a 2nd grade classroom, but it would also make a great read aloud book for an art teacher discussing perspective, or a writing lesson on how we perceive things can change the story.

This story has a lot of potential for lessons and read aloud fun for many ages. It's definitely a keeper, and a good book to purchase if you will use it in classroom lessons.
★ ★ ★ ★ ★
gretchen mclaughlin
They All Saw a Cat offers up a wonderfully effective lesson on perspective as it delivers a whimsical little story about a wandering cat. The text is spare and effective as the cat meets a variety of animals on it's wanderings. The repeating phrase "And the cat walked through the world, with its whiskers, ears, and paws" serves to ground a story that flies high on its illustrations.

Each animal the cat meets sees it in a different way, and the artist does a beautiful job of illustrating each perspective. The cat seen by the boy is very different than the cat seen by the mouse! An interesting lesson on the natural world lies within these pages. Youngsters will undoubtedly have many questions after seeing the bee's view of the cat, as well as the worm's rather unique take on things. The book ends with the cat getting a good look at his own reflection in a pool, a fitting way to end his stroll. They All Saw a Cat is a must have for any classroom collection and an interesting addition to any preschool or early elementary student's personal collection.

This book provided by the publisher for review purposes
★ ★ ★ ★ ★
casamaya
The beautiful artwork on the cover of this book captured my attention immediately. "They All Saw A Cat" is illustrated by award-winner Brendan Wenzel, but this is his first solo book, his first stab at being author AND illustrator. Each of us sees things differently. How do we help children understand that fact of life? How do we teach children that just because we might be right, that doesn't make the other person wrong. Our truth may look different from another's. Wow! What a people skill. I found it a healthy reminder for adults, too. All the characters in Wenzel's tale are looking at the same cat, but HOW they see the cat varies greatly. Not only is Wenzel's message timely, his artwork really tells the story in a way children will appreciate and understand. "A picture is worth a thousand words." Pictures by Brendan Wenzel certainly attest to that wisdom. Don't miss this keeper!
★ ★ ★ ★ ★
nancy sullivan
This is such a lovely book and a wonderful way to teach a child about world perspective.

In the book we spend a day with a cat, each time seeing the cat through someone else's eyes. The mouse, for instance, sees the cat as a scary monster. The fish sees a big face that's wavy because of the water in its fish bowl. A child, a dog, and others all see the cat in their own way. We even see how the cat sees itself.

As you read through the book, it's fun to ask your child why each animal (and the child) sees the cat the way they do and to wonder how others see us.

A good book for quiet times with wonderful illustrations. Even the oh-so-old resident 8 year old loved it and has reread it many times.

* Review Copy Provided by Publisher
★ ★ ★ ★ ★
najla
With a simple little picture book, They All Saw a Cat, Brendan Wenzel gets across a big concept: that an animal or object looks different to everyone who sees it, because each person and creature sees with a unique perspective.

The child sees a friendly pet, but the mouse sees a terrifying monster. The flea sees a forest of fur, while the bat picks up an outline using its echolocation. The cat goes about its day inspiring different emotions in every creature it encounters. There's even a little surprise at the end, when the cat encounters itself.

Wenzel uses a variety of styles with his illustrations to show the creatures named and to set a mood. Drawings can be soft and fuzzy or sharp and harsh, depending on what's depicted.

They All Saw a Cat is sure to be a hit with both children and parents, eliciting calls of "read it again," from kids until they've memorized the words.

The publisher provided me with a copy of this book in exchange for my honest review.
★ ★ ★ ★ ★
hydee
Children will enjoy how different animals saw a cat walking through the world with its whiskers, ears and paws. It will prompt some fun discussion.

Some of the animals who saw the cat include a fox, bat, mouse, flea, fish, bee and the cat saw its own reflection.

After reading it, it might be fun to write a class story about seeing a cat and where the cat was going. Then class members can draw a picture of the cat.

This is an original and entertaining book.
★ ★ ★ ★ ★
mikia
The art is mesmerizing, the words lyrical, and the overall story inspired. Seemingly simple, this story shows how different animals all perceive a cat, but it incorporates both scientific lessons (for example, how bats perceive by echolocation, worms by vibrations, some animals see color and others in black & white) and the message of stepping in someone else's shoes and understanding life from different perspectives. So many layers, yet so simple & beautiful.
★ ★ ★ ★ ★
krish
Great illustrations, great writing in that kids look and follow each sentence and in the end they want more. Sentences have a nice rhythm to them and kids often learns the story nearly verbatim. I like it and my kids liked it even better. And the book teaches a good message as well. Pretty to look at, nice to read, and a meaningful lesson taught.
★ ★ ★ ★ ★
daniela akiko
My one year old daughter LOVES this book!!!! And so do I! It's fun to read and the repetitive words help her to learn about the names of animals. She enjoys finding and pointing out the cat in each picture.

When she sees this book, she will point across the room to get my attention to read it to her. We have read it every night for a month and she has yet to grow tired of it. When we are done, she loves to look back at the cover and feel the texture for the medal award on the front.

Great read, great message - but perhaps the most important of all - my daughter loves it!!!
★ ★ ★ ★ ★
hater shepard
"The cat walked through the world with its whiskers, ears and paws" and every creature saw him differently. This is a beautiful book illustrating how everyone (or every creature) sees things in a different way. I started reading it with my son just before he turned 4. and, while it's great all on its own (the words are simple but lyrical), it also served as a good discussion starter for perspective and the many reasons why other creatures might see the cat the way they do.
★ ★ ★ ★ ★
jennifer mullins
What a delightful picture book! In Brendan Wenzel's Eric Carlesque They All Saw a Cat, each observer — child, dog, terrified mouse, goldfish and more — see a different manifestation of the household pet. Borrow a child if you have to so that you can have an excuse to enjoy this Caldecott Honor book for yourself. (Or just be brave and borrow it with no excuses, as I did.)
★ ★ ★ ★ ★
estherlyt
this book needs to be on your shelf for your kids. my 2.5 year old is obsessed with this book. appealing to all ages even to my 5 year old. we've been reading this book every night for over 4 months and is not tired of it. great rhythm, flow, and awesome graphics for your kids to enjoy.
★ ★ ★ ★ ★
laurie thompson
Brilliant with a capital B! I now understand the Caldecott buzz for this picture book. Illustrations are absolutely stunning and smart. Attentive young readers will pick up on the different perspectives and its a great read for talking about points of view, especially for animals. Shared with ages 5 & 6 and it was a huge hit with both kids and adults.
★ ★ ★ ★ ★
emily kent
My read through was fast and I did not appreciate the book in it's entirety. But the second time I read it, aloud, I fell in love with the story and the illustrations and the ending. It is a simple story packed with tremendous meaning and conversation starters.

Well done Brendan Wenzel and Chronicle Books!

#PB #identity #animals #mustread
★ ★ ★ ★ ★
lisa elizabeth
Clever and gorgeous. What a wonderful book for your science-minded reader. Picture books can be used to introduce a range of concepts in all disciplines. A great jumping off point for studying the ways that other creatures see the world around them.
★ ★ ★ ★ ★
cameron shepler
I tend to be super critical of children's books. I read a lot of them to my niece. A lot of them are crap. This one was simple but good. Teaches an important principle...how we can all look at the same thing and see something totally different. Illustration is really good.
★ ★ ★ ★ ★
nick bicknell
This book is amazing. It's a simple story but also amazingly profound. My toddler asked for it several times in succession before bed, and I found each read to be a lovely experience. The meter is beautiful and the pictures are stunning. I got it today and now I want to tell everyone to run out and get their own copy, too!
★ ★ ★ ★ ★
sonja orr
This book is beautiful and teaches about not only perspective, but art styles, and can lead into how different animals see. It has rhymn repetition and rythm. An acessible work of art for preschoolers that captures my son's imagination.
★ ★ ★ ★ ★
heather herring
I love this book & so does my 2 year old daughter.
The illustrations are excellent. It's a great book for cat lovers. I would definitely buy it again and I probably will buy it again as a gift.
★ ★ ★ ☆ ☆
nicholas cox
This story is OK, it's a little long winded, but sweet enough. I didn't particularly care for the how the mouse saw the cat, it was a terrifying picture of a cat on a red bloodied background with gnashing teeth and razor-like claws. A little unnecessary for a children's book. I may glue these pages together.. Reading a children's book should be an enjoyable lesson expense, there's a time and a place for scary things, and I don't want my child to get nightmares from a scary cat picture in a children's book.
★ ★ ★ ★ ★
basheer
Love this book for teaching perspective and empathy! Children (and adults) of all ages struggle with making empathy something that is concrete. This book gives a visual and helps to prompt discussion.
★ ★ ★ ★ ★
emily carlson
Great work of art !! Perception has always illuded me with what exactly it means that our perception shapes our understanding of the world. This idea is presented with a childlike thinking which has the answer to this buffling question.
★ ★ ★ ★ ★
polly forns
This is our favorite book for our 9 month old. She loves the illustrations and repetition, and she just really likes cats. For adults, I love that it teaches lil kids about perspective. Highly recommend
★ ★ ★ ★ ★
sakinah azman
Beautiful illustrations and simple repetitive story line. Great for building early reading skills. Nice simple concept of perspective for young minds. A must have for Nana's bookshelf to read with little ones.
Please Rate They All Saw a Cat