The Dragon Songs Saga: The Complete Epic Quartet
By JC Kang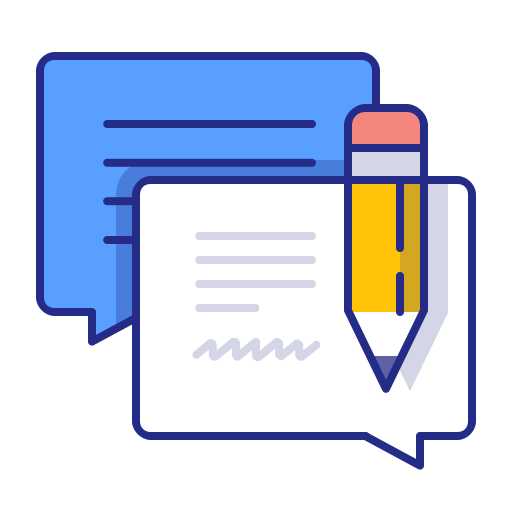 Total feedbacks: 31
★

★

★

★

★

★

★

★

★

☆

★

★

★

☆

☆

★

★

☆

☆

☆

★

☆

☆

☆

☆

Looking for The Dragon Songs Saga: The Complete Epic Quartet in
PDF
? Check out Scribid.com

Audiobook
Check out Audiobooks.com
★ ★ ★ ★ ★
desy
The Dragon Songs Saga is a different take on an alternate world. Expertly crafted and action-packed, it was hard to put the book down. Lots of twists and unexpected turns to the plot; the characters and storyline could rival Game of Thrones.
★ ★ ★ ★ ★
ariel wiborn
The books left me wanting to read more. The characters grow throughout the series. The plots become more and more involved and intertwined masking the book a page turner. I am looking forward to the adventures of Jie.
★ ★ ★ ★ ★
tom fouche
I enjoyed this epic saga mixing magic, dragons, martial arts, intrigue and suspense. Strong female characters (I loved Jie). Immersive, but not boring descriptions, giving just the right dose of atmosphere. Complex plots. I loved the fact that the story takes us far away from the usual Western world, and instead dives deep in alternate feudal China. Beautifully written.

I highly recommend to fans of the fantasy genre.
★ ★ ★ ★ ★
madhazag
I was so surprised with this saga. I thought I would get bored with it...but every page got me more involved with each character. Sometimes I was mad at the author to make the characters in the story suffer as they did....but it did make the character believable. You got involved in their knowledge of politics, magic and humility. I will read anything from this author again. What a price/bargain I got in getting this.
★ ★ ★ ★ ☆
bojana
I found the story engaged me enough that I wanted to be able to read it in one settng but of course that did not happen. Looking forward to the next story. The reason for the four star rating was due to editing errors. The one that stands out was the use of soldier in place of shoulder. There were other simular errors, but none to jarring to take me out of the story. Would recommend reading.
★ ★ ☆ ☆ ☆
david rowley
Did not like the ending.What will Tian be doing, servicing the regent,sneaking around the palace looking for traitors?He has no title,no position,and no status.The relationship between Tian and Kaiya can not last.Tian is not a father or a husband even tough he married and impregnated Kaiya.Tian should have gone with Jie.
★ ★ ★ ☆ ☆
nathaniel k
I am not comfortable with rating what I have just read, however I will make an attempt. Reading the Dragon Songs Saga was my first introduction to author JC Kang's work. When reading the epic selection, my concentration wavered when I came across a character's name, or a word that I found difficult to pronounce, as a result I felt that I was confusing the characters as I continued to read.
★ ★ ★ ★ ★
kate martin
Ernest Hemingway had a principle of writing he called the Iceberg Principle. It is summarized in the thought that the writer only writes an eighth of the whole story but writes it so well that the reader has the sense of the other seven parts.

JC Kang has one gargantuan iceberg.

I have always had a love of epic fantasy, but this series goes well beyond the magic and the action. His world is filled with these staples, but one of the things that set it apart for me is the richness of the culture. From the details of a dinner setting to the etiquette of various royal functionaries, Kang's Tivara comes alive in the 4D screen of the mind.

The magic of Tivara is well thought out, logical, and varied by culture. From the artistic magic of Cathay to the enhanced physical and spiritual abilities of the paladins of the Ayuri region, the magical systems fantastic (pun intended).

I have it on good authority that there is much, much more to the world than even the novels hint at. For me, that makes the books worthy of multiple readings just to glean every little detail, tease out every little thread of connection to that larger world I can.

If you like deep, culturally diverse, intricate fantasy, you will most assuredly love The Dragon Songs Saga.
★ ★ ☆ ☆ ☆
carol adams
I admit I have just started this series but when the female characters are weak I get disheartened. I sure hope I will be coming back to change this review. Please authors, female characters can be strong and powerful. Well, halfway through and the saga of the Idiot Princess continues. I keep hoping that one of the many enemies deflowers her and then dumps her on the street. Maybe she will meet the Wizard and get a brain. 61% which for the last 20 pages had given me hope. Then bam back to the story of the unluckiest princess. I am struggling to see why people are giving this such a high rating. Well, 70% and that's all I can take. I am unhappy to have wasted this much time with this....
★ ★ ★ ★ ★
natasha o rourke
Only the second fantasy series I've ever rated a 5 in the last few years.
Engaging, fascinating and delightfully complex. The characters (both
the protagonists and antagonists) are very well framed and morally
complicated. Be prepared for a LOT of characters and constantly changing
moral situations. This is a novel for adults willing to take the time to digest
myriad political nuances. Best fantasy novel I've read in the last 5 years, and
in the top 10 overall in my lifetime (been reading fantasy & sci fi for 40+ years...).
The Windup Girl by Paolo Bacigalupi is the only other fantasy novel
I've read in the last 5 years in this elite class- and I've read hundreds of books in that time.
Be prepared to spend some time reading- it is a long tale and the 1st book has a lot of
background material which at the time of reading has data that seems irrelevant. Oops. It isn't. :-) !!
★ ★ ☆ ☆ ☆
whitney l wagner
I Almost didn't bother to finish. It had a decent beginning and an okay end but the rest of it had nothing to do with dragons. Just didn't hold my interest and therefore I can't recommend this series.
★ ★ ★ ★ ★
holly fisher
I Couldn't put the saga down, well done. Enjoyed the magic and world the Wang family lived in. Hope the Regent lives many years, and I look forward to reading more about what happens next... Will the two prophecies be fulfilled? What will happen to the "little ones"? How will Tian do in his "unique role" with his Doe eyed girl of his dreams. So many questions I look forward to learning in another journey or two or three lol. Looking now to see if Jia's story is out in print yet, I hope so! The world needs more people like the Princess : ))
★ ★ ★ ★ ★
john sklar
I would give it 6 stars if I could. My God, it is long but my hands refuse to put the book down. It is awesome. I am still reading it---80% finished and wondering how this is going to end. NO, I will not go to the end first as someone said that they did and if they liked the end they would read the book. NOT. I am not one of the writers that go on and on about this, that, and the other. SO---if you like a good long read this one will keep you reading & reading. JC Kang is a winner. the research alone about Oriental cultures must have take forever alone to write such an incredible book.
★ ★ ★ ★ ★
michelle edwards
Can't say enough about JC Kang & The Dragon Songs Saga. Exciting, magic, elves, orcs, nieve princesses, secret powers and dragons! I wish it was not finished! Look forward to the next installment to learn on Jie story! Read this saga, you will not be disappointed!
★ ★ ★ ★ ★
liz corbin
I didn't like that Tiane and Kaika/sp... didn't end up beind married to each other.
I highly recommend reading this saga book??.. if only more of the characters in this book lived til the end... after all its about fantasy and happiness... NOT about the real world of DEATH, RAPE and evil deceiving peeps...i don't mind that part so much but I wish it was a much BETTER of a HAPPIER ENDING.?
★ ★ ☆ ☆ ☆
talia lefton
I would have enjoyed these better if the author had included a list of the main characters with their titles and relationships explained. I found these books hard to follow, though it did get easier in the last twoo books.
★ ★ ★ ★ ★
kelli oliver george
I enjoyed the plot, twist, and turns. The author was really good at telling the story from multiple angles while still keeping the story flowing in a smooth transition from one scene to another. I was able to mentally see the story unfold and feel the emotions of the characters. I loved this series and look forward to reading Jie's story, as well as, other books from this author.
★ ★ ★ ★ ★
emily banc
This is a wonderful series! It kept me hooked from the first paragraph, which to me is the sign of a very good writer. I literally couldn't put it down once I started reading. The characters were like old friends and the ending made me want more! Can't wait for more wonderful stories from this author.
★ ★ ★ ☆ ☆
tina mumm
I probably won't read any of this author's books again. It was so convoluted and though detailed the names and their pronunciations we're left for us to determined. If the author had at least put the pronunciation and brackets it would have been easier I had a hard time with the names and it blocked my easy reading. If I weren't the type of person to finish your book regardless of how difficult it is to get through I wouldn't even be giving you a review
★ ★ ★ ★ ☆
sybil mccormack
The world and characters draw you into their lives with rich detail and intrigue. The ugly duckling becomes a strong and powerful swan. I love the lead character is a young girl who grows into a strong woman of power. Each of the three novels grow on each other so the need to be read in sequence. I look forward to other books and possible continuations of this world from this author.
Great reads.
★ ★ ★ ★ ☆
purush
Enjoyed this series, which I read through Kindle Unlimited. The author did a good job of world building - it was easy to visualize many of the scenes. The plot was tricky - had to follow the different characters closely. Good ending.
★ ★ ★ ★ ★
jaleesa
I enjoyed the series and was trannsfixed from the beginning until a the last. Word. After reading thousands of books throughout the years I found this series to rate with the best of them.. and I would highly recommend them to anyone who enjoys this genre. I
★ ★ ★ ★ ★
lorna collier
A good series of magical tales with an oriental flare. The ending was too abrupt and left a lot to the readers imagination to fill in. Cleanly told even though the realities of war and the human condition were realistically addressed.
★ ★ ★ ☆ ☆
jennifer frigge
Some parts are confusing because the names of the characters are similar and and some are relations. But the story line kept me interested enough to finish. It's not easy being ugly or beautiful when power is the prize.
★ ★ ★ ★ ☆
ceshelle
I had some problems remembering the characters names in the beginning. There were so many and the language was foreign to me. Therefore a lot of them seemed to similar to remember. But as I got further into the book I was caught in the intrigue of the story. Definitely reading the next book, Masters of Deception!
★ ★ ★ ★ ★
patsyann
I liked how the trilogy of stories had so many secrets and lies. A half-elf, Dwarves, and several royals. Spy's and intrigue, create changes that can alter the world of humans and other species. Exciting and challenging.....
★ ★ ★ ★ ★
jee koh
Great story, characters and suspense. I'm reading all of the author's books and have never been happy setting them down in the middle of a story to take a break. It's extremely hard to find such an interesting and exciting author who not only writes intelligently but also proves top rated plots, characters and excitement in the stories.
★ ★ ★ ★ ★
angela tripodiseaboldt
Couldn't put it down. Love how the author shows the vulnerability of the characters. Standing up for what is morally right when it's not the popular choice is never an easy task. Can't wait to find out what happens next.
★ ★ ★ ★ ☆
liz m
I enjoyed this series. It was slow starting but became more interesting as it picked up. I could envision the scenes fairly easily those with ceremony, humor, and those like watching a martial arts film. A little something for everyone including magic, elves, dwarves, etc.
★ ★ ★ ★ ★
melissa conlon
One of the best series I've read in a while. The characters have a lot of depth and make realistic decisions. They're smart enough to figure things out and the plot takes many interesting turns. I look forward to more books from the author.
★ ★ ★ ★ ☆
robert chance
I enjoyed this set. Beautiful descriptions of locations and clothes, but not too much detail. The plot got me hooked. There are many tangential stories, though. Left me wondering about that. Intended, I'm sure.
Please Rate The Dragon Songs Saga: The Complete Epic Quartet