Caring for Your Baby and Young Child - 6th Edition - Birth to Age 5
By American Academy Of Pediatrics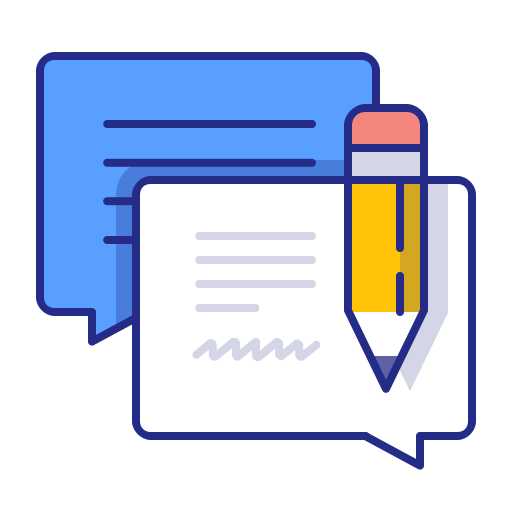 Total feedbacks: 16
★

★

★

★

★

★

★

★

★

☆

★

★

★

☆

☆

★

★

☆

☆

☆

★

☆

☆

☆

☆

Looking for Caring for Your Baby and Young Child - 6th Edition - Birth to Age 5 in
PDF
? Check out Scribid.com

Audiobook
Check out Audiobooks.com
★ ★ ★ ★ ☆
nehil
This is a comprehensive resource for those niggling questions that come up in daily life with a baby--"Is this rash something to be concerned about? How can I tell if he's eating enough? What milestones should she be meeting?"--especially when Dr. Internet gives you confusing info. It's easy to navigate with the table of contents and index and tells you when something can be treated at home (e.g. standard diaper rash) vs something that warrants an office visit (e.g. persistent diaper rash). I keep it on my nightstand for quick reference.
★ ★ ★ ★ ★
karen jennings
Bought this book 19 years ago when my daughter was born. Now she is having a daughter and I bought it for her. Indispensable information, especially the developmental milestones. I have no background in child development, so I really needed this book to help me know if my child was on track. It also gives suggestions for dealing with behavioral issues as children reach different stages, such as the "terrible two's". It helps to understand why children act the way they do at certain ages and stages.
★ ★ ★ ★ ★
virna
I have bought or read every childcare book on the market. This one is the best by far. It is comprehensive, easy to follow, and relatively cheap. I have consulted it many times when my kids were sick and it helped out my mind to ease. I have bought several to give as presents to new parents.
★ ★ ★ ★ ☆
surjit
Great baby manual to get you past the first year. We had the Mayo book, which covered the first 12 months really well. We got so use to reaching for it that when we outgrew it we knew we needed another. The information definitely slows down (as does the child's growth) past the first year. Instead of monthly updates on their development, you get 3 months and then yearly. The second part of the book is timeless though with descriptions and advice for many, many health issues. The only problem is what book do we get when our son turns 6?
★ ★ ★ ★ ★
mike desmarais
We call this our baby textbook. It's informational and backed by science. Mommy blogs can be great but I feel like this book has a wealth of knowledge for all moms who will take the time to sit down and read it.
★ ★ ★ ★ ★
kbuxton
This is a clear and comprehensive resource with up to date scientific studies to reinforce all information and recommendations. It should be given to every parent and grandparent when leaving the hospital with your newborn!
★ ★ ★ ★ ★
marie
Perfect! Essentially a list of scientifically credible milestones described precisely. They quite accurately describe what's happening to my newborn and what I should be looking out for / forward to. Very clear and concise. No mention of methodology or source of information though.
★ ★ ★ ★ ★
marlise
I bought this book when my son was born specifically because of who wrote it. My son's pediatrician often cited the advice of the American Academy of Pediatrics. I thought that if she was in agreement with AAP's approach to so many infant issues, than I should be able to trust the book as I trusted the pediatrician. The illness discussions and advice in the book have been very helpful in times of crisis. My instincts regarding my son's care have been supported by the advice of the book and further by the doctors when intervention was necessary. I remember my son's pediatrician being surprised at how well I had handled vomitting with my son. I did everything the way she would have advised. I was only following the advice of the book. I refer to it often. When it advises medical attention we take care of it and in every case the medical attention was truly necessary. In the end you have to go with your gut feeling. Mom (or Dad) always knows when something's wrong with her baby. For the times when you really aren't sure what you should do, the book can often lend you some valuable insight. There have been a couple times when I couldn't find references to a particular symptom, but I would say at least 90% of the time you will find the guidance you seek. For any bothersome situation not addressed in the book, I would suggest calling the pediatrican and explain what's happening. Any time I have done this, the pediatrician has asked to see my son, and every time, something was wrong (usually an infection of some sort). In short, if the book doesn't cover it, call the pediatrician. I would caution anyone expecting to find a book that will replace a doctor. It's just not going to happen. The book should instead be a tool to use along with the pediatrician. I fully recommend this book to any nervous new parent. I will be buying a copy for my sister, as she is expecting her first baby.
★ ★ ★ ★ ★
jannicke
Terrific book. Extensive and enjoyable to read. I read the sections as my daughter grows and also refer back to it whenever something is going on and have a question. Was recommended by my pediatrician.
★ ★ ★ ★ ★
mary khaliqi
The short introduction has general child rearing advice which is more common sense than psychobabble. I've looked around and there isn't much else worth spit on raising kids. Most of the rest is medical
★ ★ ★ ★ ☆
steph kleeman
This book is a great reference tool. I'm definitely glad I purchased it. However it addresses a number of months at a time (ie, one chapter is dedicated to children ages 4-7 months). We all know how different a 4 month old is from a 7 month old, so if you are looking for a month by month guide, get "What to Expect the First Year." I own both books and consult them each for different things.
★ ★ ★ ★ ★
jamie lynne
Well indexed, clearly written, and it comes from the source that all the other parents' guide are going to be citing anyway. I take comfort in getting my info straight from the AAP - why mess around?

While the book appears to be intimidating in size, the chapter for each age is concise and a quick read. It's heft comes from all the handy quick references. My point being: You don't have to dump hours and hours into reading a textbook to get some benefit from this book.

Highly, highly recommended.
★ ★ ★ ★ ★
khlood
A great resource for new and veteran parents alike. We bought the hardcopy because we wanted something around even if we didn't have Internet connectivity. The book itself is packed full of information with lots of accompanying pictures. I highly recommend this book as a first-time parent because it's easy to look up answers to your questions from a reputable source. The book also offers practical and fact-based advice from doctors and and other experts.
★ ★ ★ ★ ★
teagan d
Although I haven't completely read the book yet, I've glanced through and found the information to be helpful and insightful for new parents. I plan on utilizing as much information as I can from this book.
★ ★ ★ ★ ★
m rti
I have bought or read every childcare book on the market. This one is the best by far. It is comprehensive, easy to follow, and relatively cheap. I have consulted it many times when my kids were sick and it helped out my mind to ease. I have bought several to give as presents to new parents.
★ ★ ★ ★ ★
iveta
You want a book that will answer all those little question you want to know with out running your children to the doctors office all the time, then this is the book for you. I love it and refer to it often.
Please Rate Caring for Your Baby and Young Child - 6th Edition - Birth to Age 5