One Man's Promise to Bring Home the Lost Children of Nepal
By Conor Grennan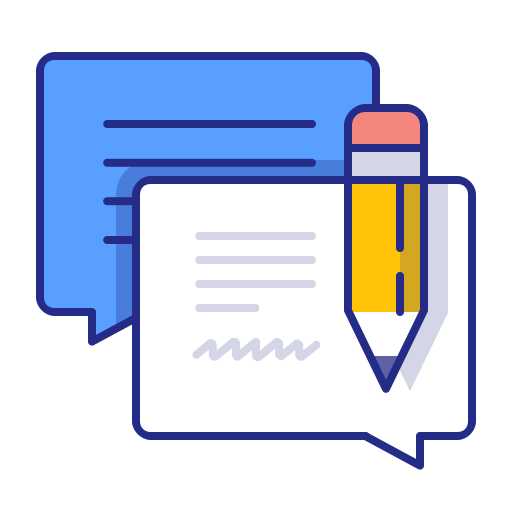 Total feedbacks: 200
★

★

★

★

★

★

★

★

★

☆

★

★

★

☆

☆

★

★

☆

☆

☆

★

☆

☆

☆

☆

Looking for One Man's Promise to Bring Home the Lost Children of Nepal in
PDF
? Check out Scribid.com

Audiobook
Check out Audiobooks.com
★ ★ ★ ★ ★
kathy shoaf
Imagine the aftermath of Hurricane Katrina. Thousands of people displaced and in danger. Families separated and unsure where to go or what to do. A government in chaos, unable (at least initially) to be of any assistance. Then imagine that this chaos had lasted an ENTIRE decade. That some of these families were so poor and so desperate to keep their children safe, that they sold just about every possession they owned in order to PAY to try and keep their children from being conscripted into a rebel army that had formed in opposition to the government. Then imagine that, far from being the safe haven they had imagined, these families never heard from their beloved children again. As days turned into weeks, then into months that turned into years, they realized their children had just disappeared.

This is the situation in Nepal. From 1996-2006, Nepal suffered through a horrible civil war between the monarchy and Maoist rebels. The country was torn apart. Elementary-aged children were abducted by the rebels to serve in any capacity. And of course, as is so often the case, an even darker force came into play. Using fear as their weapon, child traffickers took thousands of children to "safety" - taking enormous sums of money and then turning around and either abandoning them hundreds of miles from home, or using them to make more money in donations that they pocketed while the children lived in squalor.

Little Princes is the story of one man who went to Nepal to volunteer for 3 months because he thought it would sound impressive. Conor Grennan decided he was going to take a year off and travel the world, using the volunteer time to make it sound better to his friends and family. However, he found that when when his 3 months as a volunteer were over, he left a large part of his heart behind. So he went back. And then he went back again, with a mission to help these "orphaned" children find their parents again.

I found Little Princes extremely well-written and incredibly heart-warming. Grennan was able to make Nepal come alive, and the children just leapt off the page and right into my heart. I giggled at their antics and I cried with their pain. I empathized with Farid and Conor as they struggled to help these children in a place where the government was often corrupt and where things run on "Nepal time" - so much slower than our own. And then, after I finished reading the book (within a day), I went to [...] to learn more.

I cannot recommend this book more highly. It's fun and heart-breaking, it's informative and it has a wonderful message to send. You CAN make a difference, one person at a time.
★ ★ ☆ ☆ ☆
julie mansour
Having lived and worked in Nepal for 3 years, I was very excited to see a book come out about a country and people I love. Unfortunately, I have mixed feelings about this book.

This is a very important issue, and it's good that Conor's book is bringing attention to it. However, I was surprised that he felt the need to create his own organization in a country already over-saturated with Non-Governmental Organizations, several already working in this area. While this may seem trivial, I have seen first-hand how too many organizations with good intentions can get nowhere, when all those people working together could have been very powerful, impactful, and less wasteful of resources. I would have been more impressed if he had joined up with other groups already doing this work, but that may be less impressive to the general public.

The writing is ok, not great. The individual stories of the kids are charming, but there is a lack of coherence to them that could have made the book better. The central thread of the book is definitely Conor's story, not the kids' stories (as I thought it would be when I started). I would have like hearing more about the kids and their families, less about his bum knee. That is possibly a marketing issue -- the book shouldn't be promoted as "One Man's Promise to Bring Home the Lost Children of Nepal" (that subtitle makes me want to gag anyway) but "Conor Grennan's Personal Journey from Slacker to Caring Mature Adult" or "Conor Grennan's Really Grueling Trek to a Really Remote Area, and other assorted tales."

Even after I figured this out (that it's all about Conor), I was still frustrated when he ignores or minimizes the contributions of Nepali men and women. Again, I would have been more impressed if he had worked with others, done some research in the area, recognized hard-working Nepalis striving for the good of their own country -- but he was more interested in being a hero.

All this being said... I appreciate what he's trying to do. I just wish he wouldn't try to make it sound like he single-handedly discovered child trafficking, and that he is single-handedly saving them all.
★ ★ ★ ★ ☆
sa firth
Don't exactly know where to start. This kind of thing rarely happens, though I must admit I never put much thought into these reviews. Some books inspire more, some less and that's all there is to it. Conor Grennan's autobiographical prose is inspiring and one can write lengthy passages about it. On the other hand, there are time when you wish Grennan is better writer than he is. Then again, you can rarely have it all. Some people are good with children, have fascinating willpower and certain know-how of Nepalese volunteering scene. Other people know how to write. Sometimes these people come together, sometimes they don't.

Part of me wants to put these things aside. After all, Little Princes is a "story" (a biographical account) of a personal growth, fascinating journey with children's lives at stake. Nothing else should matter but I can't help myself. I'm wired that way – holding books in certain regard. There's a fundraising pitch, a sobbing story bursting with emotion and then there's a book. The latter should abide by different standards. What follows are key points of irritation. Afterwards, I'll probably even say something positive about it all.

The context of Conor Grennan's book is child trafficking in Nepal. This context includes, well – Nepal – various, mainly Western, volunteer organizations, local and global policies, government officials and so on. It includes armed combat known elsewhere as war. When you read about it from Grennan's perspective it reads like this - In Nepal Maoists are fighting government forces. This is very bad, because war is bad and causes poverty and children suffer. Also, it's not very safe. Damn war.

There's war and children are suffering? No s***, Conor. That is so incredulous I just couldn't believe it. Which war? Why is there a war? Whose side should we 'cheer' for? What's the role of Western civilization in this war? I don't know an answer to these questions. I've never been to Nepal, but you have, Conor. I understand that this was never intended to be that type of book but you could at least hired someone to do a preface detailing these things, if you're already so reserved about making a political commentary. So that we know exactly what kind of country are we stepping into with this book of yours.

Then there's a thing with pictures. There are photographs in this book but there is just too few of them. Crammed together, somewhere in the middle, outside of any context, eve foreshadowing things to come. This is just bad editing and fault may lie anywhere on the production line. It would've been nice (though, admittedly, more expensive) to see more photos of things and people Grennan writes about. I guess there's always the internet.

Then there's Liz and whole Christianity thing. I'm an atheist though not a militant one. Religious undertones weren't what bothered me. What bothered me was – okay, you're not writing just about children, you're writing about your personal spiritual journey. I'm cool with that, let's hear more about it. And then you come and say something like – I met this girl who was a Christian. I liked her immensely so I picked up my rusty old Bible and rode off into sunset. Bible is super.

Seriously, Conor? Yes, I'm aware that whole book provides something along the lines of 'explanation' for your spiritual transition but do try and give us more thoughts about it. Since you're already writing about yourself, I guess you could muster bit more than Bible is super cool, just like Christians.

These things were irksome at best. What actually infuriated me was a line which I'll quite from memory: "Since that day, children stopped wanting to be astronauts or professional football players. They wanted to become doctors and teachers so that they can go back and help build their villages anew." Conor actually applauds this, brimming with excitement about job well done, error of their ways been seen and all that. Because, there's nothing better than returning back to a backwater mountain village with teacher's diploma in your pocket. There's a dream worth living and a life goal for you. Professional athlete's salary never helped anyone, right? And god forbid someone is indecent enough to have dreams bigger than his surroundings. An astronaut is just a useless cargo in space travel (trained monkey can do his job), space travel is silly (and meant for white Americans) and doing some important R&D in a firm in London? – well, that's just super but goat herding as your elders did for generations is really really cool and you should definitely check it out. Vomit inducing, I tell you.

Anyway, when he does not blunder into idiocies, Grennan actually manages to write well. Little Princes is a fascinating read (in a positive sense of the word), brimming with humor, joy, children's voices, emotion ad serious drama even. Orphans come to life in these pages and that's probably the best thing Grennan has done. He gave voices, human, familiar voices to countless invisible victims, still living but barely in many countries around the globe. We forget about these voices, lulled into slumberous, commodified Western civilization. We shouldn't. Forget, I mean. Not if we strive to be something more than a consuming animal. To be human, one must understand the language of the world. There are many languages and Grennan writes in one so easily overheard that it almost seems like it doesn't exist at all. Almost. It exists, and it's just around the corner.
★ ★ ★ ★ ☆
jerry carter
Very touching story and reality!!! We read this book in our college English class and we all really were interested in Conor Grennans story and we're intrigued by what he was doing around the world . We also gave the book an overall four stars for his explaining his experiences in vast amounts of detail and help convey an in-depth image to the depressing reality happening all around the world. The book provided a clear understanding of serious issues during the Civil War, child trafficking and children in general in the Nepalese hills. Throughout the story Grennan shares his experiences with the children and locals in Nepal. Within each chapter he goes deeper in the problems in Nepal. The way he connects the reader to his story with his use of figurative and descriptive language. Conors story is inspiring to others to get involved and volunteer with any organization that has a positive impact in the world. We have discussed the book with peers outside of class while sharing the astonishing story the orphan children in Nepal. The story intrigued further research of third world problems and how we can help and improve the lives of others. While sympathizing with Grennan about the situations that came along during his trip. With the help of his descriptive language it helped connect with his passion to help the children rejoin with their families and his devotion to stay in a foreign country without being a self-centered American. And growing as a mature citizen of the world contributing to others success. We highly recommend this book for young and mature readers interested in helping the world over.
★ ★ ★ ★ ★
dragan bogdan ionut
I am originally from Kathmandu, Nepal and I thoroughly enjoyed this book. At first glance I thought it was going to be another "white savior" story but it is not. The author, Conor Grennan actually cared about child trafficking in Nepal and did something significant about it. He described in great detail the names of people and places all around Nepal, something I appreciated because many westerners don't even know where Nepal is. This book motivated me to find a cause to be passionate about as Grennan was about these kids from Nepal. Thanks for your service to my country Connor!
★ ★ ★ ★ ☆
jackie katz
I loved reading about Nepal, the author's journeys both physical and emotional, and the children. However, the ending was disappointing. The author spent the latter half of the book focused on his love life and eventually left Nepal to pursue a family. He stated that he continued to fundraise from the U.S. For the organization he started. But he ends the book with a focus on his life. I was disappointed to not have any follow up on the children he helped. This occurred over ten years ago. The children should be in their teens or older. Why no follow-up on their lives? Still a good book but disappointed with the disconnect at the end.
★ ★ ★ ★ ☆
jonathan tickle
Overall, I thought that this book was very informative about the conditions in Nepal and what has gone on with child trafficking. Conor Grennan writes from his point of view and gives so much detail about each of his experiences, but at the same time, it is an easy read with a lot of humor. This was an assigned reading for a class (which I was not looking forward to), but it turned out to be an exceptional story that truly gives you some insight into the way that the people in this country live. It tells of how the parents of these children sold all of their possessions in the hopes of the child trafficker would take their children and give them a better life. They didn't realize that, in doing this, they were giving up their children to a man who would drop them off and leave them just to gain the profit from the parents.
Conor tells us at the beginning of the story that he is single and has no children, so he wanted to take his life savings and go on a trip around the world. Only on the disapproval of friends and family does he even consider doing volunteer work. He plans on it being just a stop before his travels. Once he arrives at the children's home, he tells readers of how overwhelming it was to have all of these children jumping up on him, thrilled that he is there. After finally creating a bond with the children whom he thought were orphans, he came to realize that they were in fact not orphans at all. After this realization, he decides he wants to find the parents of each of the children at the orphanage and reunite them if possible. After hiking across the country and finding the parents of these children, he realized they were living in conditions that were worse off than expected. Now he began to question if the children were better off in the orphanage or if they should be reunited with their parents with no real hope of a better future. This book is much better than I had expected it to be. I think that it is a very inspiring story that would be good for any audience. It's touching, informative and humorous.
★ ★ ★ ★ ★
eric berg
This book's tag line is "one man's promise to bring home the lost children of Nepal." Grennan was a privileged white middle class American, hard working in his chosen career and well supported by his family and friends. To spice up his life he decided to take a year off and backpack around the world. So as not to appear completely self-indulgent he volunteered to work in an orphanage in Nepal for three or four weeks, mostly to impress his friends.

He arrived at the Little Princes orphanage in Godawari, Nepal and his life changed completely. He had never had anything to do with kids, orphaned or not. But he decided what he could give them was his undivided attention and love.
This book is his account of what transpired in that year and the ones that followed. He learned that one of the terrible consequences of the raging civil war in Nepal was the trafficking of children from remote areas. Men would go into these impoverished villages and offer to take the children to safety out of harm's way. Parents in their ignorance did send their children away and never hear from them again. The children were enslaved in Kathmandu and traded, sold and abused and trained as child soldiers.

Once Conor found out he would not let it go. He has become one of the main, but not only, voices for these voiceless children. He and a French friend called Farid opened a house in Kathmandu specifically to rescue the children and try and reunite them with their families. Connor describes the first time he goes to the remote region of Humla searching for the children's' families. It was a harrowing physical journey in very high altitudes with no roads and few supplies. But the reuniting of families with their children was well worth it.
Eventually Grennan founded the Next Generation Nepal charity and is still active today in his mission.

I googled the foundation and am going to keep in touch with the amazing work they are all doing.
★ ★ ★ ★ ★
robert bean
????? Excellent, well-written, informative and touching, I loved this story of poor children separated from their families and the volunteer who just could not leave them to an uncertain future. All set in a Nepal torn by insurgency violence, this was a part of the world of which I knew little. Uplifting activism grounded in some great individual stories of parents who would not abandon their children despite the many obstacles between them. Totally recommended!!
★ ★ ★ ★ ★
solange
I just finished reading this book to my middle school classroom. Let's just say that this book is not my typical pick for the classroom but I am so glad that I was encouraged to read it to them. This book is truly amazing and was a springboard to many conversations with the students. The kids loved it as they were able to make many connections to the kids but yet had much empathy for the Little Princes. They were on the edge of their seats as Connor traveled through Humla, sighed relief about Bishnu, laughed about Emma, and worry about those precious Little Princes. I had parent's come in and ask about the book as their student were going home and telling them about what was going on in Napal. We had mini lessons over such things as geography, civil war, religion, child trafficking, and even squat toilets. I would not only highly recommend this book but also encourage anyone to see how they can help. I know that one of my kids approached me today about looking into what they could do.
★ ★ ★ ★ ☆
brian spangler
I was assigned this book for English class and in the beginning I was very disappointed because I knew I had no choice to read it if I wanted to pass, but as I got deeper and deeper into the book, I begin to enjoy it. I wanted to keep reading it so I know what would happen next. My overall reaction was very satisfied because the author wrote in detail almost feeling like you were actually there. I also felt sad because I didn't want the journey to end. The book was perfectly amazing in most ways, but it did have some downfalls that I didn't like because it was confusing. I do feel like I have more of a complete understanding about Nepal because those were things I didn't know about at all or even heard of Nepal. I like how Color decided to make a change and I feel he learned a lot from it. I learned about the kids lives and human trafficking that was the most heartbreaking. It is true when they say you learn something new everyday. I got the chance to gain more knowledge that other people don't get the chance to. Conor wrote it in his own way and opinion, which I liked a lot. It was very easy to follow because I read it as if I would write my own book. I can relate to Conor as an author by expressing myself. Conor was very family friendly. This is a book I would definitely tell my friends about if they want something good to read. I have shared this book with my one of my friends because I know how much she loves reading and would for sure love this book!
Zenyda P.
Joanna L.
Virginia M.
Jasmin S.
★ ★ ★ ☆ ☆
stephanie middleton
While getting assigned Little Princes as my reading book for my college class, I was very fascinated about how one man could leave his nice middle-class home in the United States to go to a place full of poverty and experience a once in a lifetime adventure. His experience with the country of Nepal and the orphanage was very insightful on a 3rd world countries. While reading this book, it made me recognize and reflect on the differences between the United States and Nepal. Conor Grennan brings a great experience to the reader in his humor, reflection, and his experiences in the book. I was happy through most of the book because I was enjoying how he put a bunch of information and dedication in his work to help the children in Nepal and make Next Generation Nepal for orphans. Sadly, it slowly dies down after he forms everything. Then it starts to literally talk about Liz in almost every chapter. I started to get annoyed on how everything after that was about her—either it was about him missing her emails or seeing her, etc. It felt like after I read it that it was really just about how he met her instead of the adventure that he experienced. I know I may be going rough on the book, but that was how I felt about it. I enjoyed the book and would recommend it to certain people. If you are looking for a love story / life experience on other living experiences in the world, I recommend it then.
★ ★ ★ ★ ★
hadeel
Conor Grennan's "Little Princes" was a very captivating story that featured many heartfelt stories about orphans in Nepal and included the stories of their families and how they lived everyday life during the civil war in their country. The author explains how his point of view completely change once he met the orphans of Nepal. This is not only his story but theirs' as well. Throughout the story, the reader can not only see but feel the shift in Conor Grennan as he interacts with the children and people of Nepal. I felt the author was great at describing the scenarios in the book while it helped in engaging the reader. I enjoyed this book because the author is very credible in his sources because he uses live and actual encounters that help the reader understand the situation in Nepal. This book was very eye opening because it helped me realize how not only people live in Nepal during the civil war but also how parents were desperate and willing to risk everything in order to give their children a better life that they could not provide. I sincerely felt how the children felt during the civil war and the danger they were living in every day, not only that but the constant terror they were living in but still clinging on to hope that they will be saved and be given opportunities that didn't know where even possible.Overall this book is both eye opening and a good read that is perfect for any reader.
★ ★ ★ ★ ★
zack rancourt
Conor Grennan is one talented writer!! I can't remember when I've enjoyed a novel so much. It was one of those books that I just couldn't put down. Even more incredible....it's a true story! I wish I could rate it 10 stars!

I am so in awe of Conor's compassion, his commitment, his perseverance and his ability to affect real change in a tragic and overwhelming situation. The author starts out on one year excursion around the world and begins with a three month stopover at an orphanage in Nepal that changes his world. He falls in love with the kids and learns that they are not orphans but victims of child traffickers who had promised the parents that he would take their children to a safe place during the country's civil war but sold them to others or left them abandoned.

Through Grennan's superb storytelling, you can see the events unfold before you. You can visualize the orphanage in Kathmandu and the remote small villages where these kids were taken from their families. Grennan paints a vivid picture of a country and a culture that is so different from ours: you can taste the food he's eating (the same every day), you can feel the dirt around you, you come to know the individual personalities of the children and you can sense the love that he has for these children and that they have for him.

This book has all the makings of a great Hollywood movie: suspense, drama, mystery, humor and a love story to boot! There were several times where it was just laugh out loud funny! This book will transport you to another place and inspire you to make a real difference in the world around you. It IS amazing the impact that one person can have!
★ ★ ★ ★ ☆
lisa helene
The book Little Princes by Connor Grennan is a book about self-determination, hard work, and the never give up attitude about one man. From the beginning, when connor first meets the Little Princes, to the very end when he brings them all home is a truly heart racing journey filled with bumpy rides, ups, and downs. Describing the book in one word is a difficult task that I am unsure even Connor could do. If I had to choose, it would be unimaginable. I choose this word specifically beacuse, at the very beginning, Connor himself had not set this journey for himself. He had no idea of what this adventure would bring him. While the story itselfis easy enough to follow, sometimes you can get confused with the names of the places and sometimes the children themselves. After reading the book there is no way I can come close to relating to their situation, but I can say that I now understand their hardship, both the citizens of nepal and the children of the orphanges.
★ ★ ★ ★ ☆
mconner
The book started out like every other stereotypical backpacker novel out there - guy working a corporate job and wants adventure and change, goes on round-the-world trip. Conor sets the reader's expectations low at first - he is only going to work with orphans because it will sound good on his resume. He spends three short but intense weeks at the Little Princes, a children's home outside of Kathmandu, and then moves on to Southeast Asia on the banana pancake trail - but he finds he cannot forget the boys of the Little Princes and soon he is planning a return journey.

Conor starts to impress you later, when he returns to Kathmandu, starts his own non-profit and orphanage, and starts hiking the Himalayas in search of the parents of his orphans. You see, it turned out that the orphans are not true orphans, but rather the victims of child-trafficking. Luckily it is not so horrific as some stories you have heard - mostly the children were taken to be domestic servants or in some cases, just left to starve on the street after the child trafficker - posing as someone who will bring the children to school for payment - arrives back in Kathmandu. In about a week, I am participating in a benefit show for A Maiti Voice, which helps children trafficked as sex workers. In a way, I was relieved that this book wasn't about that, because it would have been much harder to read. Still, the plight of these kids - some dying of starving and malnutrition, of water-borne diseases, or just completely struck silent and unchildlike from the shock of their life experiences - you can see why Conor felt that he had save these children. He goes above and beyond even what most charitably-minded people would do - he puts his own life at risk!

Frankly, the guy is a hero. And I had to keep reminding myself - this is a true story!

Lest I forget, it's also a love story - a true one. Can you imagine if a man was willing to hike on an injured knee, through the night, through the snow, just to meet you? Conor is. He meets a similarly good-hearted woman, who is interested in his work, and develops an e-mail friendship - and eventually love.
★ ★ ★ ★ ☆
chase blackwood
These days, a lot of 20- and 30-somethings seem to venture off into the wild spots of the world in order to have adventures and "meaningful experiences" -- and then write about them, too often in a faux-modest way.

In this context, Connor Grennan's voice and story is truly refreshing. While he heads off to Nepal to volunteer at an orphanage for a few months, he admits that this is just the starting point for his around-the-world trip, and he intends to do it more to impress others (particularly young women) than to make him a better person or to save the world. Instantly, I heaved a sigh of relief -- an honest narrator -- and ventured further into the book.

In fact, Grennan's time at the Little Princes "orphanage" does change his world, and the lives of the young children -- mostly boys -- whom he encounters there, particularly when he realizes that they mostly aren't orphans at all, but rather children who have been trafficked by their parents, tricked into handing them over to middlemen who promise to give their children education in Kathmandu, outside of the conflict zone between Maoist rebels and government troops, but instead put them to work begging or as de facto slaves. Grennan vows to find the families of as many of his children as possible -- and ends up rescuing more from the streets of Kathmandu.

I tend not to like many books of this kind (the "look at me and how I helped make the world a nicer place"), but Grennan is honest about himself, his motivations and his achievements, and not at all preachy, so my qualms vanished. He's not out to impress the reader with his dedication or his hair-raising experiences (although both are evident), but rather to tell the world about what happens in the kind of country that only hits the headlines when things go terribly wrong (as in the case of the massacre of much of the Nepalese royal family several years ago.) He is aware of the limitations of what he can accomplish -- and yet doesn't let that stop him from trying to improve the world for only a few people, and doing so from the basis of what they need, rather than what he thinks they should need/want. That's a lesson a lot of idealists in his age bracket could stand to learn.

Best of all, Grennan knows how to tell a story, and I was caught up in the narrative as much as any novel. Recommended.
★ ★ ★ ★ ★
scott pakudaitis
We read this book in our English Class. Our group name was The Global Three. We all agreed that Little Princes was very interesting, easy to ready, and inspiring. We thought it was inspiring because once you got to know the characters it made us feel that we sometimes take things for granted and many people need help out in the world. It also made us feel like we wanted to help out in our community and give back to those in need. Conor Grennan did a really good job of describing the issues of child trafficking in Nepal. Also, he describes daily life in Nepal like religion, villages, and culture. The book was well written and easy to follow. It was very humorous and entertaining, and you were able to put yourself in the book by the descriptive words of the author. We truly enjoyed the pictures in the book, but feel that the pictures should have been staggered throughout the book as events happened. In conclusion, we feel that Conor Grennan has motivated us, empowered us, and has taught us to give back where and when you can to those who are in need. Having a discussion with my boss about the book, he was so interested that every week he would come up and ask me what was going on in the book. I plan on gifting this book to him for his birthday on June 28 2016.
★ ★ ★ ★ ★
ossama
I thought the book was inspirational and thought provoking because you can see Conor Grennan change and progress as a person. Throughout the book, the reader can see the impact he has on the children's lives at Little Princes. If I had to describe Little Princes in one word, it would be stimulating because Conor is able to put you in his shoes and you can see from his perspective
He had to make many decisions throughout his travels. I feel like the book explained issues such as Nepal's civil war, the children in Nepal, and child trafficking well because Conor discusses the issues he dealt with first hand in Nepal. Little Princes was written in a way where it was an easy read, and Conor as an author was credible on the information he provided in the book. Conor talks about serious issues, but he lightens the mood with his humor. He makes it easy for readers to relate to him because of his humor and his embarrassing stories. Little Princes is informative in explaining how Nepal's civil war affected the country and also the children in Little Princes. After reading this book, I believe that if we are given an opportunity to help anyone we should take advantage of that situation and make a change for the better. I also feel educated and more aware of issues going on the world. I have discussed this book with my family members because it empowers the reader to make a change in the world.
★ ★ ★ ★ ★
kacie anderson
When Irish American Conor Grennan decides to take a whirlwind year-long trip around the world, he opts to spend his first three months volunteering at a children's orphanage in Nepal. The instant he walked through the gates of Little Princes, he was mobbed by laughing little boys attaching themselves to his legs like leeches hungry for blood. Running, playing, giggling children swarmed Conor from the moment he arrived, so ecstatic to have a foreigner visiting them. For Conor it was love at first sight, although he was a bit terrified. Never had he spent time with children, never mind work with them for three months.

After settling in and getting to know the children of Little Princes, the facility high in the Nepali Himalayas, Conor finds he loves Nepal and all the hazards, poverty, and trials that come with it. In 2004 when he steps off the plane from America, a Maoist civil war is raging around him. Nepali villagers are hungry and starvation is a large problem. Winters are harsh in the Himalayas, the cold freezing climate hardens the people of Nepal as they eek out a meager existence and the food shortages of winter. However, impoverished people, little heat, border patrols, and starving children, still doesn't put Conor off. For the next few months he digs in to help the facility and works with these charming love-starved kids with great enthusiasm. Rice bowl after rice bowl, Conor finds he has found his life's calling.

Weeks into his assignment, through various sources, Conor learns that the kids of Little Princes are not really orphans. Shockingly the staff learns that these children were stolen. Child trafficking runs rampant in Nepal, thousands of children have been taken from their families. Parents are scammed by men who knock on village doors offering to take children away from the war, where they will be taken to a facility that will be safe from the danger, fed well, and schooled. Believing these men, parents pay high prices to keep their children safe only to be swindled. When months and years go by, both child and parents believe each other dead.

Conor and the staff at Little Princes are outraged to hear this disheartening news. Together they form a plan, gather resources, devise fund-raising programs, and ambitiously embark on a hell-bound mission to reunite these adorable imps with their mothers and fathers. Conor and his assistant Farid plan and complete mission after mission, endangering their lives as they hike through the treacherous mountains and locate one family after another hidden within the small villages of Nepal. Threatened by Maoist soldiers at gun point, locked in place by snow blizzards unable to keep moving, hiding themselves in family huts away from roaming militia, Farid and Conor never give up as one family after another are found.

This profound and eye-opening memoir is one of the best I've read yet. In the style of Mortenson's Three Cups of Tea only much better, Little Princes is extremely heartwarming. Readers will fall head over heels with the kids who offer nothing but hugs and unlimited affection for Conor, and will not be able to put the book down once turning that first page that will take them on a journey they won't forget. I laughed at the author's dry sense of humor, I cried when these children both broke my heart and in turn made me smile. How these children persevered and knew unlimited joy during these times of chaos and crimes against them was simply beyond inspiring. Their faith in Conor, their playfulness and insight into his own heart when he falls in love, showed a level of uncanny intelligence and a depth of human compassion that will just astonish readers everywhere. This book is one of those that you say "Standing Ovation Please"!!!
★ ★ ★ ★ ☆
arya ptb
I had to read this book for my college English class. I'm not a huge book worm, but the book was still pretty good. The book was a bit boring to start, however it got a lot better as you read on. As I was reading I was able to connect with him and what he was talking about. I would have done the same not to the extent where he was doing it for his own name but I'm a pretty giving person and this book shows how traveling to a different country and doing things like this actually can open your eyes and help you see that. After reading the book I came to see that helping truly is an amazing thing to do not only in your own life but in others as well. I would suggest this book to anyone that wants a good book, but also has a life lesson involved in the book. Overall this book has given me a more complete understanding of the civil war that's going on in Nepal. Without reading this book I don't think I would have ever thought about Nepal or anything that's going on over there. Kids are being taken from their families constantly and it takes books like this that we could read here in the U.S. and able to see how good we actually have it here and how privileged we are here. My overall reaction to this book was really good, because of the message it portrayed and of what he did over there in Nepal in the first place. So again I would recommend this book to anyone who's curious.
★ ★ ★ ★ ☆
jeff laughlin
Here is an account of how a comfortably self-centred American, who had no experience with children, dives head and shoulders into an alien situation in which children are in desperate need of sustenance, care and comfort and he becomes their heroic rescuer. The book shows how a young man's awakening sense of duty and self-worth compels him to volunteer his time for a few weeks in a Nepalese orphanage. If it proves to be a boringly inconvenient waste of his time, he muses, at least it will earn him some bragging rights with his friends. But his experience soon has him converted to make a long term commitment to the plight of the children who are like sponges sucking up the love and attention provided by him and the other volunteers. By pure chance (or divine providence) an American woman, Liz, who is also involved with helping children, contacts him on the Internet. They soon exchange their ideas and experiences daily on the net. She visits Nepal and eventually, after he has spent three years in Nepal, they marry and settle in the U.S. where they continue to promote their organization in aid of the children.

Integral to the telling of Greggan's personal experiences is what we learn from him about Nepal's isolating geography, harsh climate, despotic politics, cruel child-traffiking and desperately deprived rural villagers. His description of the children's exuberance--even about the simplest things in life, their sense of playful humour and high jinx and their devotion to their culture and family ties is heart-warming. Greggan's own devotion to the children and his quest to reunite them with their parents is admirable. His realization of the importance of spiritual precepts for his own life, while working in Nepal and in conjunction with the flowering of his relationship with Liz, who is a Christian, is revelatory. The photographs in the centre of the book make the story come fully alive. Anyone who has interest in NGOs working with children and learning about the types of challenges faced by volunteers in foreign lands and cultures would enjoy this book.

The work could have had more depth by exploring social, economic, moral and religious questions. It tries hard to be neutral when situations beg for some stimulating questions or comments. A simple map of Nepal and the location of the regions and villages in the narrative would have been a welcome addition.
★ ★ ★ ★ ★
karen kimball
Little Princes is the name of the orphanage in Nepal where Conor Grennan volunteered in 2004. Nepal was in the midst of a 10 year long civil war when Conor arrived. Conor's intention was to stay three months and then spend a year traveling around the world. The children and the people he met in Nepal changed his life in ways he did not expect and when he left to fulfill his lifelong dream of traveling he vowed to return to the children in a year. He kept his promise but Conor was out of money and the war was coming to a dramatic and dangerous conclusion. Conor flew home to New Jersey but left his heart in Nepal.

Before Grennan returned home he met seven children whom were abandoned by a notorious child trafficker. They were scared, starving and deprived of human touch and emotion. All of the children were from the remote village of Humla, located in the mountains in the northeast corner of Nepal. This part of the country was greatly affected by the civil war and many children were conscripted in the Maoist army. Desperate parents paid people to bring their children to safety, hoping they would have a better life and an education in Kathmandu. What the parents didn't know was that their children were being forced to beg, lived in horrible conditions, were starved, beaten, and sometimes sold into slavery.

Conor arranged for an orphanage to take the seven children but then the war became dangerous and the people from the orphanage couldn't get the children. They were too late, the children had disappeared. Conor was very distressed by this news and with his friend Farid, vowed to find these children and set up a permanent home for them. Thus Grennan begins his nonprofit organization called Next Generation Nepal. It's mission is to set up a home for trafficked children and try to return them to their parents.

Little Princes had me smiling from the very first page. I was laughing by page eight when Brennan talks about toilets. If you have ever traveled you will understand that the toilets of the United States "are the Bentleys of toilets, at the cutting edge of toilet technology and comfort" while the rest of the world's toilet system is quite inadequate. I know exactly what he means and could definitely relate to being in a country that lacked toilets or knowledge of how the sanitary system should work. Hilarious!

Little Princes is about kids, lots of them, in need of love and encouragement. Grennan takes the sad and sometimes difficult subject of child trafficking and child slavery and paints a picture of hope for everyone. I laughed and cried and couldn't put the book down. Little Princes is a journey into the cultural villages and rural life in Nepal where wild monkeys hang on the power lines and cut off your internet connection. It is where the Buddhist culture meets the Hindu culture and prayer flags fly in the wind. The Nepalese tend to have the same food for dinner every night and buses never come to a complete stop. In short, Little Princes is a glimpse into another country far away from home and into the complex childhood of children stolen from their parents.

Little Princes made me smile.
★ ★ ★ ★ ★
ujaala c
Because of the current unrest in Egypt, we can understand the issues of this book even more clearly. The uprising in Egypt and the demand for the unseating of a dictatorial leader, was peaceful, but the civil war in Nepal was not, although it did eventually unseat their king and allowed the formation of a government of sorts which included the Maoists, the very group that caused so many of the hardships and much of the deprivation in the villages. The need for change in Nepal, however, was just as desperate as in Egypt and, as always, there are unintended consequences for change. Unfortunately, years later, the country is still unsettled. Often, the group's most influential leaders, in the fight for freedom, are almost as bad, if not worse than, the former heads of state.
In Little Princes, a young man, who has spent the last eight years since college working and saving his money, with few expenses and no responsibility towards anyone but himself, decides to spend his savings on a year of travel around the world. First, however, he decides he will do some volunteer work in an orphanage in Nepal, which is in the throes of a civil war. Naïve about the conditions in Nepal, he sets off to pursue his goal. This book is the tale of his experience, his adjustment and his new dream to save the children that he encounters there. It is a heartwarming, touching story about the orphans of Nepal. These children are used as pawns in transactions that betray their parents and make unscrupulous people rich and/or powerful. The book is about how he rises to the challenges before him. He does things that most of us wish we could but cannot summon up the courage.
Conor spends three months volunteering in an orphanage for children who have been sold into bondage by parents who are trying to save their lives or provide them with a better future. These men prey on the ignorance and fear of the parents. When a man offers to rescue the children, they gladly pay his fee, sell their homes to do it, and hope for the best. One man, Golkka, is politically well connected and corrupt. He has been trafficking in children, in Nepal, for years and plans to continue, protected by highly placed associates. Conor soon learns of the inner workings of a country torn by civil war and turmoil.
After his three month stint, he travels the world for a year and then, drawn back to the children, he returns to the orphanage for another three month stint. He is selflessly devoted to them and tries to help rescue others. When civil unrest grows worse and his three months are once again over, he returns to America.
A short time later, he finds that the children he thought he had saved before leaving, have actually been taken again by Golkka. His conscience bothers him, and finding no satisfaction in his job search, he yearns to return to Nepal and the children who have been abandoned by their families and their government and attempt to reunite them. The sweet innocence of the children, tried so harshly by life already, will capture your heart as well. Conor's goals will capture your soul. His quest to reunite the children with their families will read like a novel. It will be hard to believe that such things really take place in the world.
I loved this book. Unlike Three Cups of Tea, in which Greg Mortensen couldn't resist including his politics, which turned me off, this book is written completely from the heart, blames and bashes no particular party or politician but rather concentrates on the plight of the children and their path to safety.
I had the distinct feeling that G-d had a hand in the rescue of many of the children, even though they had been abandoned or they would not have been in such sorry circumstances. Conor seems to witness miracles occurring! He finds a soul mate on the internet who is interested in helping orphans. Things come together for him and he is able to proceed with his efforts, although he has great difficulty accomplishing his goals because Nepal is not America and things are accomplished slowly and with great difficulty. There is corruption everywhere and the people are so preoccupied with surviving that the plight of the children has fallen off the radar screen.
This book is written with sincerity and honesty. It is as if you are overhearing a conversation. There is romance, humor, and betrayal. Conor makes it sound like what he is doing is commonplace, almost naturally easy for him. The story is told in a very matter of fact way, and yet he faces danger and intrigue everyday he is in Nepal from various corners, from illness to enemies. His efforts to found the Next Generation Nepal, for orphaned children, is nothing less than heroic. Please read it because it will profoundly affect the way you view the situation in these hotbeds of despair and child abuse.
★ ★ ★ ★ ★
john inman
I listened to this as an audio book, so my experience may be different than other peoples'.

The book was read by the author. He did a wonderful job reading and I suggest that anyone interested in this book, if you have access to the audio book and the time to listen, you should definitely experience it aurally. Reading the names and the stories of the children is not the same as listening to the author, who experienced them first hand.

First, let me say that when this book began and Conor talked about himself and his friends and partying past, I thought he was a tool. I'm sure he's not someone I would have chosen to talk and hang out with before reading this book.

With that said, I loved this book! I love children and stories about children and I loved hearing about his experiences in Nepal. I'm not sure Nepal is somewhere I will ever visit for any reason, but now I know a little bit more about the country and a lot more about Conor's experiences there.

Without recapping the whole story, which is nicely done in the book synopsis, this book is about the author, Conor, finding his passion in life. He goes to help out orphans to ease his guilt and make a year long trip around the world look *good* and selfless to his family and friends. But, after spending 3 months in Nepal volunteering, he was hooked. Sure, he still went on his trip around the world, but he came back and helped out more.

Conor's story made me smile to myself, laugh out loud alone in my car, and even shed a few tears of joy. I think he tells the story quite well and gives the reader a pretty good picture of what his days were like with the children and what his accommodations (or lack thereof) were like in Nepal. I never found this book boring or repetitive. Yes, I'm sure there are other organizations out there that are working selflessly to help the citizens of Nepal with all kinds of situations and I'm sure there are organizations even doing similar work with trafficked orphans. However, Conor told his story in such a way that makes the reader feel like you are there and excited to help out. His story had depth and emotion and I would recommend this book to anyone who enjoys reading/listening to memoirs/true-stories, likes children, is interested in Nepal, and/or is interested in volunteering in a third-world country.
★ ★ ★ ★ ★
agung dwi cahyadi
Conor Grennan is a young man setting out for a year's adventure traveling the globe with a three months stop over in Nepal volunteering at the Little Princes Orphanage in Godawari. What started out as a lark, he could state on his resume that he had volunteered in Nepal, turned out to be the one great passion in his life. He came to love the "Little Princes" living in the home and vowed to do everything in his power to help as many Nepalese children as he could.

After three months in Nepal, he returned to his home in the United States, but couldn't get the children and their suffering out of his mind. He returned to Nepal and finds the woman who became his wife - the true love of his life, a few close friends, and a cause that has him risking his life trekking across the mountains and in enemy territory.

Conor is in Nepal at the time of the Maoist uprising and the attempt to overthrow the king. The Maoist rebels are a bunch of terrorist fighters that has held the Nepalese people in bondage for many years. One does not go against them and expect to live. Conor has to deal with men who deal in trafficking children and either abandoning them or selling them into servitude. He also has to contend with Maoists forcing the children to fight in their army.

After finding seven children abandoned by their trafficker, Conor vowed to find a home for them and to reunite them with their parents. This was the beginning of the idea to establish the Next Generation Nepal (NGN) Foundation- an orphanage where these children and many other would have a home. The home is in full operation and run by a US-based executive. Conor serves as a board member for NGN and is involved with the daily activities of the organization.

Conor has proven that one person can make a difference. His passion for the children of Nepal is to be commended. The book is a true story of Conor Grennan's life and his work in Nepal.Highly recommended.

Original published at BookGateway. This book was provided by the publisher as a review copy.
★ ★ ★ ★ ★
alhel
the store Review
This was a delightful read. My classmates and I were reading this for our English class, and surprising enough we really enjoyed the book. The book itself was amazing, well detailed, and very vivid. After reading this book, it made me [M. Martinez] realize there is a big problem in the world that is really happening. Even though some stuff like trafficking goes unreported here in the United States, we still know it's going on. I [M. Rodriguez] thought the book was very entertaining. The way Conor described Nepal felt like I was there along with him. The way he addressed the issues in Nepal made me sympathize with the children there suffering because they were taken from their homes to become slaves. At first his mission is selfish and you probably won't like him, but by the end, you would want to wish you were right next to him working in Nepal. This book really opened my [E. Rives] eyes to how our world is so corrupt and how people would abuse their power to manipulate others and to how there is also good people trying to help those in need. This book gave me [C. Contreras] an understanding of how everything works in Nepal and how different it is from where we live. The book was written to open our hearts and eyes to the world around us to see that we are not the only ones going through tough times and that no matter what happens there will always be some good in the world.
★ ★ ★ ★ ☆
nacho353
Conor Grennan's Little Princes was a fantastic read. It's a story about how one can overcome their selfishness, and become someone that helps many people through the process. In the beginning of the story's Grennan is a very egotistical man that is only going to Nepal to help the orphanage so others will look at him in awe. However, once Grennan gets to the orphanage he begins to grow a bond with the children. Conor Grennan throughout the novel goes through a ton of obstacles, but with his amazing will he is able to overcome all of them. Grennan is a human, and you are able that to see his process of growth; Thats something I really do like about the book. Little Princes has told me a story about Nepal I had never even been aware of until now, and I was in shock. Child trafficking is a thing all around the globe, but it especially was a problem in Nepal during it's Civilian War. It's truly terrifying what children traffickers are capable of, and in Little Princes you are given a glimpse of it. This was a really good read for me, and I hope it is for you. This book shows you that no matter who you are that you're able to change and do something that can better the world.
★ ★ ★ ★ ★
eva townsend
Years ago, I had a poster with the slogan, "War is not healthy for children and other living things." In Nepal, years of civil war and desperate poverty are not healthy for children and other living things. Neither are child traffickers.

The author just wanted a nice, interesting trip around the world. When even his self-indulgent friends thought that too self-indulgent, he decided to throw in a little time working in an orphanage in Nepal. He quickly discovered that what he really wanted was to be able to say he volunteered in an orphanage, not actually do the volunteer work. Especially when he was covered with children hanging onto him as soon as he walked through the orphanage gate.

Surprise, he fell in love with the children and with the work at Little Princes Children's Orphanage despite the frustrations and hardships. When he left, he promised the children he would come back, and he kept his promise.

In Nepal, poor parents would sometimes sell all of the few belongings that they had in order send a child with Golkka or other child traffickers after being told the children would be taken where they could get an education. Some parents sent their boys so that they wouldn't end up as child soldiers for the Maoist revolutionaries. Some did it for less honorable reasons. The children, if they were lucky, ended up in orphanages.

Despite the very serious subject, this book is funny. With self-deprecating humor, the author is quick to describe his mistakes and his reactions to local customs. Writing about special foods at a festival, he says

"I looked down at my plate. I've seen potatoes, I'm half Irish - I've eaten hundreds of potatoes in my life. My friends, this was no potato. This was not even a kind of potato, as the children were suggesting...."

"I put the kind of potato to one side and picked up the other object on the plate, which looked like a ball of dried dung covered in sesame seeds. This, according to the children, was a "treat." Nepali treats are to be feared..... It was sticky on the outside and tasted as what I imagine sugar-free soy chocolate might taste like it if had fallen in tar, fossilized, and been dug up millions of years later by hungry scientists."

The orphanage was started by a woman, a volunteer, named Sandra She left the country, leaving the orphanage to be run by only one young volunteer and a very small local staff. It wasn't explained why, and while the book is not about Sandra, I wondered why she left. When the staff was short-handed, as it usually was, the "whole village" watched out for the children.

The most amazing thing about this story is the continuing resilience of the children. Despite all that they had endured, they laughed and played and wanted attention and told stories and invented toys. They were children, tougher and initially less trusting than children should ever have to be, but still children. They were portrayed as the individuals they are, not just as a collective "the children." When two children had to be taken to the hospital because they were starving to death...

"In a stack were dozens of hand-made get-well cards that the Umbrella kids had made for them. That image stayed with me: a beautiful six-year-old girl handing Dirgha a piece of paper with a clumsily painted blue flower hovering above the words "Get Well Soon," clearly taught to them by Jagrit. That's Nepal. Children take care of one another."

On a trip to the Humla region, where the children came from, the author suffers a knee injury but continues hiking with his walking poles. Of course, there are no medical facilities around, an area where civilization consisted of a few one-room mud huts.

"I said a silent prayer, asking God only for the painkillers to kick in, and swore that if I ever made it back I would name my first child "Walking Poles.""

The parents he met on that trip gave him gifts, even when they had nothing for themselves. He emphasized what danger the children had been put in by being sent away, and then realized how judgmental he sounded in trying to prevent parents from sending more children. It made me think of the old Sting lyrics, "I hope the Russians love their children too." They do.

Was he successful at "one man's promise to bring home the lost children of Nepal"? Read the book and find out. Read the book for entertainment. Read the book for knowledge. I don't care why you read the book, just do it, you won't be sorry. It is a wonderful story, wonderfully written. And if you want to find out more about the non-profit organization started by this unlikely rescuer, go to [...]. Some of the proceeds from the book will go to Next Generation Nepal.

This book was given to me by the publisher for review. The copy I read is an Advance Reader's Edition, so the quotes may not be the same as in the published edition. Apparently, there will be a 16-page color photo insert in the finished copy, so I'll have to find a copy - I want to see these remarkable people.
★ ★ ★ ★ ★
courtney reads a lot
A war-torn country, orphaned children, child traffickers, poverty, starvation, and wonderful volunteers to alleviate some of the pain. LITTLE PRINCES lets us into this world of heartbreak and unbelievable circumstances that children and citizens have to endure. Conor was a special person who fell in love with the children and had an obsession/passion to help the people of Nepal, especially those dear children, to find their families.

The story begins by telling us about the adventures of young men and women who bike ride for pleasure from country to country or come voluntarily to help at orphanages and then become completely attached and immersed in this life of innocent, exuberant children. The book tells how you can and do become attached to the heartwarming children and their innocence and acceptance of their lives....they know nothing else and are happy. Conor is an amazing young man who was determined to find the parents of the children who had been taken from their family by a man who said he would provide a better life for their children when in fact the children were left starving in the street. This man took every last penny and whatever these hopeful families had to give.

Giving up your time to travel to a third-world country to help children definitely takes a special person. LITTLE PRINCES makes you appreciate what we have in terms of food, civility, and comforts. I admire the volunteers who risk their own lives to help others in third-world countries.

The book was brilliantly written...the author is very expressive, writes with great detail, and makes you feel as though you are right there sharing all the experiences. The description of the country, the villages, and its poverty is exceptional. Kudos to you Conor for your work and dedication. 5/5
★ ★ ★ ★ ★
matthew savoca
I purchased this book on a whim after it was suggested on my Kindle at the conclusion of another book about the country of Nepal. I had no idea what to expect, but the title (and price) hooked me. I knew from the gripping prologue that I was not going to be able to put this one down: that proved true. "Conor Brother" gave a gripping, heart-breaking, yet hopeful and hilarious story of the lost children of Nepal and the role he played in providing a solution. He also gave a window into his own heart, showing the progression of a man consumed with self to a man consumed with the broken. As a reader, I walked away feeling like I knew the author and the numerous people he comes in contact with during the adventure in Nepal. This man has a gift for writing, and a gift for serving the Nepalese children. Also, if you plan on traveling to that region of the world, this book will engross you in the culture and give you a leg to stand on and a heart for the people before you ever meet them. Great work Conor! This book has been a blessing to me!
★ ★ ★ ★ ★
nacho
"Little Princes: One Man's Promise to Bring Home the Lost Children of Nepal" by Connor Grennan.

I checked this book out from the public library, actually as a book on CD to listen to while driving and sewing. It was captivating! Especially to hear the author read his own story.

Connor was a successful business man who worked for the East West Institute in Prague when he decided to take time off work to travel around the world. He included a 3 month volunteer stint in Nepal to work with orphans.

As Connor describes the trip and the children, the whole thing becomes alive. I could almost taste, smell and see the sights and sounds of his travels. His 3 months in Nepal changes his life in more ways than one. He truly sees them as hurting children and victims of child trafficking. He begins to understand how poverty and ignorance work against parents trying to raise their children in this harsh world.

As Connor begins to love the children he also learns to hate the child traffickers who gain from taking the children from their parents with a promise of a better life. He learns how the government systems work and don't work in Nepal. And how little Americans can understand the terrible conditions theses children live in.

The 3 months turns into a long term committment to help these children culminating in the establishing of a children's home and a trip to locate the parents of these lost children. Through seemingly impossible odds, Conner locates the families of all the children in his care. All are grateful to know their children are well fed, healthy and attending school, all things they could not provide for them. Conner does not understand the separation these parents endure from their children. But as a fellow aid worker reminds him, "This is Nepal, Connor. Things are different here."

I was quite impressed with Conner's sacrifice to help these children. He gave his time, talent, and money. He sacrificed his health and well being to travel to their remote villages and track down the parents. And he was rewarded by seeing families reunited!

The book is well written and captivating. And if you can get your hands on the audio book, I recommend it.

Disclaimer: I checked out the audio book from the Maury County Public Library. All opinions expressed are my own. I was not compensated in any way. And even returned the book before the due date so as not to incure any late fees.
★ ★ ★ ★ ★
michael cot
If this book does not inspire you, you have no soul. Okay, that might be a little harsh but truly - Little Princes takes the concept of an inspirational memoir to the next level. Everything about this book won me over - the children, the amazing people working at the orphanage, the plight of the country of Nepal, and even Conor himself.

Conor does a fabulous job in Little Princes of mixing in the history of Nepal's issues with the actual story of what he did at the orphanage and for the kids there. I never felt bored or uninterested, and in fact I wanted to know even more about this country and its people because the children in the book really warmed my heart. It absolutely broke my heart to learn that parents in Nepal will give their children to strangers in the hopes that these strangers will provide a better life for their sons and daughters, when in actuality these strangers are child traffickers looking to sell the children to the highest bidder. It's unbearably sad that the parents don't understand this, or worse that they are so poor that even if they did understand it, they'd have no choice but to let their children go anyway, as they can't afford to feed them. What Conor did with these children, reuniting them with their families, is amazing and a little bit miraculous. He literally traveled across all of Nepal - through dangerous situations, over rough terrain, etc. - just to find these kids' parents. Absolutely amazing.

Conor himself definitely had my heart too. He started out this journey as just a regular person, not sure how he could make a difference in the world and not at all sure if he even wanted to try. But once he came to the orphanage and met these children it was like a lightbulb went on and he just knew that his purpose was to help these children find their families. And he told his story with such grace and humor, it was such a joy to read.

I cannot more highly recommend Little Princes to anybody and everybody. I absolutely loved everything about it.
★ ★ ★ ★ ★
thomas redmond
Conor Grennan, a young man with an adventurous spirit, decides on a whim upon leaving the East/West Institute in Brussels to tender his services at a children's home in Nepal. Clearly it's until he thinks of something better, and his initial entry into the world of orphanages in Nepal is fraught with doubt, but this quickly changes to activism.

Mr Grennan gradually becomes aware, through his first stint (of many) at the Little Princes home, of the complexity of the situation in Nepal. As it turns out, 'orphanage' is largely a misnomer; the majority of these children have been trafficked to the area of Katmandu and scattered to homes of more or less repute, for the few dollars their parents in remote villages have managed to scrape together under the promise and belief that their children will be educated and taken care of.

Little Princes, a home mostly for boys, is a cut above the norm; nominally overseen by the State, the kids at least eat every day and go to school, and are looked after at the home by a motley crew of foreign aides like Mr Grennan. It's clear to see that the kids make inroads on their custodians' hearts; Mr Grennan's whole attention is given to them (with a side interest being a young woman with whom he becomes email buddies as they discuss humanitarian concerns). In a latter-day mission to journey to the remote village where a large part of the children came from, in order to take word of them to their parents, Mr Grennan encounters peril in the form of the Chinese Army, treacherous mountain paths, lack of adequate supplies, and his own naivete, yet comes out triumphant at the end, having accomplished much of what he set out to do.

This is an amazing tale of courage and fortitude under great odds, amongst unscrupulous people who use the children to their own ends. And the children themselves rise above their situation, staying positive as only children can.

"Little Princes" was a feel-good type of book, in a way, in spite of the tragedy of separated families; that a caring group of young travellers can club together to make the lives of these abandoned children rich and fulfilling is a mark of character that is heartening. They continue to improve the lives of their charges through a foundation created to help the kids, called NextGenerationNepal.org.

A thoroughly charming and informative book, "Little Princes" brings to light a wholly new chapter in the plight of impoverished children of the world. Recommended.
★ ★ ★ ★ ★
meagan baty
"I could not think of a single thing I would have done differently over the past year, even over the past several years. Each of those things had led me to this moment --- to be walking back into a hospital that, in another life, I would have avoided like a structure fire. Returning to a ward that contained not even a single bar of soap, preparing to spend another night with two young boys whose language I did not speak, about to suggest some fantastically unsanitary food for dinner. This was where I belonged. That realization brought me immense comfort."

~Conor Grennan

Reviewing a book written by an author who has accomplished an extraordinary feat --- in this case, first rescuing dozens of Nepali children from human traffickers and uniting them with their families, then forming an international non-profit organization to carry out his work --- is no simple matter. For unlike authors of fiction, he must be "judged" according to his impact on the world and on how well he relays the story of his experiences. Otherwise, why would we pick up the book in the first place? It's hard not to see immediately that both Grennan's journey and his achievements are inspiring. But it's also a relief to discover that in addition to conveying a fascinating tale of real-life adventure and touting Grennan's passion for a noteworthy cause, LITTLE PRINCES showcases his winning sense of humor, immense humility and downright charm.

Part of what makes LITTLE PRINCES so valuable --- and different from some other do-gooder memoirs or travelogues of its ilk --- is Grennan's willingness to be honest about his motives at every turn. No, he wasn't planning on changing the world when he first conceived of the trip. In fact, his initial three-month stint at the Little Princes Children's Home in Godawari, Nepal, was really just an excuse to quit his job at the East-West Institute in Prague in exchange for a solo year-long tour around the world (not to mention a tactic to impress women he met in bars). "Who would dare begrudge my year of fun after doing something like that?" he recalls. "If I caught any flak for my decision to travel, I would have a devastating comeback ready, like: `Well, frankly Mom, I didn't peg you for someone who hates orphans."'

See? Honest. Funny.

What's more, when then-29-year-old Grennan arrived in decade-long civil war-torn Nepal in 2004, he wasn't immediately invigorated by suddenly finding himself in a rough-and-tumble situation, nor was he even slightly prepared for what he would find there. A country under siege by Maoist rebels fighting against an oppressive royal Nepalese government. An impoverished population living in unsanitary conditions, without running water, toilets, or electricity. An entrenched child-trafficking scheme basically aided and abetted by both sides. No, in actuality, he was pretty freaked out. "What I wanted was to tell people I had volunteered in an orphanage. Now that I was actually here, the whole idea of my volunteering in this country seemed ludicrous."

Humble.

But the more you read of LITTLE PRINCES, the easier it is to see that Grennan --- maybe in spite of himself --- is a survivor, a thinker-on-his-feet, a person who knows a learning experience when he sees it and runs with it, and most of all, a realist. Yes, he bonded with the children at the home while he was there. Sure, he adjusted to "Nepali time" and simpler living. But he also recognized an invaluable truth about the situation before leaving Nepal for the first time: "The deeper sadness, the deluge of emotion, came from admitting I was walking out on them... Despite myself, I had become a parent to these kids --- not because I was qualified, but because I had showed up."

Perhaps it was this simple epiphany that changed Grennan's life and the lives of hundreds and (hopefully) soon-to-be thousands of Nepalese children.

Over the next three years, he would return to Nepal many times. After discovering that the children who lived at Little Princes weren't orphans, but rather kids who were either stolen outright or donated to traffickers by parents hoping to protect them from being inducted into the Maoist rebel army, Grennan and Farid --- a friend and fellow volunteer --- vowed to do what they could to help reverse child trafficking in Nepal. Along with trusted guides, he (quite literally) hiked for days through the Himalayas to remote villages in order to track down parents. He formed an international nonprofit called Next Generation Nepal, an organization dedicated to reconnecting these trafficked kids with their communities. He partnered with another international organization, the Umbrella Foundation, to buy a home where newfound "orphans" could live fear-free. He shuttled back and forth between his rented apartment in Nepal and his apartment in New York so he could raise thousands of dollars for his cause. And most of all, he was a parent to these kids when they presumably didn't have any.

All this from a guy who professed never to truly know what he was doing at any point in the game. When describing a particular fundraising party, he writes: "The fundraisers were the first moments I realized I was actually going to do this... We would search the hills and mountains of Nepal, in some of the most remote regions in the world, until we found the families of trafficked children. People clapped. I did not add that I might be completely full of crap."

For all these reasons and more (maps! stunning photos!), LITTLE PRINCES is quite possibly one of the most impassioned yet straightforward true tales you'll have the pleasure of reading. No need for a comparison to Greg Mortenson's THREE CUPS OF TEA --- this one stands well on its own. Plus, if any of the above didn't grab your attention, there's something else to look forward to. Grennan falls in love, too.

For more information on Next Generation Nepal (and no, this plug wasn't prompted by his publisher), check out [...] After reading the book, you'll want to find out more, I promise.

--- Reviewed by Alexis Burling
★ ★ ★ ★ ★
alyssa kohler
5 OUT OF 5

A truly, inspiring story of giving and receiving, and the changes each can make in one's life as well as the lives of others. It made me want to pack my bags and head to Nepal to help Conor, Farid, and all of the others that are making a difference in the lives of so many Nepali children.

Conor's story quickly becomes personal and gripping as he goes from a simple volunteer experience that was to only last a month, before his one year trip around the world, to a mission to save seven children that were in the hands of child traffickers. He had no idea that he would fall in love and become devoted to the cause of the children of Little Princes and all the children of Nepal that have been separated from their families and homes.

Conor returns to Nepal with funds and a desire to find seven children that he thought he had saved from the traffickers, when he learned that the rescuers had not arrived in time and the children had been lost once again in the maze of the underground system used to sell and re-sell the children over and over. He is able to set up another home, and then uses all his resources to locate the children and the families that they have been separated from in remote eastern villages of Nepal. Villages where there are no roads, no phones, no electricity, hanging off the sides of the mountains bordering China. After reading Conor's harrowing descriptions of the trek to villages, I googled a map of Nepal and the village that they flew into and then went over the land they had to hike through just to get to the villages where they thought the children might have originated from. I can't imagine having the fortitude to make that journey with so little experience, without the language to communicate, and relying on what seemed like blind faith. But that is what he did, and it was faith that brought him through under the most adverse conditions.

It is so important for books like this to continue to make their way into the hands of many to show all of us that it does not take a lot to make a huge difference, maybe a life and death difference, in the lives of those who are less fortunate. It is a book that will make a difference in the way I invest in the efforts of those helping others. Thank you, Conor Grennan for sharing your experience and keep up the good work of Next Generation Nepal.
★ ★ ★ ★ ☆
ashley pence
I got this book for free.

"Little Princes: One Man's Promise to Bring Home the Lost Children of Nepal" by Conor Grennan is a memoir of the author's time as a volunteer in an orphanage in Nepal. Not only did Mr. Grennan volunteer, but he also went above and beyond to find the long lost families of these children who were never orphaned but used and manipulated by war profiteers.

Conor Grennan, fresh from a job at Prague goes on a whirlwind world wide trip in 2006. He starts his adventure volunteering for an orphanage called "Little Princes Children's Home). Turns out the kids are not orphans but victims of a notorious child trafficker which has promised their parents protection from the Maoist revolutionaries. However, more often than not the children end up as slaves.

Stunned by their stories, Grennan sets on a mission to locate the parents

"Little Princes" by Conor Grennan is the story of how one man can make a difference. Volunteering with young children without any experience, the author finds himself at Little Princes Children home in Nepal and quickly comes to think of the kids as family.

The story of how the kids came to the orphanage is distributing. A man, known to the authorities but with political clout, has promised poor parents to take care of their children, saving the children from forced labor, slavery or joining the rebel army. The parents, poor as they were, scraped together a hefty sum to insure their child's future. Once he got the money the monstrous child trafficker abandoned the kids, forced to work or sold them.

Conor Grennan trekked through the mountains, at great peril and huge personal risk to remedy the situation and find the children's parents -assuming they were still alive. As he tells his tales Mr. Grennan weaves in his love affair and eventual marriage to the lovely Liz.

The book is written in a pleasant manner but felt slightly rushed. However, that's OK - as a former backpacker (in South America) I thought the style suited the storyteller. The book is enjoyable and readable while not giving way to sentimental moments. It comes across that Grennan is one of the "good guys" and is telling a genuine story while sharing credit with those who helped him along the way.

While it is obvious that Mr. Grennan tries to shine a positive light on those that helped him, he still makes them somewhat dimensional instead of a cardboard figure (after all, even in the US you cannot be straight as an arrow in order to successfully navigate the bureaucracy).

While the story is amazing, sincere and touching it is also a pleasure to see how the author has grown, both in personality and style over the five years in which the memoir takes place.
★ ★ ★ ★ ★
tarrastarr
In his early twenties, Conor Grennan thought he'd take a year off work and travel around the world. However, he originally wanted to brag to young women that he was going to do something special during his year away like saving children and that's exactly what he ended up doing. Little did he know at the time that his 2-week volunteer stint in Nepal would turn into two years!

These children were orphaned and Conor wasn't exactly sure if he wanted to get involved with a developing country in the middle of a civil war. But he soon came to learn that he felt more for these children than he thought he ever would. How could he walk away from these smiling children who were totally alone in the world and had come to love him so much.

The children weren't really orphans but servants for families who child traffickers were promising families in remote villages to protect their children from the civil war for huge sums of money and then lying and saying they would take their child(ren) to safety. The children would then be abandoned far, far from their original homes in the civil uprising of Nepal's capital, Kathmandu.

Conor soon found this bragging idea of his to be the adventure of his life when he becomes totally commited to reunite the children he had grown to love with their families, but it would be a very difficult job indeed. Conor would end up risking his own life on a journey through the legendary mountains of Nepal, facing the dangers of a bloody civil war and a debilitating injury to his knee and the threat of being snowed in, in the cold. Waiting back in Kathmandu was Liz, the woman who would eventually become his wife and share in his life's work.

Conor sets up a home called "Next Generation Nepal" and did fundraising back in the United States to buy the home, furnish it with furniture, stoves, beds, blankets, and pillows for the children he hoped to house there. He figured he could accept approximately 26 children and all these children came to love Conor dearly. With a total of $6,000.00 raised he began to build the home.

Little Princes was an inspiring, stirring, moving page-turning adventure that you won't be able to put down. Beating this novel for the top spot in 2011 will be difficult although I've already said that about one other book but believe that one now comes in second!!
★ ★ ★ ★ ★
emmanuel davila
When a librarian friend of mine recommended this book, I was a little hesitant at first. It didn't look like something I'd enjoy, but on her recommendation I ordered Little Princes for my Kindle.

While awesome is a somewhat overworked word, it's perfect to describe chronicle of events, impressions, and journey(s) of Conor Greenan, an American who spent three years among the orphaned children of Nepal. When he first went to Nepal as a volunteer, it was to impress others, and he wasn't counting on his heart and psyche getting involved. While there, however, Greenan comes to genuinely love the children and decides to reunite them with their families and to open another orphanage.

Little Princes was both enjoyable and educational. I learned much about the Nepali culture and enjoyed Greenan's descriptions of landscapes, weather, children, food, fatigue (on his treks), and the monkeys who lived outside of his apartment. Sometimes they even stole his sandwiches! The social issues grabbed my attention too. Instead of whining that they had to go to school, the children were happy about it and worked hard to do well. They looked after each other and didn't bully, and I couldn't help but contrast their mutual support and feeling of independence with the bullying, teasing, and taunting that go on among American children.

Well written, the book evoked happiness, suspense, anger, horror, relief, sadness, and just about every other emotion there is. I'm glad I read it. Even today, a week later, I'm thinking of the children at NGN, Next Generation Nepal.
★ ★ ★ ★ ★
susan blythe goodman
I was prepared to like this book. What is not to like? A story of a man who goes to Nepal and finds his calling to help the children of the country at first in the orphanages and eventually trying to reunite them with their parents. It sounds wonderful doesn't it? And it is, but it is so much more. I was struck with the fact that the author is very open in the beginning that he first went to Nepal to help in an orphanage just to have something to talk about or put on his resume. Pretty selfish isn't it? But who isn't like that? Honestly?

Then something changes, the children creep into Conor's heart and begin to bless him as he helps out in the children's home. As Conor learns more about the civil war in the country and the people that take the children from their parents to a life of slavery, you see Conor change and then he wants to help change the country and the children. The story is gripping. I had a hard time putting it down. I wanted to know what challenge Conor would get through next. Would he find the children, would he find the parents and just what could he do in this poor country where children are taken from their parents with the guise of helping them find a better life, but in reality are sold into child slavery.

Through fund-raising and sheer will, Conor accomplished most of his goals with his friend Farid and help of others with other organizations in Nepal. He started a non-profit, Next Generation Nepal to help these children, to start his own home for them and with the help of others he is accomplishing his goals still to this day. It is just a marvelous tale of things happening for him and the children at just the right time. Of course there are trials, but Conor grows and learns to accept things as they happen.

And the book is not only about his journey to help the children of Nepal, but it also has glimpses of his personal life at the time. I loved every aspect of this book and I hope Conor Grennan writes another book as he continues his plight to help these children and parents in Nepal. I love that this book opens up this struggle to the world and we as readers can see what is going on and find ways to help as well. The book is inspiring, uplifting and just amazing. I already know it will be one of my top reads of the year.
★ ★ ★ ★ ★
emerald
I requested an advanced reader's copy of "Little Princes," by Conor Grennan, because I was interested in the global problem of human trafficking, and because I'd recently read a few books dealing with modern Nepal and wanted to know more.

Unfortunately, the book arrived at a time in my life when I suddenly had no time for reading--almost overnight, I was caring for a terminally ill elderly parent. My personal life was in turmoil. But, I carried the book with me for over two months, snatching time to read paragraphs or small parts of chapters whenever an unexpected moment materialized out of the chaos. "Little Princes" was actually a very good book for someone in that situation. It was easy to keep track of the chronological story, the cast of characters was not complex, the topic was heart wrenching, the drama was full of adventure, the story was full of humor and good people, and the pace of the story was thrilling. Overall, it was an engrossing emotional rollercoaster ride...or, in other words, a book I did not want to put down, but had to. It was always a joy to come back to it. The fact that the book demonstrated that one man's sheer human will and dedication could bring about great good in the midst of evil circumstances was another thing that keep me glued to the story.

I actually finished the book over two months ago, but was unable to write a review. The aftermath of a parent's passing is often busier than the care period that preceded it. I was swamped and eventually exhausted. Reviewing this book fell through the cracks. Only recently, did I rediscover the book and remember that a review was long overdue.

The details of the book are not fresh in my mind. But I remember well that it provided many enjoyable moments snatched from difficult times. In retrospect, I can think of few books that would have been better for that period in my life. I am fortunate that "Little Princes" fell into my life just when I needed it most.
★ ★ ★ ★ ★
naima
It's hard to imagine from the title just how much I'd enjoy Little Princes: One Man's Promise to Bring Home the Lost Children of Nepal by Conor Grennan. Conor Grennan captures so well the political events of Nepal and he makes the country and its people come so alive and he does so with humor and sympathy.

He talks about how he came to volunteer to help orphans in Nepal when he was 29:

The brochures for volunteering in Nepal had said civil war. Being an American, I assumed the writers of the brochure were doing what I did all the time--exaggerating. No organizations were going to send volunteers into a conflict zone.

Still, I made sure to point out that particular line to everyone I knew. "An orphanage in Nepal, for two months," I would tell women I'd met in bars. "Sure, there's a civil war going on. And yes, it might be dangerous. But I can't think of that," I would shout over the noise of the bar, trying to appear misty-eyed. "I have to think about the children."

Conor arrived in Nepal ready for adventure and a sense of humor and ready for the adventure albeit with little experience with children. He tells the story of his culture shock, adjustment, friendship with the children and other volunteers, and life in Nepal with such wit, humor, and sympathy that I couldn't put the book down. I read Little Princes on an 18 hour flight - and the book kept me occupied and entertained during the long flight and the many lines.

The story is part adventure, thriller, love story and one with an important message. Grennan's account of helping orphans in Nepal and reuniting families in the midst of a Civil War is one of the most engrossing and satisfying books I've read in a long time.

ISBN-10: 0061930059 - Hardcover $25.99
Publisher: William Morrow (January 25, 2011), 340 pages.
Review copy provided by the publisher.
★ ★ ★ ★ ★
alice marchant
As the title says, this is the story of One Man's Promise to Bring Home the Lost Children of Nepal. Sometimes these kind of, I-just-went-and-did-something-wonderful-for-the-world books, end up being written by people who are much too full of themselves. Sometimes it seems like they've gone off to help others, simply so they can tell us how wonderful they are, all the sacrifices that they made. Not so with this book.

As a matter of fact, Conor begins by explaining that he actually just wanted to go off on a year long adventure exploring the globe, but that sounded so pretentious, that he tossed in some volunteer work to make it sound more noble. His volunteer work was a three-month stint at an orphanage in Nepal.

This three-month stint opened his eyes to the reality that these children faced everyday. He writes about the experiences, the playfulness of these children who have been through so much. The food that he eats, the living conditions. His writing is wonderful, simple and sincere.

When, he finishes his stint, he can't get the children out of his mind. What turned out to be a way to justify a traveling excursion, has become a part of his life. He sets up a non-profit organization called Next Generation Nepal (NGN) to reconnect trafficked children with their families, and he returns to Nepal.

A truly memorable and fascinating read from a truly memorable and fascinating individual.
★ ★ ★ ★ ★
mark haar
Conor Grennan painted a vivid picture of the events that occurred during his time volunteering in Nepal. Grennan's disposition was relatable and honest which made it very easy to follow his character. Although he initially did not intend on staying long during his trip to a Nepalese orphanage, Grennan creates unbreakable bonds with the children which in turn provokes his frequent returns to this country despite the ongoing civil war. His brotherly demeanor allows these children to open up about their backgrounds while creating memories that amuse and entertain the reader. This book was clear and easy to follow. Grennan painted a vivid picture with his words.
Little Princes was assigned to our college English class. Our professor assigned us groups in which we would discuss this book weekly. Our group consisted of a nurse and mother of three, marine and father of one, and a single teacher. The diversity of our group allowed us to bring up opinions and ideas that made us all view this book in a variety of angles. However, one thing was clear to all of us, this book was an emotional roller-coaster. We laughed, we cried (including the marine), and we related to this story in ways we never imagined.
Our initial assumptions of this book were that it would be just another boring English assignment. What we discovered was this book had impacted all of lives individually. Conor Grennan was inspiring and proved that regardless of a person's background or interests, a positive impact can be made with dedication and perseverance. I would recommend this to anyone.
★ ★ ★ ★ ★
sean lynch
I always enjoy reading books set in foreign countries and exotic places. Human trafficking and modern day slavery are issues that are very close to my heart, so when I discovered this book dealt with both issues, I decided to order it.

Little Princes is the true story of Conor, who decides to take a trip around the world. One of his first stops is the Little Princes orphanage in Nepal. He is quickly mobbed by children. They are a variety of ages and their antics prove that children are children, regardless of where they might live in the world. The children quickly find their way into Conor's heart. The stories of the children's antics are humorous and I found myself frequently laughing as I read. However, Conor finds his true mission when he learns that the children at Little Princes are not truly orphans. Instead, they are victims of trafficking who have been taken from their families and are from very remote villages. Conor makes it his personal mission to reunite these children with their families and rescue others in a similar situation. However, this isn't as easy as one might imagine. The trafficker, Gollken believes he is above the law, and will do whatever it takes to keep is child trafficking operation going. The wheels of progress turn very slowly in Nepal, and rescuing these children takes a lot of time and hard work. There is a lot of corruption in Nepal as well.

I enjoyed reading this book very much. Conor's passion, love, and commitment to the children of Nepal is truly inspiring. He doesn't give up when the going gets tough, but does what needs to be done. He is living proof that one person can truly make a difference, one child at a time. That is how the world is changed. This is a very inspirational and uplifting book. I'm glad to have read it.
★ ★ ★ ★ ★
widhi
Conor's story touched my heart. When he speaks of his first experience in Nepal of just going for "the adventure" I could relate with that. When I first went to Honduras, I can not honestly say I went for the children.... much like Conor, I wanted the adventure. AND much like Conner, when I first walked into the children's home in Honduras, the kids ran up to me hugging me like we were life long friends.... how was I to know we would be?

While Conor's story seemed to collide with my own.... I think anyone would be touched by the experience of Nepal that Conor relays in these pages. I appreciated his sense of humor and his honesty. In the end, I felt I was right there with him.

I found it wonderful that Conner not only worked with these kids, helping them find food, a safe home, and be surrounded by people who loved them - but he also ventured out on foot, sometimes gone for weeks.... searching for these childrens parents trying to reunite families. In many cases, the parents thought their child was dead and they never expected to be reunited.

I am always amazed at people's stories and the strength they find in themselves that they never knew was there. Conner never planned to spend years of his life in Nepal. he never dreamed that we would work hard between Nepal and the United States raising funds and jumping through hoops to get a school opened for trafficked children.... but that is what he did, and this has forever changed who he was.

I hope in the future Conner writes another book about the little Princes and the school as I would for one would love to know "the rest of the story".
★ ★ ★ ★ ☆
anbay3
If your looking for a great bo0ok to read The book, ''Little Princes: One Man's Promise to Bring home the lost child of Nepal'' written by Conor Grennan is an old- fashioned story with a complex heroine. Sara Crewe is the main charter in the novel she is bright, inventive, and a generous child. I think female readers will connect with her strongly despite the books 'old fashioned language and setting. The book is motivational and sweet. Although, Sara suffers a terrible loss and is ill-treated by Miss Minchin, which could be upsetting to children around her age group. The novel contains some racial stereotyping. For example, Becky asks if a new neighbor is a ''Chinee" because his skin is yellow. Sara also states when she lived in India she had a '' Ayah who adored her,'' and the servants would bow to her. Even with her out-fashioned attitude Sara's kindness towards other people overshadows her attitude. Sara is in fact a perfect character, for the fact being her attitude is that of a princess. I honestly loved the book because it is very imaginative, and I can picture everything that happens in the novel. Also the book is so good it kept me engaged the whole time. I think it's very engaging because I feel a lot of additives are used and Sara describes with descriptive details everything going in her head to the audience. Finally, if you're looking for a great, old-fashioned book to read during your free time I defiantly recommend the book ''Little Princess'' because it's one of the best books I've ever read.
★ ★ ★ ★ ★
priscilla riggle
Having purchased this book because of a college requirement, I thought, "great, another boring book we have to read for a class I'm never going to read again." I could never have been more wrong. This book is not written like other chapter books, but written in sections or chunks. Nonetheless, it was very easy to follow and understand. The story starts off as Conor Grennan is naïve and selfish, and as the story progresses to the final pages, we come to learn a new and different side of Conor because of the way these children have changed and shaped his life. I do feel the story is a little more on Conor's point of view; of course, it is written by him, but I would like to hear more about how the children are doing now. After reading this book, I did find myself wanting to learn more about the issues in Nepal and wondering if there are any other books out there regarding the same concept. The story is very edge-of-your-seat entertaining, and I realized as I kept reading I was not able to put the book down. It was thrilling, exciting, and sometimes moving. I found myself crying more than a few times as I am one of those people who put myself in the author's shoes and visualized everything I read word for word. I have recommended this book to a few friends and family members as my mother already has the copy of my book to read and she adores it. I would highly recommend this book to anyone and any age looking for a good read that will seriously catch you by surprise. I'd read this again for pure enjoyment.
★ ★ ★ ★ ★
ryan waller
A wonderful narration of the author's experience in Nepal. Thank you to all the big, kind hearted people in the world who volunteer for organizations such as NGN. Through their determination and dedication they make this world a much better place and keep the flame of hope alive. This book made me laugh, cry, pray, and thankful.
★ ★ ★ ★ ★
elizabethm orchard
Charming, real, funny, honest, and open from the very beginning. As you read, you fall in love with the kids, the author, and the journey. It's been a long time since I had to read an entire book start to finish in one day, but this one just sucked me in and I couldn't stop. If you've ever wanted to pick up, move to across the world, and spend your time working for a cause you are passionate about in another country, this is a must read. Absolutely 100% recommend this book. I learned a great deal about a country I knew nothing about before, got a glimpse of the struggles endured by parents and children, and had my faith in humanity restored.
★ ★ ★ ★ ☆
kevin grimsley
This book was easy and enjoyable to read. Conor wrote his story all based on his experiences. It was sad to realize the children were not orphan, but were actually trafficked children. This book gave a better understanding of the dangers in different areas of the countries dilemma of child trafficking. We felt when reading this book you could picture the experiences Conor went through in Nepal, there were touching and sad moments for the children and their families. There was informative and detail information on how the conditions of the children in Nepal were treated and used in a negative way for someone else selfish needs. Conor started off not knowing what he was expecting and within time feel in love with the children of Nepal and then wanting to create a safe haven for children of Nepal who were apart of children trafficking. Conor worked with other organizations to create the "Next Generation Nepal" Connor as a author was caring,humorous,thoughtful and engaging in his book. This is a must read book because it is inspiring.
★ ★ ★ ★ ★
olivia aveni
An awesome account of love in action by one man who was called to a mission unawares. It is intriguing to read the author's account of the joy he spread and received. It humbles the reader with the realization that in this country we take so much for granted. It inspires us to love our neighbors, whoever and wherever they are.
★ ★ ★ ★ ☆
denise st
Our original expectations were subsided in conclusion of this book. The raw emotions of the children and families' stories engage you to keep reading and wanting to find connections to help those in Nepal, just as Conor did. This book has helped us understand a whole new world of unimaginable chaos in Nepal. The human trafficking of little children makes you feel helpless, but then you continue to take in narrative from Conor who selflessly put his very life on the line to help these children and families. This book is one of the most inspiring and intruiging reads that definitely won't disappoint. Conor has shown that anyone can help others even without a sense or idea of how to even start, but he not only helped the children and families , but also started an orphanage and connected with all the children and people involved. Take the time to read this amazing story of a man who made such a huge difference without even knowing what he was capable of from the start.
★ ★ ★ ★ ☆
marlizette badenhorst
Little Princes was an inspirational story. I feel that the book was better than I expected it to be. The book touched on the civil war in Nepal but did not go in to depth. The parts regarding the war were very minimal; however, the book did speak a lot about the human trafficking in Nepal.
After being forced to read this book in an English class, this book ended up being very enjoyable story. Little Princes is a great story about a man's journey of traveling the world and the orphans who captured his heart. The story is very well written, and readers are really able to visualize what is really going on. In the beginning, Conor sounds like a very arrogant and selfish person that planned to go on a year-long vacation and only stopped in Nepal to avoid hearing how selfish he truly was. Ultimately, Conor realized the danger and the severity of the problems in Nepal and decided to make a real change. Conor was dedicated to finding a solution for the children of Nepal and ended up playing the role of a more heroic character in the story. During this adventurous journey, Conor finds romance among another volunteer who shares a similar experience. In the end, he ends up showing his true character, and readers are able to see how selfless Conor is. This book can make a reader more aware of things that are going on in other countries and make them want to get more involved in helping communities in need. I would definitely recommend other to read this book.
★ ★ ★ ★ ☆
ann wang
Reading Conor Grennan's new book, Little Princes, enlightened me that this principle holds true in the world of human orphans as well. Grennan decided to spend two months volunteering at an orphanage in Nepal, mainly because it made girls in bars get all misty-eyed when he talked about it and made his planned yearlong trip around the world sound less self-indulgent.

The children--16 boys and 2 girls--of Little Princes Children's Home outside of Kathmandu innocently welcomed Grennan in and then stole his heart. Grennan returns to Little Princes after his year of travel and in 2006 founded Next Generation Nepal. What led him to begin a new nonprofit? The discovery that most of the orphans he was encountering in Nepal were not technically orphans.

Child traffickers preyed on remote villagers who feared the Maoist rebels in the civil war would force their children to become fighters. For a large sum, they offered to take children to Kathmandu and provide them with an education in safety. Parents sold much of their belongings to raise the money to "rescue" their children. Unfortunately, the traffickers dumped the kids in illegal orphanages (which often took money from international donors to care for the children but pocketed the money and starved the kids) or sold them into slavery.

Grennan met many children from the remote Humla region and made it his mission to reunite children with their parents. He and another volunteer established another orphanage to care for children in transition. And then Grennan began taking treks into the dangerous and remote areas to find the parents of his kids. Sharing photos and letters allowed him to see families reconnect and, where possible, reunite. Next Generation Nepal carries on his legacy, and you can help them do so.

A portion of the purchase price of Little Princes will be donated to Next Generation Nepal. But that's not the main reason to buy it. It's a great read. Grennan's story is engaging, written in a style that pulls you in, rooting for his success, or his life. If you liked Three Cups of Tea, you'll love Little Princes. Or if you like extreme adventure books, this one will get your blood pumping. Pick it up. Read a few pages. You'll be hooked.
★ ★ ★ ★ ★
randy
I loved every minute of this book.I couldn't put it down. I love the way the author takes you on his journey beginning to end. Also, I found it enjoyable that although there is a budding love story, it did not overshadow the story of the children. The love story did give the book some added depth. I would love to read more by this author.
★ ★ ★ ★ ☆
lixian xiong
I got this book free through LibraryThing's Early Reviewers program.

I admit I'm not really into stories that could be made into Lifetime movies, but for whatever reason this book really hit the spot for me. I think it's because I've always been fascinated with both orphans and the nation of Nepal. I had known of the war in that country but until I read Grennan's book I hadn't realize just how bad conditions were and how much people suffered.

But the book is not depressing -- just the opposite in fact. Grennan's descriptions of the children are often very funny (especially the stories about his initial cluelessness and general ineptitude about child care), and this is also an awesome example of the good things a few people working together can accomplish if they put their minds to it. Thanks to the efforts of Mr. Grennan and others like him, dozens of children and families who thought they'd lost each other forever have been reunited. I admire him and applaud his work as well as his writing skills.
★ ★ ★ ★ ★
cameron dayton
My oval reaction to this book was that it was a very easy read. I found it interesting to learn about how many children are taken from their families. The book was spectacular! Conor Grennan started off as a selfish, self centered individual. He decided to volunteer at an orphanage to make himself sound better when he would talk to women. After arriving in Nepal and meeting all the wonderful children, he slowly started to get a change of heart. Connor began to fall in love with the children and recognize their needs. That is when Connor and Farid created their own non profit organization known as Next Generation Nepal or NGN. Over the years, their organization helped the children reunite with their families. The team NGN would risk themselves when they would venture out during Nepal's civil war. Child trafficking was a huge issue in Nepal. Parents were tricked into giving up their children because they were promised they'd have better life. Children were also being tricked I to believing they didn't have any family. I have learned that there is still slavery and alit of poverty in the world. I would definitely recommend this book! This book kept you interested. I found it humurous and engaging; I couldn't stop reading. The photos in the book helped me visualize the characters and their surrounding. In my eyes, Connor Grennan is a very respectable man because he learned to put his selfishness away for the wellbeing of the children.
★ ★ ★ ★ ★
roseryne
Subtitled "One Man's Promise to Bring Home the Lost Children of Nepal", this well-written true story kept my eyes glued to the page as I learned more than I ever wanted to know about the deadly child trafficking in Nepal in the wake of the Maoist uprising. The author is a young American man who took this horrible situation to his heart. First, he volunteered for a three-month stint at the Little Princes shelter for some of these children. He was so moved by his experience that he soon returned, hunted down a specific group of seven children and opened a shelter of his own. All this was done with pure grit and gumption and a desire to do the right thing.

Later, he goes into the mountains to find the families who were duped into paying traffickers money with the hope of keeping their children from the Maoist army. The children were forced to walk miles, mistreated, starved and often sold as household slaves. The country was in upheaval and there was no way for the parents to know what was happening. His trek into the mountains to find the families is an inspiring story in itself and I have nothing of accolades for this young man who took these children into his heart.

This is a horrible story but it does have a happy ending. The war in Nepal has ended, many of the children have been reunited with their parents, and young man in question has found love. This is an inspiring book that I will never forget, especially since the good work being done is still going on. Just visit [...] for more information
★ ★ ★ ★ ★
clinton
I was awed while reading the book because I learned about Nepal, children facing life threating situations, and the humanity in the book. If I can describe the book in one word, it would be hope because Conor Grennan brings hope without realizing it in the beginning, to Nepal and the children of Nepal.
I do believe the book gave me a more complete understanding of issues that are going on in Nepal. Before I read this book, I did not know there was a civil war in Nepal, and I did not know that child traffickers took advantage of the civil war to traffic the children. I was shocked about how they took advantage of the children and the parents.
Conor used a unique way to write the book because he made the book easier to follow by switching from serious to funny moments without making one more important than the other. When Conor was creating NGN, I understood the frustration of creating something without having any knowledge about it; however, I admire the way he did not give up on the children.
I have shared the book with friends and they were filled with question because they found the book interesting.
★ ★ ★ ★ ★
kenny
In this story, as a group we believe that this story is the most emotional and beautiful story we have ever read. It seemed to us that it expressed great responsibility towards keeping promises especially personal ones. When we first read the chapter, our reaction was surprised because it made us feel to continue reading the story about Grennan's journey to rescue the children and return them to their rightful homes. It may have seemed a bit of a little culture shock to Grennan when he first arrived in Nepal, but by him continuing his journey, he managed to make new friends and understand the villagers. This book taught us about how truly it can be a big responsibility when it involves children. The book didn't seem to be hard to read because of the concepts and the way he introduced the Nepal villagers and how he made the book organized. The author seemed very informative, brave, and caring, and he mentioned his journey in detail. Conor really showed himself as a father-figure towards the children because of his caring. In our opinion, Conor seemed like a real person telling his story about his journey. Grennan's explanations about how is it going in Nepal made us picture it in our minds. We, as a group, find the book to be such an inspirational story to read and we felt so happy and the end was so emotional and we recommend this book to anyone to read.
★ ★ ★ ★ ☆
theo johnson
Our overall reaction to the book was very inspirational. It teaches you how to be humble and opens your eyes to issues in third world countries. Connor writes this book in a way that makes you feel as if you are there in and out of each chapter. The spirits of the children are very inspirational and make you become very humble yourself because they make the best of what they have. They are very grateful for the little they have and never let it get them down. We feel the book gives you a better understanding of the issues in Nepal by bringing them to life and putting them up front and center. A lot of people know about the civil war but don't know the full details, and this book elaborates on them. This book gives you exact details on how the war affected its citizens and brings to life the child trafficking issue that most people are unaware of. This book was very well written and makes you not want to put it down. It is very easy to follow and understand because it is very well written and very clear. We closely relate to Connor by the way he cares for the children. We might not necessarily go to a third world country, but we do a lot of volunteer work in our community with children. We found Connor very informative on the issue in Nepal that most people were not aware about. We would recommend this book if you want a good read.
★ ★ ★ ★ ★
robin bird
When it comes to choosing a book to read, there is nothing better than being completely blown away by a random library pick you know nothing about other than it's Goodreads rating prior to reading. Little Princes was that book for me. Each chapter in this story simultaneously broke my heart and made me laugh out loud. Conor Grennan helps care for and eventually return home children whose parents paid all the money they had (not much) for their children to be safely taken care of and educated away from their rural towns, but whom were actually trafficked and sold as servants. As weighty of a subject as human trafficking is, this book wasn't overly heavy. Mixed with stories of the happy-go-lucky nature of children and Conor's own personal journey, this story is sweet, heart-touching and eye opening. I highly recommend listening to the audio as Conor Grennan does a wonderful job imitating the different accents and dialects of the Nepali children and countrymen.
★ ★ ★ ★ ★
nida
Although I didn't really expect to, I genuinely enjoyed this book. I could see the legitimate transformation of the author. From a spoiled young adult who decides to go to Nepal for a few weeks in order to justify taking a year off of work to play and travel the world, to a person who spends everything he has to get back to the country and keep his promises. I laughed at how naïve he was initially and how little he knew about Nepal or interacting with kids. This is the kind of true story that's better than fiction- finding out that one of the supposed orphans that he knew actually wasn't one, but that the other orphans were. This book is a reminder that the answers in real life aren't always easy. Conor frequently has to wait for the slow wheels of bureaucracy to turn in order to rescue some of "his" kids. He misses a crucial helicopter ride by an hour after waiting through a fruitless week and making a grueling hike on a bum knee. Parents who feel they have no option other than to trade their children to traffickers are reluctant to bring them home because they can't afford to feed another mouth and the children are well cared for at the orphanage. I learned a bit about a part of the world that I don't know much about (Nepal) and about a topic that I've never researched (child trafficking). Oh, and there's a love story too.
★ ★ ★ ★ ☆
holly fincher
Little Princes, Conor Grennan

The heart warming story of one man's attempt to reunite Nepal's stolen children.

How do you reach an audience about such a terrible plight as trafficking children? With truth, honor, and lots of humor. Conor Grennan must be one of the most patient, least judgmental authors around. He does not hesitate to struggle in the muck and then let the story flow like a mighty river, filled with passion, fear, love and danger. He helps you across the river to see the possible in a world of war, hunger and difficult decisions. Many might not have the ability to read about such hardship, but Conor is a man of many talents. He doesn't bang you over the head with the problems. He tells stories that feel as earnest as anyone's stumble to make a better world. Only by letting us into his heart can we feel the strength and courage to make a difference by just agreeing to try. Truly a remarkable read.
★ ★ ★ ★ ★
mikey daly
I was looking for something to read on the airplane to a vacation, and found this was the only non-fiction at the airport.

What started out to be a way to pass time quickly became I-can't-put-this-down.

In the beginning I really wondered if someone could really be that naive and energetic. By the end I was wishing I had the courage and energy to do something so meaningful with my life.

I knew the book would be about struggles, and people so much less fortunate than myself. I was worried it would be dark and depressing. But instead it always full of hope, progress, and life. I don't mean it is full of wishy-washy warm-fuzzy storytelling telling, but instead it entertains with touching real emotions of real people. By the end I understood why characters made the decisions they did, and I spent much time wondering what choices I would have made in the same circumstances.

This is a very long book, that left me feeling very satisfied both at the end as well as each time I put it down and picked it back up. My only complaint is that I had nothing to read on flight home because I couldn't help but finish it before then.

This isn't one of my top 3 favorite books, but it is definitely one I will read again and recommend to friends.
★ ★ ★ ★ ★
ishmael
This memoir about Conor Grennan's experiences in working with victims of child trafficking in Nepal is truly an excellent read -- not only did I stay up all night to finish it, but the first thing I did upon waking up the next morning was to re-read my favorite parts.

At this point, there's a whole sub-genre of memoirs out there from backpackers and world travelers who find a meaningful connection to a community in need, and create an organization to help them. Those books make for good reads, but sometimes seem just a bit too Oprah-ready and almost sanctimonious for me to truly connect with them.

This book was better than that. Grennan is open with readers throughout the book about his underlying motives. He says at the outset that he volunteered at the Little Princes orphanage in Nepal because it seemed like it would make for a great story to pick up women with. And later on in the book, as his life is increasingly committed to the cause, he admits that a large chunk of the motivation is to salve his own guilt. And it's not just about his motives -- in general, he doesn't give his own actions the same layer of Hallmark coating that I see in a lot of memoirs. As a result, the book as a whole just reads as incredibly genuine.

On top of all of that, the story itself is incredibly compelling.
★ ★ ★ ★ ★
ethel
Little Princes is a memoir of the author's experiences helping trafficked children in Nepal. Originally, he decides to visit Nepal in order to do three months of volunteer work at an orphanage called Little Princes. During his stay, he discovers that these children are, for the most part, not orphans; a trafficker told their poor, rural parents lies and took them away to make money off them, such as by selling them as servants. This knowledge drives Grannan to creating a nonprofit organization called Next Generation Nepal, dedicated to housing, nurturing, and educating these children and to reuniting them with their families.

Grennan vividly and often humorously describes his process from awkwardness with the children to affection and brotherhood with them. The memoir is an eloquently and ardently descriptive personal account of the author's experience in Nepal, sprinkled with fascinating cultural and geographical details. Even if I hadn't visited Nepal in 2007 and 2008, I would have had no trouble visualizing the places he describes. Grennan's account is honest and humble, showing the ups and downs of how he went about helping the lost children of Nepal and the learning process he went through. This memoir will appeal to anyone interested in Asia, in travel memoirs, or in nonprofit organizations.
★ ★ ★ ★ ★
lara tomlin
This was a wonderfully touching, honest and fun book to read. The author is humble, honest and humorous in how he stumbled upon helping these Nepalese kids to care for them and to help them reunite with their parents. I read most of it in one sitting on a long flight...couldn't put it down...well worth the read!
★ ★ ★ ★ ★
abdul ahad
The New York Times bestseller "Little Princes - One Man's Promise to Bring Home the Lost Children of Nepal" by Conor Grennan is nonfiction; the author is the man behind the very real Next Generation Nepal (NGN) nonprofic organization, and now also a father of two. The story promised a lot, but gave far more. It is a true adventure about a bachelor finding family - the families of abandoned children he met in Nepal, and also the family of his own he was about to create.

This book is a treasure. The writing style is breezy and conversational. It is the easiest thing to read that I've ever picked up, and the hardest to put down. The portraits he creates of the children he met in Nepal are warm and close, like sitting beside them. It is difficult to imagine these same boys and girls were victims of child trafficking, and that many more cases like these remain unsolved. I have mixed feelings about people traveling to distant lands where they don't speak the language and don't know the customs, planning to make a change for the better. But Conor frames these issues of foreign origins and charity in his story with humor and honesty. I truely admired the man when the tale was told.

The NYC subway signs where I commute to work most days, say "If you see something, say something." It is a homeland security addition. Conor Grennan saw something when he went traveling, that he didn't expect to see. But Conor didn't just say something, he did something. Something wonderful.
★ ★ ★ ★ ★
naimisha pasupuleti
Little Princes is truly inspirational! My overall reaction to the book was the feeling of being astonished. Conor Grennan displays the transformational effect of placing the lives of others before your own. Grennan makes leaps and bounds in his growth as a person, which is a joy to see unfold. At the beginning, Conor was extremely selfish and only cared about himself. Towards the end, Conor started to put the needs of the children of Nepal before those of his own. He even ends up learning a great deal about the important things in this world from the children he took care of, who had next to nothing. In what started as trip to see the world, Grennan ended up discovering a passion for children in a harsh environment, and a purpose for his own life. Grennan effectively gives insight on a nation plagued with inner turmoil and shows the values of a society that takes life a little slower. The people of Nepal lived in poor communities with not much to live off. Grennan describes the living environment and how the people of Nepal had mud floors, and how they slept and eat on those floors. The stories that are shared grab your attention, and they are easy to follow along with. Grennan is such a goofball, which makes this book so fun to read. It also discusses the very serious issue of child trafficking.
Like Grennan, I find myself jumping into situations without much planning, so it was encouraging to see his hard work towards finding concrete solutions for the issues in Nepal. This book has helped me to better understand the complexity the issues discussed. I have always wanted to make a difference in these areas, but now I feel I am more able to make an impact.
★ ★ ★ ★ ★
amy young
Little Princes is a book about child trafficking in Nepal. The author, Conor Grennan, went to Nepal to volunteer, but his ideas came to be a movement to help the child trafficking. This book also made me realize how someone can accomplish a lot throughout hard work. Conor made a big change in Nepal, with great determination. Throughout reading this book, it gave me motivation to be a better person in my com. It also shows you how to be grateful for what we have in our Country. munity. It's a remarkable book because it has made an impact on children, parents, and the future of Nepal.

I like the way this book was written because it left me in suspense and trafficking was tough issue to read about, but Grennan kept us entertained to keep reading the book by being humorous.

In the beginning as a reader, Conor has an immature mind frame, but at the end of all his struggles and accomplishments, he came out to be a very mature and respectable man. I also like this book because it shows you how to be grateful for what we have in our country. I believe as Americans we are very ungrateful people because there are many people who really go through the struggle. Children really didn't have toys to play. The children didn't have the luxury of having toys like many do in America but made the best with what they had to keep themselves happy. If I could describe this book in one word it would be "unity" because Conor reunited many orphanage kids back to their parents.
★ ★ ★ ★ ★
pejman
Little Princes by Conor Grennan shows his commitment and appreciation of life. The overall reaction had us thinking about the values of life. It was inspiring and awesome to see how he was very committed to saving the children for Nepal's future. The book was interesting, easy to read, and touched our hearts. We don't see how our lives can be affected until we see what others go through. Once you get familiar with the characters in the story, it makes you realize how much you take things for granted while others are in the need of help. If we had to describe the book using one word, it would be that the book was extremely touching. The book gave us a clearer understanding of the child trafficking because Grennan experienced seeing the children being taken away from their parents and also saw how hard it was for the children to adapt to their new surroundings without their families. After Conor's experience working with the children, not only did he make a difference in someone else's life, but he also found himself making a difference in his own life. I felt the book was informative and easy to follow. Once I was done reading the book, I found myself willing to accomplish any goals I can overcome. Yes, we have discussed the Little Princes book with others around us, friends and relatives at school and work. Overall, we highly recommend this book to be read: it can make a difference in your life too!
★ ★ ★ ★ ☆
hamed mostafavi
If you haven't went to a third world country and would like to know more about other places, "Little Princes" elaborates on how people live everyday through the struggles of surviving. The book gives a glimpse in how grueling surviving is. I enjoy reading the book not expecting dangerous things to occur, but I knew it'll occur. If I had to describe the book in one word, it'll be "wow". Having to live in a whole different country to help out can be really fun. However, never expect to have toilets everywhere ( you'll get it when you read the book). Connor really experienced a lot by going to Nepal, which made the book very interesting to read because he would jot down every obstacle and accomplishments. I take the book seriously when it comes to "child trafficking" in other areas, knowing the people can't do anything about it.
★ ★ ★ ★ ★
justin
Very real experience. You feel every emotion with each child; happiness, confusion and even their frustration at being exposed to international people. Everyone in this story makes a contribution in making each other's life a success story. A real life adventure!
★ ★ ★ ★ ★
sara hussain
Conor Grennan's Little Princes' offers one of those rare reading experiences that are all of joyful, gripping and transformative. The story is a serious one - about one man's decision to set aside his own self interest to serve an incredibly sympathetic and needy group of people in a region to which he - at first - has little personal connection. Remarkably, Grennant tells his story of his personal transformation and his quest to help these people in a relatively light and genuinelyvery funny way. Grennan's writing moves at a fast pace - making it difficult to put down and exciting to resume. I would predict that reading this book will span more than a weekend for most! Moreover, as he narrates the story of his quest to reunite the vulnerable children with their parents, Grennan touches on themes of self-interest verses the interest of others who are far more needy, the touching and inspiring resolve of people who survive with so little advantage, and through the account of Grennan's interaction with the children's parents- the importance (and challenge) of honoring others who have so little by Western standards but yet show such amazing humility, dignity and strength.

Perhaps my favorite aspect of this book is that as a true story, the reader can continue to engage with the infectiously optimistic cast of characters by following the progress of the real life non-profit - Next Generation Nepal - that Grennan and others went on to build. Our sadness about the childrens' plight and their families poverty is greatly assuaged by the hope and excitement of Next Generation Nepal's continued progress. Overall, "Little Princes" is a fantastic read - and a story that you will think about for months even years to come...
★ ★ ★ ★ ★
tracy robinson
In my opinion, I found this book very interesting, mostly for the reason that Conor made a drastic change in character from beginning to end. By the end of the story, he was no longer a selfish, self-centered city boy anymore since he went to an orphanage of Nepal. His attitude completely changed when he went to Nepal, becoming very close to the children. He went as far as helping the children find their parents by hiking for days on end only on hope that he might meet one family. I love that he included the story of how he met his Liz. If I had to describe this book in one word, it would be fascinating because Conor did not know what he was in for in Nepal until he meet the children at Little Princes. From that moment on, he knew that these children needed help. What interested me the most was that he did all he could without allowing the Maoist rebels to stop him from what he was doing. Conor wanted these kids to be reunited with their families more than anything because no child should ever he left behind. Through his willingness to fight for these children that were not even his, he not only located their families, but the families of countess others through his organization he created called Next Generation Nepal. By reading Little Princes, I gained a lot of insight in regards to Nepal's civil war. Just like Conor, I had no idea how dire the situation actually war and how it really affected the lives of the citizens of Nepal, especially the children. This book also gave me more of a complete understanding to the monstrous world of human trafficking and how very close to home it is. Human trafficking, whatever kind it may be, needs to be made more aware of. All in all, this book was very informative in many different aspects, and I definitely glad I had the chance to read it.
★ ★ ★ ★ ☆
brendon lancaster
My overall reaction to the book is that Conor enjoys helping out kids in need especially, When they are being trafficked The word I would use to describe Little Princes would be engaging. Little Princes is very engaging, because every paragraph draws you in all the detsils. The story made me understand a lot about children being trafficked and community engagement that went on in Nepal , and actually made me feel like I was living it by all the details it gave. I think the book was written engaging, credible,and humorous ,but on certain sections it was kind of confusing because of the grammar bein used. I also think the beginning of the story was confusing and was hard to understand. Conor was very informative and gave a lot of details on every situation throughout the entire story. The beginning threw me a little off but one forth through the story I was completely sucked into the story and couldn't stop getting ahead on reading. I discussed this book with my friends and many at first were confused about how Conor starts it off. I really recommended this book to my friends, and a week later they bought little princes and their reaction was the same as mine confusing in the beginning, and towards the middle they understood Conor. I discussed Little Princes with my friends because honestly, it is a great book to read and since all of my friends have never found a good book to read I told them about it, since I enjoyed it.
★ ★ ★ ★ ★
rachel hooten
I picked up this book by accident, but I'm glad I did. The author transports me to another world that I never knew existed. Well, I knew it existed but he takes you into the 3rd world country with different cultures and values and politics than what I know.
★ ★ ★ ☆ ☆
gregg
By reading Little Princes, I come to the fact that Conor Grennan seemed selfish. This book is mainly supposed to be about the children. The book is great, has a wonderful story line, but the part about Liz and Conor's relationship about him talking about how he proposed to Liz, and that they hung out, it should have been left out or cut short. It doesn't seem to add up anything about the children. It let us know, the readers, about what is going on in Nepal. It gives us an overview about the situation in Nepal, about how to help out and about the organizations that are helping out. The part that I did like was how Conor did so much to find the children's missing families. He literally went out there to find them and that is something that no one else would have done. Knowing what Conor went through, especially looking for a job to help raise money for the children, and doing what he can, he turned it out. Knowing just what he went through, it inspired me that someone who starts off as poor and has no money, that you can turn something out and become successful at it. His way of writing the book, it felt like I was his friend and he was talking to me personally. Some people may or may not like his style of writing because it's very informal. I gave the book to a friend after I was done reading it and so far she seems to be enjoying it. So, in all it's just personal preference on what style of writing you like. Overall, the book was okay. It was interesting towards the beginning because Conor was saying what he was going to do and it was funny at times, but once it got towards the middle of the book, it kind of got boring. I recommend this book to anyone who likes reading inspirational books, thank you.
★ ★ ★ ★ ★
melissa jarboe
This book is the best book i've read this year and it's precipitated a great sense of inspiration and admiration and human beings all over the world. I'm inspired to do more service myself thank you so much for writing this book and for all the work you've done.
★ ★ ★ ★ ★
meenal
Conor Grennan wrote a very good book that opened up my mind about what occurs to children in third world countries. Conor covers his story as he volunteers in Nepal, and in the process he grows a strong connection with the children he encounters. If I had to choose one word describe Little Princes, I would choose uplifting because his encountering the kids of Nepal added a positive spin to a sad life that the kids were facing. In addition, the events that takes place to bring the kids back home to their family is very uplifting. The book also covers a bit of the Nepal civil war and child trafficking. Furthermore, the book was well written and can be a very easy read for any reader. Conor's style of writing was humorous, entertaining, and emotional – at times. The only negative thing I could say about the reading is that some of the Nepalese words were very hard to read. Not only did the book give a form of entertainment, but it also gave me a better appreciation for volunteers who choose to help kids all across the world. I did happen to refer this book to my mother. She loves books about children, foreign lands, or anything that prompts an emotional roller coaster – such as Little Princes. In just a few days, she was done with the book and eager to find The Next Generation Nepal Foundation so that she could help support Conor's goals for the children.
★ ★ ★ ★ ★
bianca cujba
Conor Grennan's Little Princes offers us one of those rare readings where the author actually inspired us to do something different with our life. After reading this book, you will feel like if you have not done anything to change the world even if you thought you had done so. Little Princes is a very easy book to follow. It covers different religions, cultures, and personal experiences from the kids and volunteers. Grennan leaves behind his social life to change somebody else's life by using all his savings to go back and forth to Nepal. Overall, we think the book Little Princes has influenced us in a positive way because the children were inspirational. We felt it was interesting that Conor talked about devoting his time to the children individually as a person. Conor did a great job in depicting each child with their corresponding personality; this shows that Conor took the time to learn how to differentiate each child. This book also influenced us to want to help contribute in programs that involve the less fortunate children. The issues that Nepal was going through at the moment were well described by Conor, and he did a fairly great job in including the reader. There was one point where Connor went back to pursue his regular life, but after discovering some of the children went missing, he stopped everything that he was doing to save those children, and we think that's what brought out the best in him and being really open as a person. This brings the readers to realize that Conner wasn't a selfish person to begin with as he did seem in the beginning of the book.
★ ★ ★ ★ ★
brianne wilson
This book WAS amazing! It was so easy to read and this is a great story. Conor Grennan went to Nepal to work with the orphans at the Little Princes orphanage and never expected to become so involved with them. His descriptions of the children were so wonderful I could see them jumping around and hanging all over him. I fell in love with them as I read his book. He was so courageous to take on this mission -- to find the families of the children who were taken away to Kathmandu and left there. Their families thought they were sending them away to a better life and an education, but the man they sent them off with kept them in a home and charge tourists to come see them. Anyway, Conor helped many of the families find out about their children and some of them even came to get them and take them back home. It was a very inspiring book and, as I said, very very easy to read. It just flowed from one page to the next. It was great!
★ ★ ★ ★ ☆
siljeg
Conor Grennan's Little Princes shares a personal experience of devotion and involvement. We learn about the Civil War in Nepal, including Human Trafficking & Poverty. What really stood out to me was his adventurous style and how he changed to a loving and positive man. Conor began as a selfish young man which later connected with the seven children of Little Princes. His goal was to unite the families of the seven children that were taken into human trafficking. Later, he started the non-profit organization Next Generation Nepal (NPN), which granted a source of donations to help the children that were rescued. Although it was a conflict zone, Conor managed to achieve his goal to reunite children with their families as well as provide for the many abandoned.
Overall, there were some negatives in the process. I believe the book was open to reality. Human Trafficking and poverty are well-known problems throughout the world. We gain an understanding how a group is willing to endanger their lives in order to protect defenseless children.
Young audiences will understand the sacrifices one person is willing to give for others. I included, may not have everything I desire. However, this book opened my eyes to appreciate the sufficient needs in my life because others may not be as fortunate. Just like Conor, I changed my perspective in life.
To any onlookers interested in purchasing an loveable book, we highly recommend picking up this book. Not only will you share a connection with the protagonist, but you may see an eye opening realistic adventure.
★ ★ ★ ★ ★
jc fletcher
The writer did an excellent job of revealing the history, culture, politics, and difficult living conditions of Nepal but it wasn't a downer of a book. There were a couple times that I teared up and others when I laughed out loud (instances when his naivete put him in awkward conversations - so relatable to anyone, especially if you've ever been thrown into a new culture). The story is a wonderful, hopeful message that one person really can make a difference.

After reading this for Book Club I "liked" it on facebook and spread the message there. At the time of my review, you can check out Conor Grennan's Non-Profit "Next Generation Nepal" online see where the author is doing book signings, how to support the cause, etc.

I regularly borrow books from the library because I'm an avid reader who rarely reads a book twice, but this is one worth having in my collection. I'm buying a copy for a friend's birthday too.
★ ★ ★ ★ ★
juli piasecki
Conor Grennan had accomplished quite a bit for a 29 year old. After college he had taken a job in a think tank and worked in Prague and Brussels, rising to the level of deputy director but after eight years he felt he needed to take a break, to do something fun. He decided to take a year off to travel the world but he felt that others might feel he was being irresponsible to essentially go on vacation for a year so he decided to spend three months doing something 'noble', eventually deciding to work with orphans in Nepal. Within a few days of his arrival Conor was beginning to think wistfully of other volunteer opportunities he had rejected, ones that involved warmer locations with food and toilets he understood, ones that were not in the middle of a war zone. A few days later he had become totally captivated by the children and their plight.

Nepal had been at war for nearly a decade, their own government was rife with corruption unable to protect their people from the Maoist guerrillas who roamed throughout the country. Many families were struggling to care for their children to feed and clothe them, and to keep them from being taken by the guerrillas to become soldiers. Some of these desperate families fell prey to child traffickers who promised to care for the children, giving them educations far beyond what was available in their remote villages. The families paid large fees to ensure their children's safety, not realizing that the traffickers took the children into Katmandu where they were sent out to beg in the streets or were sold into slavery. When it came time for Conor to leave for the fun part of his adventure he could not get the images of the children out of his mind. Despite the deteriorating political situation Conor knew he had to return to Nepal to try and help the children.

This is an exciting story, one that is well told and liberally sprinkled with Conor's wry sense of humor. In addition to the 'feel good' adventure aspect of this story it is also the story of a young man learning about himself and what is truly important in life. A portion of the proceeds from this book will help fund the relief organization the author founded.
★ ★ ★ ☆ ☆
trish chiles
Our overall reaction to the book is that it was easy to follow. Little Princes had a straight forward outline guiding me through the story from beginning to end. The book provides an insight into child trafficking and the orphaned children of Nepal. Conor's story gave us an understanding about how the children in Nepal are raised and are treated in an orphanage. He took us on the journey of how children are lost, given away, and kidnapped and the process of finding them and giving them a home they can feel safe in and in order to achieve this. There are many organizations in Nepal that are willing to risk their lives and voluntarily helping people like Conor which gave a better understanding of a close knit community. Although the book is well written and easy to understand, there are some details that he left out when traveling back to the United States: he could have included how he was able to raise more funds in the US rather than in Nepal. The book has funny details in conversations while at other times it was a bit boring with non-essential details. On the other hand, it was informative as it brought awareness to Nepal and the difficulties they are facing. We feel the NGN has helped decrease child trafficking, and we hope it continues to do much more in the future since there is a lot of work to be done. If you like stories or documentaries that bring in some humor, this book is definitely for you. If we had to describe this book using one word it would be: selflessness.
★ ★ ★ ★ ☆
molly rynn
In the beginning, it was a little hard to get into; his writing style is just the type that does not catch someone's attention easily. After about the fifth chapter, it started to get a little interesting. It is one of those books that you have to be interested in reading. It is about Conor Grennan going to Nepal to help the orphans, but really only to pick up the ladies. He states in the beginning, he never expected to fall in love, never expected to have children, and never expected to come out with a family. But throughout the whole book, he grows into a more mature human. He came out of the events in the book as a better person.
This is a book than can be read in order to see the differences between poverty in one country and another or to see how much of a difference one person can make on others' lives. Conor Grennan shows you in this book how much he grew to love helping people and bringing others into the program he created. Although this book starts off horribly, it grows into something better. He finds love in someone he did not know other than on the computer, along with love in the kids he helped. This book was meant to be about Little Princes the orphanage that was in Nepal, but became a story about how much he grew up and better his life along with others.
★ ★ ★ ★ ☆
jim leftwich
The book was assigned to us in class to read, and I didn't think it was going to be as great as it was. I thought was going to be more about the history of Nepal. I didn't expect it to be as personal, and the title caught us off guard. As Conor gets into details in the book. I related myself to it because I always wanted to join the red cross or any organization to help others in other countries. This motivated me to help and try out and reach to other organizations. But Conor gave us a close and heart warming stories about the children of Nepal, how the children changed him and his perspective in his own life. He pretty much changed his life plan for these children. What I also learned in this book was about how people live in other countries, and how people in the United States take anything from water, food, and a home for granted. So as Conor grows with the children, he thinks about himself and how little he sees his life because the children of Nepal with food and a home are the happiest kids. Even old and used up clothes make their day.

So as I read this book, it opens my eyes. I look around me, and I think how thankful I am and how little people take advantage of our life and how easy and rich our country is to be given freedom and make our own choices. We feel safe and are given opportunities, for education is given to us for free. As I read this book, I felt bad that these children fight and have to give up their families to feel protected in a orphanage. Conor is a great author and person to let the world know how other countries live for happiness. But I give this book four stars because at the end of the book, Conor starts talking about his personal life and his choices he has to make between Nepal and his home. But give this book a chance, because it makes you think and to be grateful for your life.
★ ★ ★ ★ ★
heather s
This is the kind of book that makes for a truly inspiring as well as laugh-out-loud read. The writing is self deprecatingly honest and the book makes it clear just how much of a difference one man can make in the lives of so many.

I won't repeat what so many other reviews have already described - suffice it to say that the author describes, with great honesty, his growth from someone who volunteered at a Nepali orphanage in order to have a few anecdotes to use as chick magnets, to someone who risked so very much to save the lives of the displaced children of Nepal.

Aside from the inspiring story, Grennan is a gifted writer. His words sparkle with humor and the story moves along at the perfect pace so that the reader gets to know him, the children and the workings of Nepal while being utterly absorbed by the well written story.

This is what memoirs and good writing should be like!
★ ★ ★ ★ ★
loriann
I was hooked from the very beginning. This book was very well written and a page turner. The details tugged at my heart. I feel close to The Little Princes and hope they are all safe and happy at this time in the future. Thank you for sharing this with us.
★ ★ ★ ★ ★
arni fannar
Conor Grennan's intention was to volunteer in a Nepalese orphanage for 3 months. He was traveling around the world, and volunteering was a way to add some purpose to an otherwise leisurely trip. After three months, Conor decided to stay for three more. Before he knew it, Conor was forming a non-profit organization, Next Generation Nepal, with the goal of reuniting the victims of child trafficking with their families.

I am very glad that I picked up Little Princes. It was a heartbreaking read, but in an uplifting sense - if that makes sense. I've always heard about child trafficking on TV, but Grennan really brought the issue home and allowed me, as a reader, to get to know the children that he writes about - and does so very eloquently. Little Prince is uplifting because it shows how even one person can truly make a difference - whether it's at home or half way around the world.
★ ★ ★ ★ ☆
barbara harris
I can not for the life of me remember why I added this to my TBR on Goodreads but I'm really glad I did! This is a memoir which is not usually my cup of tea, but I've been trying to branch out from my normal genres. I really liked how the author admitted his original intentions for volunteering at an orphanage were very selfish. This allowed his character development to shine throughout the whole story. I recommend checking it out!
★ ★ ★ ★ ★
hugh centerville
The first few chapters of this book left me wondering if I would finish it. I did not like the author. He seemed to be a spoiled rich guy and it just was not believable to me that he would do anything for anyone other than himself. I was glad I stuck with the reading because it was an amazing story of another culture. I have always been respectful and open to other cultures. I found myself getting wrapped around the children of the story. I believe that is what kept me reading. Their story(not the authors)is one of great sadness but very inspiring. How hard it must be for families in this part of the world. We as Americans can only learn by reading books such as this. Would I have written the story differently if I was the author, probably. Yet the real story did finally come through. When I set the book down after completing it, I did thank the author for sharing.
★ ★ ★ ★ ★
alyssa
An enlightening and inspiring story that I almost didn't read because I thought it would bring me down like seeing the news does. I was overwhelmed by Connor's passion and what he has accomplished, and by the joyfulness and resiliency of the children. No question that the Nepal situation is a very sad one, but this story left me hopeful and smiling.
★ ★ ★ ★ ☆
raquelle
I very much enjoyed the book, until I got to the part about the apple. It all just went downhill from there. How selfish of you Conor to not bring the poor kid the apple that he talked about so much. And the worst part was that you ate the apples and thought about Jagrit and did not think about bringing him one. Other than that I love how you had the guts to go back to Nepal after finishing the three weeks. Child trafficking is a lot more clear to me since reading the book. I think it is awesome how Conor and Farid are donating their time to help the children find their families. The book was very easy to understand and comprehend what was going on. Conor did well on informing us about all the steps he had to take to accomplish his goals that he had for the children. I found the book to be informative and it explained all of Conor's struggles. We have gasped at the concept on how different cultures can be and how difficult they can be to get accustomed to. I respected the fact that he went through so much trouble to find the seven children. After facing difficult life threatening consequences he never gave up on the children. It opened up my eyes to see how much hatred and pain there is in the world. I am glad that there are still kind people out there creating new homes to the children who need it.
★ ★ ★ ★ ★
sarah lewis
What a treat! I love non-fiction and especially memoir, and this one really stands out. I read it on the train and I found myself disappointed every time the train ride was over and I had to put the book down. Grennan does an excellent job of telling his story of helping children who are trafficked in Nepal. The story is honest, engaging and compelling. I kind of expected it to be almost identical to "Three Cups of Tea", but it was more than that - and I actually felt much more emotional connection to both Grennan and the children he writes about. I was inspired by his honesty and humility - this was a book about a very serious topic, but I never felt bogged down or depressed while reading it. I'd recommend this to anybody who is looking for inspiration and feels like ordinary people can't do extraordinary things.
★ ★ ★ ★ ★
martin pierce
Conor Grennan's Little Princes is about him wanting to travel the world but wanting to make himself look not so selfish. He decided to volunteer at orphanages help children. The book touched my heart because it was such a meaningful story. It gives you a different perspective on life and makes you realize how different other countries are. This book was very shocking because in the beginning Conor was selfish and now he really cares about these children. He has a huge heart. I started off reading this book thinking that it would not be interesting, but later on, it really caught my attention. As I was reading the book, I discovered that I myself would like to do something like Conor one day by helping children in other countries. It became a very inspiring story. I recommend this book to anyone who wants to go on an adventure to other countries and experience other people's cultures. Anyone who likes a life changing story would really enjoy this book. The book helps one learn about culture, Nepal, and child trafficking. This book contains three themes: acceptance with different cultures, the courage of Conor helping these children, and perseverance. Little Princes is a easy book to read and makes you feel thankful for the things that you do have. Conor really gets lost in these children's lives and finds the real him and what he wants to be. Many people try to set out to change the world, and Conor Grennan changed a little bit of it.
★ ★ ★ ★ ★
rachel hooten
Reading this book has changed my perspectives on things. I know longer go about my day without thinking about everything I have, unlike what other countries aren't able to have. If anything, it makes me appreciate everything in my life the way it is now. It has opened my eyes to the dangers that Nepal has from child trafficking, Nepal's civil war, and how the community's reaction is towards all of it. Conner brings Nepal to you through this book with vivid descriptions and experiences to where you can completely understand the whole culture of Nepal and how much poverty and crime there is. If I were to describe this book in one word, it would be Inspiring. It's such an inspiration that one man went in with no experience, no knowledge of what he was getting himself into, yet made such a huge impact to the community. Reading this book ,I have come away with a well aware mind of what goes on in Nepal and it gives me the inspiration to go to Nepal or another country in poverty to help. Obviously, I wouldn't be able to do what Conor has done, but just a small difference I could make could be a huge difference. I have discussed this book with my friends and gave them a bit of an insight on it but our perspectives were a bit different. Maybe it was the way I described it or said it, but the only way to actually have your own personal opinion on it is by reading and let the book guide you through a tour of Nepal.
★ ★ ★ ★ ☆
joyce letts
It's not very often that I read a book and find myself thinking throughout not only, "I want to meet this person," but, "I want to be best friends with this person." Conor Grennan is one of those people, apparently, along with the Nepali children with whom he works.

I didn't have any particular interest in the subject matter when I picked this book up, rather doing so because it sounded like an unusual premise for a book and I wanted to get out of my reading rut. I certainly couldn't have asked to be any better rewarded.

Little Princes follows the author as he starts a year-long round-the-world tour with three months spent volunteering at the Little Princes children's home in Godavari, Nepal. Throughout the book, it's fascinating to read not only about how he set about helping the children and their families, but how he grew as a person, from what sounded like a bit of a self-centered fool to a man who found himself in finding others. Even the inclusion of his budding romance (usually a pet peeve of mine) didn't detract at all from the impact of his mission and his growth, rather adding another layer.

The writing itself is a delight to read, full of tongue-in-cheek humor that's applied appropriately, never deprecating the serious subject matter. The emotions behind the humor shine through beautifully; it's cliche, but I laughed, I cried. I worried over Santosh as he lay in hospital, gnashed my teeth over Bishnu's bank manager, fumed throughout over Golkka and his elusion of justice. I found myself emotionally invested in the author's initial trek through Humla, having to stop myself from skimming ahead to make sure he made it back in time for his anticipated meeting, like I was reading some silly romance novel and had to make sure that the ending was happy.

The only thing I really wish this book had was photos. No, it doesn't need them, but they would have enhanced the impact. Seeing the third-world living conditions, the crying mothers, even Hriteek's cheek or Nishal's hairline would have been a fascinating addition.

Overall, I have to admit that I loved this book. Between the author's story and prose, it's a beautiful reading experience that I am glad I had. I'm only sad that I can't read it for the first time again!
★ ★ ★ ★ ☆
megan murphy
Conor is very curious and funny even though in the first chapter he talks about him just traveling so he can meet girls. Mainly all he talks about is Liz and how much he cares for the children. Through out the chapter, he starts to change and starts caring a lot more. Overall it is a good book. It takes place in Nepal. Conor's life starts to change when he meets Liz. Conor could not have done it without Liz. If he would have never meet her he would have probably moved on with his traveling. As you read the book, it will be understandable why the children are in the orphanage. I know at first I did not like that the fact of the kids being in that type of home. After I read the book, it had a way to inspire me and it may have inspired so many people knowing why everyone has their own opinion but this book is a must read. Just by reading into few chapters in i enjoyed reading the book and as i was reading i wanted to know what will happen next. most people may take life for granted but after knowing what the book is about life will change you and you will look at life a whole new different way then what you did before. Little prince has its ways to make you want to read it and inspire you at first i thought this book was boring but after knowing what the little prince was about i was touched i recommend that people read this book.
★ ★ ★ ★ ★
jami fournier
Little Princes by Conor Grennan is a book about his experience starting from the first day that he landed in Nepal to help in an orphanage. Throughout the book, it shows how his relationship with the children grows to where he feels like he becomes a father to them. He cares and feels responsible for the children, especially for the ones that he lost. He goes through great lengths to get the children back home and safe. He goes on several trips to the villages to find the children's parents. When he goes back to the orphanage, he shows the children pictures and letters given by their parents. This gives hope to one another knowing that they are alive and well. The book really goes in depth on how life is in Nepal. It very different compared to the life I live in the U.S. After reading the book, I became really grateful for what I have and having a family even though we fight. This book opened my eyes to what life really is outside of the U.S. I really enjoyed the book. The most confusing part about reading the book was remembering and pronouncing the names. I wrote the names on a separate piece of paper and what they were like and did in order to know whom he was talking about. At first, I thought Conor was a selfish person. Later, he becomes interesting, loving, and protective.
★ ★ ★ ★ ★
murial barkley aylmer
Little Princes describes the journey of a selfish man changing the lives of many strangers and himself. After reading the book, I was surprised by not only what Mr. Grennan accomplished in the lost children's lives of Nepal but what he also accomplished in himself. The book was shocking, surprising, and full of hope as it progresses through Mr. Grennan's journey, and Conor's writing style gives many reasons for readers to enjoy it. Mr. Grennan's style of writing provides all the necessities of a great book: comedy, drama, suspense, romance, and action. It leaves readers with nothing to desire.

As I advanced quickly through the book, I was surprised by how little I knew about Nepal's suffering country, economy, its people. Mr. Grennan does a wonderful job of integrating devasting facts and informing his readers in a way that you are happy he shares them. Mr. Grennan also bares his soul in an extremely personal way that gives credibility to everything he writes about. Conor feels like a relative after finishing the book, and he makes you feel you should invite him over to dinner and give him a hug for all his hard work and selfless acts.

This book has expanded my thoughts regarding civic duty and given me a fresh look at the realm of volunteering. I believe this book should be required reading for anyone considering giving their time to any non-profit organization as it will enable you to achieve your full potential.

Mr. Grennan's book was geniunely heartfelt and a pleasure to read.
★ ★ ★ ★ ★
tuesday
Conor's memoir about his time in Nepal working an an orphange, and then rescuing trafficked children in the hopes of reuniting them with their birth parents, is one of those books that inspires you not because the author is crowing about how awesome and good he is, but because he makes us realize that we too can make a positive impact on the world. He had no special talents for children, or for dealing with bureaucrats, but he was the one there, so he helped and tried to right a great wrong.

I also liked reading about his romance with the woman who would become his wife, about the foibles and charming personality quirks of the children, and about his daring treks through the mountains to find these birth families. I was completely invested in Conor's quest, and found myself cheering for him as I turned the pages.

I love the fact that a portion of the proceeds goes to his foundation, Next Generation nepal.
★ ★ ★ ★ ★
kevin bainbridge
When Conor Grennan decides to spend a stint volunteering in an orphanage in war-torn Nepal, he is surprised one night by the mother of two "orphans" who tells him their family scraped together all they had to subsidize removing their children from the threat of forced conscription by the Maoist rebels. Instead of protecting the children, traffickers either abandoned them in Kathmandu or sold them into slavery. Grennan decided to get involved, ultimately funding an orphanage where children would be safe and could be reunited with their parents.

The book is well-written, will inform you about Nepal and about the trafficking of children. Read it!
★ ★ ★ ★ ★
melinda dunne
We have recently read this book for our English class and thought it was a very good book that we recommend everyone read. We have learned a lot about Nepal and child trafficking. The book was really inspiring to us all. If someone is interested in volunteering in something like Conor did, they should definitely read this book. By reading the cover and the summary of Little Princes, it didn't seem too interesting, but it turned out to be very interesting, and we were very curious about what was going on. The way Conor changed his whole life around within 3 months of being in Nepal gives us the real truth that people can change for the good. His attitude and view point of life changed, which got him to where he is at now. The selfish man who had gone to Nepal with a negative attitude and a lot of money came back to the U.S with joy, a soft heart, and a wonderful wife to share the rest of his life with. The impact that he left in many children is something anyone could learn from to create a better world. Overall this book touches a number of emotions, just with the title itself Little Princes: One Man's Promise to Bring Home the Lost Children of Nepal. Personally thinking of it, the story will have a challenge, but at the end, they will triumph. Throughout the book we see different stories of life, starting with A SELFISH MAN taking on a challenge to give him more publicity, but it turns out changing the man entirely from inside out. He changes so much that he goes back again to save the children: at this point he has gone through many obstacles. You can kind of see him as a Super hero too. To this day, he still keeps in touch with the children.
★ ★ ★ ★ ☆
iulia
If you read THREE CUPS OF TEA and loved it - get LITTLE PRINCES. Same kind of guy fighting a similar fight against incredible odds, doing what little he can in a world that is not all that interested in his goals. Well written, amusing, pragmatic, honest.

Conor Grennan shares his trials and tribulations about his long-distance relationship; this begins while he is in Nepal and helps him keep going when he is convinced he can't keep up the fight. The story reveals a great deal about his character, and enhances the major story about the child-trafficking that goes on in Nepal. While Grennan does address some of the major political factors affecting this trafficking, he is much more concerned with the little picture, the individual children.
★ ★ ★ ★ ★
ivan goldman
In 2006 just before turned he turned thirty, Conor Grennan gave up his day job in Prague to travel around the world. When he reached Kathmandu, he stayed longer than he planned when he hesitantly volunteered to work at the Little Princes Children's Home. He feared he lacked the proper training to help the eighteen young residents; However as the kids hook him with their ability to bounce back from inhumanity horror, he is shocked to learn they are not war orphans as he thought they were. Instead these children were rescued from Golkka, a child trafficker with high level government connections, who conned their parents in Humla Province into believing that he could take their offspring to safety away from the warring Maoist insurgents who recruit the young by abduction. Conor "Brother" vows to take the kids home in spite of a brutal civil war, the Himalayas and the need for funding (he established Next Generation Nepal to raise money and awareness).

This is a heartening memoir that emphasizes a person who cares can nudge mountains to help others. Dramatic yet frantic, readers will enjoy Mr. Grennan's quest, which as his friend Farid says affirms karma exists; as the author feels rewarded with giggles from a muted child and the happiness emanating from reunited families, but also led to his meeting his eventual wife Liz and his replacement as Country Director Anna. Mr. Grennan has achieved his pledge to "bring home the lost children of Nepal".

Harriet Klausner
★ ★ ★ ★ ☆
andrew ribeiro
If you are into true life changing stories, this book is definitely for you. My overall reaction to the book Little Princes is it is a great book but not my all-time favorite. It was an amazing story and I can define Conor Grennan (the author) as a hero to the kids of Nepal. The book is about a young man who volunteered to help out in an orphanage in Nepal to impress his family and friends. If I had been his friend, I would have been very impressed. If I had to describe the book in one word it would be emotional. The reason why it made me feel emotional is because the parents were lied to about their children getting an education; instead, they were being used as slaves. The book talks about many challenges and obstacles along his journey through Nepal. After Connor's volunteering time was over he went back to New York. While he was back home, his main focus was finding a way to help the trafficked children back in Nepal. Connor started an organization called Next Generation Nepal and reached his goal to bring all the kids back home. I do not want to give out the whole story, but those are some of the main points. The book gave me more understanding of the kids in Nepal. Before reading this book, I honestly had no idea Nepal existed. Life in Nepal is a lot different than in the U.S. The way the book was written was very informative; he was very specific about everything. After reading this book, it made me feel sad that there are not many people in this world who are brave enough to do something like Conor did.
★ ★ ★ ★ ★
pam chapman
I absolutely loved how the author opened the novel with his honest intentions and thoughts, which made me laugh and also made him very human. He wasn't soemone that had always been a humanitarian, that had done extensive research on the war going on in Nepal, or even had the first idea about what volunteering at an orphanage would be like. What follows is an incredibly touching and moving story - these children were abused and lost in the system (if you can even call what they have in Nepal a system), and hearing the stories about them learning to trust again is so heartwarming. It's also incredible how resilient these children are, going through so much and yet still opening up their arms to complete strangers, appreciating everything they have, always ready with a smile and taking care of each other in the hardest of times. This book really opened my eyes to the terrible situation that was happening during the time of the civil war (I'm the first to admit I wasn't that educated on the topic), but the writer does it with incredible ease without feeling like you're reading a history novel, and truly engages the reader with both himself and all the incredible little 'princes' that I have come to know and love through this novel.
★ ★ ★ ★ ★
linda clark
I absolutely loved this book. Conor Grennan is a very funny author, and I found myself laughing out loud at many of the adventures he was having in Nepal working with children. The best part for me was watching Conor's transformation from a very self-centered fun seeking person to someone who really cared so desperately about the children of Nepal. The language was very clean, which was quite refreshing as well.
★ ★ ★ ★ ☆
michael armstrong
This is about a man who was interested in getting a pat on the back by his friends for working with poor orphans. However, he realized that these children had more to them than "orphans". He found a family in them and was able to impact their lives in more ways than he imagined. It is a great book about how a country torn apart by war had separated families. He learned about human trafficking occurring in the lives of these children and felt compelled to do more for them all. It also is a story about how he found love and God through becoming passionate about the children of Nepal.
★ ★ ★ ★ ☆
abby l f
This book is a great testament to the will of the human spirit and the courage to confront adversity in a non-violent manner. There is plenty to love within the story, especially when considering that the children and people of Nepal, a country considered to be more agrarian and traditional than others, can be humble and happy with the simple things in life. Many of the characters enjoy pop culture phenomena such as Bollywood, but on the other hand, can be so content with a soccer ball made of burlap and newspaper.

Overall, the book is able to accomplish everything it sets out to, but for anyone looking for guns blazing and a great deal of violence, you will need to look elsewhere. The one character that is meant to be despised adds a bit of intensity to an otherwise straightforward day-to-day memoir about an American man's attempt to bring about change for the innocent people of Nepal. The particular villainous character is a child trafficker, and as an outside observer, you will want to pull for the good guys and see an ultimate downfall to the oppressors of the story.
★ ★ ★ ★ ☆
martynyukm
Starting with a token volunteer stint at an orphanage in Nepal, this easy read shares how the author was forever changed by his experience. Little Princes portrays the people of Nepal, particularly the children, with a tender, human face. Touched by the joy and strength of the children orphaned or separated from their families during Nepal's extended civil war, the author kept his promise to return. Focused on the incredibly challenging goal of reuniting of the "orphaned" children with their families, the captivating story emphasizes how one young volunteer can really make a difference.
★ ★ ★ ★ ★
sarah rose
I wasn't quite sure what to expect when I started this book, and was a little apprehensive because I haven't always liked the books recommended to me by people who think they know what I want to read (usually social-justice type things). I was afraid it was going to be preachy or just touch around the pressing issues without really delving into anything too deep, or paint such a two-dimensional picture that a reader wouldn't fully grasp the situation at hand.

I could not have been more pleasantly surprised. As I said to a friend, "I laughed, I cried, I was moved, and I would watch the movie if they made one." I think Conor does a fantastic job of explaining the mindset and struggles of a long term volunteer in a 3rd world country and how difficult that can be, but then also how much the experience can move you to totally alter the course of your life. The light he sheds on the child trafficking problem in Nepal is eye-opening and really should be discussed more.

I would recommend this book to anybody- not only because I think the issues it raises are very important, but also because it's a touching story throughout.
★ ★ ★ ★ ★
ian o gorman
Connor Grennan takes you on an adventure of a lifetime; you see him evolve as a person who has changed for the best. He is in his late twenties when he first goes to Nepal. His plan is to volunteer in an orphanage for a short period of time and then the rest of the year back pack around the world. He would go out to bars and use "the volunteering in an orphanage in Nepal" to pick up women. As the story develops, you can see how the children start to change his plans. Grennan goes into details about each child's life story from his perspective to emphasize the importance of their needs. Parents in Nepal give their children away thinking it will be beneficial for the child's future. In reality, they made their children victims of human trafficking. While discovering his purpose in life, Grennan meets the love of his life through email. Passionate about the children, Grennan starts a non-profit organization to help the children and families come together. He goes through extreme measures to help the children be reunited with their families. After all the adventures in Nepal, Connor finally understands the unconditional love of a father.
This is a numinous story that was well written. The emotions captured in Grennan's dialogues were inspirational. He also makes the book very informative on the situations going on in Nepal. Grennan makes the story easy to read and follow. He brings the story to life and motivates you to get involved with or outside your community.
★ ★ ★ ★ ★
debbie herron
When looking at the cover of the book, my first reaction was "Would I take interest into this book called Little Princes?" As I started to read, I realized my prediction was right, but as I continued reading, my attention was caught when Conor described the atmosphere and his surroundings in Nepal. This twenty-nine year old man named Conor decided to volunteer in a Third World orphanage so no one would give potential criticism after his fun year traveling the world. Volunteering in the Little Princes orphanage, Conor never realized how much of an impact these children would have on him. During his time volunteering, Conor had taken interest in the well- being of the children of Nepal.

This book made me realize that we are more fortunate than other countries. Where we have laws that protect us, they do not, and we take that for granted; where we have the choice of education, they also do not, and when we have the need for government assistance, it is available. With that being said ,this book was not only an eye opener, but also had an impact on my view of how I can contribute to those in need. I am now looking into volunteering in Thailand in a year or so, and while there, I want to make an impact on the children just as Conor did. Without reading this book, I would have never known how possible it is to volunteer in a third world country. Reading this book may change your goals and perspective in life as it did mine.
★ ★ ★ ★ ☆
alyss
Getting into this book, I did not expect much because most non-fiction books are boring. However, the textl was full of wonders that kept the reader wanting to know more about Conor's journey. I liked that the book was different from my usual reads. Conor was surprising because, throughout the book, he showed his change in character and grew as a person. He changed from a selfish person to a loving caring father figure to the children of Little Princes.
The novel had a lot of issues informing the reader BOUT Nepal, which included the civil war going on and child trafficking. However the book did not focus on those problems; instead, he focused in the children's lives. The book made me feel like I was part of this journey. Even though this book did not focus so much on child trafficking, it made me aware of this issue. Conor's book made me want to change my life because my thinking was similar to his and, while I was reading this, I thought he was a pretty selfish. It dawned to me that I had to make changes in my life. I could not start an organization like Conor, but I have wanted to volunteer and make a change in my community. Thanks to Little Princes, I am motivated to make a change.
I have a dream that one day we will all unite and make a change in the world for a better future to our kids. I would recommend this book for people who are looking for some motivation to make a change.
★ ★ ★ ★ ★
patricia gotta
This book is inspiring and also heartwarming to people who read this book. I was shocked on how Mr. Grennan had changed since being at Nepal. The man changed many peoples life's, especially the children's life's at the little princes home. This book gave me a better understanding on the situation at Nepal. Child trafficking is one of the major problems in Nepal. Also this book gives awareness that child trafficking is an issue and we should be aware of it. The book is written in a way that is easy to understand and also is very understandable. I found Conor very credible and also i found him brave and kind for going all the way to Nepal to try to change many Nepalese citizens' lives and future. What this book shows is courage and hope that there can be a better life for many other individuals. The people who helped were volunteers. They did not get paid for taking care of these kids. They did not get paid for risking their life's to find the children's parents. After reading this book it makes me feel that there is something better out there for kids that do not have anything. Many kids in Asia and places such as Africa do not have much to live on and there are volunteers that go to try to make the kids lives better. This book as inspired me to believe there can be a better world for everyone that is struggling to survive.
★ ★ ★ ★ ★
ojen
This is the most amazing book I have read in a while. I am usually not excited about reading, but this book brought the spark back. I was assigned to read this book in my English class and dreaded the thought of reading another dull account of life overseas. I was in for a pleasant surprise when I was introduced to Conor Grennan. I could immediately relate to his plight as a young man traveling the globe trying to find himself. While he didn't plan on saving the world or effecting any sort of change, he stumbled across a worthwhile cause in the children of Nepal.
I would recommend this book to everyone who can read. Now, I must be completely honest, his writing style is a bit boring, and at some points in the reading, I wanted to fall asleep, but he provides a plethora of information about not only his emotions but how he perceives the feelings of others. This is what made the book so interesting because I felt like I was reading a personal diary not the musings of a man who stumbled into greatness. He also won me over with the fact he was doing a selfless deed for these children who could give him nothing but love in return. I cried as he traversed the mountains in unbearable pain not only from his wounds, but from hunger and the unbearable thought of being kidnapped or worse by Maoist extremist. All in all, a must read.
★ ★ ★ ★ ★
joyalli
My friend and I recently read this book for an assignment in our English class. We have never liked the thought of being forced to read something if it wasn't our idea, but this book became an inspiration to both of us. We know the world has troubled areas, but Conor Grennan exposes issues that are still troubling Nepal to this very day. Grennan does a great job at presenting the story of Nepal in a way that is relatable, exciting, and inspiring! He is honest with his intentions of how he went on to start such a life changing organization, which is sure to surprise those who haven't read the book. This book will give you a better understanding of child trafficking as well as the civil war that once struck Nepal.
Recently there was a devastating earthquake in the region that the Little Princes reside in, and this book is a true testament to the struggles of life on a day to day basis for the country. Not only do we recommend the book, but we also want to mention that a portion of the proceeds from the book are used to support the efforts of Grennan's non-profit organization, Next Generation Nepal, to help these children.
★ ★ ★ ★ ★
stacy fredrickson
My overall reaction of the book was eye-opening, entertaining, and the transformation of an emerging adult into maturity. The book itself was hard to put down because it kept me interested and entertained. The author utilized humor, yet he presented a serious matter. The book describes moments of intense emotion, yet it moves the reader to get in touch with their feelings. The setting of the book is not one of ancient history, it's a conflict that is current. Conor played a big role in the community of Nepal, because he attempted to reunite broken families. I liked the way Conor went above and beyond to do everything in his power to reunite the children with their families. The author was able to meet many people and became the ambassador of goodwill. Conor also demonstrates compassion and dedication by starting the Next Generation Nepal Orphanage. Through this organization Conor was able to bring global awareness and insight in Nepal. Reading the book through my "pink colored glasses" made me feel like I wanted to live the adventures of Conor. The book itself was hard to put down. It was very humorous, credible, informative, and engaging. The book kept you entertained, laughing at times and feeling sad. Conor was very descriptive in his journey in Nepal. He showed many pictures of the children and the culture of Nepal. Overall I would really recommend this book because it was really inspiring and heartfelt to anyone who reads it.
★ ★ ★ ★ ★
fiona
I enjoyed reading Little Princes: One Man's Promise to Bring Home the Lost Children of Nepal by Conor Grennan. Written in first person, it tells the story of the author's volunteer work with children in the war-torn country of Nepal. His touching memoir informs about child trafficking during the Nepal civil war and the people who risked their lives to reunite families.

Well paced, I found I was so engrossed in the story I read the book through in two sittings. I recommend this book to all who are interested in traveling and current world events; also to all that care about children and their welfare.
★ ★ ★ ★ ★
dan mayland
I first picked up this book one year ago, when I randomly saw it sitting on a rack in a bookstore. Not thinking much about it, I turned the book over to read the back, just to get a general idea of what it was about. Thinking that it was quite an interesting story, I proceeded to purchase it. Three days later, I had finished it, ten times more thankful and a thousand times more inspired.

One year later today, I have just finished reading it for the second time. If there is one book that can continually amaze and enlighten me, this is it. I have never, EVER re-read a book in my entire life. But this one is different. You'd think that after reading it twice, it loses its magic the second time around. If anything, though, this book is even more magical this time than when I first read it.

Mr. Grennan, thank you for documenting your amazing work in Nepal. For a teenager like me who's often cynical about how she could ever make a difference in the world, you've inspired me more than ever. I know that God uses people in many different ways, and I absolutely cannot wait to see how He will continue to use my life.

The book does not directly tell me to go and serve the world. It doesn't need to. Seeing the smiles of Raju, Nuraj, Rohan, Amita....those photographs have already spoken for themselves, far louder than words ever would.
★ ★ ★ ★ ☆
sepky
Growing Inspiration

We, one of the groups part of Professor Wolf's English class, read Little Princes throughout the Fall 2013 semester. It was very interesting the way it evolved and it had a few surprises in the story that we wouldn't have expected such as a romance built over many miles apart between Connor and Liz, the touching stories about the children in the orphanage and their families, and other stories accounted for in the book.

We found it relatable the way Connor Grennan told his story. He used many examples we in the western world could find appropriately related to our life and experiences. It was an inspirational, hence the title of this review. Throughout our semester reading it we found ourselves challenged to do something, to stand up for the children, to advocate for them, to sympathize with Conor's heart for the children of Nepal. The way it was interestingly informative caused us to grasp an insight to Conor's spirited compassion and love for the children. It is very descriptive in explaining life in Nepal in a way that almost makes you travel in your mind to Nepal and the Little Princes Orphanage. It's almost as if you see and experience what Conor lived out in the book firsthand.
It also was inspirational for all of us in the group because we got to watch Conor's personal growth through his own life in Nepal. His spirit evolved over time. He was always changing, growing, and expanding in his heart, outlook, and relationship with people in Nepal and with the special children he formed friendships with in the orphanage.

The book shed light on a lot of different things we as a group were not immediately aware of. It explained child trafficking in a way that infuriated us because of how bad the children were treated. None of us were experienced with this and it made us want to dig in and get hands on with the children. It shed light on Nepal's manipulative community, and on specific topics such as their civil war, how the children were raised, how the children did not have a favorable childhood, and the 3rd world country's economic status.

The malnutrition was rampant. The families barely had enough to eat. The children were treated badly. But despite all this, the children stayed strong, loving, and innocent. They persevered through persecution, made best of their desperate situations, poor life, and horrible treatment. They remained optimistic. Although the government didn't help out with the children's lives, even to the point of turning their heads and letting them starve to death, the children drew on their strength of character and hopes for a better life. This revelation of how poorly the people in Nepal are treated has us in this group appreciate America's Bill of Rights that other countries don't have the benefit of. It's too bad not all countries have these rights of being treated as human beings.

So, overall, the book by Conor Grennan is interesting, informative, evolving, and grabs our attention from the beginning. It gives knowledge about what most in this affluent country don't know or aren't aware of prior to reading the book.
★ ★ ★ ★ ☆
karenwellman
The Little Princes is an inspiring and motivating book. It is a prime example of what humanitarianism is all about. It shows you a way of learning through culture, volunteering, religion, and working together as a community. It was very informative about Nepals culture and the problem of child trafficking. In this book, Grennan writes about how children are trafficked.The book is about his experience in Nepal and different places around the world. While reading this book, you can experience Nepal through Grennan's humorous and descritive writing. He makes you feel as if you were their with him and the children. It gives you a good feeling on how bad the struggle really is for the children growing up in Nepal and the efforts that are being done to turn that around. Grennan is a part of a new movement in Nepal which he created named Generation in Nepal. He takes you on his journey from when he first meets the children through all his efforts to help them.You can read about the different religions that Conor comes in contact with during his journey. You can learn about the city and different villages in Nepal. This story is yet very sad, especially being a true story, and also it is sad how all the chidrens parents were tricked into thinking that their child would get a better education if taken away from them to be sent to a better place.Just by reading this story, it makes someone think how grateful and happy they should be to live in the U.S.A.
★ ★ ★ ★ ★
jen canary
This book is wondrous on two levels. The writing is just amazing: funny, touching, descriptive, poignant. The humor and pathos are both sparkling and deeply moving. But what is most inspiring is how this author has given of himself. There are always people who have a built-in appetite for adventure and the hardscrabble challenges of service volunteerism. But Conor's sacrifices for the kids of Nepal goes far beyond human goodness. This is a mission, a godly gift to humankind . . . and his story is five-stars in every way.
★ ★ ★ ★ ★
andrea hausler
I couldn't put this book down. Was utterly captivated by the children, the mission, the country described so beautifully by Mr. Grennan. His compassion and courage (as well as the children's) has inspired me to try to do more humanitarian work. Loved the author's tone and humor throughout the book. Would recommend it to everyone!
★ ★ ★ ★ ★
terri kruse
In the first couple chapters of the book it seems like he is a jerk for using the kids for attention. But as you read further along in the chapters Connor starts to really care for the children and grow attached to them. It was impressing because who would have thought that he would end up falling in love with these kids. One word to describe this book would be "Compelling." In reading the book you start to grow feelings and fall in love with these kids the same as Connor did. If I had not read the book I would have never known how much the kids of Nepal had to suffer, from trafficking and being seperated from their families. The fact that they did not have a good place to sleep or comfortable clothes broke our hearts. The book was very understandable and easy to go along with because he had humor and a great personality. He was very brave because I would not imagine myself going to another country not knowing their language, or eating food I have never tasted before.After reading the book I have knowledge of the kids of Nepal and the daily suffering they go through and also about the organizations trying to help reunite them with their families. I shared this book with a friend outside of class. I really enjoyed the book,and it touched my heart to read about a person coming from a different world helping people from another country whom he knows nothing about, and risking his life to try reuniting trafficked kids with their families.
★ ★ ★ ★ ★
christie brown
i really liked this book because it showed us how the people of Nepal lived. My first reaction to this book was really touching. I thought what Connor did for these kids was extraordinary, how he took time out of his life to help theses kids. I went through a lot of emotions while reading this book. The way he described the details about his experiences was mesmerizing, and the author really has a talent to draw the reader into his life. If there was one word to describe this book it would be "Amazing," but if had to use another word it would definitely be "Touching" because this book touches that special part of the soul. This book definitely gave me more insight into Nepal's civil war, the children of Nepal, child trafficking, and community engagement. First, I had no idea about the civil war that was tearing apart the country of Nepal, for since I am late in the world's news race this book gave me more than just a CNN report. Second, I totally loved the insight of the children the author painted a beautiful picture of how sweet, lovable, and humble those kids are. Next, I totally had no idea how serious the child trafficking problem was. The author not only addressed the trafficking problem, but gave the reasons why from personal accounts of family members of the the children trafficked. Finally, this book inspired me that it is very possible to step out of myself and be involved in community engagement no matter how busy life gets. I think this book this written in such a way that it draws the reader into the day to day experiences of life in Nepal. Also,I found this book really easy to read, and very easy and fun to follow. In conclusion I would definitely give a must read on this review...
★ ★ ★ ★ ☆
ridgely
Little Princes is a great book in my opinion because I like how Conner changes from being selfish into a caring and responsible guy. He went from being a player to falling in love with a woman named Liz. When he went back home he realized he genuinely cared about the orphan children. I also like how he never gave up on the children. He continued trying to find the children's parents because he loved the children and wanted them to have something in their life not just be alone in life. I also like that book was easy and fun to read. I enjoyed reading because Conner was always active throughout the book. Some people may think that Conner only wrote the book to give himself credit for what he did but I don't think it was that way at all. I think that Conner writing this book was a great idea on his part because it shows us what goes on in our world and that there isn't only good and that innocent people suffer and need our help and that there is something that we can do to help. It was a great book to read and I would recommend it to anyone to read it.
I was wondering throughout the book that if Conner ever wanted to take any of the children who were actually orphans home and if so who would it be?
★ ★ ★ ★ ☆
pinar mavi
After reading Little Princes, it made me realize a lot about the children being trafficked in Nepal. It is something that I thought did not happen anywhere, but after reading Little Princes, it made me realize all the horrific things that go on in other countries of the world. When I finished reading this book, it made me think about the charities and organizations that are made to help those who are in need such as, the children in Nepal as Conor describes in the book. Conor did this himself by going out to the community to ask for donations to help the children in Nepal. If I were to describe this this book in one word it would be "Inspirational." The reason why I would describe this book this way is because it showed how one selfish man changed his life around to help children who had been taken away from their families. Not to mention the fact that Conor was only 29 years old and for all he accomplished was quite a lot for his age. He also leaves the readers to follow along by explaining his situation in a humorous way, yet engaging the readers by informing them about the situation of the Nepalese children and how they are in need of help because of their harsh environment the children live in.
This book was not only emotional but it was also very exciting. The author was very expressive, used lots of details, and made the book worth reading.
★ ★ ★ ★ ☆
hannah dillon
In Little Princes, readers are taken to Nepal and the town of Godavari, a place where Conor Grennan has decided to live for three months while completing volunteer work. Aside from knowing that Nepal is engaged in civil war, Conor arrives largely ignorant. He knows nothing of the language or how people live. He doesn't know about the food or how houses are constructed or even how restroom facilities differ from others he's used.

As a volunteer at Little Princes Children's Home, Conor is to live with and help educate 18 young children who have been separated from their parents. Readers learn a great deal about Nepal and the impact the civil war has had on the nation's children. Parents, fretful that Maoists would steal their children for fighting purposes, pay to have their children taken to safe haven. Unfortunately, most children are placed in anything but safe haven. If not dropped off in a random countryside, powerful child traffickers may sell children to the highest bidder. Some end up in the sex trade and others as domestic slaves.

This topic inevitably touches heartstrings and makes a reader examine their own life and ask, "What good deed have I done?" Not all of us can establish a nonprofit organization devoted to rescuing children in a foreign country but there are other ways to assist those who are suffering. Volunteer if you have time, commit financially if you have the means, write letters to politicians and those with political clout if all else is out of the question.

This book will provide you with:
1)An understanding of child trafficking--I was fairly unaware of the problem of child abductions in Nepal.

2)The opportunity to experience a bit of Nepal - I have never been to Nepal and I enjoy learning about other cultures. It was interesting to hear about the customs employed, such as using the English equivalent of "brother" or "sister" to greet another.

3)An opportunity to be inspired to help others -- Grennan's lack of experience - with children and volunteering - is part of what makes his story special and shows that each person can do something beneficial to aid humanity.

4)A reminder that the world is not all sunshine -- It is critical for us to remain aware of that which may not directly impact us.

5)An opportunity to laugh - Grennan is accomplished at interspersing humorous anecdotes within the larger story presented.

With the above noted, I admit that I found myself initially exasperated with the author. The early chapters of the book chronicle the surprises the author encountered - how people used restrooms, ate, conversed, and lived in general - when he arrived. I was genuinely taken aback that he was surprised by all of these things. Grennan is obviously a smart guy but he decided to commit himself to three months in Nepal and he didn't bother to pick up a travel guide or even do an internet search on the country to figure out he would be eating rice and lentils for three months and using facilities far below what he was accustomed to using? I acknowledge that the somewhat exhaustive chapters covering Grennan's introduction to Nepal, and the many surprises he encountered, were likely included to emphasize that Grennan knew nothing of Nepal or volunteer work and yet managed to accomplish many things.

What kept me reading Little Princes, past the initial chapters, is the fact that Grennan is a smart, capable writer who takes advantage of well-placed humor. What's more, the story and overall message are good. Grennan commits himself and accomplishes a lot of good for others and that is something we all can do.
★ ★ ★ ★ ★
wendy ladue
My tears have subsided so here goes the review. A can't-put-down book which will make you believe in the goodness of humanity (at the same time you are reading about the horrors of child trafficking). This is the story of one man who fell in love with a group of children in Nepal and took the time and resources to help them. I appreciated the author's self-doubt, cheered at his blossoming romance, and celebrated his meetings with parents of the children. I will continue to recommend this book, as it is a story which needs to be told.
★ ★ ★ ★ ★
grace cleofas
Conor Grennan's book, LITTLE PRINCES is a rare find. Many Nepalese children have become lost due to war, poverty and the inhumane intentions and actions of others for personal gain. This book has many parallel journeys and the book shows the intersections of these to the delight of the reader. This account broadens Conor's perspectives and ours as he moves from wanting an around the world experience to founding NGN -Next Generation Nepal. Along the way we meet delightful souls helping others in concrete ways. Farid, Anna, Liz and others are memorable. Conor is unassuming enough to allow others to build and use NGN as a means of bettering Nepalese children's lives. If you want to find hope- read this book. If you want to help Nepalese children-read this book. Don't let the opportunity pass you by. Buying LITTLE PRINCES contributes to the work of NGN. You can check them out at [...]. By all means or any....read this book.
★ ★ ★ ★ ★
wunderkind pr
This book, Little Princes by Conor Grennan, is about an adventurous journey taken by the author himself. The book is about Grennan wanting a change, an "adventure" in life, so he decides to go and volunteer at an orphanage in Nepal. At the orphanage in Nepal, Grennan starts to discover some harsh realities. Grennan realizes the orphans are not actually orphans and he is dealing with human trafficking. Grennan tells in detail how he deals with all the issues he comes across in his long journey. This book was very informative about the many issues he came across; I felt I learned a lot from this book. From Nepal's Civil War to community engagements, Grennan expressed his thoughts in depth about every situation. Grennan is a very serious person when he needed to be, but when he wrote about moments with the kids, those were my favorite parts. Grennan is a very humorous person and the love he has for the kids is heartwarming. After reading this book, I was very inspired ,and it makes me want to try and make a change in other people's lives. I loved this book so much I tell my friends about it all the time, especially those who plan to travel: this will give you a great perspective of different parts of the world such as culture, food, and etc. I definitely recommend this book to everyone; it was a wild adventure for Grennan but definitely seemed worthwhile in the end.
★ ★ ★ ★ ★
tricia carey
Overall, Little Princes was a GREAT BOOK! I really enjoyed reading it. The author Conor Grennan gives great description and details about what's going on. He writes as if you were there with him in Nepal. The title of the book did throw me off because it is called Little Princes. I feel that this book gave me more of a complete understanding of how it really is in Nepal. Reading this book educated me about their third world child trafficking. This book did include a lot of community engagment with the kids, the helpers, and the traffickers. This book was also easy to follow because the vocabulary used was understandable. I have shared this book with my friends in school, and they are interested in reading this book. Overall, great book--I would highly recommend Little Princes.
★ ★ ★ ★ ☆
zack hansen
Interested in reading about one man's emotional journey? Then, this is the book for you. Before reading this book, I had no idea the magnitude of how bad the child trafficking problem was in Nepal. Conor Grennan soon realized that this issue would be his sole purpose for organizing his non-profit organization, NGN. Within the first few pages, you're immediately drawn into this story. Initially, Conor had selfish reasons for wanting to volunteer in Nepal. Grennan wanted to impress the ladies and build his image as an unselfish citizen. He quickly realized that this journey was more than what he signed up for. It was a complete culture shock. This book was written in first person, and with the conversations he had with his colleagues and children he met along the way, it kept you engaged and wanting more. We all get stuck in our own little bubble and do not realize the issues in the world around us. His details and descriptions made you feel, as a reader, you were experiencing this journey with him. This book made you angry, laugh, cry, and inspired you to want to do more. It made you want to help him help the suffering children. You almost felt instantly bonded with all the characters in this book. You witness his journey from being a selfish, single man to a compassionate and caring married man. This book is filled with action, adventure, drama, and full of emotion. This is a definite must read. I would highly recommend for a book club discussion.
★ ★ ★ ★ ★
matvey zhdanovich
I enjoyed this book immensely! The children in this story were so lovable, charming and full of fun, even though they had endured so many hardships.
This true story of Conor, a young man volunteering at an orphanage in Nepal for a bit of adventure, turns out to be a spellbinding tale of courage and determination as he seeks to reunite these "orphans" with their families.
Truly an inspiration for anyone wondering if their efforts to make a difference might payoff!!
★ ★ ★ ★ ★
malavika
I have had the great privilege of reading this book by Mr. Grennan. It has taught me a whole lot: starting with the fact that I have never heard of the country of Nepal before reading this book. I know there are societies out there that are less fortunate, but this book gives a first-hand experience and information of such countries that suffer from poverty. Also, the fact that there are people like Mr. Grennan who are willing to put his life on the line for children he had not known for a long time is very inspiring and shows motivation to never give up. The book is a great read for people looking for inspiration and looking to read a great, happy story.

The only critique I have for Mr. Grennan is the introduction and the way the book starts off. At first, I did not exactly know what I was reading. It takes a while to actually get into the book. Also, the pictures that Mr. Grennan presents in the middle of the book, somewhat foresees the outcome of some events, such as the visit of Liz. The pictures should be at the end of the book where everything is settled and the book is finished.

Well-written Mr. Grennan, well done, and I know you will be see this review
★ ★ ★ ★ ★
michael huber
Do not judge this book by the cover. It is an eye opening experience to another culture. While some part a are very funny there are many parts tingged with tragity. It starts with Connor who only thinks about himself, but you see him grow through out the entire book. He goes from selfish to self less. This is a very inspiring book that makes you want to help out. Its a very difficult book to put down because of how engaging it is. This book gives the reader a through understanding of a world many are unaware of. The war in nrepal, child trafficking, and extreme poverty. Connor makes his book easier to read by including humor and tragedy altogether. His remarkable expedition is incredibly moving and it was honestly hard to put down. This book will make the readers want to contribute to the horrible affairs happening in this 3rd world country and you can begin doing so by simply purchasing this book 25% of the proceeds for this book are donated to. When you share this book with others you really see how blessed you are in America and how much we take for granted. Overall it discussed how people from different places of the world come together to help traffic children have a better life style by providing food, shelter, and education. Bringing the children back to there families is a big part of this book and provoke a lot of emotions.
★ ★ ★ ★ ★
mary kate
In search of adventure twenty-nine-year-old Conor Grennan traded his day job for a year-long trip around the globe. The story starts as an experience that begins with a three-month stint volunteering at the Little Princes Children's Home, an orphanage in Nepal on the brink of war.

Conor was initially reluctant to volunteer unsure whether he had the proper skills, or enough passion to be concerned with a developing country in the middle of a civil war. But he was soon overcome by the herd of rambunctious resilient children who would challenge and reward him in a way that he had never thought. When Conor learned the unthinkable truth about their situation, he was surprised that the children were not orphans at all. Child traffickers were promising families in remote villages that they would protect their children from the civil war - for a huge fee - by taking them to safety and caring for them. They would then abandon the children far from home while in the middle ofchaos of Nepal's capital, Kathmandu.

So, what began as a footloose adventure for Conor becomes a commitment to reunite the children he had grown to love with their families but this would be no small task. He would risk his life on a journey through the legendary mountains of Nepal,and facing the dangers of a bloody civil war and a painful injury. Conor was hoping to return to Kathmandu to meet the women who would eventually become his wife and share his life's work.

Little Princes is a true story of families and children, and of what one person can do and is capable of when faced with seemingly rigorous odds. At times the story is tragic, joyful, and hilarious but it is a touching story. Little Princes is a testament to the power of faith and the ability of love to carry us beyond our wildest expectations.
★ ★ ★ ★ ★
susan e
" One Man's Promise to Bring Home the Lost Children of Nepal" is the message boldly stated on the cover of this otherwise remarkably understated book. The title carries no fancy lettering, not even warranting a capital letter on the copy I hold. The front cover shows only a small child sitting neatly in a pose for the camera, slightly off center, in front of a rather shabby looking turquoise door. The back cover holds no answers for a curious customer perusing it in a shop with interest, it only has a short excerpt from the book which merely serves to cause more confusion about what exactly the book details.
Grennan was a young man when he decided to go traveling for a year in 2004, starting with three months of volunteering at an orphanage in the Kathmandu region of Nepal. At the time Nepal was eight years into a ten year civil war between government forces and the Maoist fighters who wished to overthrow the Nepalese monarchy. It was a dangerous time with many "bandha's" (Maoist imposed strikes which shut down everything from schools to airports) disrupting the smooth running of the country. Grennan recalls the very real threat of food and fuel shortages during these strikes, which could last for days at a time. The day he found out the truth about the children's situations was shocking for everyone in the orphanage. It emerged that child traffickers had travelled to various mountain villages and taken money from families in return for taking their children to safety from the Maoist's. The Maoist fighters had been known to use child soldiers 'recruited' from remote villages. However, instead of protecting them, the traffickers abandoned the children in Kathmandu where they were taken in by the Little Princes orphanage. Grennan went on to track down family members of the children with a view to reuniting them. Along with providing better education and opportunities for the children, reuniting separated families is a main aim of the organisation which Grennan set up.
This story is touching and I defy anyone to resist shedding a few tears as they learn of some of what the children and families have suffered and how one American brought hope back to many of them. It is a truly remarkable tale, which can be helped by purchasing the book as proceeds from it's sale go towards education, food and clothing provided by Next Generation Nepal.
★ ★ ★ ★ ★
heather bokon
I really enjoyed reading Little Prices, a book which is based on a true story. What I liked a lot was observing how a person born and raised in a western culture gets slowly more and more involved in Nepalese life with all its different and exotic aspects. When you read this book, you have an impression that you are listening to a friend, who is telling you this story, because Conor Grennan's language is very approachable. Although I have never been to Nepal, this book helped me to understand a little bit more about the culture, climate and people's approach to life.

One thing that is missing in this book is a map of Conor's journey through Nepal, which he undertakes when looking for the children's parents. In my opinion, this would be a nice addition to the book.

In conclusion, Little Princes was one of the best novels I read last year.
★ ★ ★ ★ ★
rishi
It is hard to sum up this book. It is about living life to the fullest; taking calculated risks; being drawn into places we never expected; maturing into adulthood; a romance; guy friends; the terrible pains when parents lose a child; the horrible side of humanity; the redemption of humanity; and being pulled to God. Oh, and of course, it is mostly about the funny, sad, starving, happy, joking, lonely, sweet, beautiful, and resilient children of Nepal.

I loved it!
★ ★ ★ ★ ★
marti
What a wonderful experience to share with us. It's hard to put down exactly what I want to say about this book. I found it incredible that he took this vacation/extended leave, and added the volunteering to it so he wouldn't look self-centered (I hope I worded that right) and told us that. Then, that it made such an impression on him that he returned, and continues to help is so inspiring. Learning about the children was sweet, sad, and yet hopeful that they will be reunited with their families.
DEFINITELY worth the time to read.
★ ★ ★ ★ ☆
samta menghrajani
This book is very interesting for people who are concerned about the children of Nepal. Little Princes was a book I had to read for a college class and generally I do not like having to read books I do not pick out for myself. The topic of the book seemed uninteresting to me as well; why should I be concerned about children in Nepal? That is millions of miles away from me. However, once I started to force myself to read the literature, I found myself engrossed in the story. At random parts of the day, I would start to think about the reading I had to do and what would happen next. Would they find their parents? What would happen if they did? Is Conor going to continue his quest and see it all the way through? Will ill fortune come upon them? Soon this book that I had earlier thought was going to be arduous suddenly became absorbing and fascinating. The writing style was very easy to read and interesting. It is almost as if you are right there with Conor helping the Nepali children. While humorous at times, Conor gives an insight in to the very serious problem that Nepal is still facing today. This book gave me my first look in to Nepal's child trafficking problem and the enormous turmoil and strife that has fallen upon the Nepali people. Although this book did not completely open my eyes to the topic, I now know of the general problem in Nepal. I plan on re-reading it on my own time and recommend it to anyone looking for a book to read that is out of the norm.
★ ★ ★ ★ ★
stella faris
After reading Little Princes, I can truly say I have learned a lot about
the trafficking of children in Nepal. This book was very heart warming and
life changing. He was out seeking an adventure for fun and to be able
to come back to bars and get women. Instead, he was learning about the
children and interacting with them: he wanted to be able to help them and
change their lives for the best. He learned how these kids were all victims
of trafficking, and he wanted to help them. After he finished his
volunteering, he decided to go back to help the kids find their families
and bring them back together. It was so brave how parents could sacrifice
things for them to have a better life. They wanted the best for their
children and never knew what was really happening. The book overall was
very good and very informative and set aside the judgments. The book was a
real education on human suffering and resilience, especially when it comes
to children. I have discussed this book with many friends, and they are so
excited to start reading it and discuss their thoughts about it with me.
★ ★ ★ ★ ★
betsyd
I loved this book! The author's style of writing is engaging, funny, transparent and compelling. I was captivated immediately and unable to put the book down. Thank you,​ Conor for your work and for sharing with the world.
★ ★ ★ ★ ★
cecilie bonderup
The book started out a little corny, but the more I read it, the more I liked it. I really enjoyed learning about Conor and his journey throughout the book. I believe the story is well written and flows nicely. Learning about the Nepali culture really made me appreciate the amenities I have. This book really opened up my mind and made me more aware and appreciative of what I have here living in America. It's nice to have clean running drinking water, real toilets, and more access to food and supplies that I need. It's nice to have a car I can just get in and drive and not have to go through what Conor had to by riding on mini bus and motorcycles around the country. My one word for this book would be touching, touching because reading this book really allowed me to get to know Conor and the orphans and everyone else; and it made me really feel the need to help and want to help the children in Nepal to find their parents and live happily like many American children. I feel the book gave me a much broader view of issues going on with child trafficking and poverty living in other countries. I would suggest this book to everyone I know. It is a very touching and well written story that I feel everyone should sit down and read. It will help the readers open up their mind and be inspired of what's happening in the other side of the world. Whoever reads this book will want to make a change in their life and help those in need.
★ ★ ★ ★ ☆
manolia
From a college student's perspective, I figured it would be another assignment we had to do, another boring book, we had to read. Once I started reading it, I found it very intriguing that he grew as a person on his journey. I felt attached to my book reading this and feeling all the problems and struggles he goes through physically and mentally. This book made me realize the issues in Nepal and how much I never knew what type of world we live in. I found out that my own country has sex trafficking, forcing young girls into prostitution and Nepal has child trafficking, which I never knew was a real thing in life. While reading this, I found it easy to follow because I know what's happening in our own country. I got enjoyment out of Conor's story through humor and his adventurous experiences. One word to describe this book is heart-warming because of the struggles that Conor goes through and because the book ends on a happy note.
★ ★ ★ ★ ★
erica rivaflowz
You will never throw away anything again without wondering how much it might mean to children halfway around the world who have nothing and yet are resilient enough to make toys out of the world's detritus. Grennan is refreshingly honest and hysterically funny about how one naive, slightly bumptious young man set out to impress girls and wound up saving his small portion of the world i Nepal. The best part is how much respect he has for the kids and people he works with. This nook was chosen for Connecticut's One Book, One Region reading program; I'm looking forward to hearing Grennan speak locally.
★ ★ ★ ☆ ☆
jean pierre
While Little Princes is an inspirational tale that tugs the reader's hearts I was a little disappointed in the novel. I wished the author would have written or explored more into what the children were feeling and their opinions on the situation that was happening. Overall the story was well written and the readers get to see Conor Grennan grow as a person. I really enjoyed how Conor started the book and how the readers were able to see a huge dramatic change in Conor. However, I was surprised that we wanted to create his own organization versus helping the many that had already been established. I would have liked Conor to go more in depth with the childrens past, also I would have loved more pictures only because I would have felt more connected as a reader. While some of his actions could be considered rather reckless and even though his intentions were obvious they can still be admirable. However I wish he would have touched more on how the lives of the children mentioned were affected. I also would have liked to read what actually happened to Golkka and I believe that Conor's organization should focus on stopping child traffickers and not solely on writing the children and their families. I feel unless you stop Golkka it doesn't matter how many kids you reunite with their families because he can always grab them again. Overall, it was a great book. I was very inspiring and a good journey.
★ ★ ★ ★ ★
walt walkowski
I'd never heard of Conor Grennan nor this book before I pulled the audio version off a library shelf, hoping it might be a good listen for a long-distance car trip. What a discovery! Grennan's story is by turns heartrending, heartwarming, and heartstopping, and his reading feels less like "reading" than like a perfomance at The Moth that was allowed to go on past its time limit by popular demand.
★ ★ ★ ★ ★
kahkansas
Little Princes by Conor Grennan had me hooked from the beginning. It was an easy to read novel with a touch of humor at times and then it would tug on your heart strings. The prologue starts out with a very dramatic and intense part of his journey, which leaves you wanting more and wondering how that happened and what happens next? He does a fantastic job of painting a picture of what Nepal's culture is like and how they are affected by poverty. The bond he forms with the orphans is very touching. He goes from a young man who is trying to impress women at a bar by helping orphans, to a man who has had such a great impact on the lives of these children and their families. I also like the love story in this novel. When you read about the lives of the children, in the back of your mind you were wondering what happens next in Conor's love life. Conor Grennan embarks on a life changing journey which he shares with the world in this novel. He teaches us about himself, what he learns along the way, and also about the reality of a third world country. This novel really made me think about how lucky we Americans are to have things we take for granted, such as indoor plumbing, a bed, and being able to seek medical attention. I would recommend this book to anyone who enjoys a true story about adventure and a love story.
★ ★ ★ ★ ★
anshuman shukla
I had the honor to see Connor speak at a publisher lunch at the FYE Conference in February. I had no idea who he was but was intrigued from the get-go because of the short introduction about him. I myself volunteered for a few months in an orphanage and love to travel, so I felt like I would be able to relate to him. In person, I was blown away by his humor, sincerity, and synopsis of his book. I fell in love as soon as I read the book, and my husband could not put it down either even though he barely ever reads. Connor's personality spills out on the page, and you feel as if you know the "little princes" and the seven children through his descriptions and interactions with them in the book. I cannot quite imagine myself going to such lengths as to what he did to save the children, but I feel like I could when I see that he is a normal person that struggled initially with the different culture and working at an orphanage. He doesn't pretend to know everything or be perfect, and that is the beauty of the story. I really hope to visit Nepal one day and see Next Generation Nepal in person. Thank you Connor for your amazing heart and for allowing us to journey with you!
★ ★ ★ ★ ★
jane emmerth
This book is so vivid in describing the struggle and challenge for both the children and those trying to rescue them. It also reminds us that there are people living with so much less in places all but forgotten.
★ ★ ★ ★ ★
timothy rodgers
We are supposed to help the person in front of us. Love them like we wish we could love everyone in the world. Conor is a man who did just that when he encountered children who had been trafficked while traveling the world for 'fun'. His fun adventure turned into a life changing adventure for more than just himself when he decided to help change the world for those that could not do it for themselves. Inspiring, humorous, and convicting.
★ ★ ★ ★ ☆
jon allen
I ordered this book for several reasons:
1. Nepal is a part of the world of which I am woefully ignorant.
2. The use and abuse of children is a problem about which I know too much
3. I am a sucker for the underdog

After reading it, I can say that I learned a lot about Nepal and child trafficking, my spirit was recharged despite expanded awareness of the reality of life, and my guy won. Conor Grennan's life is in flux so to find some adventure in a way that does not appear to be entirely self-serving, he volunteers for 3 months at children's home in Kathmandu. What he learns about the children (all who were victims of a lucrative trafficking scheme) and himself reshapes his perspective on life. After completing his world trip, he returned to the Little Prince's home with the goal of reconnecting the families. In spite of the bureaucratic, political, cultural, physical, climatic and emotional barriers, he succeeds. This is a well told story about the sacrifices parents make to provide a better life for their children, the strong bond between a child and his parent and the truth that making the world peaceful is the responsibility of every individual. Informative, honest and critical in a way that seeks to nurture rather than destroy, "Little Princes" challenges the reader to examine their own values, set aside judgment and take some action to become and advocate for the vulnerable people that cross their paths.
★ ★ ★ ★ ☆
masood malek
Having lived in Asia (not Nepal) and know about recent happenings (not about Nepal and their children) I got curious to find out more about this through Conor Grennan's eyes. An easy read that brought out many feelings. From good to bad. Encourage you to read this.
★ ★ ★ ★ ★
haley
Absolutely spectacular. It's an action packed, breath holding adventure of the heart and soul as 29 year old Conor Grennan negotiates steep mountain trails, civil war and bureaucracy in a foreign country, while founding a non-profit and falling in love with an equally committed and passionate woman. Humility, insights into culture and the difference one person can make abound. Grennan is able to poke fun at himself while his inner drive to see and act clearly shines forth. I loved this book. He has the intelligence and courage to ask an obvious, yet often not asked question: who are these kids and are they really orphans? It's a book I've been waiting for a long time: he actually takes the difficult steps to find the birthparents and create a workable solution to child trafficking and international adoption. Read more at [...]
★ ★ ★ ★ ★
kate croegaert
Conor Grennan's book was very intriguing. I thought it was very inspiring. This book was very easy in the sense that Conor made the book look and feel lively. I felt that Conor was humorous in the way he told stories, and that made the book engaging. The book was easy to follow and felt as if he was talking to me rather than just reading a regular book. On the issues that are facing Nepal, Conor was able to communicate them very informatively and made me second think the privilege I have of living in America. I recommended this book to my mother who is an avid reader, and she thoroughly enjoyed the book.
★ ★ ★ ★ ★
lora schilder
Not only is the story heart-warming and thrilling, the writing is engaging and the story is well constructed. I highly recommend to anyone interested in learning a bit more about Nepal, hearing a story of growth, or wants to be swept up in one man's adventure.
★ ★ ★ ★ ★
stacy schotten
Wonderful reading..I was part of the fear, the joy, and the awfull conditions these children and volunteers went through....Well written and a must read. Conor started off as one and it snowballed into a wonderfull team that cared about these children and went beyond what was expected of them to make a wrong, right. Thank you for sharing Conor
★ ★ ★ ★ ★
aathavan
I have read a great deal over 50 years, and I found this book a standout. It represents a passion many people look for their entire life, a humor that endures in the midst of potential tragedy, and a window on a world that many people do not know or understand. It is ripe with hope, endurance, and a charming glee evoked by the voices of the trafficked children of Nepal during the Maoist revolution. The audiobook bursts with personality-----of the children, the author, and Nepal. The joyous relationship between the caregivers and the children keeps a giggle only around the corner from struggle and deprivation. You can watch the author grow from a young man to a grown and committed man who is giving a part of himself to a world which does not resemble his own. I was very sad to see this book end. My next read has much with which to compete.
★ ★ ★ ★ ★
kristina hopkins
Wonderful book in every way. I went to the author's website and was sad to see that some of the main administrators such as Farid, Jacky and Viva are no longer involved. I wonder "why" and what became of them. I am also curious to know how often Conor returns for visits to visit his proteges. There is a saying in Jewish tradition: He who saves one life, it is as if he has saved an entire world. Conor's journey is most inspiring!
★ ★ ★ ★ ★
kathelijn
This book is a terrific read. What a compelling and compassionate story. It is so well written and Conor's self deprecating humor is very funny, yes funny! He shares with us his mistakes as well as his successes which makes him someone the reader can relate to. The stories of the children are so sweet that you really feel like you know them. You learn about Nepal, politics, child trafficking, the amazing ability of children to survive and there is even a bit of a love story here too! I highly recommend this to everyone!
★ ★ ★ ★ ☆
joya
If this book had been fiction, I would have thought it somewhat contrived, sappy and unbelievable. As a memoir it is poignant, sweet, and inspiring. The story of this young man, on a round the world adventure who starts off in an orphanage in Nepal (in order to make himself sound noble and good to his family and friends) who finds himself making a difference in the lives of these lost children, almost in spite of himself, is enough to warm the heart of even the toughest cynic. It makes you think about what you can do to make a difference in someone's life, how each of us has the capacity to touch someone and change the course of another person's life. This book will make you think about yourself, your life, and your choices.
★ ★ ★ ★ ★
sandra ashley
This memoir is the story of one man's journey into Nepal and making a difference. Conor Grenan is not a man of wealth, but a regular guy affected by the trafficking of children in this country. From a stint of volunteering, to creating a nonprofit organization to helping children find their parents, this is one remarkable and emotional story. It just shows you that one person can make a difference in this world!
★ ★ ★ ★ ★
jill williams
Wow. This book is incredibly well written, researched, and presented. From the first few pages I was captivated with the adventure and the author's light-hearted take on himself. He comically describes his desire to prove to his friends that his "around-the-world" trip wasn't totally selfish by volunteering at the orphanage for the start of his trip. Of course this orphanage changed his life and hundreds of childrens lives to come. I couldn't put the book down. It is heart breaking to realize these are REAL CHILDREN in Nepal TODAY. The pictures in the book also speak a thousand words. It is extremely refreshing to have an author that is telling his story and continues to poke fun at himself, share his fears and inadequacies, and he really writes this book about the children of Nepal. He is their hero but the book is not about his heroism, it's about the children. He paints an incredible vivid picture of these children's lives, that really does move one to want to take action, even by spreading awareness of this book.

Must read. Case closed.
★ ★ ★ ★ ★
kbeazer
This endearing and heartfelt account of the tragic realities for the children of Nepal during the war between the monarchy and the Maoists was on point. Connor captured the indifference and injustice of it all in the pages of this well written piece
★ ★ ★ ★ ★
tess
This is a true story of a young man who fell in love with the people of Nepal. He makes your heart hurt for the children who are in the orphanages there. The culture of the land is readily seen from his descriptive passages. It is a beautiful country as far as the landscape and the heart of the poor in the land. It shows you the hardships endured under the Maoist regime. A book well worth your time.
★ ★ ★ ★ ★
cathy kingren decker
An unlikely hero strives against great odds to achieve a very worthwhile goal. Winning formula taken to delightful heights. A real life drama woven with humor and surprises and threaded with characters that make you wish you were there to help!
★ ★ ★ ★ ☆
selene cuevas
The book "Little Princes" by Conor Grennan is a great read! I loved how the author had the courage to share his adventures, as well as his struggles, with his audience. When Conor risked his life going to the rural parts of Nepal to find families of the children, you gain a certain respect for him and his tenacity.
Over all the book is written very well. You can definitely tell that Mr. Grennan had the assistance of his wife when he wrote this. The thought process throughout the novel was great with exception of the beginning. The first part of the novel was very choppy and hard to follow. Other than that, it was great.
I would recommend this novel for anyone who is looking for a great true story.
★ ★ ★ ★ ★
pablo salas
I loved the way this book was written. The children in Napal are sometimes treated worse than anyone would treat in animal here in America, but this author made this book funny and happy even while telling a story of starving abused children. He bonds with them and it changes his life. I can clearly see God's work in this. He was blessed.
★ ★ ★ ★ ★
grace mc gowan
If you liked Three Cups of Tea, you'll like this one--I actually liked this one better! Definitely recommended. I felt that the writing was better in this book, and it held my interest.

I listened to the audio book, and really enjoyed it. The author read it, and he did a great job--also very helpful with name pronunciation! You won't be disappointed.
★ ★ ★ ★ ★
juanita
I have read other books on human trafficking full of facts and far away places and they were very hard to read, good but hard. But Conor writes this book in such a normal, real life conversational way that though the subject matter is sad and disturbing, there were many times when I found myself laughing out loud. He develops the characters well enough that I feel like I know them personally. And the story is so grippingly outrageous at times, that I had to remind myself that it is a true story. You must read this book. Learning about the injustices of the world helps change your perspective on life and learning about the huge impact that ordinary people can make in the world of a child is inspiring.
★ ★ ★ ★ ★
rhian
I picked this up in a airport as I'm currently drawn to any story of one fighting against the orphan crisis. This man's journet far exceeded my expectations. Its hard to put down as you read about his growth into what has become his calling. I highly recommend.
★ ★ ★ ★ ★
irina
I don't do things like this-EVER, but today I read a passage from The Little Princes: One Man's Promise to Bring Home the Lost Children of Nepal and it moved me. On page 100, the author writes, "We marveled at the images on TV, at the faces of these peaceful, wonderful, loving people, suddenly crazed with passion, with determination, with revolution, with the spirit that drives men and women to stand on front lines and absorb bullets and batterings to win freedom for those who stand behind them." I defaced a library book today and underlined these words so that others don't miss the timely meaning of this sentence. With Egypt, Libya and the other countries marching for change, I couldn't help but stop and reflect.
★ ★ ★ ★ ★
aminka
This book was both enlightening and inspiring. The poverty and deplorable living conditions of this third world country are hard to imagine. The resilience of these little children is truly heart warming. After reading this book you will have a better appreciation for all that you have in life.
★ ★ ★ ★ ★
mallory lenski earwood
This book has really impacted my life, all the struggles the children went through and how they appreciated the little things. I literally can't put it down. I don't even want to watch tv for a while. Thank you for sharing your experience.
★ ★ ★ ★ ★
david misenheimer
I never expected to be so moved by this book. I gave this 5 stars, without reservation. I was in tears several times reading the book, moved by Conor's compassion and sacrifice, and his love and respect for the lost children. A must read for those interested in South Asia, Nepal, the plight of children in these areas, and even for curious armchair travelers.
★ ★ ★ ★ ★
mark ruddy
I know very little about Nepal and was interested in learning more about it and was also interested in learning more about child trafficking, which I had heard about in bits and pieces over the years. I had NO idea what I was in for. Conor Grennan was a reluctant volunteer that was looking for adventure and excitement and instead found himself a child-advocate for some of the tiniest victims imaginable: children who had been sold or orphaned into child trafficking. What he ended up doing was writing a heartbreaking yet encouraging book about his experience as a volunteer and how it changed him

Little Princes is the powerful story of a soul's awakening and a reflection of the noblest and darkest of human intent. It is a heartwrenching true tale of the power of optimism, love, and dedication to overcome greed, violence, and hate. And it is an unforgettable account of children, families, and one man whose decision to take a stand makes the world a better place for all of us.
★ ★ ★ ★ ★
pat bean
I had to read this book for an English class in college. Approaching the book, it looked very good and the fact that the book is non fiction makes it even more of a good read. Aside from the non fiction aspect of the book, the title hooked me. If you are looking for a book that tells an amazing story that involves hope for every child in Nepal and its outskirts then this is a book for you. The story comes to a point that is more universal, than one sided. If I had to put this book into categories, it would be classified as a comedy, action/ adventure, and that genre that exemplifies a heroic non fiction story. In my opinion, Conor Grennan is the hero to all the children he encounters at the orphanage known as Little Princes.
★ ★ ★ ★ ☆
petras
Good read. Insights to the life of children in the Middle East. I could feel the pains of Conor walking on an injured knee...sympathy pains that is as my knee isn't feeling too great right now after my hike!
★ ★ ★ ☆ ☆
melanie hopkins
My overall reaction to Little Princes was that it made me feel more aware about things over seas and how thankful we have it here growing up. I would describe this book in one word by saying it is "Astonishing". I also feel like this book gave me a way much more complete understanding of all the many different issues that are going around such as Nepal's civil war, all of the innocent children in Nepal, and all the different child trafficking cases, and how the community engagement was terrific. He explains it very thoroughly and tells you exactly what is going on and how he sees it from the inside out. I think that the book was written with a modern today,s English which was very understandable. It was easy to follow the story because he explains it and stays on track and doesn't get off topic. I really don't relate to Conor at all as an author. It was a interesting book it had a lot of information and he is a very humorous author. I feel like I just became more aware of the situations happening out there and all the different programs that are trying to help need to be more explained and brought to the media for more attention. I have shared this book to my brother when I told him about Nepal's civil war.
★ ★ ★ ☆ ☆
kelly kozak
When we began to read the book, the beginning was slow and unclear. The author seemed to have a streak of good fortune through out the book. For example, he found Anish (the needle in the haystack), he found the Irish volunteers in the middle of the night, they escaped a brutal beating by drunks and found love online. The book was dramatic almost like an action packed movie written for reading pleasure. The book gave me a summarized account of issues occurring in Nepal. I think I have this belief because the viewpoint is Conor's account instead of a local. I thought the way the book was written okay, but could have been better. The book is not something I would normally choose to read. I read it as a mandatory read for my class. I found after reading further that it did contain some engaging material concerning the children's experiences. This book is classic for the lifetime channel repertoire of material content. Formerly speaking, it is a tear jerker and emotional roller coaster ride.
★ ★ ☆ ☆ ☆
pam hricenak
I appreciate Grennan's efforts to help trafficked Nepali children and their families, but I found myself getting more information about his personal struggles and budding romance than about the children and families themselves. How is it that Grennan can relay verbatim trivial emails from his love interest, but fails to even mention several of the Little Princes? I also felt that this story came across as a little too "white man saves the poor foreigners" for my taste. Alas.
★ ★ ★ ★ ★
alain buffing
An enlightening look at corruption and child trafficking in Nepal. The author did not see it and simply turn his back on it.

In a great story of courage, Conor Grennan's spent three months at the Little Princes Children's Home.

It is a deeply moving account of his time helping the children and stopping the traffickers.

It is an epic tale that sees him on a journey most could only dream of.
★ ★ ★ ★ ★
ayesha sadiq
This is by far the best book I have ever read. It is so inspiring and heartwarming. And if you go to the Facebook page of Next Generation Nepal, you can see pictures of some of the children!! It's amazing!!!
★ ★ ★ ★ ★
eleneczka
Conor Grennan's story is compelling, fasinating, inspiring and entertaining. If it is true as the Talmud says that if you save one soul it is as if you have saved the entire world, Conor has saved the world many times over. A well written story about how one person can (even unexpectedly) make a huge difference.
★ ★ ★ ★ ★
darshin
Wonderfully written. Conor created a great connection and brought the characters to life. A chronicle that plumbs the deepth of love to give of ones self. Highly recommended. In fact, I hope it makes it to the N. Y. Times Best Seller's list!
★ ★ ☆ ☆ ☆
dimitry
I would not buy this book personally but since it was mandatory for my English class I had to go get it. I found Conor speaking about his-self and what he has done to help the kids, instead of speaking about the issue of child trafficking. Although, the book was written well, but it thought it was more about his-self going through the journey instead of talking more about the topic of child trafficking and having people be more aware. Conor only mentions a few kids in a certain country. What about other kids in other countries going through the same thing? The book was easy to follow and understand. But, the information that he has given was not clear. He did not really talk about Nepal's civil war and only a little bit of information about the kids outside the organization. The book was alright. I would not recommend it. But, because of this book I am now a little bit aware of the fact that child trafficking does exist.
★ ★ ★ ★ ★
peggy shea andrews
A friend lent me this book to read when I ran out of other books to read ten day trip. I read it in one day, yesterday. It is now one of my favorite books. As reading I found myself starting to cry at the emotional parts, but a few paragraphs later laughing at something else the author wrote. I would recommand this book to anyone who wants a good read. In fact, I bought my mom the kindle edition today for her birthday. It shows the harsh realites of what happens in the world, but leaves you with the hope than if a 30 guy who volunteered out of selfish reasons, he admits that in the first few pages of the book, that anyone can whether it be big or small. This is a must read.
★ ★ ★ ★ ★
karen pirrung
I received an advance reader's copy of this book and was absolutely delighted. Having spent time in Nepal in 1970, I was shocked to read of the changes that have occurred in that time. There were orphans then, but child trafficking didn't exist in the way it does now. Honestly written, this book will warm your heart and may inspire you to be of service. I loved it.
★ ★ ★ ★ ★
emily jane young
My son had to read this book for his college orientation class and he highly recommended it. I just finished the book this afternoon and absolutely loved it! I laughed, cried, and was totally inspired by this young man's journey to make a difference in the world. ...A must read!
★ ★ ★ ★ ★
alaa samman
Excellent book about a part of the world few hear about. The plight of these young people is difficult for the average American to comprehend. Conor is an inspiration and makes you realize there are people in the world that put their lives at risk to help people who are unable to help themselves. These children touched his heart and nothing stopped him from saving their lives and providing them with a future. His book is both educational and heart wrenching.
★ ★ ★ ★ ★
sanda
I have not yet finished the book, but it is amazing! I love books like this. I am envious of Conors trek around the world and inspired by his heart and love for these people and children. A wonderful story.
★ ★ ★ ★ ★
zachary eliason
Wow what an awesome book is Little Princess. Conar has written the book in such a humble, heart warming way! It's impossible to continue reading the book without a smile, laughter, and tears in your eyes! I could not help but donate after reading the fourth chapter! Thank you Conar for sharing your amazing journey with us! God Bless you and all your loved ones Richly!
Please Rate One Man's Promise to Bring Home the Lost Children of Nepal