How the White House Chiefs of Staff Define Every Presidency
ByChris Whipple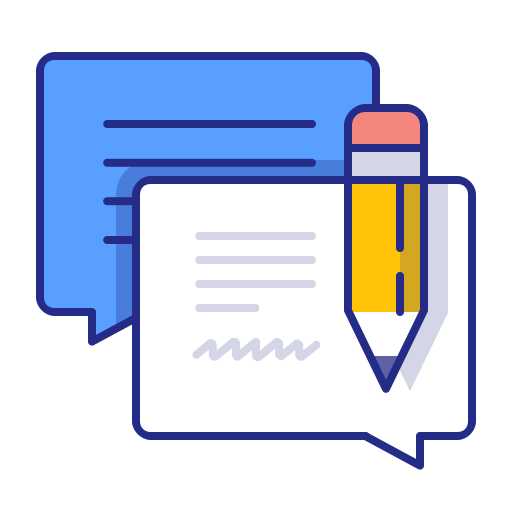 Total feedbacks:82
★

★

★

★

★

★

★

★

★

☆

★

★

★

☆

☆

★

★

☆

☆

☆

★

☆

☆

☆

☆

Looking forHow the White House Chiefs of Staff Define Every Presidency in
PDF
? Check out Scribid.com

Audiobook
Check out Audiobooks.com
★ ★ ★ ★ ★
nidhija
Ever since watching the West Wing, I've been interested in the job of White House Chief of Staff. It seems like such a powerful and stressful job. I've really enjoyed this book and learning the inside and behind the scenes stories from the Nixon administration through the Obama administration. A lot of what I read was completely new to me, but I'm not a big presidential history buff.

I think it makes a good contrast between the "good" Chiefs and the "not so good" Chiefs. It shows how one man's opinions and views can shape a presidency. It can shape a nation. The choice to not have a Chief by Carter was interesting and it ended up showing just how important the position really is. It shows how a strong Chief can help a weaker president look strong and knowledgeable to the public. It shows how one man who tries to run herd over people can alienate the rest of the staff and create a national scandal for a president. One man can protect, deflect and defend a president. One man can ruin a presidency.

The main reason I enjoyed the book was that I learned a lot about the history that I lived through and never knew about. I learned about decisions and choices that the president struggled with and were led by their staff into either disaster or triumph. It shows the importance of a cohesive unit and a good gatekeeper who helps the president deal with the massive amount of work that comes his way on a daily basis.
★ ★ ★ ★ ★
ronya
This book provides great insight into the role of the chief of staff in Washington, and so much more. In addition, we learn a great deal about the relationships between various other positions and the president; profiles of various chiefs and how they related to the president they worked with; other important positions and how they interact with the president; and each president's own way of relating to the people around him. After a very effective introductory chapter, each chapter discusses a president and administration, going back to Nixon. The chapters on Nixon, George W. Bush,and Barack Obama were especially fascinating. II found it so illuminating to review this recent history and above all, all, to better understand the complex network of relationships, obligations, tensions, and political deadlocks in Washington today.

Author Chris Whipple interviewed many of the key players in this book, and shares their words with us. I so appreciated hearing what these people had to say, some many decades after the fact. Here are some quotes about the role of the chief of staff:

In the words of Jack Watson, chief of staff to Jimmy Carter: "The baseline rules of the job are pretty simple. Knowing your president, and being loyal to him in the broadest sense. Wanting him to be a great president - and therefore telling him when you don't think he is. Being tough enough to make decisions and to take a lot of criticism for them. Being a harda** - firing somebody who needs to be fired. Telling someone on Capitol Hill: 'We're not gong to do that - and here's why.' And sometimes you're being as gentle as a butterfly. You have to be tough and you have to be gentle and you have to be sensitive - the qualities of a good marine officer."

in the words of Mary Matalin political consultant to several presidents: "You gotta have nerves of steel, you have to have endless energy, you have to know how to pace yourself - because it is not just the most important job., it's the hardest job."

in the words of Ken Duberstein, chief of staff to Ronald Reagan: "Look it's never easy telling a president: ' It doesn't add up It doesn't make sense.' But you have to do it in a way that the president says, "' get it...' The White House chief of staff is the person who is the reality therapist so the president can let down his hair and say...'I can't figure this out. Help me walk through this. And if you're a good chief of staff, you say, 'Okay, think about this and think about that.'"

"The Gatekeepers" is not the quickest book to get through, but ime is well spent. Highly recommended.
★ ★ ★ ★ ☆
chet beebe
Overall the book is informative and gives an interesting look into the internal workings of the Chief of Staff to the POTUS for the past few decades. Along with how each ran the administrative offices.

Here are a few Pros and Cons.

Pros: The book gives a close look into how different Chief of staff's and their Presidents operated along with some of the big issues each, encountered during their term and how they handled them along with giving a flavor of what was happening in the country at that time. Also, the book looks into internal relationships in the executive staff/ office which is very interesting and sometimes entertaining. If you enjoy political history you will enjoy this book.

Cons: The book covers many decades therefore, has numerous characters which is sometime overwhelming. The prospective reader should have a good understanding of who key personnel are though the years otherwise they will be lost in last names. The writer refers to the staff by last names, since they are so many people in each Presidency and each administration through the years. Which makes for a complicated understanding of who is who. Also, since the book covers so many years it's difficult to describe the flavor of how and what the country is going through in a chapter or two. I'm sure the Writer could of easily done a novel for each President and their staff.
★ ★ ★ ★ ★
joshua ray
I saw this book a few days ago and it proved a most rewarding read. Chris Whipple has written a fine history of the White House chiefs of staff, from H.R. Haldeman to the present and it's a fascinating perspective on the American presidency. Whipple makes the point that a good chief of staff can make the difference between a successful or failed presidency. I thought it was interesting to learn that while Nixon's man H.R. Haldeman ended in disgrace as part of Watergate, his successors are of the view that he designed the modern staff system and Whipple notes Haldeman often acted to stop some of Richard Nixon's more dangerous notions (and then there was that one epic fail). One sad story was that of Jack Watson. He was an aide to Jimmy Carter and as Carter prepared to assume office, there was speculation that Watson would be chief of staff and he certainly showed great potential. The problem was that Carter, in his efforts to reduce the "imperial" presidency, thought he could do without a chief of staff (the outgoing members of the Ford administration warned that Gerald Ford tried this too, with bad results). Carter ran into trouble early on and when he did appoint a chief, it was Hamilton Jordan, brilliant but unsuited to this delicate task. Watson finally got the job, but only in the final months of Carter's presidency, and the reader is left wondering What If? There are the tales of arrogance with Donald Regan and John Sununu, who gave their respective presidents grief. James Baker and Leon Panetta come across as the great models of the post. The Gatekeepers is definitely something for readers of American political history.
★ ★ ★ ★ ☆
mariam
This book is particularly informative for those who are not terribly interested in politics, as it explains in basic terms how each president since Nixon utilized his chief of staff, some very successfully and some less so. In about 30 pages, Whipple narrates how each president became acquainted with and chose his first chief of staff, and then he highlights the personalities of president and chief, primary events, successes and failures, and successors if there were any. If this writing formula is not your cup of tea, you will not enjoy this book.

It suited me exactly, as I could not have even named a chief of staff, then or now. Since politics is a bore to me, I chose this book to become a little more educated. The book held my interest, chapter after chapter. It was a story that unfolded decade after decade, leaving me with more appreciation of the inner workings of the White House.

One appealing thing Whipple did was to connect with former chiefs of staff much more recently to get their perspective of their times of service. It makes for interesting reading to see how those men now regard their presidents and themselves.

I received this book from Blogging for Books for this review.
★ ★ ★ ★ ★
veronica knudson
In the interest of keeping things fresh, I've decided to take a twist from my cookbook/business book reviews and dip my eyeballs into something a little more historic. I figured with the recent election and all the changes going on in American politics, it'd be interesting to take a look at a book that really delves from an insider's perspective how political decisions are made.

The Gatekeepers by Chris Whipple is a tell-all book about how White House Chiefs of Staff. This is a role few people recognize as "important," but in reality, it's the "second most powerful job in the government" that doesn't require an election or a confirmation. That basically means the President gets to pick this person...and the President also has the power to fire this person. Reading through the book, I couldn't help but feel this sense of fraternity. Not like tank tops and keg stands fraternity, but this brotherhood of closely-kept secrets, difficult decisions, and friendship built upon this unspoken trust between the President and his chief.

The book includes interviews and stories from all of the seventeen living chiefs, as well as two former presidents. There are plenty of scandals for the salacious reader (e.g. Iran-Contra, Watergate, and Monica Lewinsky), but there are also really gripping accounts about how the media and public opinion influenced otherwise non-controversial acts by a President.

What struck me the most about this book is how it really details important moments in history and how much forethought is put into a decision others may seen done as reckless or emotional. There is so much of a spotlight on the President, it's difficult to lay blame for decisions on anyone else...and why shouldn't that be the case? The Gatekeepers really highlights how so many of the decisions that are labeled as "the President decided to this," really should have been attributed to his chief at the time, but for one reason or another, they weren't. Whipple really delves into the internal struggles faced by many presidents and their chiefs. There is this balancing act of pleasing the public, while still maintaining things like national security and public relations.

There are countless black and white, as well as color photos which really add to this sense of an "insider's perspective." Whipple engages readers with his "to the point" writing style, but is able to weave in details to make you feel like you're right there with the chiefs as they toil with difficult decisions that could potentially impact the whole country, and at times, the whole world.

As an aside to the actual text of the book, I really like that this one had an index. I flipped there immediately to see what kinds of topics were covered and was very surprised to find things like resignation offers that never materialized and assassination attempts that many people may not know about.

Overall, I'd say this book is an excellent addition to any American history buff...and even if you're not, like me, it was a great read. The book is a beautiful hardbound edition, and keeping in true historian fashion, there are nearly 300 footnotes if you're looking to continue your reading after you finish this one!

Score Card: Cover Art 5/5 | Content 6/5 | Ease of Read 4.5/5

I was provided a complimentary copy of this book by the publisher, but all thoughts are my honest opinion after reading it.
★ ★ ★ ★ ★
dadbat02
I was incredibly excited to receive this book for Christmas, as it had caught my eye the first time I had seen it at the bookstore. Chris Whipple's in-depth look at the roles of chiefs of staff and the impact they have had on our own history is a must read. Incredibly well-researched, with first hand accounts from the surviving chiefs, THE GATEKEEPERS, at almost 400 pages, was a quick and engaging read.

THE GATEKEEPERS was packed full of interesting facts and information that is still relevant to this day. The title of "chief of staff" is a relatively new position and each chief of staff has made a tremendous impact on the president they were serving. I found it fascinating to see where key political figures like Dick Cheney got their start and to see what role each chief of staff had in shaping the president they were serving. Certain presidents understood exactly what kind of person was needed to fill the role of chief of staff, while others (like Jimmy Carter) believed they were able to serve without a chief of staff. The biggest takeaway for me was the fact that each president often makes the same mistakes when selecting (or not selecting) the right person for the role. A chief of staff shouldn't necessarily be the person you're closest to or have grown up with. The position needs to be filled by the individual who understands the president's strengths and weaknesses and can assist them in making the administration the strongest and most organized it can be.

Even if you think you know all there is to know about the various administrations, THE GATEKEEPERS provides a unique perspective on the president's and the men (so far only men have served as chiefs of staff) that have both failed them and lifted them up. Whipple's newest book was extremely well written and engaging and provided first hand accounts from the chiefs themselves. We have already seen the difficulty our current president has had in finding the right chief of staff, so it will be interesting to see what kind of impact John Kelly ends up having as time goes on. I highly, highly recommend taking the time to read this book. Even if you are frustrated with government or not interested in political history, this book is interesting enough that I think any reader would enjoy it and learn something in the process.
★ ★ ★ ★ ★
matt kelland
In the wake of the 2016 presidential election, there has been a heightened interest in the various roles in an administration and how individuals are tapped for those positions.
In The Gatekeepers, Chris Whipple provides a fascinating look at the job of White House Chief of Staff. He provides a history of how the job has evolved from one of administrative duties to arguably the most powerful in the West Wing.
Whipple covers a lot of ground here - and a lot of presidents and their chiefs of staff. It is well researched with a lot of names you may not recognize unless you are a political junkie. But even without an encyclopedic knowledge of past chiefs of staff, this is an enlightening and fascinating read. It is certainly an eye opener on how power is wielded in the corridors of the West Wing and how that power has shaped our nation through different administrations.
★ ★ ★ ★ ★
ceshelle
In these opening (and often bewildering) months of the Trump presidency, it's a gift to read Chris Whipple's new book, "The Gatekeepers", a history of the men who have held the position of White House Chief of Staff. From Nixon to Obama, the responsibilities of the position covered here include protecting the president from an overabundance of personnel, keeping the flow of traffic going and often serving as a sounding board. As Whipple points out, a good chief of staff needs to be able to tell the president "no", and the degree to which he can do so forces a line between success and disaster.

Of all the people upon which the author comments, James A. Baker is the role model. Having served two presidents, Ronald Reagan and George H.W. Bush, Baker held court in a most persuasive way and the book's descriptions of him in action are the best parts of the narrative.

The short epilogue is, by itself, worth the price of the read. Chris Whipple suggests what traits Donald Trump's Chief of Staff needs to have in order to be successful, given this president's history and quirky personality. That's a story in the works. I highly recommend "The Gatekeepers" as a satisfying and revealing addition to our knowledge of power in the White House.
★ ★ ★ ★ ☆
beth richardson
'The Gatekeepers' works well as a whole compared to if you only read about certain administrations. Each chapter describes the Chiefs of Staff's management approach under one president. The demands of the presidency have grown as the world has become more complex. What first started as a position under President Eisenhower, ignored by presidents Kennedy and Johnson, and then embraced by President Nixon, has evolved into an extremely important position. The job is so arduous that the average tenure as Chief of Staff is a little over 18 months.

Mr. Whipple shows how each presidency came with unique challenges. The author keeps repeating about the constant deluge of information they must manage before it gets to the president. It also involves dealing with boneheaded and illegal suggestions, being able to tell the president "no", multitasking, and juggling in-house political factions as well as a plethora of huge egos. Unlike a more detailed biography, each chapter gives a general overview of key events during a president's tenure and how instrumental the Chief of Staff was in addressing the issues. As the position continued to evolve through different administrations, the holders of the position relied on past Chief-of-Staff performances to gauge the tools they'd need to be a successful administrator. While all the Chiefs of Staff left their mark, based upon the author's book, James Baker III is the gold standard the others aspired to achieve in good management. There are a few that the author highlights as truly awful administrators who had major effects on that presidency. The book is heavily annotated and includes 16 pages of photographs.

I used to think that being Secretary of State was probably the most demanding job in an administration, but Mr. Whipple's book has me second-guessing myself. The paperback edition includes a chapter about the first year of the Trump administration and how Reince Priebus and John Kelly handled the Manbaby. Sweet Jesus, be afraid. Be very, very afraid. I don't envy anyone who becomes Chief of Staff. It would be more pleasant to wrestle a thirty-foot hungry anaconda.
★ ★ ★ ☆ ☆
l baus
In most areas the book was interesting and kept me reading. I'm fascinated by "White House" history, and this sure fed my cravings! In the area of the Clintons, he really white- washed their time in the offices they held. I had the distinct impression that he didn't want to damage his access to these folks - maybe he's planning another book? And in his closing comments about the Trump presidency, he parrots the Democratic lines. Everyone entering the presidency has to stop campaigning and start governing, and three months (as of this writing) isn't enough time for Trump to have smoothly made this transition.
★ ★ ★ ★ ☆
chris hollenberger
This was a fantastic view into the inner operations of our government, specifically as the levers of executive power and access are guarded by the chief of staff. i had certainly not viewed that position with the amount of respect it deserves - frankly, the title "chief of staff" is, itself, a bit misleading when you consider the vast amount of power that this person channels (hopefully with humility and grace).

the only knock against this book is that not every chief of staff has been as effective, or influential, as the title of the book imply. certainly the argument is made (successfully) here that the most effective administrations have been characterized by a strong/successful chief of staff, and failed administrations are equally defined by a weak/failed chief of staff. as the chapters (each focused on a specific administration and its' constituent chief(s) of staff) went on, it felt like the material supporting the book's thesis was not as complete, influential or interesting as the earlier chapters. perhaps this is because with time comes clarity, and the older history has had more time to age and be digested in the context of a fuller historical perspective. or, maybe, whipple just got bored or ran into less interesting chiefs of staff.

in any case, the only reason this book doesn't warrant a strong five stars is the trailing off towards the end. politically-oriented, or not, all readers will learn a lot from this work.
★ ★ ★ ★ ☆
manal alduraibi
During the final weeks of the Bush (43) administration, an unprecedented meeting took place in the office of Josh Bolten, Bush's last Chief of Staff. Eleven of the thirteen living former Chiefs showed up (absent were James Baker and Erskine Bowles). People like Donald Rumsfeld, Dick Cheney, Leon Panetta, Howard Baker, and Andy Card came together with incoming Chief of Staff Rahm Emmanuel to share the benefit of their experience.

Chris Whipple uses the narrative of this meeting as a starting point of a study of the critical role the Chief of Staff plays that marks a Presidency as effective or not, as able to skirt dangerous pitfalls, or tumble into them. His description and quotes of Leon Panetta from this meeting captures the critical essence of the book's thesis:

"Leon Panetta was probably the most popular person in the room. The son of Italian immigrants, jovial and outgoing, he was equally at home on his walnut farm in Monterey, California, and in the corridors of the West Wing. But as Bill Clinton's second chief–replacing McLarty–Panetta had wielded an iron fist inside a velvet glove. When he arrived, Clinton's presidency was on the ropes, his ambitious agenda threatened by fights over gays in the military, the Whitewater scandal, and other distractions. The damage was self-inflicted, caused by Clinton's indiscipline and sloppy staff work. Panetta stepped in and brought discipline and focus to the White House–enabling Clinton to regain his traction and go on to win a second term. Now it was Panetta's turn to tutor Obama's incoming chief: 'Always, always be straight and honest with the president of the United States,' he said. 'Always tell him what he may not want to hear–because frankly, a lot of people in the White House will always tell the President what he wants to hear' " (p. 7).

Whipple paints a portrait of effective chiefs as those who combine candor, focus, organizational discipline, the confidence of their president, emotional intelligence, and a tireless work ethic. Too friendly with the president, and they often end up shielding him from essential truths that can bring down a presidency. Too indisciplined or administratively unskilled, and they squander the opportunities of leadership. Too harsh, and they alienate the people who they need to work with to enact a president's vision. Most of all, they are skillful gatekeepers, making sure those who need to see the president do, while protecting the president's energies and focus and time to think, and from powerful individuals who would unduly influence a president outside established executive branch processes.

The study begins with H.R. Haldeman, who in fact shaped the staff system that every effective chief has practiced. It was lapses in Haldeman's discipline, allowing Erhlichman and the plumbers free reign, as well as his unwillingness to tell Nixon the hard truth about Watergate at the start, that brought down his presidency. Strong staff leadership by Rumsfeld and Cheney enabled Ford to nearly defeat Jimmy Carter, despite the tarnish of Watergate and the Nixon pardon. Carter's decision to be his own chief of staff for the first years of his presidency, and the influence of Jordan and Powell that reinforced the indiscipline that resulted weakened his presidency. Only bringing in Jack Watson, the disciplined yet sociable ex-Marine, established some order, but too little, too late. James Baker was probably key to the presidency of Ronald Reagan, as well as recovery momentum in the later Bush (41) presidency. Baker brought all the skills discussed to provide a president inexperienced internationally with the counsel needed to shrewdly confront the Soviet threat. Later, Ken Duberstein was the chief who encouraged Reagan to retain the most famous words (against State Department advice) for which Reagan is remembered when he said at the Brandenburg Gate, "Mr Gorbachev, tear down this wall."

Mack McLarty was Clinton's first chief, and as a close friend of Clinton, presided over chaos, that was only reversed when he was replaced by Panetta. In the Bush (43) presidency, the likable Andy Card was no match for Bush's Vice President Dick Cheney. It was obvious that Bush didn't place the same confidence in him as in Cheney, which Whipple connects to the failures of in the decision to invade Iraq, over the reservations of Secretary of State Colin Powell, whose reputation was tarnished as victory gave way to chaos and a prolonged and costly occupation. Again, after Rahm Emmanuel left to run for mayor of Chicago, Bill Daly illustrated the pitfalls of a weak chief, in contrast to Denis McDonough, who helped Obama keep his political promises through executive order when faced with a recalcitrant Congress.

The book also underscores how critical it is that presidents choose strong chiefs they trust with the requisite skills and qualities of character. Whipple observes that this may be especially important with Donald Trump, as an outsider with limited political experience. It is an interesting question whether Reince Priebus enjoys the president's confidence and is able to exercise the gate-keeping and organizational disciplines necessary to an effective presidency. If Whipple is right, it seems to me that one of the most important lessons President Trump can learn is getting the right person in this position and then being willing to listen to that person.

Before reading Whipple's account, I thought of the Chief of Staff as just another member of the President's inner circle, but I hadn't reckoned with the importance of this position in the modern presidency where economic policy vies with natural disasters, human tragedies, and international drama on a daily basis. To execute vision, to maintain focus when faced with dozens of possible priorities, to keep "teams of rivals" in harness rather than going rogue, to be both the needed sounding board, and the honest voice are critical ingredients in helping presidents be effective. It also takes a rare blend of leadership and humility. As one of the chiefs remarked, the danger of the office is to emphasize the "chief" part (as Donald Regan did), rather than the "of staff" part. Whipple's book helps us appreciate this rare blend, and the figures who have served us well, or less well, in this role.

____________________________

Disclosure of Material Connection: I received this book free from the publisher through Blogging for Books. I was not required to write a positive review. The opinions I have expressed are my own.

Share this:
★ ★ ★ ★ ★
sheryl gottdiener
The Gatekeepers is a fascinating look inside every White House from Nixon's administration through Obama's. Author Chris Whipple devotes a chapter to each president and his respective chiefs of staff. It's clear that the success of each administration hinged at least partly on how the Oval Office was managed, and much of that comes down to the organizational skills of, and authority granted to, the chiefs of staff. Presidents who tried to micromanage the Office's activities, with everyone reporting directly to him, had much more difficult times that those who had stronger chiefs. Chiefs who were able to stand up to the President when necessary were better able to steer him to sound decision making.

Filled with intriguing anecdotes, quotes, and interviews with key players, The Gatekeepers is a riveting look at recent history. The author touches on many of the most important events of the last 50 years, including the Vietnam War, Watergate, the Iran Hostage Crisis, the Cold War, the Iran-Contra Scandal, the first Gulf War, the Monica Lewinsky scandal, 9/11 and its aftermath, Obamacare, and much, much more. I found it particularly gripping given our current political climate. I wonder what today's events will look like when we look back in 20 or 30 years, and I wonder if it will be as distressing to recall as it is to live through it every day, with the horror show we see perpetually on television and in the papers.

I found The Gatekeepers hard to put down. It's well supported with robust bibliography and notes sections. Mr. Whipple's style is clear and his writing flows like a novel; I hope he continues to write popular history.
★ ★ ★ ★ ★
raine
As a political junkie, I absolutely loved The Gatekeepers. Chris Whipple takes you inside the white house of the last 50 or so years, giving you a rare look into how our executive branch functions. With superior writing and incredible insight, The Gatekeepers is truly a must read for anyone with any interest in politics, government or even the occasional white house gossip. There are so many interesting insights into the exclusive group of men that served as White House Chief.

From Nixon and the Watergate scandal to the Obama years and everything in between, Chris Whipple gives us a glimpse into the minds and lives of the most powerful men in Washington's more recent history. Each chapter's title is a quirky little nod to the chief (or chiefs) of staff represented in the chapter – nicknames, jokes, mistakes made – all memorable, all unique and special.

More than a simple history review, The Gatekeepers is filled with lessons of leadership, ego, humility, preparedness and so much more. The wisdom represented in these pages serve as a roadmap for future leaders – especially anyone who finds themselves leading from the second chair. There is an interesting perspective represented in this book that sheds light on what was, or was not, able to be accomplished throughout each president's terms in office based on who held the office of chief of staff. It truly is remarkable the impact each of these men have had on American history.

I enjoyed this book even more than I expected to due to the tremendous quality of writing and the humor strewn throughout. It will whet your appetite and leave you wanting more. It is both informative and fascinating, an easy read and incredibly thorough – a political page turner that I enjoyed immensely and highly recommend.

Disclaimer: I received a copy of this book from the publisher for the purposes of this review. I was not required to write a positive review. All opinions expressed are my own
★ ★ ★ ★ ★
leanne
I spotted The Gatekeepers by Chris Whipple up for review and not only did I know I wanted to read it but I knew, months in advance that I wanted to present it to my dad on Father's Day. He is a huge politics buff and has passed on his interest to me. That being said he also has a background in law, a labor law attorney, and has experience a variety of political stances in my lifetime. I love learning from him because he is so open minded, loves PEOPLE, and wants to take care of those around us. He also believes that being civically engaged is a responsibility and a privilege and I'm so honored to have him instilling those things in my life, and out kids lives.

The book The Gatekeepers by Chris Whipple was provided to me by Blogging for Books (in exchange for my honest review) and to be honest I had no idea how I'd experience such a different genre. I typically stay in the fiction realm in the summer and keep it light since all year long I read to challenge my mind and spirit. (Like truly I stick to historical fiction, Amish fiction, love stories, and Bible studies - crack me up - but it just became a pattern a few years ago and one that really works for me.) That being said I am so glad I picked this up.

It is so well written, totally intriguing, and definitely eye opening. I didn't feel it was particularly inclined toward a political party and while I may not agree with all of the analysis, or disagree with all of them for that matter, I found myself so engaged in such a different kind of book. And I like that.

The other thing is that I have recently been really enjoying several shows on television that chronicle presidencies and current events. I was amazed at the influence that the sitcom "chiefs of staff" had on the story line so I was intrigued to explore how this may (or may not) have been true in real life. I had a hunch given my own exploration of history and politics that this was entirely true, and way more true then we know or care to admit. But man, after reading The Gatekeepers I am amazed and intrigued by the role of a chief of staff, their high level of influence and the importance of who these people are. The book itself covers chiefs of staff from Richard Nixon to Barack Obama and is truly a page turner. For being a political nonfiction I was shocked that I truly couldn't put it down.

One reviewer called it "A Political Junkies Lollipop" and I am so excited to give this to my dad this weekend as I know he's going to love it.

There is serious intrigue, accuracy, and just plain WOW moments in this book. I hope you'll grab a copy if only because the new hit show "Designated Survivor" challenges you to think about our government more or in a new way or because this blogger you know gave it a shot and love it! Well done Whipple, I can't wait for the next one.
★ ★ ★ ★ ★
emily kent
I had some high hopes that this book would provide an inside look at the workings of the executive branch of government over the years. Chris Whipple's book delivers that and then some. Whipple went back to the Nixon Administration, when the current model for the chief of staff's role was developed. He talked to several of those who have had the job since then, and he researched a ton of material on the people and the job they did. Whipple isn't afraid to be critical at times, but he's obviously in awe of how important the job is and credits those who do it well. Plus, there are plenty of fascinating anecdotes that give a close-up first-person on events as they happened. The author added a chapter on the first year of the Trump Administration, and even gets the story about how Jeff Sessions handed in his resignation and had to be talked out of driving away from the White House. I loved the film on this subject, but this is even better. Students of political history will love it.
★ ★ ★ ★ ★
myriam
A common topic of gossip about White Houses is when power rests with somebody other than the President. Jokes and political cartoons and comedic sketches are written about powerful First Ladies or advisers. This book advertises itself as the first "behind-the-scenes look at the White House Chiefs of Staff," who are reported as being the true leaders behind the course of American politics. These chiefs are supposed to execute the President's agenda by leading the staff, which is made up of hundreds of people across the last century. At the same time, the Chief is a sort of secretary that screens visitors and communicates deals with Congress and other bodies on the President's behalf. The unique thing about this book is that it includes interviews with seventeen living chiefs, truly making it an exceptional collection.
In my years reviewing and studying political books, I have never seen one include interviews with so many key political figures. This promises a good read because books that only rely on interviews with a single personage tend to get boring, while books that rely on interviews with hundreds of people can digress easily and lose focus.
The book does not merely flatter these chiefs, but also finds them to be at fault for everything from the Monica Lewinsky scandal to Jimmy Carter's lack of a chief (well he had at least two, but perhaps they were not all there) led to overall failure to be an effective president. Andrew Card is blamed for failing to stop the infighting between Bush's advisers, thus muddling the decision to invade Iraq.
The author of this book, Chris Whipple, created a documentary on this subject, The Presidents' Gatekeepers (2013), before spending the following years on this research project. He's won Peabody and Emmy awards as the producer at CBS's 60 Minutes and ABC's Primetime, which explains his access to all of these political leaders and the famous people that wrote blurbs for this book.
Crown Publishing included an interview with the author together with a summary of how Trump's weak chief of staff has undermined his first 100 days in office. The interview reflects the current pessimism about the position of the gatekeeper in a potentially corrupt, chaotic or disruptive White House. Whipple replies that the chief "is, as Leon Panetta says, the 'son of a bitch' who can tell others what the president cannot tell them…" Well, if the chief of staff is a son of a bitch… that settles that. He also has strong words for Trump and Priebus, saying they are "the most dysfunctional in modern history," making "rookie mistakes," and posting "not-ready-for-primetime communications," and all together Trump's executive orders are "half-cocked," which points to Priebus being "the least effective" chief of staff in this position's history. This anger might be the result of poorer expected sales for this book at a time when so many Americans are dissatisfied with a half-cocked president. Thus, it seems like a great strategy to attack the obviously flawed chief and stress that this book is a guide that might help this or future chiefs to avoid similar disasters, and it might serve as a guide to the public to understand how exactly are things getting so muddled.
This is a well-crafted narrative with plenty of foul-mouthed anecdotes about the inner workings of the presidents' staffs. One of these days I'll attempt reading it cover-to-cover, as from its parts, it seems to have more dramatic spikes than the best literary novel, and enough never-before-seen research from first-hand accounts to outpace its rivals in the politics field. Thus, I definitely recommend reading this book to casual and scholarly students of the politics of recent decades.
★ ★ ★ ★ ★
carolyn abram
The Gatekeepers: How the White House Chiefs of Staff Define Every Presidency by Chris Whipple examines the modern chief of staff and how every presidency since Nixon's has been shaped by the position. Good or bad, the chiefs of staff have been one of the most influential factors in the legacy of each presidency in the modern era.

Whipple uses mainly primary source material to tell the magnificent tale of the modern chief of staff. He conducted numerous interviews with the chiefs as well as two former presidents. He also had access to previously unpublished material granted him by the individuals involved. How a chief shapes the presidency is the overall theme of this book and the thread that ties each individual story together.

It is the chief of staff's job to protect the president's time. How well he does that plays a significant role in the president's success. He is also to manage the staff and stop anyone trying to go around the proper channels, or trying to execute plans that are just bad ideas such as the Watergate break-in, or the Iran-Contra affair. The chief has to be able to be 100% honest with the president and manage many strong personalities at once.

Whipple tells the story of each chief both from their perspective as well as those who worked with them. At the end of each chapter, I was left wanting to know more about these men and their relationships, as there is only enough space to discuss the high (or very low) points of each chief's time in office. The Gatekeepers is very readable and easy to understand, even for someone who isn't familiar with politics. Part biography, part modern American history, The Gatekeepers is a great read for anyone interested in either.

Blogging for Books provided this book to me for free in exchange for an honest review. I was not required to write a positive review. The opinions I have expressed are my own. I am disclosing this in accordance with the Federal Trade Commission's 16 CFR, Part 255
★ ★ ★ ★ ☆
trond
There is a famous scene in the first season of the television series The West Wing where President Bartlet advises his tentative replacement what to look for in a chief of staff. Among the characteristics are that the man should be his best friend. Although I enjoyed the show when I was younger, as I learned more about politics, I grew to hate it for its sanctimonious posturing in part because of scenes like that. My suspicion was a chief of staff such a connection would limit the position's effectiveness, and a new book, The Gatekeepers: How the White House Chiefs of Staff Define Every Presidency, by Chris Whipple confirms my view.

Although there had been analogous predecessors to the position (Edward House in the Wilson administration comes to mind), the modern conception of the chief of staff comes from H.R. Haldeman in Richard Nixon's administration. Nixon, following the advice of Dwight Eisenhower, wanted someone who could be a "pluperfect son of a bitch" and act as his stone wall against the deluge of officials who would chip away at the president's time. He would also be responsible for crafting the president's agenda and act as a liaison to the other branches of government. Haldeman perform these tasks with flying colors, being one of only four men permitted unfettered access with the president, although with time and Haldeman's encouragement this number gradually expanded. His diaries provided an interesting view of the role and still remain one of the best guides for future chiefs of staff on how to manage the office.

After Nixon's resignation due to the Watergate scandal, Gerald Ford used two young men as successive chiefs of staff who would have prominent roles in later administrations. Those men were Donald Rumsfeld and Dick Cheney. As Mr. Whipple makes clear, their time with Ford, when the power of the presidency was at its ebb and still reeling from Nixon's flight, taught them the importance of controlling what information reaches the president and the power of bureaucratic management to preserve your own position. This would reach a peak late in the book when L. Paul Bremer, the lead transition figure in Iraq following the invasion and supervised by then-Secretary of Defense Rumsfeld, would dissolve the Iraqi military without consulting the president, sending the country spiraling into civil war.

With each successive president, the chief of staff performs slightly different roles. Jimmy Carter refused to appoint a chief of staff for the first half of his term, and when he finally got around to doing so, it was the feckless Hamilton Jordan. It was only in 1980 that Carter chose Jack Watson, who proved much more effective in managing the White House's relations with Congress and pushed through some of the deregulation efforts that would be followed up in the Reagan administration. Ronald Reagan, on the other hand, pursued a policy of not allowing any one person to gain a preeminent role. James Baker, later returning to the role in George H.W. Bush's administration, was chief of staff through all of Reagan's first term, sharing power with Edwin Meese and Michael Deaver. When the three transitioned to new roles within the administration's second term, Donald Regan took over, but barely lasted two years before being fired for hanging up on Nancy Reagan.

In the elder Bush's administration, the chief of staff for the majority of his term was John Sununu. A former governor of New Hampshire, Sununu was a talented man, but made the mistake of recommending David Souter for the U.S. Supreme Court, whose later decisions earned Bush the ire of the more conservative wing of the Republican Party. Bill Clinton went through more chiefs of staff than any other modern president up to that point, but two, Leon Panetta and John Podesta, would play prominent roles during Barack Obama's presidency. George W. Bush's first chief of staff, Andrew Card, was occasionally outmaneuvered by other members of the administration, but Joshua Bolten played an important role in removing some of the bunker mentality that allowed Bush to make some radical changes in his last two years in office.

Barack Obama had five chiefs over the course of two terms in office, and was advised early on to avoid using his old Chicago associates to fill the administrative roles at the top echelon of the White House. This was because it was feared they would be hesitant to offer strong criticism and risk hurting their relationship with the president. It was advice Obama largely ignored, and the biggest mistake of his administration, failure to maintain a strong relationship with Congress, can largely be laid at the feet of that decision. With Trump's election, a new chief of staff, Reince Priebus, is in office. As a former chairman of the Republican Party, he lacks the elected experience many of his predecessors possessed and thus far has received some strong criticism for failure to manage President Trump's message effectively. In addition, Trump typically also consults his son-in-law Jared Kushner and White House Chief Strategist Steve Bannon. The fact all three are known to dislike each other has produced some allegations of infighting, and has minimized Priebus' traditional role. As Mr. Whipple makes clear throughout his book, there are three elements key to a chief of staff's success: 1) candid assessments of the presidency, 2) maintaining a good relationship with the president's family, and 3) mastering the bureaucracy that risks bogging down the chief executive. Whether Mr. Priebus follows this book's guide remains to be seen, but it is a valuable history of this vital, but little known, office.
★ ★ ★ ★ ★
tadd farmer
From Nixon's Watergate, Reagan's Iran-Contra affair to Obama's non follow through on Syria, author Chris Whipple takes the reader through a political journey of what it takes to be Chief of Staff (COS).

The book details how important this role is to the president, and if the COS was more brutally honest, didn't back down from confrontation or was too loyal, then certain events may not have happened.

Presidents always seek information and advice of key confidants. "When the president makes a life-and-death decision, often the Chief of Staff can make or break an administration, and each president reveals himself by the chief he picks."

Flowing in a chronological order, the books gives the outsider an insight on how the Oval Office is run - all the from the viewpoint of the chief of staff. Whipple offers his analysis and having interviewed several people, including two presidents, several chiefs of staff's (naturally) he has shown a world very few people see on a daily basis.

In his Epilogue, Whipple writes: "That duty - telling the president what he does not want to hear- will prove all the more important for Trump's chief., who will be advising a man who has shown no evidence that he has the focus, knowledge, or discipline required to be commander in chief. Never has a president been more in need of a "reality therapist"..."

A fascinating read. One that if you're completely or slightly interested in politics, even if you're not, just read it. It's a combination of every political TV drama out there in written form. Intrigue, history, and scandal. I could quote the whole book, however this struck me as I read it, mainly because of the current political climate: page 289 (after considering the use of executive orders) "'...let's execute smartly.'" Barack Obama.

An engaging, informative book and a highly recommended read.

I received a complimentary copy of this book from Blogging for Books program to review. The opinions expressed are my own and I am not required to give a positive critique.
★ ★ ★ ★ ☆
orvel ray wilsoln
One of my favorite do-it-yourself therapies for the everyday grind is to put on my grungy clothes, plug in my headphones, and fire up the lawn mower. I mow, and I listen to a book, and then when I start to run out of grass, I find other yard work. On a good Saturday, I can crank through a novel or a history and get some yard work done, and it makes for a good Saturday.

As I listened to "The Gatekeepers: How the White House Chiefs of Staff Define Every Presidency" this last week, I couldn't help but wonder if it's a Saturday that almost no one in the book has ever experienced. The level of octane and devotion and time--the sheer amount of time--required to work in the White House in the modern presidency makes it difficult to believe that anyone there has any semblance of a life anything like most Americans (not to self: because I mow my lawn and do yard work, does that mean I'm like "most Americans? To be filed away and answered later). And the stakes? The stakes are the highest in the world, a veritable Game of Thrones, or House of Cards...minus the beheadings and murders.

Well, at least as far as anyone knows. (And yes, I know comparison to either of those tv dramas is more than a bit cliche.)

In any case, The Gatekeepers was a great read. Starting with the opening of the Nixon Administration and H.R. Haldeman and finishing with the Obama Administration's Rahm Emmanual, Bill Daley, Jack Lew, and Denis McDonough, Chris Whipple tells the story of each Administration through the lens of how that chief of staff addressed the problems each president faced. There are greats here, like the incomparable James Baker, as well as others who were either failures or just men out of their depth, like John Sununu, Donald Regan, or Bill Daley. Through their eyes you see war, domestic policy, and the internecine warfare of Washington politics.

It's a fascinating and enjoyable history, one I readily recommend.
★ ★ ★ ★ ★
rowasaurus
The White House Chief of Staff is a key position to define the actions of the President of the United States. Journalist Chris Whipple through extensive interviews examines every Chief of Staff from Richard Nixon through Barak Obama. THE GATEKEEPERS is a behind-the-scenes, inside look at these presidents. The storytelling and information is well-done and filled with insights.
As this book was published, Donald Trump won the presidential race and feeds into the Eiplogue for this book. As Whipple writes, "As we have seen in the experience of every president since Eisenhower, the White House staff, the Executive Office of the President, and the administration itself cannot function effectively without a strong chief." (Page 298) On the same page, Whipple has this interesting quotation, "Power in Washington really does reside in the White House," says Erskine Bowles. "And the little cabal that surrounds the president controls the flow of information to him. And information is power." Trump's chief mist control that flow of information to the president and be his honest broker when decisions are made…The chief must be the gatekeeper who decides who sees the president. He must almost always be in the room to prevent end runs by people pushing their own agendas."
I enjoyed reading THE GATEKEEPERS cover to cover and recommend this book.
W. Terry Whalin is an editor and the author of more than 60 books including his latest
Billy Graham: A Biography of America's Greatest Evangelist
★ ★ ★ ★ ★
james monks
I'm not a history buff or political nerd, but I know enough about the two to understand it and appreciate it. When I picked up The Gatekeepers, I was a little worried that I just got a boring, esoteric work on White House politics. Instead, what I got was a fascinating story on how the United States presidency really works.

The Chief of Staff is one of the most significant positions in all of government. This is incredible when you think that the Chief of Staff is not elected nor even confirmed by Congress. Obviously, the President of the United States is arguably the most powerful person in the world, but controlling who has access to the POTUS involves a special kind of power.

The Gatekeepers recalls the trials and tribulations, successes and failures, intelligence and stupidity of all Chiefs of Staff from Nixon to Obama. The general consensus is pretty clear: it's the worst job in the world. In short, the entire focus of the chief is to give credit to the president but take all the blame. The Chief of Staff needs to be almost invisible. The public should never focus on the chief but on the president.

I really enjoyed this book. Under the surface, The Gatekeepers is about leadership. Effective leadership requires large doses of humility. Presidential success requires not just a selfless leader but a team of selfless leaders.

You don't need to have some obscure knowledge of presidential politics to enjoy this book. It is a very accessible and enjoyable read.
★ ★ ★ ★ ☆
sameea kamal
'The Gatekeepers' is a great look into the men that tried to help run things for the President of the United States, the Chiefs of Staff. Chris Whipple takes us from an incredible meeting at the beginning of the Obama administration where the former chiefs met to talk and offer their wisdom to Rahm Emanuel who was about to take the position on. From the fascinating meeting, we are walked through the past, from the Nixon to the Obama administrations, We see how each president succeeded or failed due to the way his administration was run and controlled (or not) by the Chief. I had not really thought about how some of these men were long time political forces. From Cheney and Rumsfeld who were part of the Ford administration and where they ended up as Chiefs and sometimes higher. It was very how Cheney ran a tight ship as a chief, but when he was the VP did things to go around Bush's chief. I really enjoyed this book and found it very appropriate as such a loose cannon entered the White House. I highly recommend this book.
★ ★ ★ ★ ★
marleen seckendorf
I decided to read The Gatekeepers by Chris Whipple as I have an avid interest in the history of the United States and the Presidents who led our nation. This book offers a look into those who have the role of being the one to tell the President no or that is not a good idea.
The book is well written and researched. The author's writing style makes it an easy to read and absorb piece that is hard to put down. This is the first book by Whipple that I have read, but after this one, I will track down some of his other works to read.

The book covers the Chiefs of Staff from Nixon through Obama. Whipple had the fortune to be able to interview many of those who served in the role and some of those who worked with them. He covers those who did a good job and those who were less than stellar in the position. He also addresses through those who have been in the position what makes a good Chief of Staff. His chapter titles were interesting. He adds an epilouge at the end where he speculates what Donald Trump may or may not do in regards to a Chief of Staff.

I recommend this book for anyone who has an interest in politics, the White House or the Presidents.

I received a free copy of this book from Blogging for Books and Crown Publishing. It was with the understanding that I would write a review and place in on Blogging for Books, Goodreads, the store, Barnes and Noble and my history book review blog. I also posted it to my Facebook, Twitter, LinkedIn and Google Plus pages.
★ ★ ★ ★ ★
russellino
I am generally a fan of political memoirs and biographies, so was interested in the subject matter. "The Gatekeepers" follows the experiences of each president's chief of staff, starting from Nixon to Obama (interestingly the presidents before Nixon, like Lyndon Johnson, preferred to do the work themselves, while John Kennedy used his brother Bobby as the trusted advisor, yet Nixon settled on the idea of having a chief of staff after witnessing Eisenhower's experiences--as President Eisenhower had a military background, and saw the presence of a chief of staff as important for organizational purposes). I was initially concerned that the writing might be dry, but the author opens the book with a rather witty writing style, and continues in that fashion.

Some memorable characters (other than the presidents) discussed in this book, include Dick Cheney, Donald Rumsfeld, and Rahm Emanuel, among others. Their roles are discussed simultaneously with the U.S. history of the times, and how it shaped their actions. For instance, Richard Nixon as incredibly paranoid that everyone was against him (a paranoia also fueled by FBI head J. Edgar Hoover who had lied that former President Lyndon Johnson had eavesdropped on him, as well as Nixon learning that Johnson had installed an audio recording system in his office, which could be turned on with the press of a button), and the actions of the people around him--including his chief of staff--ultimately catered to that view, which ended up in the Watergate scandal, the exposure of Nixon's personal tapes (which, because of a strange urging by his later jailed chief of staff who saw them as proving Nixon's innocence rather than his blame, were preserved rather than destroyed), and a prematurely ended presidency that led to the unlikely presidency of former vice president Gerald Ford (who was such a straight shooter, that--in the world of Machivellian duplicity that always swirls around the office of the President--he started getting treated as a clumsy, not very bright stand-in), as one of the anecdotes.

Ultimately, I found the book very readable, and the way the author went about describing the characters (and the multitude of problems they had to deal with), made them come alive. If you like books about politics or history, this book will be enjoyable.
★ ★ ★ ★ ★
jason prager
THE GATEKEEPERS is a fascinating glimpse into the day-to-day functions of American politics, revolving around a pivotal role that often goes unsung: the White House Chief of Staff. He's the guy who, when the position is done right, has his finger on everything, and makes sure the president isn't overloaded. He's not a "yes man;" he's got to be an unbiased "son of a b****" who isn't afraid to tell the president no. It's not a job many wish for (most of the individuals interviewed here initially refused the role), but it's a job few regret, no matter the toll it takes on their personal lives.

Chris Whipple's book may initially seem to gloss over history; after all, in 300 pages he covers eight presidencies, Nixon (featuring the first "modern" Chief of Staff) to Obama. Each period is worthy of its own encyclopedic collection. However, Whipple's focus is on the role of one man; yes, he'll branch out and hit on other key players, but only as they relate to the Chiefs of Staff. The result is a condensed history that doesn't try to tell a larger tale; it's simply an exploration of one "spoke in the wheel," as Jimmy Carter would've put it. It's an utterly fascinating book with (supposedly) candid interviews of former White House staff and presidents. Whipple has no political motivations; navigating through the politics, he focuses on the human element at hand. This is a must-read for anyone with an interest in politics, or interested in how our country has been run since the Nixon administration.
★ ★ ★ ★ ★
david konefal shaer
I liked the history in this book, it was informative.What I learned was the power that the White House Chief of Staff has, he is the the one who determines who gets ascess to the President. He should not be a yes man, he needs to tell the president no if that is what is needed. He needs to be honest with the president. This book should be read by any one who loves American history.

What I didn't like and it has nothing to do with the book but how the players are the same throughout administrations the only thing that changes is the role they play. For example look at the different roles Dick Cheney had:
Donald Rumsfeld deputy chief of staff during Gerald Ford's administration and later became Chief of staff:
Secretary of Defense for George H. W. Bush
Vice president for George W. Bush two terms
He was an adviser for Jimmy Carter's transitional team
Maybe it is time to drain the swamp and get new blood and ideas in Washington DC.
This book is an easy read and worth your time. Near the end of the book I thought the author was a little loose with his facts in regards to President Obama.

I received this book for free from Blogging for Books for a honest review which this is and is mine own.
★ ★ ★ ★ ☆
fernando infanzon
The success or failure of a presidency largely depends on whether or not the president is able to deliver on the agenda he or she sets upon taking office. Are they able to get things done? Can they focus and prioritize their goals so they don't waste time on something that isn't achievable or realistic (or try to do too much)? Can they maintain their public image as well as key relationships with Washington insiders? And can they do all that while running a functional office that will help them do the most important job they will ever take on?

It's not an easy job, and many seemingly qualified people have had lackluster presidencies. Chris Whipple, documentarian and journalist, makes a case that many presidencies fail because of a lack of organization within the White House itself. He posits that the Chief of Staff is perhaps the most singular and important role any president can fill once elected, because this little-understood position often pulls all the strings behind the scenes. They manage the president's schedule and staff--often acting as a gatekeeper so that the president can maintain focus among the constant noise and needs surrounding the Oval Office.

The Gatekeepers is a fascinating history of how modern presidency works. The behind-the-scenes glimpses into each presidency from Richard Nixon to today are informed and, as Whipple believes any good Chief of Staff should be, sometimes brutally honest. Whipple has a palpable admiration--or at least an abiding interest in--many of the people populating his story. Unfortunately, he definitely plays favorites. The segments on George H.W. Bush and Bill Clinton in particular feel so rushed and inconsequential that they might as well not be there at all.

Whipple is particularly enamored of using Donald Rumsfeld and Dick Cheney as a framing device: they enter as Gerald Ford's Chiefs of Staff and ultimately return to The White House as Defense Secretary and Vice President, respectively, for George W. Bush. Part of the reason Whipple loves their narrative so much is that the first president they served was bogged down in the end of Vietnam--an unpopular war that helped crush his legacy. Decades later, Rumsfeld and Cheney pushed their president into another unpopular war. In this, Whipple sees a Shakespearean thread to weave his book on. But Rumsfeld and Cheney don't work as bookends because they are neither the first nor the last Chiefs of Staff discussed in the book. It makes it feel like Whipple is only just getting to the point (or just figuring out what his point really is) when they show up, and it makes the Obama presidency and his Chiefs of Staff feel like an afterthought that shouldn't be there. The Shakespearean narrative Whipple is so enamored with is also a rabbit-hole that has nothing to do with his central theme: that the Chief of Staff shapes the presidency. He nearly forgets to discuss George W. Bush's Chief of Staff at all except to say that he was inconsequential. He tries to draw parallels since Rumsfeld and Cheney are former Chiefs of Staff, but mostly he doesn't seem to notice that his entire premise has gone out the window.

Whipple's case for the Chief of Staff being essential to an administration's success is always somewhat dubious, but it really began to fall apart during the Reagan years. For the first part of Reagan's presidency he had one of the most celebrated Chiefs of Staff ever: James Baker. After Baker left, Whipple argues that Reagan's administration became fractured and fell into the Iran-Contra scandal, which nearly led to his impeachment. Whipple essentially blames Reagan's Chief of Staff for allowing Iran-Contra to happen, positing that Baker or a similarly strong Chief would not have allowed it to happen. Except Whipple also uses H.R. Haldeman as a prime example of what a strong Chief can be capable of, and Watergate happened on Haldeman's watch. Indeed, Haldeman ended up doing jail time for helping cover up Watergate once he realized it had happened on his watch.

Whipple's argument attempts to remove agency from the presidents, and you can't do that. After all, a strong Chief of Staff couldn't save Nixon from himself--Haldeman was famous for trying to prevent "end runs" on Nixon by strictly managing who had access to him. But it didn't work. Nixon found a way to let people in. Similarly, Whipple blames a lot of Carter's failures as a president on his initial refusal to select a Chief of Staff. But having a Chief of Staff didn't seem to help George H.W. Bush from falling into some similar troubles a decade later when he also became a single term president. And can we really say that a stronger Chief of Staff would have prevented Cheney and Rumsfeld from engineering the Iraq War? After all, Colin Powell, George W. Bush's Secretary of State, was powerless to stop them. W.'s own father couldn't advise him against it.

I've complained a lot about Whipple's central thesis, which probably makes it sound as though I didn't like this book. That's not actually true. As much as I found its central premise to be flawed, I greatly enjoyed reading this. The Gatekeepers is both a quick read and an engaging one. Whipple has an eye for detail and maintains expert control of his narrative. There's a natural flow from one administration to the next that only a gifted storyteller can achieve. The favoritism does cause pacing problems, though. Since he can't muster much interest in the administrations of George H.W. Bush or Bill Clinton it feels as though the center of the book does not hold. Again, those sections might as well not be there. Whipple also seems confounded by the administration of Barack Obama, which is too recent to have much benefit of "hindsight," if you will. History has shown us how every other presidency has turned out but Obama's legacy is still being written, which seems to make Whipple hesitate about how to approach him.

At the end of the day, The Gatekeepers is best taken as an intimate history of the presidency from 1968 through about 2013. As that, it excels. Its focus on parts of the presidency that usually remain in the shadows feel revelatory--even in administrations like Nixon's or Reagan's, which have been covered pretty extensively by now. To get insight into how people come together and shape a presidency is fascinating, and Whipple tells the tale well.

For more, check out my website SupposedlyFun.com
★ ★ ★ ★ ★
trica
I have to fess up to being a neophyte when it comes to politics and political history. I'd be pretty hard pressed to tell you much about the goings on in Washington any farther back than ten years, given that I was barely out of school then and had little interest or predilection for the field. Yet, now in my early thirties, I cannot seem to get enough presidential history, in the form of literature. film, and documentary. Perhaps I'm playing catch-up in the hopes of finally "winning" a political argument with my mother! (No chance! Love you, mom!) Chris Whipple's new book, The Gatekeepers: How the White House Chiefs of Staff Define Every Presidency is a comprehensive account of each presidential administration, from Richard Nixon through Barack Obama, detailing each president's picks for the esteemed position and how that choice came to determine the effectiveness of the president's term.

As admitted above, I know very little about the goings on in the White House, so I was surprised to read that the average length of time for a chief of staff to serve a president is eighteen moths, due to the high pressure and intensity of the commitment. He (or she, someday) is the only individual with direct access to the president and so has the nearly impossible task of prioritizing the president's responsibilities and goals, keeping out individuals with interests of their own, and ultimately keeping the White House and administration functioning smoothly and effectively. I had no idea that most of our recent leaders had three to four chiefs during their time in office, each making the position their own and steering the ship in their own fashion.

Organized chronologically, with a chapter for each president and his chief(s) of staff, Whipple's book provides photos of the many personalities detailed, excerpts from speeches, memos, and newspaper articles, as well as unique perspectives gleaned from interviews he personally conducted with some of Washington's retired elite. From the oval office, to prison, to foreign wars, many of the chiefs of staff detailed have gone to great lengths to protect their administration from ruin, even at the cost of their health and freedom. Others have had an agenda of their own, pulling presidential strings like puppet-masters or neglecting the inherent duties of their post, resulting in disastrous consequences for their leader and administration.

Whipple's book draws comparisons between our current administration and that of Richard Nixon, another Washington outsider who felt many were conspiring against him and vowed to make those in question pay. One can only hope that, with history so clearly laid out before us, it would not be so bold as to repeat itself. I found this to be a great informative read and highly recommend it to history buffs and fellow noobs alike!
★ ★ ★ ★ ★
emily broom
I thoroughly enjoyed reading this book. Whipple created an accounting of the White House Chiefs of Staff from Nixon through Obama. The successful and the not so successful. The successful ones were given the authority to actually control the fire hose of information coming into the President. And to prevent the people who attempted to go around them to reach the President with what they thought were unique and special needs. Similar to the military, a lieutenant does not jump the chain of command and go directly to the general, he goes through channels. Otherwise, the General (President) would be overwhelmed with opinions and subject to following the most influential talker, regardless of facts.
As I finished reading this book, I was left with a feeling of awe in how well some of the Chief of Staffs could "herd cats" successfully. It takes a real talent.
I read a lot of political history books, and this one ranks up there with the best. It fills in a lot of holes and explains a lot of actions that I wondered about in my reading of presidential memoirs.
Highly recommended!
★ ★ ★ ★ ☆
marrianne arnold
Chris Whipple in The Gatekeepers has written a very informative book about being the White House Chief of Staff and I think ultimately he does prove his point that a White House Chief of Staff is vital to a successful presidency. What we learn I think is that it isn't as simple as having a Chief of Staff, but rather you need the right Chief of Staff to make policy go in the right direction. What we also learn is that certain traits are better than others: your best buddy Jim Bob from back home should probably not be Chief of Staff, and someone who is going be combative and annoy the other White House staff probably isn't a winner either.

But there's no sure fire Chief of Staff blueprint, just some people who have succeeded at the job and some people who have failed. Chris Whipple does explain why they failed by recounting the events and illustrating why these failures may have occurred by talking to seventeen Chiefs of Staff and two former presidents. While sometimes I feel like he got bogged down in the administration defining events and lost the Chief of Staff focus part, I think The Gatekeepers was an instructional look at the good and bad of the most demanding job in Washington D.C.
★ ★ ★ ★ ★
tizire
I found Chris Whipple's book The Gatekeepers to be a fascinating review of history, showing how the presidents' staff organization impacted the efficiency and effectiveness of their tenure. It helped me put into perspective the presidential legacies of my adulthood, and I could clearly see how the lessons of their choices can shed light on the weaknesses and potential strengths of the current and future administrations.

Whipple's research is impressive, including information from exclusive interviews. Each president from Nixon through Obama and their chiefs of staff merit a chapter, resulting in a synopsis of their tenure that, in an hour's reading, gave me a great overview.

Although I have been reading presidential biographies for many years, I had little knowledge of the importance of the chief of staff. I found The Gatekeepers to be an original and surprising book, not at all dry or arcane, but a lively and interesting addition to understanding the American presidency.

I received a free book from Blogging for Books in exchange for a fair and unbiased review.
★ ★ ★ ★ ★
kishoo0oo
The saga of the Chiefs is every bit as compelling as the transitions of power that occur within the notes left in the "resolute" desk. These men (I think all have been male) inhabit a special club who have weathered storms and celebrated triumphs with the Presidents in ways no other group has done. That they take the time to have luncheons for their incoming successors, and talked so candidly with the author about their failures speaks volumes about the power they wield behind the scenes. This was a compelling "read" that easily kept me awake as I listened to it on a long trip. Highly recommended to all, regardless of your political persuasion. You may find hope for America in the narratives.
★ ★ ★ ★ ☆
dana al khatib
I was surprised to realize that the position of White House Chief of Staff only existed since Nixon. Previous presidents often turned to trusted aides to perform similar duties, but it was on an ad hoc basis and it wasn't until Kennedy was caught flat footed by the Bay of Pigs that he realized he needed a gatekeeper and all the presidents since then have employed such a person to run interference for them and to keep the White House running smoothly and keep the president on schedule and on focus. Some presidents are easier than others to work with and some chiefs of staff are more organized than others. Perhaps the best example of how the right or wrong Chief can make or break a White House is that of the Reagan White House under James Baker and then Donald Regan. Under Baker, the president appeared to be in control and things got done, but under Regan, infighting among White House staff and cabinet officials was out of control and the President appeared helpless. The Gatekeepers is a compact account of all the Chiefs of Staff since the Nixon White House, with lots of behind the scenes details.
★ ★ ★ ★ ☆
achraj singh
Chris does a good job of telling the stories of the White House Chief of Staff. He covers many presidents and gives a lot of history. His stories tell of the responsibility for COS on the job side and personal side. He doesn't hold back on the details, he has a lot of material in this book.

I would recommend this to anyone that like politics, history, and or a little bit of personal stories in the lives of who runs the country. It is a lot of information in one book and you may want to take your time reading to take it all in.

Disclosure of Material Connection: I received this book free from the publisher through Blogging for Books. I was not required to write a positive review. The opinions I have expressed are my own. I am disclosing this in accordance with the Federal Trade Commission's 16 CFR, Part 255: "Guides Concerning the Use of Endorsements and Testimonials in Advertising
★ ★ ☆ ☆ ☆
bob parry
I was enjoying this book. The behind the scenes stories make for an interesting read. I expect that the information. Is acturate, but then I come to page 141 (hardcover First Edition). The author, Chris Whipple, is writing about the Iran-Contra Affair during the Reagan Presidency. It is a seminal moment in President Reagan second term and received significant media coverage. Mr. Whipple writes, "Oliver North, an army lieutenant colonel, was an overzealous cowboy." Lt. Col. North was a Marine. This is basic fact checking, which must make the reader question the rest of the books claims. If the author doesn't know the difference between the Army and the Marine Corps he should not be a national journalist. If Mr. Whipple doesn't expect the reader to care about the difference, he fails to understand his role to inform the reader. Either way the accuracy of entire book must be called into question when such a basic fact is misstated.
★ ★ ★ ★ ☆
ali alawi
This is a fascinating look at how the Chief of Staff can define a Presidency, from John R Haldeman on. Whipple's research is outstanding. He devotes a chapter to every president from Nixon through Obama, and shows how their Chief of Staff either helped him achieve his goals or crippled his effectiveness. Haldeman set up the perfect system for Nixon, and subsequent presidents followed another system at their own peril. An easy but very interesting read, The Gatekeepers gives us an insider's view of how the West Wing works, along with insights to some of the historical events of the past few decades. 4 stars! It would have been higher, but the writer's political biases showed through on the last two presidents in particular, and in his comments on President Trump. Still an excellent read. Highly recommend! Thanks to Blogging for Books for an ARC of this timely work.
★ ★ ★ ★ ☆
jefferson ludlow
The Gatekeepers is an entertaining and interesting book that provides amazing insights into the role of White House Chief of Staff as well as the role of President of the United States. Through extensive interviews with eighteen chiefs of staff and two former presidents, Whipple has created an insightful and absorbing book that clearly displays the power and influence of the role of White House Chief of Staff.

While this complimentary book was provided for review by LitFuse Publicity Group, no other compensation was given. All remarks are my personal and honest opinions.
★ ★ ★ ★ ★
michal
Must-read for anyone who is president or chief of staff or who wants to be. Chris Whipple has hit it out of the park with this essential history of the second most powerful job in Washington. I enclosed a photo I took of President Reagan with his chief James Baker in 1981. Baker was the "gold standard" as a White House chief of staff, and this book tells you why. Great job Chris.
★ ★ ★ ★ ☆
dawn mottlow
Quite interesting to see how similar (in dysfunction and infighting) each of the various past 9 White Houses have been.
Different staff in each White House, but they all had their share of back stabbing, power grabbing, true believers camp versus pragmatists camp opposed against each other within the same White House, etc..
I used to have a certain amount of glamour when I thought of working in the White House. But a lot of the sheen wore off after I read this book.
Interesting to note that there were some players that have been around the inner circle of the White House for decades. Rumsfeld, Cheney, Podesta, Panetta etc.. have been in different positions in the various White Houses and their cabinets. Lasting power without burning out at that level of intensity is something !
A huge revelation for me was this : Insiders were saying that Dick Cheney was the very opposite in his early years compared to how he is perceived now.
Very collaborative, genial, friendly and so on. People wanted him around. They wanted him to be working in the important positions. Something changed in him after 9/11 and he went to the dark side (at least that's the take of many people who had known him all those decades).
There is a picture of him in the book in his younger days. You can almost feel how different he was then.
In terms of who was top dog, most previous White House Chief's of Staff seemed to think James Baker III was the best role model in how one should be in that position.

Some interesting tidbits from the book (edited slightly for length) that might wet your appetite for the book :

Don Regan who was at one point Reagan's chief of staff said this in relation to his job. After Reagan's summit in Reykjavik which was initially perceived as a failure, Regan had compared himself to the guy with the broom who follows the circus elephants, cleaning up the mess..
I found that funny as I wonder how many working inside today White House with Trump think that.

John Sununu was caught using government aircraft for personal use. So Cheney and O'Donell went to see him and told him "You're going to become a problem for the President, it's going to be embarrasing for you if you keep doing this. .and you need to clean it up.. "
Sununu said "ok, fine. Thanks for coming.. I really appreciate it". And then he went ahead and kept on doing exactly what he was doing.
I'm sure plenty of govt officials in most countries do this, but once caught most stop. I found this funny that he didn't care and continued doing it.
There were other improprieties -- He was accused of making phones calls to EPA and the US Forest Service to grease the skids for a friends application to enlarge a ski resort. The friend has contributed to Sununu's campaign and let him ski for free.
Caught in the crosshairs, he then shouted at a Washington post reporter saying "You're a liar.. All your stories are lies.. Everything you write is a lie"..
Hahaha.. Does that remind you of someone in today's White House ?

As far as his role as White House Chief of Staff, over time Sununu has pissed off enough people where it came to the point that he had to be let go as he was no longer effective in his job. Most White House officials were saying it was time to let him go as he was now a liability in getting anything done. It was not unusual as many White House Chiefs of Staff got into a similar ego trip and started power tripping in their job.
Perhaps Sununu 's fundamental problem was his sense of entitlement. Jim Bakers rule that principals rarely succeed in this job has proved true again. "The people who don't succeed as White House chief of staff are people who like the 'chief' part of the job and not the "staff" part of the job" says Baker "you've got to remember that you are 'staff' even though you're powerful".
So it was time for Sununu to go. Bush Sr eventually decided to fire him but couldn't bring himself to do it in person. He really really liked Sununu. Bush Sr asked his son W to do the dirty work.
Bush Sr's son W writes "Dad asked me to notify John which I did in an awkward conversation.. He submitted his resignation shortly thereafter.."
Infact when W broke the bad news to him, Sununu simply ignored him.. Then Sununu walked into the Oval Office and asked the president "Am I doing a good job ? " Allergic to confrontation Bush Sr replied "Fine".
That was a bit stunning to me that even after W fired Sununu, Bush Sr couldn't bring himself to confirm it when Sununu walked into his office. Bush Sr really did like Sununu a lot so I can see his struggle around it.
If Sununu had mustered enough modest support, he might have held onto his job. Be he had few allies. He had made too many enemies over his time in that role. So much so that Pfiffner wrote : "In search for enemies who would have liked to do in John Sununu if they had the chance, one is reminded of the Agatha Christie novel Murder on the Orient Express... in which many suspects on the train had sufficient motive to have killed the victim. The mystery is solved when it is disclosed that each of the suspects was guilty because each had plunged the same knife into the victim."

Another revelation that was interesting for me to find out : James Baker confirmed that Bush Sr didn't really agree with this son on the Iraq War. The book revealed some of what went on in the Texas ranch during those times. When Cheney visited there others would be on top of him saying 'wtf"? Bush Sr coming out might've prevented a war and maybe saved thousands of lives. This is not some petty issue to hide on. Was he afraid of confronting his son ? Bush Sr felt that his son was badly advised by Cheney and Rumsfeld on this issue. It would've given W major pause if his father publicly against the war.
Side note : Saddam attempted an assassination on Bush Sr when he was in Kuwait. It says W probably took it personally. So there might be more reasons for starting the war than just Oil or implementing Democracy in the middle east etc.

Robert Reich and Bill Clinton were Rhodes scholars at Oxford together.Reich was later Treasury Secretary for Clinton.
Also Reich, Bill, Hillary and Clarence Thomas were classmates Yale Law school. Bill Clinton prepared for the Presidency similar to the way when he was cramming like the lanky, disheveled Yale law student that he hed once been, who rarely cracked a book until the night before the exam. He usually got an A.
In the classes they shared, Reich raised his hand a lot and often had the right answer, Hillary raised hers all the time and always had the right answer. Clarence Thomas never raised his hand and Bill rarely showed up. (haha)

Interesting tidbit from Podesta who said "Clinton spend an enormous amount of time picking his Cabinet and no time picking ohis White House staff"

Bill was truly gifted :
"I don't care how important the issue was, you couldn't get Bill to read a memo or open a book on it till maximum two days before" says Bowles. "And then all of a sudden you would see books on the subjects from the White House library stacked that high on his desk (he raised his hand above his head). "And you'd see periodicals on the subjects from people - Far Left , Far Right, didn't matter - scattered over in the East Wing of the living quarters. And when I looked at his phone messages, he would've called people on the periphery of the subject to ask them questions. And he was read like that old Evelyn Wood speed reading course. He could take a page and read it just like that and he retains everything in it. - and have a full discussion with me at the same time. And how he does it, I'll never know"

Given what this book lays out of what the Chief Of Staff entails, Reince Priebus is toast. But then the entire White House is toast really.. Just a matter of time. So there ..
★ ★ ★ ★ ★
melissa chapman
Whipple's study of the White House Chiefs of staff from the Eisenhower through Obama Administrations does it all. He has behind-the-scenes intrigues and stories enough to keep this a fun read and the independent, non-partisan analysis needed to make a substantial contribution to the literature on Executive Branch operations. Whipple clearly did his homework, drawing from interviews, diaries, and other first-person accounts and linking it all to the big-picture questions of the day. The Gatekeepers makes for a fast, fun, and enlightening read that brings home the critical importance of staffing to Presidential success. Highly recommended.
★ ★ ★ ★ ☆
rawda
A really interesting look at a small fraternity of men that keep the White House and our country running. Lots of little details of behind the scenes stuff in this one. Also contained is a quick run through on each president these men served and the major events in each presidency.

The other qualification for the job besides taking the heat is to be able to use the f word effectively. Lots of that in this one but it's an extremely high stress job and the expletives seem to fly.

Great book. Recommend.
★ ★ ★ ★ ★
amir shariff
I am not a political junkie, but I found Whipple's book fascinating and readable. Spanning the presidencies from Nixon through Obama, he reveals how each Chief of Staff helped shape the presidency. The book opens with a description of a special meeting held at the end of W. Bush's term, to which all the living chiefs were invited to share advice with Rahm Emmanuel, Obama's incoming chief. The following chapters then cover the separate presidencies. Whipple gives a lucid presentation that brings to life the many names we have known mostly through national crises.
★ ★ ★ ★ ★
jasmina
The Gatekeepers, by Chris Whipple, totally surprised me. I was expecting dry recitations about the chiefs of staff and their daily activities. Instead, I learned much more than I would have anticipated about how the different styles and personalities of the chiefs of staff affected the presidents for whom they worked, and the policies of those presidents. I admit to being woefully ignorant of the role played by the chiefs of staff, and I totally underestimated their power. This book would be an ideal gift for anyone fascinated by politics or policy, or those who still lament that The West Wing went off the air. The greatest treat of The Gatekeepers is the first-hand, honest information shared by former chiefs and White House staff. *I received a free copy of this book in exchange for an honest review*
★ ★ ★ ★ ★
jennybeast
The story starts off with Rahl Emanuel when he joined Obama's presidency in 2008 when the market was grim and the country got its first black president.

Next it goes into each chief of staff's bio, personality, situations and what they really do, their job of speaking for the president and speaking to the president on usually touch matters. And interesting information on Dick Cheney and Rumsfield.

It makes a dull topic, but made an interesting read by going through multiple stories and historical references of the brilliant men who this role a respectable one.
★ ★ ★ ★ ★
holly lamb
If you are looking for a book that ties in with current events, particularly with #45's style of leadership and the White House statement that if John Kelly left, #45 would serve as his own Chief of Staff, citing former Presidents who had done that, read this book. I had NO IDEA how important a good Chief of Staff was until I read this book. It goes back to Nixon and finishes with Obama's Presidency.
★ ★ ★ ★ ★
andrea
Really enjoyed this book. I really enjoyed being given an insider view of what was going on in the White House under various Presidents. Very interesting information on the importance of having a good chief of staff. Would highly recommend this book.
★ ★ ★ ★ ★
rora
The Gatekeepers is nothing short of a brilliant read, from beginning to end. It expands in fascinating new detail the story the author told, together with filmmakers Jules and Gedeon Naudet, in the 2013 Discovery Channel documentary The Presidents' Gatekeepers, and less directly, but no less importantly, the story they told in the Showtime documentary, two years later, Spymasters: CIA in the Crosshairs (additional information, including trailers, available at chriswhipple.net). As such, it's the most timely window imaginable into presidential politics as they're currently unfolding: a riveting historical analysis that lays bare a central reason why the Trump presidency is in fact as dysfunctional as it appears. The picture that emerges is of a presidency that hinges on an old, but corrigible mistake, made by not a few past presidents early in their administrations, made by this one in newly spectacular fashion. For all us who want to understand better what's unfolding before our eyes, and in the process how we might manage to survive at least a bit further into the new century, this is absolutely and unequivocally essential reading!
★ ★ ★ ★ ★
kevin jung
Top shelf read. Who knew chief of staff was such an important position? I do now. This book brings you right into the action of what goes on with how decisions are made. Although it didn't make me change my mind about which presidents were totally not president material it did leave me stunned that I was right when I thought it. Scary how much power presidents have and how lucky we have been that we have not had a worse outcome. Until the one we have now, that one could be the death of all of us...literally.
★ ★ ★ ★ ★
baara barbora hrobarova
The events here are relatively decent history. Despite that, this retelling brings it together into a story which simultaneously simplifies and overwhelms. It does for modern presidential history what THE WEST WING did a decade ago, with more information and documentation. As good and balanced a book on contemporary history as is possible in this environment (it has a conclusion that includes Trump).
★ ★ ★ ★ ★
ayamee
This was a thoroughly informative book that looked at an area often overlooked. The White House Chief of Staff is arguably the second most important position in America. The chief controls the President's schedule, who has access to him, and the information he sees - or doesn't see. Chris Whipple did a great job with an impressive amount of research and first hand interviews with the past Chief of Staffs.
For anyone interested in the Presidency, this book is a must.
★ ★ ★ ★ ☆
courtnie
This is an awesome book on the way the president works through his chief of staff. The amount of power the gatekeeper yields you don't really comprehend until you read a book like this one. The only complaint I have is the book covers such a large span that you get snippets of different chief of staffs. I would have liked to seen more detail around maybe one or two. But at the end of the day it gets me the info I want, to go find more stories.
★ ★ ★ ★ ★
chessie273
Mr. Whipple presents us a wonderful insider perspective of how one person can heavily influence the President of the United States: the Chief of Staff. You will read about the lives of men that tried to do their best to help the reputation and organization of the presidency and others who were not quite productive. The book offers the stories of the Chief of Staffs of President Nixon to President Obama. Mr. Whipple then concludes with an advice to the Chief of Staff of President Trump, which should definitely be followed. The book is obviously well researched. I would recommend it to those in the following fields: political science, law, history, public administration, management, leadership, communications, and government. If you are interested in presidential and American history then this is a book for you. If you'd like to know more about the team of the leader of the free world then this book is for you.
★ ★ ★ ★ ★
lalita
Crisp, precise writing. Holds interest throughout. Lots of examples that illustrate the points and are of great interest. Excellent history of the 1970-2016 period, concentrating on critical players that are not as well known as others. If you are interested in presidential politics, a must. I only wish that the author had told us a bit about Sherman Adams. But I will find out about him elsewhere.
★ ★ ★ ★ ★
leeanne
The Gatekeepers chronicles the experiences of White House chiefs of staff from Nixon to Obama. It's very good as a study of organizational leadership Dos and Don'ts, strategic planning, personnel management, and the importance of good interpersonal relationships to effective leadership. I definitely recommend it.
★ ★ ★ ★ ☆
randy
Are you interested in the Powers Behind the Thrones of the various presidents in Washington, D.C.? The men who stood behind or to the side of our presidents, the White House Chiefs of Staff are a fascinating group of men who have wielded tremendous power over our government, for better or for worse. Who are they?.

"The Gatekeepers: How the White House Chiefs of Staff Define Every Presidency" is a very interesting look at the Chiefs of Staff of our more recent presidents. The position has been filled by a variety of men, some on the quirky side, some quite competent, and others who should never have set foot in the West Wing. They are called the Gatekeepers because they control access to the president, it seems night and day, those who get to see and talk to the president and those who don't, while ensuring the president keeps to his schedule. They have the president's ear and it is incumbent upon them to present the unvarnished truth as so many others are wont to give their own version of the truth, or what others think the president wants to hear.

The person chosen to be a Chief of Staff can just about make or break the president, and how he is regarded in terms of a success or a failure. One of the more famous examples of this is the early Chief of Staff of President Reagan, James Baker, who was a standout, and he made his president look so successful. After Baker left, his replacement, Donald Regan, was his polar opposite. The smooth running of the West Wing came to a screeching halt, there was constant infighting among the staff, no seemed to be in control, and it reflected poorly on the president. Same president, different chief of staff.

The author interviewed the living chiefs of staff and wrote about them in detail. The good, the bad and the indifferent. This book opens the door so we can see more clearly what happens in Washington, D.C. and in the White House in particular. So much of what happens can be laid at the door of the chiefs, regardless of whether they are in view, or in the shadows. This book is well worth the time spent reading it.
★ ★ ★ ★ ★
marianne barone
Author Chris Whipple's THE GATEKEEPERS is a highly readable book that focuses on the workings of the presidencies from Richard Nixon to Barack Obama. Whipple helps us understand that, the President of the United States of America is the one in charge, but it's the Chief of Staff who makes the intricate daily machinations possible. And that in turn, defines each presidency and how each president is remembered.

Chapters are divided by the presidencies and whom each president selected to become the Chief of Staff (COS). The styles of each COS are discussed and how they helped or hindered the man they served. Nixon's H.R. Haldeman, for example, understood that logistics and communication were paramount. Everything had to flow through him in a chain of command that allowed the president to focus on matters of importance. Yet, matters spiraled out of control.

Gerald Ford's presidency was mired by his intent to be available to his staff, but this approach failed miserably. This 'spokes of the wheel' paradigm had staff reporting to the president, but was highly dysfunctional for a president.

As you read THE GATEKEEPERS you'll enjoy seeing how each president's gatekeeper manipulated the staff and its impact on his boss. For those who weren't yet born or politically aware during the Nixon/Ford/Carter/Reagan/Bush(es)/Clinton presidencies, this book gives a succinct, informative—yet chatty—background to our countries' chief executives.

Reading this book has been an eyeopener; as I read this book as Trump's first month in office has been fraught with staff problems. From Sean Spicer, Kelly Ann Conway, and General Mike Flynn, to COS Reince Priebus, I can see that the Oval Office is not well-directed. I learned from THE GATEKEEPERS that it can't continue this way and that a shake-up is coming. This book is a political primer that has prepared me to watch the unfolding of a presidency in a more informed way.

If you enjoy informative non-fiction delivered in a readable style, THE GATEKEEPERS is a book you'll want to read.
★ ★ ★ ★ ★
matt clemons
Very interesting to read about how each President thinks their role will be during their term. A reflection and revelation into the egos of both the President and then their Chief(s) staff as the term in the office reveals to them how US government does or doesn't work for each.
★ ★ ★ ★ ★
jasmine bertie
"…when government fails it can often be traced to the shortcomings of the chief." This is a salient point made by Chris Whipple in the introduction to his very important new book, in which he points the finger for many executive disasters, such as the roll-out of Obamacare at bad staff work at the highest level. The best chief of staff must be able not only to fall on his sword for the President, but even more importantly tell him the truth, even if they can't handle it. The book also points to a crucial question, as Chris Whipple's subtitle 'How the White House Chiefs of Staff Define Every Presidency' seems to indicate the power of this unelected, unconfirmed position is seemingly unlimited with the caveat that they serve at the whim of the president; who can cheerfully throw them 'under the bus' if he deems it to his advantage.
One of the best features of this book is the extensive documentation of sources, many of them interviews that the author uses in this work. There is also a considerable bibliography. The examination copy that I received had a blank epilogue, which in its own way is intriguing…
Is the chief of staff a 'palace eunuch' or a 'praetorian prefect'; will this position morph into a faceless but powerful behind the scenes bureaucrat that controls access and favors, or will it continue its current trend with the chief of staff as the shield and sword of the president; his Tonto.
★ ★ ★ ★ ☆
vicki vinton
Sometimes these sorts of books can be dry and bogged down in the wonkish workings of politics - not this one. This one is plenty "inside baseball" but Chris Whipple does a very good job of crafting an interesting, gossipy and revealing book of being close to power.

The sections about Reagan and Carter were most interesting because my knowledge was pretty thin. I had never considered how Carter's tendency to want to know *everything* set him up for problems, and how infighting derailed his administration from the start. James Baker, on the other hand, deftly weaves in the avenues and keeps the Reagan administration on track - and when he leaves, the imperial Don Regan almost wrecks it all.

Dick Cheney is interviewed and comes across petulant and arrogant. - and it's funny how his ex-friend Brent Scowcroft uses this book to criticize him some more. It's also interesting how people respected him in a bi-partisan manner during his time with Ford's presidency, but only see him as a dark and "malign" figure in the present day. Oliver North is *savaged* by many, including Baker, and it's pretty funny.

Any reader who likes the inner workings of politics will be intrigued by this book. Interesting, readable and gossipy - which I always like to see.
★ ★ ★ ★ ★
hyun
I really enjoyed this book. I'm a freshman in college and decided to read this for fun (and for my love of Leo McGarry), and I found it incredibly informative. I was not alive when a lot of the events mentioned happened, and it's been hard for me to find unbiased information on such political material. Whipple does an excellent job of evaluating presidents and their chiefs without favoring one or another based on party. His chapter on Trump's recently fired chief was published by Variety, and it also worth a read.

I highly recommend this book to anyone who has an interest in presidents and their legacies.
★ ★ ★ ★ ★
daniele vailati
Read a sample of it on my iPad. Easy, interesting read. Decided to get the book for my mom. She devoured it and said you don't really have to read the chapters in order, although I will read it in order Bc that's how it was intended. Anyway, very interesting so far!
★ ★ ★ ★ ★
timmi b
A must read book about the White House Chiefs of Staff (CoS) and how they helped or hurt their Presidents. Very absorbing read without any liberal or conservative political bias. One complaint-- I would have liked to have seem more written about the Bill Clinton/Monica Lewinsky affair given how if nearly destroyed his Presidency. If the then Chief of Staff was an effective "gatekeeper" of access to the President how was it possible for the CoS, at least, to not know about Lewinsky's questionable visits to the President before it became a hugh scandal? Would like to have seen more written about this Lewinsky affair from the Chief of Staff view point, but that's my only complaint of this excellent and unique book.
★ ★ ★ ★ ★
rorie
Love this book. It gives a fairly objective look at the inner workings of the White House without trying to boil down to its essentials what makes that office work--as if an author could know this better than those in office. The author does a good job with keeping the pace of the book moving rather than getting bogged down in details. Very enjoyable and informative read.
★ ★ ★ ★ ★
grace street
I am amazed at Author Chris Whipple's amount of detail and intimate details he got through interviews. I appreciate that he gives dignity to all the past presidents and Chiefs of Staff. He is fair -- he gives the benefit of the doubt. He doesn't waste time slamming certain political parties. He is observant and thoughtfu and learned in this book -- basically a written documentay about White House Chiefs of Staff. I have learned so much -- so much I couldn't have gotten from any other one source. This kind of book is important for a person's political understanding. All we hear from current media is a bunch of angry comments and fighting between the parties. From the very beginning this book is different.It reminds the reader we are all Americans no matter what our political leanings are; and that it would serve us well to remember history and gain understanding and also learn about these men who are very much part of our modern-day history -- men who have changed the course of our country.
★ ★ ★ ★ ☆
slanger
If you are into learning about how things work in the White House, you'll find answers in this book and it may help you in making decisions on who may been the better man to run this office.
Although it was a nicely written book, it did go into many back and forths and for me got a bit boring and more then I needed to know. But that's me and maybe it's what you're looking for.
So if you want to get to the bottom line on these man look no further then this well written book

I learned a lot about the history that I lived through and never knew about. I learned about decisions and choices that the president struggled with and were led by their staff into either disaster or triumph. It shows the importance of a good gatekeeper who helps the president deal with the massive amount of work that comes his way on a daily basis
I received this book in exchange for a honest opinion from Blogging for Books
★ ★ ★ ★ ★
lacie
If you have any interest in how the Presidency worked (and works, perhaps), this is an essential guide. Beautifully written and researched, with many different insights from a wide range of political perspectives.

Fascinating.

Robert C. Ross
May 2017
★ ★ ★ ★ ★
marla
If you are into politics and the interworking of the White House you will enjoy this engaging read about the White House chiefs of staff. This book delves into the seventeen living chiefs of staffs and the importance of this role in the White House.
★ ★ ★ ★ ★
charles h
As someone interested in politics for many years I've read quite a few books on the topic, and have to say this is a book that should have been written long ago! What a great perspective on the presidency.

The book begins with a 2008 meeting of past chiefs of staff at the behest of Joshua Bolten. They are there to welcome Rahm Emanuel to a very exclusive club, WH chiefs of staff, and to give him advice. It is an extraordinary gathering of power and experience, and a great way to introduce the book.

I am not familiar with this author. The author note says he is a writer, journalist, speaker and documentary filmmaker, and a producer for 60 Minutes and Primetime. He writes in a very accessible way. The book goes down easy but is also informative. I learned something interesting about each of the administrations covered.

The book covers the modern presidency, with about thirty pages each devoted to Nixon (and his chief of staff John Haldeman), Ford (Rumsfeld and Cheney), Carter (Jordan and Watson), Reagan (Baker, Regan, Baker and Duberstein) and Bush 41 (Sununu, Skinner and Baker). More recent presidents get about forty pages each: Clinton (McLarty, Panetta, Bowles and Podesta), Bush 43 (Card and Bolten) and Obama (Emanuel, Daley, Lew and McDonough). [Actually, there are two chapters devoted to Reagan, so he gets about sixty pages.]

Chief of staff is a position created by Eisenhower. Some presidents, like Ford and Carter, have chosen not to have a CoS, or to change the functions and structure of the office, but the author successfully makes the case that those decisions had a detrimental effect on the administration.

The author defines the position, its purpose and goals, and then shows us how each president revealed themselves with their choice and how that choice helped or hindered their presidency. Each CoS was unique and had strengths, weaknesses and outside influences .. events and personalities they had to deal with. For instance, can you imagine being chief of staff when Cheney was VP?

The book is well written and fascinating, bringing a new perspective to the presidency. For a long time I've thought Reince Preibus is a lightweight in DC, and figure he will be one of the first to leave the Trump administration -- he seems so out of his depth, and too weak to deliver tough truths to his boss; after reading this book I believe this even more strongly -- though it looks like Press Secretary Sean Spicer might beat him out the door.

The book is filled with anecdotes and insights based on interviews with those who've held the office, and sometimes their proxy disagreements are quite telling. The book concludes with a very interesting notes section and a respectable bibliography.

Highly recommended for political enthusiasts.
★ ★ ★ ★ ☆
pam macry
Fantastic book. Really enjoyed it and learned a lot. The reason I am giving 4 stars instead of 5 is because of the author's liberal bias that springs up like a weed every 10 pages or so. He literally cannot resist putting in his little editorials all over the place. He clearly loves Clinton and Obama, and despises Bush and Reagan. I'm ok with the author piling up quotes to make his case, but when he's not quoting, but narrating, and he's imposing his bias, it gets annoying.

I also would have appreciated having the F-words pruned out, that got old. I know he's just quoting people, but it could have still been pruned.
★ ☆ ☆ ☆ ☆
gregg
I had read The Presidents Club and totally enjoyed the un-bias, historical facts of the book. I thought the Gatekeepers would be a good follow-up but I was wrong! This guy gushes over all the Democrat Chiefs of Staff and vilify all Republican Chiefs. Jimmy Carter the most intelligent of all Presidents... come on!! Oh and Obama is a god to this guy. Full of bias trash. Snowflakes will love this book. Biggest waste of time and money I ever spent on any book I've ever read.
★ ★ ★ ★ ☆
bj rn
Interesting look inside. Gain insight. Not all sections were interesting but the majority and most likely different sections will spark the interest of different readers, depending on age and knowledge of political events.
★ ★ ★ ★ ☆
william battenberg
This book is interesting, especially for anyone who's a modern history buff. It reminds the reader of the many issues our country has overcome during the past 50 years and that perhaps things today are not as bad as they seem.
★ ★ ★ ★ ★
kareem
If you love to read "behind the scenes stuff" like I do, this is the book to read.
You are getting to peek behind the curtain to see what has happened with some of the President's and their Chiefs of Staff. These are the right hand men that work with the most powerful men in the world----the President's.
Mr. Whipple interviewed 17 Chiefs of Staff to write this book and they had some really interesting things to tell us about.
I was glued to this one and I think you will be too.
★ ★ ★ ★ ★
ignasi ravent s
I refuse to read anything not well written. This meets my expectation. Recommended by a retired lawyer and friend, it should be required reading for anyone interested in how the executive branch really works.
★ ★ ☆ ☆ ☆
hayley
Got this from a library. The author is a gifted writer, and makes some interesting points - I learned about political work and power struggles within administrations. However, he spins a bit for Presidents he favors, and pretending objectivity with blatant bias detracts. Carter was intelligent, but so arrogant that he had trouble getting his own party to work with him. How Whipple concludes, "Carter accomplished quite a lot" is baffling to those of us who remember his Presidency first hand, (unless a national speed limit is a notable achievement, or total economic morass). Then the redirection of blame for the most corrupt administration in modern times - blaming the Chief of Staff for a President's repeated, blatant lies to the American people is, to put it mildly, quite a stretch. "If you like your doctor, you can keep your doctor" repeated so many times was not an "oops", nor the fault of someone not telling him "don't say that" – it was a calculated lie in a sea of deceptions. Despite the influence of The Gatekeeper, the President's actions are still a function of his character, and he is still culpable.

However, Whipple's conclusion on Trump is accurate – pick staff well, let them do their functions, and learn from them.
★ ★ ★ ★ ★
vanessa willis
'The Gatekeepers' gives the reader an inside look into the workings of the White House, the Oval Office and the president. We learn some of the secrets and tips for a successful Chief of Staff, especially that it is the president who is speaking when they open their mouth, be straight with the president. A 'gatekeeper' has to know that too many people tell the president what he wants to hear, they need to be honest.

There are so many interesting and little known details in these pages, for example, that the lack of one was devastating for Carter's administration.
This is a book for all interested in history and politics.
★ ★ ★ ☆ ☆
gary moore
I read a lot of the other reviews before I started writing mine to see if I was alone in my insights. Apparently I wasn't. I did not remember Oliver North was a marine but that was a good catch by many. Much of what happened during Clinton's time I remember different. I think Newt Gingrich sent welfare reform to Clinton three times before he finally signed it. I thought it was Gingrich that sent Clinton a balanced budget. There was a lot interesting in the book and I enjoyed that part of it. I just feel he is a liberal and wrote his book with a liberal view point.
★ ★ ★ ★ ★
james kuan
Finally! A true inside view of how our government actually functions. Or ought to... This is the page turner of your life if you care about our future or the world around you...I could not put it down.
★ ☆ ☆ ☆ ☆
daisy
I had such high hopes for this book. But the out of left field comments about the impact of a Trump presidency ruined the book for me. Either write a political science book, or vent about the 2016 election. Don't mix the two!
Please RateHow the White House Chiefs of Staff Define Every Presidency