God and Donald Trump
ByStephen E. Strang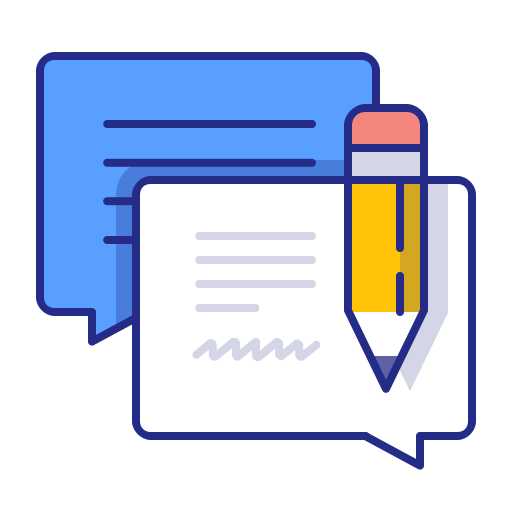 Total feedbacks:74
★

★

★

★

★

★

★

★

★

☆

★

★

★

☆

☆

★

★

☆

☆

☆

★

☆

☆

☆

☆

Looking forGod and Donald Trump in
PDF
? Check out Scribid.com

Audiobook
Check out Audiobooks.com
★ ★ ☆ ☆ ☆
s j hirons
And Satan brought the son of God atop an exceedingly high mountain and showed Him the kingdoms of the world and their glory. And he said to Him, "All these things I will give You if You will fall down and worship me." And America's Evangelicals shouted with one voice: "Sold!"
★ ★ ☆ ☆ ☆
hanh pham
As a reluctant Trump voter, I bought this book because I was interested in hearing a case made for a spiritual move of God behind the 2016 election. Although I am often skeptical of some of what I see in the charismatic movement, I do believe in the operation of the prophetic gifts, and so I was interested in hearing what spiritually discerning and prophetic people had to say about this issue.

To my surprise and disappointment, there was precious little of that in this book. The bulk of it was a fawning description of Trump's attributes, beliefs, and positions, with much of what was discussed having little to do with God or religion. There was very little attempt to deal seriously with the objections to Trump's behavior and character, and the concerns of respected and conscientious Christian leaders who refused to support Trump, such as Russell Moore and Al Mohler, were briefly and disparagingly dismissed.

As an example, one of the "miracles" that is mentioned as helping bring about Trump's victory was "the [South Carolina] voters' willingness to ignore what they were being told in order to elect the person with the best chance of becoming our next president." Miracle, really? One could more easily argue that it was political expediency combined with a lack of spiritual discernment.

Overall, there seemed to be very little effort made to even try for an objective tone.

There were a few helpful nuggets, such as the perspective of Mike Huckabee and Ben Carson after interacting personally with Donald Trump. And the epilogue was rather interesting.

Personally, I do tend to believe that God brought about Trump's victory as a result of prayer and I am reasonably optimistic that He intended it for blessing rather than destruction. I also see evidence of some sincere spiritual interest on Trump's part. But there was little in this book that brought illumination to this point of view. I should have saved my money.
★ ★ ☆ ☆ ☆
jonathan minila
Finally I understand the hypocrisy that the Pharisees and Republicans of Biblical times used to destroy Christ. This book is so twisted and distorted in trying to link God and Trump that it boggles the mind how someone so hateful and non Christ-like can be embraced by so called fundamentalist Christians who seem to lack shame and decency. No wonder this flock is losing members in droves. They have lost all credibility as being worthy to even pronounce the name of someone who hung on a Cross because of their treatment of all that is holy and righteousness. A POX on them all in Jesus name. They will be very hard pressed to explain themselves before their Creator on Judgement Day.
★ ☆ ☆ ☆ ☆
proftodd
One of the most delusional works I've ever read. A winding pathological reasoning for supporting someone that cannot possibly be godly, but is difficult to accept for those that call themselves godly. Truly a book for those Christians who have fallen out of touch with what Jesus was really about and need further justification for their support of such a man in god's eyes. If you are a true christian, you will read this as I do - a piece of fan fiction. The support for trump by mainstream christians is layed out for all to bear in this book's hilariously bad self-criticism of its own points, and points to the real story here, which is can this newfound christian mentality be saved from the brink of what appears to be a black hole of justification of immorality.
★ ☆ ☆ ☆ ☆
anahi
Trump's 2016 election was a bit of a fluke made possible by the quirky nature of the Electoral College. My question is: Will there be a followup book called "Why God Dumped Trump" if he loses in 2020 (or is run out of office prior to then)?

My followup question is, if God is calling the presidential shots, how did Barack Obama, who was so disliked by Evangelicals, end up serving eight years and leaving office with a higher approval rating than Trump has yet achieved?
★ ★ ★ ★ ☆
kate baird
This book is more a detailing of what went on behind the scenes years before Donald Trump threw his hat in the ring, and forward to his inauguration. It shows what can happen when we humbly and boldly pray for our nation to return to its Christian roots. And it shows how a sovereign God can raise up an unlikely vessel to accomplish His purposes - for such a time as this.
★ ★ ★ ★ ★
danielle milbauer
This book was SPOT on in seeing the hand of God all over our country and our election. What seemed an impossible situation with our declining morals and country leaders being against God word...it was NOT too hard for God. HE rose up this man Donald Trump UP and groomed him AND put Christians ALL around him as mentoring him to go Gods ways. I LOVED this book and will buy MANY to give as gifts. I thank God this book was written to help others see what a Mighty God we serve. God has given us a reprieve from the evils in the years before. This book walks it out clearly and beautifully. I highly recommend it to any lover of Christ and our country and even to those who doubt Gods hand on our country. Loved this book and will read it again.
★ ★ ★ ★ ★
alan myers
So the Lefties (the Democrats, the media, George Soros and friends) are still in denial. They are the schemers and plotters whom God laughs at holds and holds in derision. God lifts up whom He will. This book is a good read and explains why Trump won in 2016 and will be re-elected in 2020.
★ ★ ★ ★ ★
samet celik
Thought provoking, challenging and highly informative, I found myself faced with many "ahah" moments as I read this book. My personal journey through the 2016 presidential election followed much the same path of many other Evangelicals. I questioned, I listened, I challenged, I listened, and I came to my own conclusions. As I read through this book, I gained clearer understand of why and how I came to those conclusions. I knew the God was in control, and now I understand so much more how He worked His will in the election of Donald Trump. I very much appreciate the work that Stephen Strang has put into this book and I appreciate that he has written it. I am glad that I read it and I highly recommend it to others.
★ ★ ★ ★ ★
kim pedersen
There is a war going on in the Christian church and this battle has raged for two thousand years. One set of Christ followers has certain beliefs while another group ascribes to a different set of beliefs. Arguments occur about things like doctrines, interpretation of the scriptures, and the timing of His return. Jesus spoke of the unity He and the Father enjoyed and prayed that His body might enjoy it too. However in the long running conflict within His followers, unity was the first casualty.

Enter Donald J. Trump. A great many in the church have been divided concerning the campaign/election and now presidency of Mr. Trump. Those on the right side of the aisle who traditionally vote Republican have made statements that they are "Never-Trumpers" or they will never support Trump. Some of the Never-Trumpers include well-respected and influential leaders in the Christian community.

Mr. Strang has done a great service to the Church by writing "God and Donald Trump" that documents the life of Trump and separates fact from fiction and going beyond the message from a media that has been long on accusation and short on facts.

I imagine most of those who have traded in their former lives and surrendered to Christ, have stories of redemption of a life mislead. And I also imagine even fewer of these same people would like to be remembered for their previous life instead of their redeemed life serving God and serving people. However some of these same people have a different standard for our President and hold his former life (before salvation) against him. Jesus said that the mark in determining the caliber and life of a person is not what they say, but what they do – to judge them by their fruit. (Mathew 7:16)

From his embrace of Israel as a nation, the elimination of the Johnson Amendment and his recent signing the order to protect religious freedom, Mr. Trump has observable good fruit since his inauguration. He has done more for the Christian church and the nation of Israel (the apple of God's eye-Zechariah 2:8) than any of the 44 men that preceded him.

Mr. Strang does a comprehensive job of stripping away the veneer those in opposition have obscured the President in without a candy coating.

For a related but different perspective, I would also recommend Dr. Lance Wallnau's "God's Chaos Candidate. " Wallnau's and Strang's books should be required reading for all follower's of Christ in the U.S. and perhaps we can enjoy a greater outpouring of God's blessing by the unification that He desires with us.
★ ★ ★ ★ ★
maurizia calo
Important insights on a momentous sea change from establishment politics to a new dynamic era of politics. Steve Strang has credibility and uses solid sources to bring an accurate focus on future possibilities. Highly recommend this book for those who could use accurate and clarifying information about "WHAT HAPPENED".
★ ★ ☆ ☆ ☆
merle j
This book says almost nothing about Trump's relationship with Jesus Christ. However, it shamelessly promotes the agenda of the so-called prophets of the charismatic movement. Paula White Cain, Rodney Howard-Browne, Mike Bickle (International House of Prayer) and others who are only too ready to exploit Trump for their own personal gain and fame. These are the self-same people who promote the false theologies of Third Wave and corrupt "prophets" (Prophet Bob Jones-now deceased; Benny Hinn; Rick Joyner, et al.) The Bible tells us plainly that no further prophecy is needed--Jesus Himself, our Prophet, Priest and King, is the Alpha and Omega of all things, including prophecy,and that book is closed. Do NOT add or subtract from God's own Word. I pray that somehow, Trump really is a Christian, but he would do well to read the Bible with the guidance of the Holy Spirit (not a so-called Religious Council). Yes, I believe that God raised Trump up in this particular time and place, just as he did Sampson, David, Amos, Deborah, and King Cyrus, for His own purpose. All the things that are happening today have their place in God's plan, and "these things must be". In the fullness of time...patience, Christian people!
★ ★ ★ ★ ★
vicki carr
I was worried that this book was going to try to remake the image of Donald Trump as a saint and not address some of the things that make his brash personality hard to swallow. But he didn't. This book was amazing insight to the miracle that took place with God intervening and using a less than perfect man's strengths and resolve in what I and the author believe was a supernatural win in 2016! A great and fascinating look at God and Donald Trump
★ ★ ★ ★ ★
hungergameslover
I read this book in two days while I was on Christmas break. I enjoyed it very. I agree with the author that God most definitely was responsible for Donald Trump being elected president. I was pretty much was with President Trump from the beginning because I was sick and tired of politicians. I voted for W Bush and was disappointed with him because he was weak in protecting our christian views and standing up for Israel.
★ ☆ ☆ ☆ ☆
r hannah
I was a member of "The Church of Jesus Christ" (mormons) who contributed to this book. Growing up all I ever heard about was how I was in a cult and a destructive religion. People such as Stephen Strang were the culprits in this - Pentecostals were the most critical of my religion. However, when they are supporting president Trump they are magically okay all of a sudden? When it comes to president Trump it would appear even the most die hard religious folks are willing to toss aside their religious convictions when they believe political gain are involved. This book is pandering and nothing more. I'm glad I did not have to pay for it - Thanks kindle unlimited free trial! I was hoping for some real logic in this book as to why people think such a non-religious man was sent by God, but that was not what happened in this book - Not at all.
★ ★ ★ ★ ★
arshad
Very good reading. Presents a side of Donald Trump that the mainstream media won't write about. So much of the media uses their venue to write negatively about him instead of trying to look at him objectively and positively.
★ ★ ★ ★ ★
taha safari
It's worthy and very good book! God bless you Steve Strang! To heavy duty prayer warriors prays for President Trump and Vice President Pence daily. Thank you Jesus/Yeshua for finally the capital of Israel, Jers(usa)lem! Thank you Jesus/Yeshua!
★ ★ ★ ★ ★
stephen gracia
I found this book extremely helpful in discussing what went before Wallnau's and Taylor's prophecies I thought Strang did a good job in pulling all the treads together into a whole cloth. I think the implications of divine help will choke President Trump's enemies and be anathema to those who choose to ignore even the possibility of God. I enjoyed the book very much, read parts of it to my husband, It spurred conversation and provoked an in depth discussion.. I thank Mr. Strang for writing this.
★ ★ ★ ★ ★
dbrams
I am so glad I listened to this audiobook. If you have had doubts about Donald Trump being president, whether you voted for him or not, please read this book. If you have questions about his character and why did Christians get behind him and support him in the 2016 Presidential election, please read this book. I was enlightened, informed, and impressed. There was so much about this man, that I did not know. I was reassured to find out that whether he is a born again Christian himself or not, he is open to wise godly counsel from others and he has a strong stance on supporting Christians in America and their constitutional rights. My doubts and concerns were addressed and my questions answered. I came away with peace and acceptance in my heart. I have been assured that God can use Donald Trump in "such a time as this".
★ ☆ ☆ ☆ ☆
sky cosby
Stupid..crazy..blasphemous.. makes you wonder where this authors mind went...
God is the very very futherst thing from anything that has to do with Donald Trump! Christ was brought into the world poor and spoke of peace and caring for each other... Trump was born into wealth and mocks, insults and speaks lies and hate.... There is absolutely no connection between God and Trump , other than what this author has blasphemously dreamed up and then wrote...
★ ★ ★ ★ ★
willo
Awesome book! Steve Strang, from Charisma, heard the reports of widely respected prophets about Pres Trump even before he ran for office. Steve takes us on the journey of how greatly God was involved in the entire process. One of his main points is, when God's people pray and seek forgiveness, God answers! Thanks be to God for His intervention! :)
★ ★ ★ ★ ★
sarah sibley
If I could color in the five stars that are printed above president Trump's picture on this book I would! Not only is this book about him a "five star" in my opinion, but I also believe President Trump is a five-star general under the General of generals and that is the Lord God Almighty! It's funny to me how people think they know more than God, but when it comes down to it God really does have the "trump" card and HE always, always wins. Not only does He win but He wins Big Time! Whether or not your a believer doesn't matter the Truth is the Truth and it will set you free from spiritual blindness unless you don't want to believe it. Mr. Strang was brave to write this book, but it needed to be written God willed it so, and should be read by anyone who REALLY wants to know the Truth about this miraculous turn of events. God is very much alive and He is most certainly working through this precious vessel called President Donald Trump. Thank you President Trump for becoming our president because you LOVE us not because you needed to. God has blessed you, God has picked you, and God is WITH you. As always when I think of you, Kind Sir, I can't help but smile at how clever the Lord is. ?
★ ★ ★ ★ ★
stephanie whittaker
This is a well written book that is in my opinion, without bias. It presents facts far beyond the politics - the reason for my buying the book and did not disappoint. In reading this book, it confirmed my sincere belief that God has a plan for America and His appointment of this unlikely, out of left-field, non-political person at this time, is the right man and deserves our full support and prayers for his safety and success as he guides this nation.
★ ★ ★ ★ ★
samantha vanosdol
God works in mysterious ways. St. Augustine was no choir boy. See Victor Davis Hanson's "Savior Generals" if you want to know the personal traits of military men who have saved their nations in battle. Donald Trump has indeed saved this nation, and God only knows what would have become of us had he not come forward....at a huge personal cost to himself. There is clear room for a miracle here.
★ ★ ★ ★ ☆
yousef banihani
I could sense the hand of God on Donald quite early in the election. I knew virtually nothing about him at that time. Stephen gives us a great deal of corroboration about things which happened over the past few years. It was a joy to read.
★ ★ ★ ★ ★
kooky
Stephen Strang does a wonderful expose of Trump as the man and as a political presence in the presidency. He notes his belief that Trump supernaturally was elected President for such a time as this in God's agenda. I believe the same. Not a gossipy presentation but to me was a presentation in love of the man as a devoted father and as a President who doesn't for ego purposes need to be president to fulfill his needs but truly wants to see the country great again as well as make people's lives better. God bless you Stephen and Donald trump in your future endeavors!

Phyllis Little
★ ★ ★ ★ ★
craig mcdonald
God and Donald Trump pulls the curtain back on the on-air persona of this unusual man. This book also does a remarkable job of capturing and expressing the thinking and motivation of the evangelical world before and after this historic election. Stephen Strang is one of the most respected journalists in America and I wholeheartedly recommend this outstanding work . Wether you are a Trump fan or not, this book is a must read for this important time in American history. Gary Cristofaro
★ ☆ ☆ ☆ ☆
dave hacker
3 For the time will come when people will not put up with sound doctrine. Instead, to suit their own desires, they will gather around them a great number of teachers to say what their itching ears want to hear. 4 They will turn their ears away from the truth and turn aside to myths.
★ ★ ★ ★ ★
claudette
This is a gripping inside view of how Trump won the presidency. In the Torah the people of Israel were told by God they would possess the land by being strong and courageous and not being afraid or discouraged (Deuteronomy 31:6). Additionally they were told it wasn't because of their righteousness or integrity they would possess the land (Deuteronomy 9:5). Whether Donald Trump realized this or not he followed these biblical instructions for possessing the land.
Regardless of your view of Donald Trump, you will be fascinated by this amazing account, with all kinds of information you won't get anywhere else.
★ ☆ ☆ ☆ ☆
erica heintz
This is ridiculous on every level. God and Donald Trump? No. This is about Trump and his unholy and enigmatic connection "Evangelical Fundamentalists." Trump knew the "buzz words" of these people and he courted them, and they immediately stood up for "God's man" for 2016. Yes, they did that. They needed a white guy MOST of all! Check. They needed a guy who hated everything they did. Check. They needed to look magnanimous by 'forgiving' Trump his many faults, failures, and character deficits. Check. They were willing to sell their saintly souls for one victory after eight years of that black guy. Check. Actually they lost the vote, but gained an Electoral College glitch of massive proportions sending the MOST foolish, ignorant, and hated man in the history of American politics to the Oval Office.

This book chronicles the stunning hypocrisy of both Trump and the religious right in a sympathetic and saccharin way. It is not in any way a worthwhile read, unless you are a regular reader of the weekly Enquirer, Globe, News, etc. For a much more informative and interesting read, try "It Can't Happen Here" by Sinclair Lewis. It did and it's sickening.
★ ☆ ☆ ☆ ☆
noha nawar
If there truly were a Great Big Invisible White Man in the Sky, He would shake His mighty head and booger-flick that contemptible little phoaquine gnashshoal across the panoply of heaven to splat against the Eternal Wall around the universe, there to hang drying in the solar wind until his desiccated carcass flakes off and falls forevermore into the Bottomless Chasm of Perpetual Karmic Retribution.
★ ☆ ☆ ☆ ☆
khine
God had nothing to do with the election of Donald Trump. That was the work of the devil - and Trump's Russian colluders. When contemporary Christianity starts assigning some sort of divine providence to the election of this filthy, treasonous hypocrite, it's surely time for another Reformation.
★ ★ ★ ★ ★
brian allard
So proud of my new autographed copy of Stephen Strang's fantastic new book, "God and Donald Trump."

Mr. Strang is an award winning journalist who founded Charisma Magazine, which I served as News Editor for about 7 amazing years.

This book already has unloaded several facts about Donald Trump I never knew - like the facts that Trump grew up attending Norman Vincent Peale's Presbyterian Church in New York. Remember that Peale's book "The Power Of Positive Thinking" sold millions and had a huge impact on a young Donald Trump.

At one point Peale told Trump he "will be a great builder." When Trump had a celebration for the opening of the Trump Tower in Manhattan- Peale was in attendance and surely reminded Mr. Trump of his original prophecy.

Mr. Strang's news reporting experience includes an award winning stint at the Orlando Sentinel. He left the Sentinel to start Charisma Magazine- a publication that has impacted the world for Christ in ways that are still unfolding.

In just my 7-year time there, I traveled to Russia, Israel, Japan, South Korea, England, Kazakhstan, Kyrgyzstan, the Canadian Sub-Arctic, New York, Washington DC, Topeka and Little Rock.

And I was only one of many who were and still are traveling- just to show you what a powerful outreach Mr. Strang created. (He's still traveling!)
My life would not have been anywhere near as fulfilling had I not left my correspondent's job with the very same Orlando Sentinel that produced the brilliant guy that wrote this book.

The 2016 US election was an amazing series of events that virtually changed the direction of our great country. Mr. Strang's reporting on how Trump beat the entire Republican field, getting more primary votes than any Republican candidate in history - then beat the supposed shoe-in Clinton Machine- all at the same time as weathering overwhelming attacks from the mainstream media and members of both parties is exceptional and eye-opening.

Imagine that Trump got more Evangelical votes than ANY Conservative candidate before him in history. Now. Realize that's true.

Mr. Strang followed the campaign and at one point, interviewed Trump while he was on a campaign swing in Florida. That interview is in this book. Imagine how unlikely it seems that a wealthy New York real estate developer-turned reality show celebrity would grant an audience to one of the nation's top Christian journalists. But that is part of how Trump won -- he gave everyone an audience. He didn't pretend he was a lifelong devout Christian. He was honest about his unlikely acceptance, but somehow knew and understood the moral issues so concerning the Evangelical movement.

Mr. Strang was there on the ground following it all... making sure his publications kept the dizzying pace that was the 2016 election. Mr. Strang was there on that stunning night in New York City when a shocked Democratic Party witnessed the downfall of the Clintons as state after state fell to Trump. An invincible Blue Wall crumbled like Patton's army had run it down. Mr. Strang was at the Trump celebration event that night, and watched in person as Trump thanked his followers, claiming his place as President-Elect.

Mr. Strang reported on the prophets who said Trump would win the Presidency when not even key Republicans thought he had a chance.
For many of us, Trump's election was an answer to prayer - a real miracle. Get this book and find out how God moved through a very unlikely candidate - not the one most Conservatives would have preferred, but the one who cleared the field like David with a sling and a rock.
★ ★ ★ ★ ★
karrie
This book captured my attention from the beginning. It is well written and describes coherently why Donald Trump, against all odds, won the Presidency. I am looking forward to this author's next publication, Aftershock.
★ ★ ★ ★ ★
leilah bernstein
Here Steve Strang shares truth straight from the heart! Some passages are heart rending, some are heart warming; the entire book is filled with wisdom, taking us to heights and frequencies far above mere politics and traditions. Please read this book! The message is loud and clear. Let Freedom Ring! Evangelist Alveda King
★ ☆ ☆ ☆ ☆
arihant
As a Pentecostal Charismatic for 40+ yrs. with a prophetic gifting/leaning I gave Trump a chance for a few months but slowly became aware of Satan's schemes in deceiving Christ's body with a lust for worldly political power accompanied by a falling away from Jesus due to boredom with Christ Himself. Scripture enlightened by the Holy Spirit counters everything Steven Strang wrote in this book. "You adulteresses, do you not know that friendship with the world is hostility toward God? Therefore whoever wishes to a friend of the world makes himself an enemy of God." "Do not be bound with unbelievers: for what partnership have righteousness and lawlessness?" In regard to Mr. Strang Jesus warned us in the sermon on the mount " Beware of the false prophets, who come to you in sheep's clothing. You will know the tree by it's fruit" The Bible directly teaches in Revelation 19:10 "the spirit of prophecy is the testimony of Jesus.." Dominion mandate folks have long ago forgotten what the spirit of prophecy in Scripture exactly is. JESUS! Not political power to take over the world...
At the end of the Bible, in Revelation 22:15, Jesus describes Sorcerers working though an individual as one "who loves and Practices lying." Revelation 22:15 describes Trumps character, words and actions to a tee. I really do believe what we are seeing is a part of the end times falling away from Jesus Christ. Steven E Strang is a false prophet who is gonna profit greatly from this book.
★ ☆ ☆ ☆ ☆
marty
The names "god" and "trump" (both not capitalized on purpose) should never be in the same sentence unless we're talking about how both of them are fake.
This book was horrible and extremely biased.
★ ☆ ☆ ☆ ☆
leanda
Voters didn't elect a pastor or evangelist. That said, the undertone (actually overtone) of this book is normalizing the so-called New Apostolic seers supposing to have prophesied the Trump win. In actuality, from Paula White on down, most named are deluded and power hungry sycophants looking to hitch their fortunes to the President. Evangelicals are mostly unaware of these people or of their weird, dominion-ist doctrines. Huckabee should know better, Franklin Grahm too. And that underscores and warns of the true thrust of this book. Subtly introduce these people, mainstream their dominion/triumphalism doctrines and its teachers on the coattails of the Trump election. Quit worrying about Russia. This is worse.
★ ★ ★ ★ ★
jacob ramsay
Stephen Strang writes the truth in a way that simply makes you smile and say, " I get it now.." Donald Trump was made President for a reason..to save us. I can hardly wait for Book # 2 from Stephen! AWESOME BOOK!!!
★ ☆ ☆ ☆ ☆
carolina
Drivle is too positive of a word for this work of fiction. This is merely a way for weak minds to justify (completely unsuccessfully) their having voted in, one of the most vile men in america, to the office of President. This books objective is one of the main reasons I decided to investigate and do some introspection as to my choice to follow the Christian faith. Upon realizing first that the Bible and it's all knowing co-author neglected to explain some things that we know exist simply because they hadn't been discovered when man wrote the books within it. And second that within the faith there are too many people who justify supporting evil so long as the ends justify the means. Too many unchristian Christians and hypocritical false prophets exist within the walls of all thesitic religions and Christianity as many if not more than most.

Now, I am able to view life and all things within it in a more open mindset. I'm able to let morality guide my way rather than blindly following what so-called conservatives tell me to. This book is simply another conservative trying to lend credence to the decision of the sheep who followed the shepherd down the wrong path.

In a twisted administration and an even more bizarre time in America, this book, as with the Bible, contains no answers but only brings about more questions.

The Sheep will always follow the shepherd. So long as that is true, the wolves will always act as shepherds. Follow not blindly those who wear the shepherds garments. For all is not as it appears.
★ ★ ★ ★ ★
amy boughner
I have not read the book. However, a copy of the book was handed to Trump at Davos upon his arrival at the World Economic Forum 2018. Trump is not in office by accident. One cannot deny the power of prayer. God did use imperfect people in the Bible.
★ ☆ ☆ ☆ ☆
husti
We go back a long way and time, Steve Strang. I am disappointed and disillusioned that, like Trump, you are playing to your base to make money. The Pharisees who attacked Jesus were teachers of the law who didn't realize that grace had arrived among them to *trump* the law.

"Christians who attack Trump are narrow-minded, mean-spirited and blind to the fact that he has accepted Christ." Accepted Christ for what? Political gain? With all the hateful, condescending remarks lacking love and compassion that Trump has made, you attack Christians who refuse to follow Trump as "narrow-minded, mean-spirited and blind?"

Trump "has been deeply transformed by his Christian faith?" Where are the fruits of the Spirit? Instead, we see hatred, misogyny, literally all of the deadly sins!

I regret that, as you have become financially successful and even "powerful" among your so-called charimismatic Christian niche, Steve, you have abandoned the Kingdom of God for riches empires can bring.

That wasn't always the case. Remember the award-winning cover story I wrote for Charisma that the Evangelical Press Association deemed the "Best Feature Article in a Christian Magazine"? It was entitled: "Junk Mail for Jesus." I sincerely regret that you have found a comfortable nice where your own junk mail for Jesus pays royal dividends.

I remind you of the true meaning behind the parable of the talents:

"No man can serve two masters: for either he. will hate the one, and love the other; or else. he will hold to the one, and despise the other. Ye cannot serve God and mammon." (Matt 6:24).
★ ☆ ☆ ☆ ☆
kerry macdougall
If you disregard the stated intentions of this book, it is actually rather Illuminating. I feel I better understand the mechanics of these Christians and their support for Trump, even while I stare into this insight with horror. Trump is, however, not a New Testament personage. He is totally Old Testament: fire, jealousy, vengeance, death, and power. "...and he begat many children by a town of women." With Trump, justice means nothing more than winning, and winning means nothing more than attempting to squash your opponents by any means necessary. And the whole theology of "Health and Wealth," that god rewards faith with money and longevity/health is a racist way of being holier than thou, and this so evident, so obvious, that well over half this country is vomiting a little each day. Worse, each day we lose a little bit more of ourselves and our humanity as these pious lies are actually taken seriously, believed, and acted upon.
★ ☆ ☆ ☆ ☆
michael lavelle
I previously decided not to publish my opinions online, but after reading excerpts from Stephen E. Strang's book "God and Donald Trump", I have to speak out.
This book goes into great detail why Evangelicals voted for Trump and hold him in high esteem. Personally I don't have much esteem for Evangelicals. Why is that? They are the same so-called religious group who silently stood by and upheld slavery, lynching, segregation and hatred toward their fellow human beings, for much of this country's history.
To be fair I must say, this is not true for all Evangelicals but it is true for many. They use religion, know-it-all and conservatism to elevate their beliefs and downgrade and criticize non Evangelical beliefs. They preach parts of the bible that benefit their wants and desires.
As a Christian and moderate liberal I pray that American's will become more Godly. Change, whether we call it good or bad, has taken place and people will never be put back in that box.
★ ★ ★ ☆ ☆
p es
God and Donald Trump offers the reader many positive insights, personal (those dealing with Donald Trump personally), practical (having to do with political theory and voting strategy), and spiritual.

During the 2016 election cycle, I was an outspoken "Never-Trump" voter who wrote, blogged, and debated vigorously about why I did not believe Donald Trump was an appropriate candidate to receive Christians' support, despite the threat a Hillary Clinton presidency posed to America. I mention this, because I am going to say some very positive things about this book, while also criticizing areas in which I believe it falls short. So, while my default stance toward a book like this was initially a hostile one, I have endeavored to approach the material fairly, thoughtfully, and prayerfully. Indeed, I was surprised at how much I found to praise.

Perhaps the strongest arguments made in the book are the practical ones. At first, I thought these arguments had all been made before, as a great deal of ink has been spilt to encourage supporting Trump because he is so much better than Clinton. While these arguments are made (sometimes ad nauseum), Strang does paint a fuller-than-typical picture to buttress his position. At several places in the book, very cogent arguments are given for an "anyone but Clinton" attitude, though they are not finally convincing. Perhaps the strongest argument in the book is that the Bible and history show that God can and does raise up secular leaders to accomplish His purposes. General George Patton is used as a fitting example of a rugged, often uncouth, man who was called to a great task, and executed it heroically. This argument is akin to a common comparison of Trump to the Bible's King Cyrus, but it is much stronger in that Cyrus was the head of a nation holding God's people captive, rather than a leader raised up from among their ranks.

For all its positive elements, there are several things that prevent it from reaching its persuasive potential. For those who are the author's (and Mr. Trump's) closest potential allies - those with Christian conservative leanings, the author provides no olive branch, no attempt at understanding. Instead, he dismisses these "Never-Trumpers" as "self-righteous conservatives and libertarians." Perhaps the most disappointing aspect of God and Donald Trump is its failure to engage with the negative aspects of Trump's character. A book like this, which makes several strong arguments for God's hand in the 2016 election, could have done great good by engaging moral failings and crass behavior head-on. However, it fails to do so.

Stephen E. Strang's God and Donald Trump presents a compelling case for the hand of God in the 2016 election. With keen insights into the person on Donald Trump, compelling practical considerations advocating for his election, and a consistent spiritual undercurrent that caries it along, it is not only an enjoying read, but it argues its premise well. Unfortunately, it also engages in a demonization of its would-be detractors that is not in good keeping with its Christian message, and its failure to address glaring issues in a straightforward, honest manner is too much like the typical rhetoric of political journalism for it to reach its potential as a stand-out political/spiritual work.
★ ☆ ☆ ☆ ☆
kami matteson
when did the christian right become so toxic with their love of donald trump? read 1/2 way thru and just became so disgusted by the fawning over trump i couldn't read it anymore. huckabee is no author either...
★ ☆ ☆ ☆ ☆
sarah gould
What a bunch of tripe! There are going to be a lot of Christians having to answer why they chose to serve a false idol like Donald Trump. They are blind and act like lemmings who follow blindly off a cliff. Trump is more Hitler than God. The people of Germany thought Hitler was the answer to all of their problems and ceded total control to a madman. History seems to be repeating itself!
★ ★ ★ ★ ★
teaghan
Steve has done a fantastic job of capturing the heart of America that elected Trump. He gives us an insightful view of why Trump is our President through a hard study and comprehensive research of why evangelicals elected Trump. It is a must read for all those who still cannot comprehend how Trump got elected. You will gain an understanding of the world view of many Christians that is not understood by the media, politicians, and non believers. Thank you Steve for doing such a wonderful work of writing.
★ ☆ ☆ ☆ ☆
puneet
Being a Conservative Republican is great, but don't try to pass this disgusting man off as a man of God or someone who cares about Christian values. Separating children from parents is not what Jesus would do.
★ ★ ★ ★ ★
brian jorgensen
United we stand!

There are instances in scripture where God used non-believers to accomplish his purposes. He even used a donkey and a pagan emperor. Only God knows Trump's heart but his fruit is arguably the most pro-Christian of any President in recent history. This well-referenced book can open our eyes to these truths and set the bar for how Christians vote in the future. God & Trump is a must read book for every believer regardless of party. Great job Steve!
★ ★ ★ ★ ★
elysabeth
God & Donald Trump - I read this book several months ago. The book is AMAZING!!. I could hardly put it down. After I finished it, I passed it on to friends who enjoyed it as much as I did. My husband read the book as well and highly recommends it. Thanks Stephen Strang for answering God's call and writing the book.
★ ☆ ☆ ☆ ☆
s barry hamdani
i wanted to like this book, but that proved impossible. I had to force my way through it, it was terribly written and an incredibly waste of money. I would donate it but I wouldn't want to make a fellow citizen suffer through it as I did.
★ ★ ★ ★ ★
suebaby
This book is very well written by an award winning journalist and successful businessman. The author explains that you don't have to like Donald Trump to realize that this has been an exceptional election and that there are forces at work we barely understand. He states that after reading the book it may cause you to think that perhaps God really does get involved in the affairs of men and the turn taking place in this nation under a Trump presidency will prove to be a turn in the right direction. I would recommend reading this book to anyone.
★ ☆ ☆ ☆ ☆
mark hawthorne
Who could actually believe that any GOD would put such a non-religious man who goes against almost every precept in the Bible into public office? I would be more likely to believe that this is the Anti-Christ that has been promised. How can anyone think this man is a good man. The book didn't convince me.
★ ☆ ☆ ☆ ☆
leah sonnenberg
Anybody who actually believes this BS is pathetically gullible and morally bankrupt. This guy is taking your for a ride and you're lining up to get aboard. After he and his cronies have gotten all they can you WILL be kicked to the curb. Maybe you think it's okay? Your reward will be in the next life. This is the mentality that Marx was talking when he said "religion is the opiate of the masses." Trouble is, you're not the only ones effected by this. You're selling your soul to this charlatan is dragging us all into a world class flustercluck.
★ ☆ ☆ ☆ ☆
jocelyne
OHMHYGOSH. I read this on the insistence of my neighbor. I promised to - and it was difficult. At this point, even she is seeing that we have what is possibly a treasonous president. She threw the book in her garbage when I gave it back. She didn't want to donate to Goodwill in case some other person might actually read it. So it's sitting in rotting chicken skin and bones, coffee grounds, and eggshells. Good place for it.

The idea that God put Trump in office reminds me of the Southern Christians who cited biblical reasons for segregation. The book is skillfully penned, and within itself is absolutely logical. It is written with obsequious attention to any opportunity to praise him with begrudging acknowledgment of Trump's crude words, jumping in to call it defensive. Strang is quick to explain that ANY ugliness from Trump was caused by those terrible people who attack him.

It's rife with the Randian rhetoric of how those darn liberals want to give everything away and they are luring those gullible blacks with promises of unearned riches. We've heard all this before - the undeserving poor. The author is completely ignorant of the years of codified racism that makes so many things that much more difficult for persons of color. It is NOT a level playing field - people like me - upper class white - have the best hand. And we should be responsible enough to recognize it.

The pandering to Trump is sickening. I found the chapter on what a wonderful family man he is absolutely hilarious. The man never saw a young woman he didn't want to bed - whether he had a new baby at home or yet another immigrant wife. He seems to have issues with immigrants who are not white - anyone who cannot recognize this is willfully blind. Does the author, an evangelical Christian, recall that song about how Jesus loves the little children, "red and yellow; black and white"? Does the author BELIEVE this?

And now after Trump stood in front of the whole world with Putin, a murderous KGB agent, and said "I believe HIM over ALL SEVENTEEN INTELLIGENCE AGENCIES of the United States - now that this has happened, is Strang deluded or dumb enough to STILL believe God put Trump in place?

Listen, Steve... RUSSIA elected Trump and it's more than obvious that they have some very big dirt on him. Something VERY humiliating to Trump... something with prostitutes or Russian mob money laundering - or both. And you better believe Trump will sell ALL of us down the river just to protect his very fragile ego.

He was a failed businessman. What casino goes bankrupt? That's bad business sense GIFTEDNESS. Economists analyzed his business decisions and what we know if his wealth and stated that he would have four times as much money as he ended up with if he had just invested the wealth he inherited. He took that money and lost his shirt. Six times.

What does it take for these people to see reality? This is heartbreaking, really. Willfully blind and self-deluded people high on a religious belief. It's truly heartbreaking.

True patriotism is recognizing an unfit leader and respecting the office enough to demand a mentally healthy person.
★ ★ ★ ★ ☆
tory
I liked this book because the Author described what was going on "behind the scenes" that would not be transparent to the average public. A discerning Christian who believes and understands prophecy would be the most likely target audience to read, understand and get excited about this book. Prior to Donald Trumps nomination, I too perceived God's hand on him as if a veil had been removed from my eyes and heart. I became a campaign volunteer and was blessed with the opportunity to have him speak to our volunteer group prior to a campaign rally. He is a genuine, humble, intelligent man who loves and cares about America and Americans. I thank God that He is our President and pray that God continues to give him wisdom, strength, courage and good health.
★ ★ ★ ★ ★
john wiswell
I prophecied about the Donald J Trump, asending to presidency the day Obama was elected. Obama did nothing for our country for eight years, but Donald Trump has barreled forward with his agenda, undeterred by red tape and jurisprudence. Ezekiel 23:20 is clearly is a reference to Trump and his aides; huge and powerful men. America will soon get to experience the awesomeness of God's strength and power as predicted in Revelations thanks be to Him.
★ ☆ ☆ ☆ ☆
makeba
As a Christian, I was eager to read this book, which is written by a Christian writer, for Christians and others who want to understand how and why Donald Trump was ordained by God to become our 45th President. The book has endless examples of DJT's honesty, self-sacrifice, his tireless charity work and boundless faith. Despite rising from pitiable circumstances, we learn how he became, through prayer, humility, intensive Bible study and good works, a powerful man of God, a Christian real-estate mogul of the highest magnitude. God has smiled warmly and deeply upon Mr.Trump, which is obvious in the vast wealth accumulated by this titan of the faith. I for one, learned a great many things that I did not know about our President. Things that Mr. Trump, with his natural modesty and humility, would not want us to know. Did you know, for example, that he donated one of his most prestigious Manhattan high-rise buildings to the NYC Housing Authority, so that underprivileged families could have safe, secure and affordable housing? He also provided full college scholarships to 1000 inner-city youth, something he has done EVERY YEAR since 1980. He has scrupulously repaid each and every one of the contractors, construction companies and small business owners to whom he owed money in his spectacular magnum opus, The Trump Taj Mahal, the wildly successful, revolutionary Atlantic City casino, which, as we know, has become THE most profitable casino in history. Furthermore, did you know that Donald has donated fully 20% of ALLgambling proceeds to charities, since Day One. The book literally abounds with examples of Mr. Trump's generosity, kindness and faith. He is, truly, the most generous, selfless, humble, beloved, courageous and religious President ever. How can we fail, with God and Mr. Trump, God's 2nd in command, at the helm?
Our wonderful President has been so kind, generous, discrete and magnanimous that he is universally loved and supported by ex-wives Ivana and Marla, current wife Melania, his legions of female friends, and his many successful, smart and beautiful children. It would truly be difficult to find a more loveable and inspirational leader for our country.
I would also strongly encourage my fellow Christians to read David Cay Johnston's The Making of Donald Trump, which goes into even greater detail in listing the wonderful, inspiring, heart-warming, soul-stirring accomplishments and achievements of our "Golden Boy", POTUS, 45, the GREAT Donald J. Trump!
★ ★ ★ ★ ★
kate downes
There is something powerful about the truth, and Steve STRANG has written a powerful book that tells the story of DONALD TRUMP'S rise to the world's Top Job. Since the day he announced his run, I have at ever opportunity called Trump THE CYRUS of this Age. The book is scholarly and has a far-reaching Scope. Thank you Steve for making me do something over a commercial book that I never dreamed I would do— I cried. I am so proud of Trump...and Steve Strang.
Charles Green
★ ★ ★ ★ ★
zackery arbela
Upon arrival at The Davos World Economic Forum someone gave God Emperor a copy of this book and he held it up.There is no doubt he is a man of Providence,so this book is important to read to understand our times.
★ ★ ★ ★ ★
casey panell
If you cringe when a political leader mentions God, this book is a must read. God and Donald Trump is less about a president's faith, rather the welfare of a nation's faith.

Gary McCullough, director and founder, Christian Newswire
★ ★ ★ ★ ★
sarah watts
You know what. I have not read the book. But God has called this man for a reason. Some of us get it because we havbe the HOLY SPIRIT IN US. We have the spirit of God THROUGH JESUS and we desernment of God. God ways are higher than our ways and his thoughts higher than our ways. God is omniscient, omnipresent and omnipower and we trust God whatever we may see with flaws of Trump. I Still believe in the through Christ. PRESIDENT TRUMP is a unique man and going against the flow of man the operation of this world with the HOLY SPIRIT of GOD. HOLY SPIRIT has control of good and evil. We have some serious problems in this country ! ! corruption and rebellion. Those people with the negative flack have know clue what their saying. Because we are spiritually blind. You can kick through a fit lie, cheat bring about false witness- fake news with know avail - it does no good for you and me and everybody else. So lets all repent before God Jesus ( YOU KNOW WHAT THEY ARE ] and work together or divided we fall and will open doors with enemies of country destroy us and we will have something REALLY to complain about ! Wake up God loves us all and turn from our wicked schemes.. JESUS IS KING OF KINGS AND LORD OF LORDS !! AMEN !
★ ★ ★ ★ ★
david dietrich
Many interesting religious points on Trump's daughter and son-in-law. And much more. The author has researched the subject well. On slightly different points Bible is accurate. Water is older than the sun (for one example) shown in Genesis Chapter One and Discover Magazine Sep. 2014.
★ ★ ★ ★ ★
bobbie grob
Within twenty-four hours of receiving God and Donald Trump, I completed it! This behind-the-scenes, in-depth examination of one of our most unusual and extraordinary candidates in one of the most consequential and and dramatic presidential elections in US history is simply outstanding! Steve Strang is one of America's most experienced, insightful journalists, and I wholeheartedly recommend you lay hold of this phenomenal book. - Larry Tomczak
★ ★ ★ ★ ★
lamine konkobo
From the base facts to the extreme prophetic, Stephen Strang brings it all to light in this timely book. There are monumental moments in history when the plans and purposes of the Creator vividly collide with and dominate the agendas of human creatures and nations. This analysis of God and Donald Trump captures the awe of this mysterious phenomenon like none other offered. Stephen combines his proficient skills as a writer, editor, investigative reporter,and a man passionate for truth and God to provide the reader with a real time
journey through this amazing election cycle. Thanks Steve .. now we can let go of notions of siome trygin to accredit the Russians with influencing our election. It was God ! Frank Amedia
★ ★ ★ ★ ★
laurence
[[ASIN:1629994863 God and Donald Trump
Trump's election as president stunned the professional political world. How could the pundits and the pollsters been so wrong. Mr. Strang answers these questions in exquisite detail. His conclusions: Part of the reason might lie in the fact that 'everyday' Americans saw something in the man lacking in his opponents. A sincerity that belies his media-manufactured public image. In fact, there are many who believe in Divine Intervention, that Trump, as God saw him, could accomplish a restoration of the American Character; a world leader in issues moral and spiritual. Stephen Strang's extensive interviews reveal the man as he is... a caring man of unseen depth and compassion. A great read.
★ ★ ★ ★ ★
danielle ofner
I was worried this would be a fanboy account on our President, but it is not. There is a solid arch here that you can see our President did seek out counsel from God and those in our country who are leaders in the Christian community. This book leaves plenty of room to stand and say "we might be wrong" in the case if anything bad goes wrong with Trump. Strang has done a great job as an investigative journalist and I promise you will find this book interesting.
★ ★ ★ ★ ★
katie matthews
Be prepared! This clearly chronicled account of the election of Donald J. Trump will leave even his staunchest critic asking some serious soul-searching questions about God and the profound role faith plays in our political process.
I found it positively riveting!
★ ★ ★ ★ ★
cianmulligan
I kept thinking someone should write a story of how this happened and now Strang has. Includes a refreshing level of research and a balanced look at the pros and cons of evangelical connections with Trump. For anyone interested in Trump's influence with American Christians, you'll find some answers in these pages. Highly recommended.
★ ★ ★ ★ ★
micala
As a #nevertrump voter I was skeptical of the book, but was encouraged to read it. Steve E. Strang offers a comprehensive analysis of God's providential hand in his election. As I read this book, I was astonished at its accuracy and filled with hope for our nation. This book is a page turner you won't want to put down. God and Donald Trump will make a great stocking stuffer with Christmas around the corner.
★ ★ ★ ★ ★
claire church
There are significant times that are marked by history. God and Donald Trump reflects such a time. This book provides hope that the hand of God still plays a significant role in our daily lives. Donald Trump, the 45th President of the United States, needs our support and prayers.

This book is a mandate for the Christian community to unite, humble themselves, and focus on God's hand on this great nation.

Col. Evan Trinkle (retired)

US Army
★ ★ ★ ★ ★
bagas
This book gives the reader true insight into the spiritual life of the 45th President to the United States. You will learn how the heart of the man shapes the agenda of a true leader who loves this country.
★ ☆ ☆ ☆ ☆
rana
Hey, remember that old amendment that went something like "separation between church and state"? Call me crazy, but maybe they were getting at something there? I know, it's probably nothing, but it could have been implemented for a reason.
Please RateGod and Donald Trump