Barron's CCRN Exam
ByPatricia Juarez APN CCNS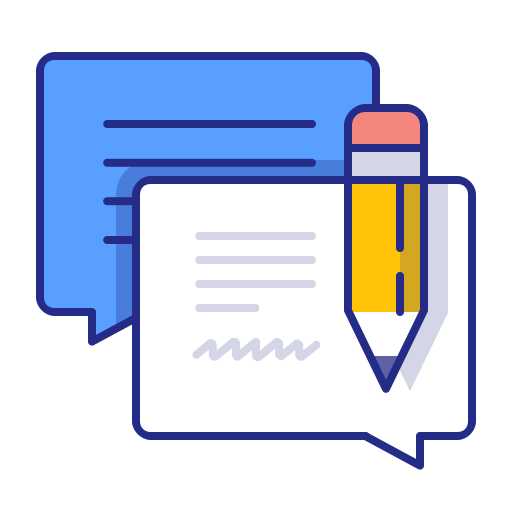 Total feedbacks:26
★

★

★

★

★

★

★

★

★

☆

★

★

★

☆

☆

★

★

☆

☆

☆

★

☆

☆

☆

☆

Looking forBarron's CCRN Exam in
PDF
? Check out Scribid.com

Audiobook
Check out Audiobooks.com
★ ★ ★ ★ ★
za na
Passed the CCRN first try- this book is very concise and easy to follow without giving too much or too little info to understand topics. Passing it around at work for everyone to use. Great review book- suggest this over any others.
★ ★ ★ ★ ★
cindee bowen
I'll start with the most important part of this review: I passed my CCRN exam on the first try decently over the minimum passing rate. I studied casually for about 6 months, initially using the Pass CCRN book, which I eventually found it to be more in depth than what I was looking for. With a little more research, I settled on this book and have been so pleased with it. Each chapter has information presented in an outline style format, followed by practice questions. The number of questions is proportionate to the how much that topic is covered in the exam. It's very thorough and tells you what is likely to be on the exam and what isn't.
★ ★ ★ ★ ☆
brimley
This is a good review book for the "down and dirty" of what you need to know. Barron's does not overwhelm you with info just gives you what you need to know. The highlighted info and practice questions were useful. I recommend using this book in conjunction with PASS CCRN. And yes I did pass on my first attempt :)
★ ★ ★ ★ ★
siver
I loved this review book. I took the CCRN exam today and passed!! Thank you, God! And thanks to Barron's for developing this resource. I used this book as well as the pocket prep app on my iPhone. I was averaging a 70% on the practice questions after each category and I passed with ~86% on the actual exam. The book is great, it is condensed for optimizing knowledge base and just all-in-all, a great resource. There are 3 full practice tests included (2 in the book, 1 online). The practice tests were very similar to the actual exam in terms of difficulty and content. I looked at the Pass CCRN book and it seemed to be overwhelming with way too much material. I will recommend this book to all of my fellow colleagues interested in taking the CCRN.
★ ★ ★ ★ ★
mandy irby
I passed the CCRN exam a few days ago. This book was my main study material. It was very helpful. The Systems were concisely laid out, including the mcqs on the topics. The practice exams were an added bonus
★ ★ ★ ★ ★
fityanisy
I am not a robot or a paid reviewer. This is in fact my first the store review. I've only been an ICU nurse for two years, so I definitely needed a solid textbook to help me study for the CCRN. I bought this book and studied it from front to back for about a month. I passed the CCRN on my first attempt and got 101 question correct (you need 87 to pass). I am writing this review because I truly believe it helped me pass the exam. It's all facts, no BS. They even provide 'key' information to let you know will most likely be on the test. The 2 practice exams in the back are fantastic, and provide rationales for why the correct answer is the right answer. GET THIS BOOK! SERIOUSLY!

p.s.- I did the worst on the ethics portion of the exam. Maybe try and review other ethics questions elsewhere.
★ ★ ★ ★ ★
suzanne brink
The study book is great and I feel it adequately prepared me for the exam. Mind you, I still had to put in alot of effort such as constantly rereading various chapters and repeating the same exams at the end of each chapter, just to make sense of things in my head. But the book already tells you how long you should study each subject and that you need to pass each exam with 80% in order to do well on the actual exam. Overall, good investment.
★ ★ ★ ★ ★
dave hacker
This is by far one of the best books out there. I used this book along with the CD's from Laura G.and passed the test on the 1st try. This book truly covers all the content and will definitely prepare you for the test. I let a friend borrow the book as she had purchased a different review book but was not that impressed and she passed it on the first try too, with the help of this book.For reference i read this book from front to back took the 2 150 practice test and the online practice test this book offers. I GUARANTEE YOU, you won't be sorry with this purchase.
★ ★ ★ ★ ★
midhun thaduru
This is my first review ever on any product and I thought to do this to help people out there struggling to find the best resources for passing the CCRN. After all, I was once in your shoes. Just passed the CCRN yesterday. Bought this wonderful intellectual compilation, Baron's CCRN by Patricia Juarez, along with a couple other books. After failing my first CCRN exam in which I studied only the other materials, I then decided to open up this book. From the first page, this book has a way of building up one's confidence. It alerts you, contrary to all other books/material I'd used, on areas of emphasis or otherwise in every section based on the current historical trends of the 2015 CCRN blueprint. But what matters most is that those alerts and the entire contents of the book, was highly instrumental to my success with CCRN.
★ ★ ★ ★ ★
rebecca hazelton
I took my test on 10/25/16 and I passed on my first try! No ICU experience at all, less than 2years of being an RN. I didn't even finish reading it but I still passed with a score of 99. This is the only review material I used and I read it for 6 weeks on and off. THIS IS A MUST HAVE!! Thanks to the author of this amazing book.
★ ★ ★ ★ ★
miss
I used this book as my primary study guide to take my CCRN exam. It was enough info without being overwhelming, like PASSCCRN. I read the entire book once through and then reviewed the cardiac and pulmonary sections. I also did the online practice test and the ones in the book. I had access to the online practice questions from PASSCCRN, which I used also. I took my CCRN exam today and passed on my first attempt.
★ ★ ★ ★ ★
waqas manzoor
This book was succinct and to the point. I have only worked in the ICU for 9 months, but I passed the CCRN with the help of this book supplemented by YouTube videos to explain some of the complicated topics. I highly recommend.
★ ★ ★ ★ ★
fernie
Really this book is all you need to pass CCRN. The content covered here is easy to understand, not too long and wordy like Pass CCRN. I used this book and wished I wouldn't have wasted money listening to the CCRN audio from ACCN. If you want extra questions to boost your confidence the PASS CCRN ones are nice. Do NOT buy the book, just buy the questions from the website for $26. Regarding Barron's CCRN book, you need to know the content inside/out and be able to answer the practice tests. I swear I had a few of the same ones on the exam. I found the rationals most helpful. Regarding the test itself, content wise after mastering this book, I found it easy, BUT the questions themselves were so poorly written I had no idea what they were asking me. I did well enough with 115. I have no idea if this grade is from the 125 counted or the 150 presented. Who cares, I passed. Draw back of this book, it is a wonderful resource but so flimsy I would never take it to work because it will rip easy. Bonus--it is cheap and all you need!
★ ★ ★ ★ ★
pokie
This book is truly amazing. Very well organized and easy to understand. I have tried many different books and failed 2 times but after studying with this review book, I am finally CCRN. The beat review book for CCRN !!!!! If you want to pass the test, THIS IS IT. Dont waste your time and money. Good luck !
★ ★ ★ ★ ★
kathina
Honestly, I'm not one to ever write reviews, but I felt like I needed to give credit where credit was due. This review book is a MUST buy if you are looking to further understand the concepts covered on the CCRN Examination. I initially chose this book because of its high ratings on the store and I'm so thankful I did. This book was well organized, concise, easy to understand, and had numerous practice questions which turned out to be extremely helpful. I took my exam today and passed on my first try with flying colors (thank goodness). It was not an easy test, but this book helped prepare me more than I could have ever hoped for. I strictly used this book and the AACN's practice exam questions for the heart of my studying. Looking back this book would have sufficed, but I wanted to get a feel for the terminology the AACN used for their questions, as there were subtle differences. If you are starting on your journey to take the CCRN Exam, I would HIGHLY recommend this book. No strings attached. Just get and you can thank yourself later.
★ ★ ★ ★ ★
sharon hardin
Ordered a little over 2 weeks before the exam. Studied cardio, pulm, and neuro the most. Then the key points with the other stuff. Took both practice tests in the back of the book, read all rationales then retook them a day later. Understand everything. I would definitely recommend this book- ps I've been a micu nurse for a year and a half and also a CTICU nurse for a couple months.
★ ★ ★ ★ ★
danielle w
Excellent book! I used this due to a friend's recommendation along with Gasparis videos. It is completely worth everything and much better than Pass CCRN. Passed on my first try and scored perfect in Cardiac!
★ ★ ★ ★ ★
adam dietlein
I used this supplemental review book and I have passed my CCRN in August. The level of difficulty of question is comparable to the actual CCRN exam, without all the wordiness of the Robin Dennison ( Pass CCRN) test questions bank. The Barron book highlights what you need to know and likely to appear on the CCRN exam; the are reviews / tests by body systems with questions and rationales and then two full comprehensive exam. Highly recommended!!!
★ ★ ★ ★ ☆
kate harvie
This book has subjects divided by systems that are a clear and precise quick and easy read. It was recommended to me by my peers as I found "Elsevier's Pass CCRN" book literally useless. Elsevier's Pass CCRN book reads in outline form. Without narrative context, outline form means nothing to me. I expressed this frustration w/my co-workers whom had either already passed CCRN or were successfully studying for it, and one recommended using the online test questions of Elsevier's Pass CCRN to practice questions, but for narrative context use Barron's.. It turns out I already had both, because BOTH were highly recommended here on the store. Unable to choose between them I bought the digital Kindle version of Barron's and the Hard copy version of Elsevier's Pass CCRN. I will post this same review for both books, with the intent of explaining these two differences. So because BOTH resources for valuable, I will give 4 stars for both but for DIFFERENT REASONS. BARRON'S KINDLE version was SUPER easy to navigate. I studied from it from my Elipsis tablet. It doesn't waste time, and gets straight to disease processes and the exact ways of how the RN will treat issues as they are posed on the CCRN. Again, Elsevier's PASS CCRN BOOK frustrated me, however the online question bank is kind of invaluable. So if you are like me and you learn via narrative form, Barron's CCRN KINDLE edition is great to have context and Elsevier's PASS CCRN online questions are great for practice.
★ ★ ★ ★ ☆
dmitry
This was a great review book. I took the CCRN after I finished the book and passed the first time! The material covered in this book correlated well with the content on the actual exam. I wish I could've done better on the cardiovascular section but I don't know if I would have done as well without this book. Great buy.
★ ★ ★ ★ ★
wesley brown
To God be the Glory.
Just passed the PCCN. And I used this book. I read it, only skipped the critical care stuff in pulmonary, multisystem that were mostly ccrn but i read hemodynamics. I haven't worked in an ICU since last september or october. but i read all the cardiac section and did all the questions.I have both the PCCN and CCRN blue print and it mirrors the blueprint. I also did the online questions for Pass PCCN while reading this. I read through this 2x and read the pulmonary section 3x since that was my weak point. I actually got 93% on the pulmonary section of the PCCN.

I also have access to Pass CCRN online questions and I have done some cardiac and gotten them read and done all the neuro and scored highly just from reading this book.

I highly, highly recommend this book. Too bad it's not that popular because it's the best review book i've seen. And I've taken two certification exams within the last 30days and passed both. My only suggestion,; you're not going to feel ready. Set a date and suck it up. You'll be amazed at how well you do. Practice, practice, practice. If you study, it will come.
Good luck to all.
★ ★ ★ ★ ☆
tapsyturvy
This and the Pass CCRN online test bank were the most useful in preparing for the CCRN exam. I also purchased the AACN Certification and Core Review, which was useless (the questions are nothing like those on the actual exam). Barron's does a good job of structuring the important concepts covered on the exam and each subject has a series of 3-30 questions in addition to the 2 150-question practice exams. I passed with 109 out of 125.
★ ★ ★ ★ ★
mary lee
I usually write no reviews unless something truly impresses me. This book is all I needed to pass my CCRN on the first try. Read the book several times front to back. The practice tests on the book and online definitedly were a huge help to bring all the concepts in the book together. Can't beat the quality-price of this book. When many of my coworkers saw my book they decided to purchase it too and were also successful in their exam. Happy studying and good luck to all of you who are preparing for the CCRN!
★ ★ ★ ★ ☆
tracey holden
I passed using this book and pass ccrn onlin bank questions but i will say, save your money and use only this book. my only problem with this book is it is missing some topics like skin wounds, ulcers...but i will still recommend this book.
★ ★ ★ ★ ★
emilia
This book is awesome! It's the only book you'll need to pass the CCRN exam. It's succinct and gives you only what you have to know, unlike the PASS CCRN book which is so overwhelming. This book has plenty of practice questions and exams, and even has one online that you can access.

Do yourself a favor and buy it! It helped me the most before I passed!
★ ★ ★ ★ ★
kristen moniz
This book is definitely a must buy! It gets straight to the point of what you need to know in order to prepare for the exam. It also helps ease test anxiety by giving you the blueprint for the exam and how much time you should devote to studying each section. I studied this book all the way through in one night then the next morning I took the CCRN exam and passed with the first try. This book was definitely what prepared me the most.
Please RateBarron's CCRN Exam