Dr. Susan Love's Breast Book (A Merloyd Lawrence Book)
By Susan M. Love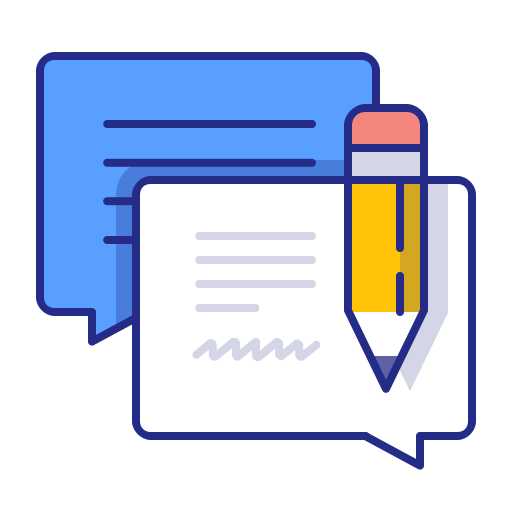 Total feedbacks: 19
★

★

★

★

★

★

★

★

★

☆

★

★

★

☆

☆

★

★

☆

☆

☆

★

☆

☆

☆

☆

Looking for Dr. Susan Love's Breast Book (A Merloyd Lawrence Book) in
PDF
? Check out Scribid.com

Audiobook
Check out Audiobooks.com
★ ★ ★ ★ ★
laurene
I had been diagnosed with breast cancer, and this book was recommended. I became a student of my desease and this book helped me assimilate questions to ask my caregivers as I made my decision on surgery. Highly recommended. Use it like a reference book.
★ ★ ★ ★ ★
josh
Thorough, straightforward and informative, Dr. Love's book lays it all out - the good the bad and the ugly of BC. Some of it is scary and hard to get through emotionally, especially for the newly diagnosed like me, but I believe information is power in fighting this sneaky disease. Dr. Love's warmth and compassion comes through in her writing, which helps a lot. I found myself re-reading relevant sections over and over until i fully understood the implications and details of dx and treatment. She affirmed everything my own surgeon said, which was comforting to me. What an incredible public service this book is. I'm getting a copy for my sister.
★ ★ ★ ★ ★
joey
The Bible for any woman recently diagnosed. Easy to understand, extremely thorough. It helped me know what kinds of questions to ask my doctors. It also gave me peace of mind as a sort of second opinion. Highly recommend.
★ ★ ★ ★ ☆
leah brownlee schrader
My only disappointment with this book is that I think the 5th edition is coming out soon and I couldn't wait for it. There is a lot of easily understood information in this book and a lot of great philosophy underneath the content. As a nurse and a woman recently diagnosed with breast cancer, I have to say that there are many significant decisions that need to be made. Being a partner with your physicians in making these decisions is essential - and taking one decision at a time is critical to staying sane through the process. With links to her websites and other resources, this book is a great resource!
★ ★ ★ ★ ★
jessica andolina lane
If you want to learn about every aspect of breast cancer and all that it brings and may bring - this is the book for you. At times the book is very technical but it doesn't gloss over any aspect of this terrible disease. The book can be read in its entirety or only the sections that pertain to a person's specific condition. Family members can also obtain good information from this book. Some images are graphic but are used to explain many procedures involved in breast cancer. I recommend this book highly - it certainly helped prepare me for several procedures and is helping me to prepare for upcoming treatment.
★ ★ ★ ★ ★
prita indrianingsih
The information is very informative and very easy to read and understand. You will turn to this book over and over to read and re-read. To know and understand what is happening to you or a loved one is half the battle. You will not be disappointed with this book.
★ ★ ★ ★ ★
nathaniel allen
I stumbled on this book when I was diagnosed with breast cancer and used it throughout my treatment and after. I have bought it for several friends who were also diagnosed. Great source of information.
★ ★ ★ ★ ★
bron
Dr. Susan Love's Breast Book is an excellent resource for anyone facing the possibility of breast cancer or a loved one's diagnosis. Even if you've read a prior edition, so much has advanced in the field of treatment and options that it is worthwhile to get the newest edition. The book helps the reader to have a better understanding of all different aspects of breat problems, diagnosis, and treatment options. It's a must read before you go to a Dr. as well as after to help one better understand it all. It's a book you'll keep picking up again and again.
★ ★ ★ ★ ★
michi whittall
Recommended by friends of ours who have dealt with breast cancer and we have given it as a gift to a family member who is being treated now. Lost my sister in 2011 at 51. Knowledge is power and this is well written and thorough without being too technical.
★ ★ ★ ★ ★
steph hicks
This is a most concise, well written, easy to understand book on a very difficult subject. You don't need to read it all to zero in on your particular problem. It was an immense help in dealing with my breast diagnosis, and gave me the ability to dialogue with my doctors. A thousand thanks to Dr. Susan Love.
★ ★ ★ ★ ★
wendy beckett
The bible of breast cancer book. Dr. Love explains everything you would want or need to know about breast cancer, for those who are facing this life altering situation. She has the latest information from the most recent reseach. So much comes out new everyday that she will for sure need to make a 6th and 7th edition in a few years. It is a very good reference and she explains everything so anyone could understand.
★ ★ ★ ★ ★
kate harris
Dr. Love's book: answers ALL your questions, provides background information and important data on diagnosis, prognosis, treatment, and research. It is really the best book to research and navigate treatment for this disease.
★ ★ ★ ★ ★
camron savage
Recommended for any woman who has been diagnosed with breast cancer. The information makes it possible for you to understand lab reports and the significance of percentiles so you can make informed choices for your care.
★ ★ ★ ★ ★
mary lowry
Not a fun subject, but this book was very helpful to me. It was purchased for me, by a friend that has walked this path, and i have now purchased it for 2 others... Susan Love explains things in a very down to earth way, even though it is very science-y. I use this before and after every doctor visit, and it has really helped me understand better, what is happening. The whole topic is still overwhelming, and i have sometimes have to close the book and take breaks from the reality of my situation, but this book has been my best and favorite resource.
★ ★ ★ ★ ★
mohammad atshani
A very thorough, up to date account of current research and treatments for all phases of breast cancer. Well indexed and easy to use as your treatment progresses and you want to know more than the doctors have time to tell you.
★ ★ ★ ★ ★
artin safari
...you need to have this book. It gives you information on everything from breast care all the way to treatment. It is extremely detailed. Once you get your pathology report, you can sit down with it and the breast care book and become informed.
★ ★ ★ ★ ★
annie fogleman
This book's answers far outstriped any questions I had even thought of in it detail and clairity. I also enjoyed the authors simple and direct writing style which made it easier to read in segments which can be helpful for a busy schedual.
★ ★ ★ ★ ★
demetria
This book contains a wealth of information for any woman who is interested in her breast health and especially helpful for someone who has been diagnosed with breast cancer. Written in an easily understandable layman's language.Honest
★ ★ ★ ★ ★
preoccu
Best book available to explain how a woman's body develops from birth through menopause and beyond. Has great diagnosis explanations for treatments too. Recommend every woman has this as a reference book to share with friends who may need answers about what to expect concerning treatment options.
Please Rate Dr. Susan Love's Breast Book (A Merloyd Lawrence Book)