I Wear My Tutu Everywhere! (All Aboard Books (Paperback))
By Wendy Cheyette Lewison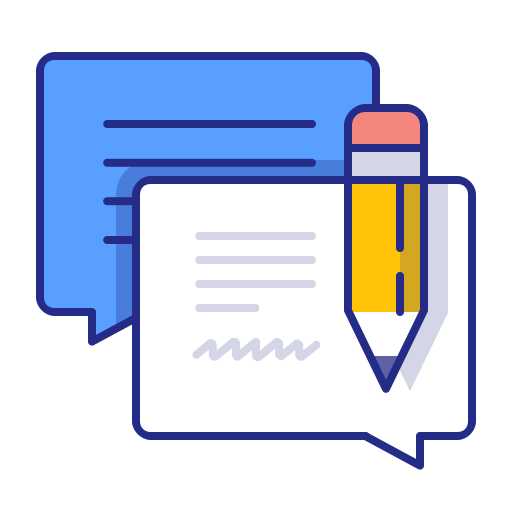 Total feedbacks: 20
★

★

★

★

★

★

★

★

★

☆

★

★

★

☆

☆

★

★

☆

☆

☆

★

☆

☆

☆

☆

Looking for I Wear My Tutu Everywhere! (All Aboard Books (Paperback)) in
PDF
? Check out Scribid.com

Audiobook
Check out Audiobooks.com
★ ★ ★ ★ ☆
angela marie
My niece is kind of obsessed with ballerinas at the moment and when I saw this book I couldn't pass it up. It is a cute story of a girl who gets a tutu and wants to wear it wherever she goes, even if it causes a little bit of inconvenience. When it gets ripped, she decides that maybe tutus are good to wear sometimes, but the rest of the time play clothes are a good idea and more comfortable. It's a cute tale of a little girl that is sure to resonate with the little girls in your life.
★ ★ ★ ★ ★
joann schindler
I loved this book when I was a little girl so I was thrilled to see it still available on the store! It was an awesome surprise to get it delivered on a Sunday I read it to my 2 year old first thing, she starts ballet next month! Although I can agree I wasn't a huge dancer so I don't know the terminology words used but I can get past that as I loved the art and story behind it all as a kid myself :) super pleased! Also condition was so new and smooth I was thinking with its age it could be old but it looks nice!
★ ★ ★ ★ ★
riddhika
I got this for my niece because she insists on only wearing leotards and dance dresses. I had no idea until I read it, that the lesson it is trying to teach is that Tutu's are best for wearing while you are doing ballet, but other clothes are better for other things. Ie. play clothes for activity's, dresses for parties, jammies for sleeping, etc.

I don't know how it was received by my niece, but the message in the book is clear but done in a very cute and likeable way.
★ ★ ☆ ☆ ☆
immen
This book is not as helpful as other reading railroad books. The other books are based on a set of 24 or so similar or rhyming words that repeat throughout the book, this one has very few repeating words. It even uses french dancing terms like jete and plie and releve. How is even a first or second grader supposed to figure those out? It is a cute story, but it shouldn't be billed as an early reader book. Don't buy this if you are looking for books to ease your kids into reading, it is more of a bedtime story read by mom or dad.
★ ★ ★ ★ ★
rizwana khan
This is such an adorable book. My little 3 year old loves to dance and has recently been intrested in balet, so this book was an instant favorite. I love how EVERYONE has rhyming names. My daughter giggles every time. And the ending is perfect. What a great book for every little dancer out there!
★ ★ ★ ★ ★
sarah green
My 4 year old niece was given this book for Christmas. She has been talking about ballerina for months. Our family are big readers. When I saw that the little girl in the book loves to dance, gets a tutu and gets to take dance lessons I knew this would be a perfect book. She loves it. She helped me sing the short song that the little girl sings while wearing her tutu everywhere.
★ ☆ ☆ ☆ ☆
seyma
I was disappointed in this book. I bought it for a great-granddaughter who is taking ballet lessons . She wasn't impressed at all, and when I looked at it, I felt the same way. It is bland and monotonous. If you!re looking for "dance books"' you can find others more inspiring.
★ ★ ★ ★ ★
se n
My girl is 3 years old, she loves this book :) She's taking dancing classes, so this book is just about her now! It's simple to read and understand for her age, and very thematic for those who are into dancing, it's not too short or long, so we sometimes even have enough patience to read it two times in a row .
★ ★ ★ ★ ★
krista guenther
My 2 year old granddaughter just loves ballerinas and this book is on her level. It's hard to find toddler books like this. We read it and I always hear "again." She takes a dance class and relates to the little girls. I would highly recommend this book for little girls who love dance!
★ ★ ★ ★ ★
crystal simmons
My granddaughter wears here tutu everywhere and so this is the perfect gift for St. Nick for her. I read it when it arrived and it is very cute and she will love it and it sure fits for many little girls today with their tutu's . Cute book
★ ★ ★ ★ ★
morticiawbbs
I got this for my 17 month old, she love Angalina Ballerina and i thought this would be right up her alley, I was right, she wants to read this about once a day.
recommended reading
Wang Mind the greatest of the great pandas
Happy animals
Alaska's ABC Bears
Children Make Terrible Pets
Fancy Nancy and the Delectable Cupcakes
The Knight and The Dragon
Just Go to Bed
★ ★ ★ ★ ★
t scott
This is a cute, fun book and was especially good to read to my 3 year old granddaughter, who literally wants to wear her tutu everywhere! Good illustrations and a nice lesson at the end. I would recommend this to anyone who has an aspiring ballerina, or just a little girl who likes to wear a tutu!
★ ★ ★ ★ ★
drew
I bought this for my two-year-old who has become obsessed with two things -- ballerinas and books. What a perfect combination! This book could have been written about her! The storyline is simple, easy to read and has a great message. It should prepare her for dance class next fall. It is sure to become a favorite in our home.
★ ★ ★ ★ ★
joe kuykendall
I bought this darling book for my granddaughter, aged 4 ... and then decided I should recommend it to my clients. I'm an EQ coach and I love the attitude of this book. We should all have our dreams and wear our tutus everywhere -- if not in reality, in our minds. Who knows what you can grow up to be if you keep envisioning your dreams, and it's never too late, and you're never too old.
★ ★ ★ ★ ★
matt harvey
Ordered this book for my grandaughter, she absoutely loves it. She wears her tutu alot and can itentify with Tilly. The illustrations are so cute, and she loves how the children's names rhyme, Billy, Milly, etc.
★ ★ ★ ★ ★
kenso
My 5 year old received this for Christmas and it is her new favorite book. She practices the dance moves shown in the pictures while wearing her own pink tutu...the story is delightful, the pictures bright. Great for any dance lovers...
★ ★ ★ ★ ★
paige turner
Excellent book for little girls about a little girl named Tilly that is so excited about her tutu that she never wants to take it off. The only downside to this book is that after reading it, your little ballerina might get the idea that she should wear her tutu everywhere. LOL! My daughter owns a copy of this book and we love it so much that we purchased it for a 4 year olds birthday party and packaged it along with a pink tutu. Great story book for toddlers up to early readers.
★ ★ ★ ★ ★
jessica jacobs
I like this book because Tutu Tilly gets a tutu for her birthday and she wears it at the market, and at her family hay ride and she weared it at the swimming pool. It it a very good book. From Sophie
★ ★ ★ ★ ★
dagny
We just happened upon this book at the library. After the second page I realized this book was talking about my daughter!(or any little girl who loves to dance and loves pink!) After maxing out our renewal limit on the book, my husband and I decided to purchase the book for our little one for her 3rd birthday.We love it!
★ ★ ★ ★ ★
jacquline
For every little girl starting at age 1. I can't stop reading it to my 3 year old. It's very up to date in the illustrations and has cute tones! Just change "Mama" and "Papa" to "Mommy" and "Daddy" and it's the perfect story to read to your little one. Short and sweet.
Please Rate I Wear My Tutu Everywhere! (All Aboard Books (Paperback))