Lost and Found in the Mississippi Delta - Dispatches from Pluto
By Richard Grant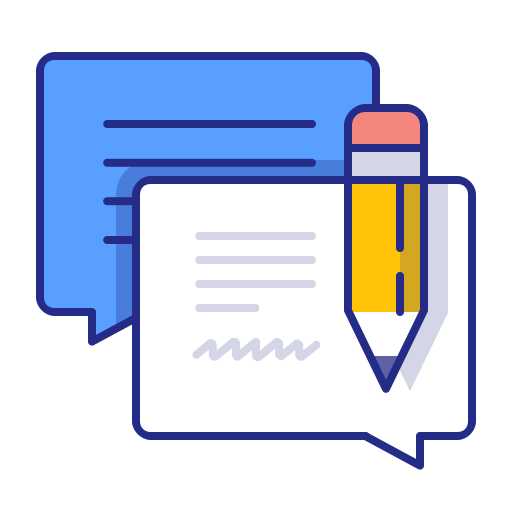 Total feedbacks: 55
★

★

★

★

★

★

★

★

★

☆

★

★

★

☆

☆

★

★

☆

☆

☆

★

☆

☆

☆

☆

Looking for Lost and Found in the Mississippi Delta - Dispatches from Pluto in
PDF
? Check out Scribid.com

Audiobook
Check out Audiobooks.com
★ ★ ☆ ☆ ☆
kathnat
Not for me. Creeps me out reading about all the guns, animal and bird killing and the plateau African Americans reach socially in the south. I did appreciate the author's humor and can see how many liked the book.
★ ★ ★ ★ ★
spencer
I grew up in Mississippi but not the Delta -- as did five generations of my family before --but have lived outside the South most of my adult life. Like many native Southerners I both love it and hate it and constantly am called upon to explain why I do both. Nothing will explain that exactly, but I'm ordering an extra copy (or two) of Dispatches from Pluto to hand out. This comes very close to explaining.
★ ★ ★ ☆ ☆
hania gamal
I am always hesitant when I read a bestseller about the South...One waits for the stereotypes and this book provided them early on. It wasn't a bad book, but I don't think it truly reflects the region.
★ ★ ★ ★ ☆
bob viviano
This book kept my attention. I generally don't like street talk but it was appropriate for the part of that culture. It was colorful and intriguing. I live in the Southeast and have been exposed to some of the dynamics but this was deep South
★ ★ ★ ★ ★
adel al harthi
Dispatches from Pluto – Richard Grant

Dispatches from Pluto (Simon & Schuster, 2015, 320 pages, $16.00/11.99) is simply the best book on race and racism in America I've ever read. Things we say and don't say, relationships we have and don't have, long-held misunderstandings and new insights grown from distance and proximity. By moving from his comfortable liberalism in New York to the poorest town in the poorest region, in the poorest and blackest state in America, Richard Grant learns, explains, and helps bridge gaps that persist in every level of society and region of the country. By doing so in an engaging, often humorous, and always involved, deeply compassionate memoir from the depths of the Mississippi Delta, Grant has provided an invaluable service presented within the confines of a highly readable and ultimately important book.

Grant's introduction to Mississippi had been through his writing in the 1990's about aging Delta Blues musicians. At a book party in William Faulkner's home town of Oxford, Mississippi, he met famed cookbook writer Martha Foose at a book reading and was invited to visit her Mississippi, the Mississippi Delta. Eventually, he decides to move to the small town of Pluto, MS, and buy a former plantation mansion from Foose's father, a local lawyer. Soon, he moves to Pluto with his partner Mariah, where they begin to learn to live in the South. Early in his stay, Foose tells Grant "There's a secret to living here....Compartmentalize, compartmentalize, and then compartmentalize some more. If someone tells you that the Muslims are plotting to destroy America, or Obama is the Antichrist, you just seal that away in its own separate compartment and carry on till you find their good side. There's no sense in arguing with them. Folks around here are stubborn as they come." By this, she means that unless people are capable of taking beliefs, attitudes, and behavior they disapprove or even that horrifies them and putting them away, they never can discover the true charm, depth, complexity, wisdom and value of people and life in the South.

Grant and Mariah purchase the plantation house and move into it. They encounter snakes, alligators, armadillos, and insects without count as they live in their new home and learn to cope with its idiosyncrasies. They meet people from all walks of life while living in an area that once was rich in farming and plantations, but has now become increasingly poor as factory farms have come to dominate. They observe and become part of the rich web of relationships that characterize the region such as families where children are still raised, nurtured, suckled by the descendants of those their own ancestors once owned. Grant visits blues bars where marijuana and crack cocaine are openly consumed and distributed and plays golf with the white sons of the former plantation society as well as black actor Morgan Freeman. We hear about and meet an angry lawyer and a crazy doctor locked in a battle of wills and politics. We learn about the hunting and gun culture in ways that defy the stereotypes suggested by both NRA propagandists and gun-control advocates. We visit black churches at times of grief and joy. We attend marriages and funerals. We visit in the homes of the poor and downtrodden as well as the rich and privileged while we learn of the intricate relationships between and amongst these families. Along the way we learn that race and racism as both more and less pervasive than an outsider can know or understand. And all this is presented in narrative form with gentle humor, compassionate insight, deep understanding gained more through experience than sociology.

Richard Grant is a freelance British travel writer based in Mississippi. He was born in Malaysia, lived in Kuwait as a boy and then moved to London. He went to school in Hammersmith and received a history degree from University College, London, After graduation he worked as a security guard, a janitor, a house painter and a club DJ before moving to America where he lived a nomadic life in the American West eventually settling in Tucson, Arizona, as a base from which to travel. He supported himself by writing articles for Men's Journal,Esquire and Details, among others. Grant and now wife, Mariah, moved to New York City briefly, before relocation to Pluto, Mississippi. (Wikipedia Profile)
During the past fifteen or so years, my wife, Irene, and I have spent significant portions of our life living in various parts of the South. We've toured, lived for several months at a time, and nearly settled in several different places. Along the way we discovered bluegrass music and have been both captured and embraced by much of the warmth, generosity of spirit, and friendliness that Grant describes. We, too, have found the need to compartmentalize those elements of southern culture with which we have deep disagreements in order to recognize and treasure the components making the region and its people a treasured part of our experience. Needless to say, they, too, have been able to put aside their stereotypes and misunderstandings of northern (Yankee) attitudes that often conflict with their own. By coming better to understand this region's strengths and peculiarities, our lives have been enriched and expanded beyond measure. Reading Richard Grant's Dispatches from Pluto has succeeded in giving this experience greater depth and nuance to my own experience. Who could ask for more from a book?

Dispatches from Pluto by Richard Grant (Simon & Schuster, 2015, 320 pages, $16.00/11.99) with gentle good humor and deep insight portrays a year in the life of a young couple coming to terms with life's realities in the deepest place in the deep South, the Mississippi Delta region, laying along the Mississippi river from Tupelo to Vickeburg. This memoir provides the opportunity, for those willing to open their eyes and hearts, to understand the strengths and enduring problems of life in one of most impoverished and damaged parts of the United States, which, nevertheless, represents some of the most engaging elements of our life in America. Dispatches from Pluto is must reading in order to deepen understanding of race relations, their sources and outcomes, in this small corner of a much bigger picture. Dispatches from Pluto was supplied to me as an electronic galley by the publisher through Edelweiss. I read it on my Kindle app. If you decide to order this title, please consider using the the store portal on my blog at ted lehmann (dot) blogspot (dot)com
★ ★ ★ ★ ☆
brandy
Goes along with Hillbilly Elegy--a good read for a slice of a different life. In this Mississippi Delta backwoods community people are neighborly and loyal to family and friends. They hunt, curse, and shout, quite different from us Midwestern reserved types. Well written, too.
★ ★ ★ ★ ★
ryan reeves
Just excellent. You can tell that this was written by a person who loves his subject matter. This will make you question your attitude toward how we all are one family on many different levels. Richard Grant is a seeker, and that is something we all should be.
★ ★ ★ ★ ★
nathan hepler
Read it one sitting, very well written and gives a great insight into everyday life in the Delta, especially the tenuous relations between the races. Hangs with Morgan Freeman a bit and journeys to Po Monkeys Jook Joint (front cover pick)
★ ★ ★ ★ ★
andrew campbell
Wonderful and exact! Having lived in the delta for 2 years in graduate school trying to help the school system- this book was a delight to read and had many moments which I could relate . I can't wait to meet Richard
★ ★ ★ ★ ★
abdulaziz
I thoroughly enjoyed Grant's perspective of this part of Ametica. His journey to understanding of how the races work together in Mississippi is very insightful because we have already solved most of the problems about living together in harmony.
★ ★ ★ ★ ★
caitlin wood
Interesting easy and insightful. Some times funny and others sad. Recommend highly. I think Richard has a better grasp of race in Mississippi than anyone I have read in the past few years. I'm from the hills, but go into the Delta regularly.
★ ★ ★ ★ ★
justine co
This is a very revealing view of the current state of race relations in Mississippi, as observed and experienced by a British emerge and his American wife. I found it very readable, as well as informative.
★ ★ ★ ★ ★
ctrain79
In a warm memoir, a British journalist moves himself and his girlfriend to the wildest terrain of his career... Pluto Mississippi. His eye for the local eccentricities is keen and his understanding of the local problems is complex.
★ ★ ★ ★ ★
celia laska
I found this British travel writers book charming and informative. I liked that the author chronicled not just the wildlife, cuisine, hunting and social fabric of the Mississippi delta, but also the racial divide that persists.
★ ★ ★ ★ ★
mohamed darwish
This was a book I got into easily. I am a historian, born and now living again in the South, and this is a loving, yet nicely objective view. I especially appreciated the careful questioning of the intertwining relationships between Blacks and Whites. I found it sincere and enlightening.
★ ★ ★ ☆ ☆
tracy boswell
This is simply a compilation of well known stories of the area. There is no original insight or writing that could inspire change. It appears he chose to sink to the lowest common denominator he could find.
★ ★ ☆ ☆ ☆
d arcy
Nicely written with a lot of detail. In Grant's world, everything is about race, every waking moment.
While I'm sure he believes that, I'm not convinced the people he encounters are quite as obsessed
as he is on a daily basis. It grows a little tiresome and after a while you just wish he would look at
people as people a little bit. The Morgan Freeman section is fun, but the book overall is more of a sigh.
★ ★ ★ ★ ★
dylan lawrence
The author decided [perhaps a bit impetuously] to buy an old house in the hinterlands of the 'Delta.' Along with his fiancé the move is made, the adventure begins; amid the snakes and insects, poverty and racism, good neighbors and bad-- they deal with the politics, the food, the gun culture, and more happily with the hospitality and the wonderful Mississippi Delta blues tradition.

It's a fun read if you want to see what its like to survive [and thrive] in one of Americas poorest and least educated regions .
★ ☆ ☆ ☆ ☆
jennifer bonn
Normally I don't write negative reviews, but this is more a negative review of the store's policies (I think the book will be very good). When I started reading the book on the trip I had bought it for, I discovered that the book started on page 21, with all the previous pages and the title page missing. When I discovered this, I was outside the return window, so I can't exchange the faulty book for a new one. Sucks.
★ ★ ★ ★ ☆
chris abraham
I get the title, Dispatches from Pluto. Pluto is the town in the Mississippi Delta area that Richard and Mariah move to. I don't quite get the subtitle though, Lost and Found in the Mississippi Delta. Not sure what was supposed to have been lost, but it's easy to see that they found a whole new way of life in Pluto during this year in a life view.

Richard and Mariah move into Doc Foose's old house. There they make battle with the wildlife including alligators, cottonmouths, armadillos, rats and more. And they learn to live closer to the land, hunting and growing some of their own food. The homey parts of the book are many at first and then the direction changes and there is less about setting up house and more of a discussion of racism in the Delta area.

It's an interesting book. The culture of the Delta is different from many other places including other places in the Southern United States. The culture itself is really split. There is black culture and white culture and even subdivisions within those categories.

It was nice to read about the generosity and hospitality that most of the people showed Mariah and Richard. Whether the people were white or black, for the most part, they had positive encounters with them. Headshaking encounters occasionally, but more often than not pleasant encounters.

I found the book to be interesting whether the author was writing about the struggles with setting up and maintaining a household in Pluto or having adventures of sorts meeting new and different people. He visits juke joints and a prison. He follows around a candidate for mayor. He visits blues legend, T-Model Ford. There are many more mini-adventures that make up the overall large adventure of moving from New York City to the Mississippi Delta area.

If you are curious about the region and racism issues there, then this would be a good book for you. If the topic of racism bothers you, then don't pick up the book. It just can't be avoided in this memoir. And remember this is just a slice of life in the area and it varies depending on where you go in Mississippi and the South.

I gave this book 4 stars out of 5. It's well written. It keeps moving and doesn't get bogged down in one place. And the people are interesting too.

Disclaimer: I received a copy of this book in exchange for my unbiased opinion.
★ ★ ★ ★ ★
kimstitch
From what I read in the NY Times from this book I say it is a solid winner. Better than Paul Theroux's take on the South by far.
On the other hand only mad dogs and Englishmen go out in the noon day sun. Especially in the Mississippi Delta.
I grew up there and that is not the only place in America with terrible ignorance and poverty. Try the worst parts of Washington, D.C. and New Orleans and Chicago for example.
America is a strange place. You can find the oddest people in the oddest places. Now more than ever.
I think there must be an attraction to Miss. It seems to be showing up in more and more books.
Saw John Grisham on TCM(Turner Classic Movies)being interviewed. He was asked why Miss. has produced so many good writers. He seemed stumped at first and then mentioned the racial conflict there. And then said a great line. "Because there are so many crazy people there".
That really gets it right.
★ ★ ★ ☆ ☆
blaine
Written, I suppose, to validate pre-conception of the Deep South. Mississippi, and the Delta, the author does paint a very vivid and colorful image. Being a native of that region I do recognize life and society of the region as the writer portrays it. However, the region is much more than that. It's people and institutions of all races have a diversity and richness that apparently have gone unnoticed. He looks through a keyhole and writes of what he sees and experiences. Look out through a picture window and you will see a much more accurate picture.
★ ★ ★ ★ ☆
damon
I am not a native Southerner, or even a long term resident. I'm more of an enthusiast. There are many places in the South I hold special - Savannah, Macon, Thomasville - but the absolute best place is Clarksdale, Mississippi. Clarksdale is smack in the heart of the Mississippi Delta and it is not possible to exaggerate how romantic, weird, foreign, friendly, eccentric, sad, energetic, neighborly, strange, scary and comfortable it is. Whether you love blues, cotton, the Devil at a crossroads, or black dirt, this is the only place in the country that should be allowed to call itself "The South".

Well, Richard Grant found himself not far from Clarksdale when he found himself in Pluto, and his tale of life in the Delta does the area justice. This is a dream world, heavy with portent and fraught with meaning. It is soulful, frustrating and gosh-awful hot and humid. Grant gets it all - there is meanness and generosity, and pretty much the flip-and-flop side of just about every emotion, human condition, or circumstance you could think of. It's a funny, fair, perceptive, thoughtful story he tells, and since he got everything I know anything about right I suspect he got almost everything else right as well.

The book, for all its sense of languor and the dreamlike, is fast paced. Observations and contemplative bits are punctuated by brief conversations with strangers or longer exchanges with other locals. Tales and short histories are sprinkled in along with descriptions of the Delta now and then. (To paraphrase Faulkner, from neighboring Oxford, "[This is a place where] ...the past is never dead. It's not even past.") There are judgments of course, and excuses and explanations, but the reader is generally left to make up his own mind about what he's reading.

One needs to remember that Grant is an adventure-travel writer. It's just that in this book the traveler stays put to explore his new home, and the adventure is in discovering the complicated community outside his front door. It often feels like a bourbon fueled dream, but what a nice ride.,

(Please note that I received a free advance ecopy of this book without a review requirement, or any influence regarding review content should I choose to post a review. Apart from that I have no connection at all to either the author or the publisher of this book.)
★ ★ ★ ★ ★
miri pomerantz dauber
Writing about the south as an outsider is dangerous. You could easily suffocate from layers and layers of stereotypes. The outsider is expected to be offended by racism and ignorance, sympathetic to the plight of the poor (both black and white), depressed by dilapidated houses and stores, and driven near crazy by mosquitoes. Not that those things shouldn't happen, but that shouldn't be all that happens.

Richard Grant is British by origin, and he lived, before moving to the Mississippi delta to live and writing this book, in New York. He and his girlfriend, Mariah, could hardly have been more primed for the standardl outsider experience.

But it doesn't really come off that way. Of the books I've read that follow the path of the outsider visiting and reporting his impressions of the south, this one may be the one that most avoids death by stereotype.

Grant and Mariah move to an old plantation house near the small town of Pluto, on the delta. They certainly bring their share of naivety. They are especially unprepared for the place itself — the mosquitoes, the snakes, the kudzu, the cold of the winter, and the lack of comfort an old planation house can provide.

But Grant, and Mariah as well, throw themselves into friendships and experiences with seemingly just about anybody and everybody. They are willing to give up some of the things they've been — vegetarians, gun opponents — to be fully there, shooting deer and drinking cheap bourbon. Grant certainly takes notice of the differing behaviors of blacks and whites, that he never quite seems to get past some point of formality with blacks — sitting together in the house, dining together, . . .

And yet he captures something I've always been impressed by — that, in the south, whites and blacks have a way of being together that is stable, and, maybe unfortunately, comfortable.

In my own experience, having been born in Mississippi and spent at least some time, though not a lot, there, and having lived in other parts of the country, I've been surprised how un-at-ease people of different races are with one another elsewhere. There's a hesitancy, a not knowing what to do, even if well meaning. In the south, it's sometimes a matter of having a "place" — that's the bad side. But other times it's just having the ability to have casual conversation, share a laugh.

Grant has a good feel for that — maybe more than I've seen in other visitor-to-the-south writers. Paul Theroux, for example, never really gets to the level that Grant gets to — the familiarity that comes from hanging out at everything from juke joints to dove hunts. He lets himself love the south from the inside.

He sees all the things that spawn the popular stereotypes — the poverty, the racism, the rednecks, the southern white liberals. He especially notes the economic roots of so much that ails the south — the double whammy of its racial history and the path that the economy has taken away from the agricultural south.

But he resists the traps. And, as much as it's possible for the outsider, he treats the south as a real place instead of an idea.
★ ★ ★ ★ ☆
tim hicks
The state of Mississippi has long fascinated me because of its rich Civil War history and its remarkable literary tradition – two key interests I have enjoyed my entire life. I first started exploring Mississippi by car in the late 1980s and I have continued to do so to this day, often spending many of my vacation days driving the state on self-directed Civil War tours, or ones designed to hit as many of the state's wonderful bookstores and literary landmarks as I can manage in a week or ten days.

As everyone knows, though, Mississippi has its dark side, a legacy from the darkest days of slavery that continues to haunt the state to this day. Look at all the standards by which American states are generally measured, and you are likely to find Mississippi near, or actually at, the bottom of every single one of them. But then consider some other measurement, such as which states produce the highest number of prominent writers (per capita or otherwise) and Mississippi probably stands near the top of the list. Let's just say that as much as I love the state, I don't always feel safe driving its back roads on my own.

Richard Grant's Dispatches from Pluto: Lost and Found in the Mississippi Delta portrays Mississippi and her people through the eyes of a British adventure/travel writer, a man who first became acquainted with the state while "interviewing elderly blues singers in the mid-1990s." Grant was charmed by Mississippi, particularly by the city of Oxford, while on that initial project and would return periodically to visit his Mississippi friends. On one of those visits an old friend brought Grant to the Mississippi Delta region to show him her "home ground," and Grant so fell in love with an old plantation house (near Pluto, Mississippi) belonging to his friend's father that he impetuously offered to buy it – without first mentioning anything to his New York City girlfriend. Luckily for Grant, his girlfriend was as ready to get away from New York City as he was, and after looking at the house she agreed to give the Delta a shot.

Thus begins the Mississippi Delta adventure of two people who could hardly have been any more different from their new neighbors if they had tried. Richard and Mariah were liberal left-wing progressives for whom being politically correct in speech and thought was simply a way of life. For their neighbors, shall we say, it was not. But in the next few months, Richard and Mariah would make some of the closest friends they had ever had, and would explore the Delta in a way that outsiders are seldom permitted to do.

Grant would learn just how tricky race relations still are in Mississippi, a state with so large a black population that blacks can be said to hold as much (or even more) political clout as whites. He would learn that many Mississippi blacks would not look him in the eye when speaking with him; that even if he considered them a friend, many blacks preferred to speak with him outside or to enter his home from its rear entrance; and that there were many places his black friends did not think safe for a white man to visit – even in their company. Grant, though, because he wanted to tell Mississippi's story, was persistent and he managed to get both his black friends and his white friends to be honest with him.

Along the way he meets some of Mississippi's most colorful people and some of her most famous, including actor Morgan Freeman who still lives in Mississippi when not working on a film, and owns (with partners) what is perhaps the state's most famous blues club. He explores the often bizarre world of small town Mississippi politics (in which gunfire and threats sometimes play a key role), the blues legacy being left behind by a generation of blues pioneers now steadily dying off, and the improving but still delicately balanced relationship between the state's black and white populations.

Dispatches from Pluto exposes a side of a state that has been underappreciated for too long. Mississippi is rich in history, music, and American culture in a way that many other states cannot claim to be. Maybe a few more books like Dispatches from Pluto will finally expose what is still a well kept secret: Mississippi is a great place to visit – for a lot of good reasons.
★ ★ ★ ★ ★
paige
As a daughter of Mississippi, I do find it hard to explain to my Yankee friends. Often I find myself saying things like, 'I hail from the mythical land of Mississippi.' The author, a Brit, goes a long way towards lovingly explaining the dichotomy that is the fabric of our psyche and behavior. Having personally been raised by very loving folks of at least 2 colors, I found a lot to nod my head about in Grant's love letter to the Delta. From NYC, you can't get to Mississippi fast and cheap; you only get one. This tome might be the next best thing to a visit, so hop into your chair and be transported to a lovely front porch rocker, where you can watch the world go by, shake your head in wonderment and feel the need for a droplet-festooned glass of iced tea come upon you. Or it might be bourbon. You choose.
★ ★ ★ ★ ★
cara cannone
Richard Grant decides to buy a house in the poorest county in America, in the Mississippi Delta. He makes friends, talks to everyone around, fights bugs, weeds, and heat and comes up with a great book. OK, it might not be an academic study like "Semiotically Gendered Paradigms of Mississippi Culture" by Joe Anthropologist, but it gets damn close to the heart of the matter, if anyone can actually do that. As an outsider, an Englishman, he drinks with whites and blacks, hangs out, hunts, listens to the famous blues of the Delta, shoots pesky armadillos, visits prisons, runs into weird murder cases, and looks into religion, politics, and business. The hospitality he meets is extraordinary as well as some of the vicious racism. This is a book which can make you laugh out loud because it's loaded with eccentricity and humor. This is also a book that can make you cry because our American dreams are still so far away, our history lying so heavy on us like an iron blanket. Understanding and tolerance are what we need, along with a few more jobs, but are our leaders even listening? Grant pulls few punches but remains honest throughout. In the end, it is kind of like the Mississippi Delta blues in prose. Are we ever going to turn it all around? Are we going to get beyond ourselves? Like Robert Johnson, do we have to do a deal with the Devil? Billy Joe McAllister might have been throwing Hope off the Tallahatchie Bridge. Books are one thing, but if we had more people like Richard Grant, we might get somewhere.
★ ★ ☆ ☆ ☆
zeenah
I guess I was looking for more of a "Year in Provence" type novel. Very little of that here but if you are in the mood to read a book about racism this is for you. Well written and there are a lot of interesting characters but the theme is definitely race relations.
★ ★ ★ ★ ★
cecile
At a dinner party a few weeks ago, the host pressed this book into my hands as I was leaving, saying he thought I might like it. Mississippi had come up at dinner as people were talking about where they were from. I had spent many years (here in Northern California) generally avoiding mentioning that my roots are in Mississippi, preferring to talk about where I lived during my school years, so as to avoid the stares of disbelief or even contempt. I've always known that my home state is far more complex than what Hollywood, as in Mississippi Burning, sells to eager buyers, who seem to cherish that image.

To my pleased surprise, Michael Grant has done a very good job, writing in the style of the "year in Provence" mini-genre. You get the fixing up of the falling-down house, exotic flora and fauna, even more exotic locals, dialects that are difficult to understand, amazing food, epic parties, wonderful local music… At the same time, he tackles racism, which is what most non-Southern readers of this book are going to want to hear
about.

What he describes sounds like what my part of Mississippi -- east of the Delta, about halfway between Jackson and Memphis, in the north central part of the state -- was like maybe 30 years back. Today, in my hometown of less than 15,000, the feel is different, with most people finally moving forward to where race is not an issue. As Grant describes, there are holdouts, but they're dying off. The "christian" academy is all but out of business, and it is the going to school together that seems to have made the biggest difference.

I would say, to those who are willing to consider something other than Hollywood's received wisdom: give Grant's book a chance. He does write well, you'll be entertained, and you'll hear some nonstandard points of view.
★ ★ ★ ★ ☆
cardboardmusicbox
Yes, there's racism in the Delta and the politics are as murky as The Big Muddy, but for Brit-turned-naturalized-American Richard Grant it's a place that's unfairly maligned and poorly understood.The back cover blurb likens the book to "A Year in Provence with alligators and assassins" but happily it's neither so trite nor so saccharine.This, after all, is the poorest county in the poorest state in America. It leads where others really don't want to follow: tops for teenage pregnancy, tops for sexually transmitted diseases, tops for obesity and tops for failure to graduate from high school. It may not be a journey to another planet but it's a giant leap for Grant and his girlfriend as they switch from the big city life of New York to a fixer-up plantation house in the back of beyond. The transition from first world to the third world for these unlikely settlers is smoothed by numerous random acts of kindness; they are beneficiaries of Southern hospitality that's as enveloping as the vines that overrun their garden. The place is a mass of contradictions. Amid grinding poverty they find warm hearts and generous spirits, there's depression but also joy and laughter.
Grant clearly enjoys getting to know the local characters and hearing the stories they tell, but this is a place where undercurrents of racial tension are never far away and he doesn't gloss over the dark side – the drugs, the drink, the guns and the violence.The crushing weight of history continues to exert its force on everyday interactions. There's the discomfort and awkwardness of black people who won't meet his gaze and the declined invitations to sit on the front porch and share a drink. It just wouldn't be right. Simply being around him too much has the potential for unwelcome repercussions. Attitudes and behaviors remain deeply ingrained.Grant brings an outsider's eye to the many problems still to be faced, but is savvy enough to avoid suggesting solutions. Life in the Delta is far from black and white, it's much more complicated than that, and it's going to need a lot more time before the scars of the past are healed.
★ ★ ☆ ☆ ☆
nanci
The South endures yet another outsider pontificating on its racial problems. The author is given a mortgage he is not financially qualified for, free furniture, food, car, lawn care for 2 acres, wining, dining, home repair, use of guns and ammo for hunting, more than any newcomer should expect-- lavishly feted. Yet he is compelled to hone in on race relations that his laser intellect unravels, placing the blame on--conservative white people. He never grasps that he, a liberal, survives only because he is propped up by those evil conservatives. And he feels HE survived on his own. With this view, his conclusions are foregone. He moves to the Delta to write about race and make money writing about it. He throws in some stories, waffles a bit on the blame/guilt game. Maybe he could be wrong. He even marries his sobbing, grateful woman. He digs at a wound without a license to operate in the Delta. He should have stuck to his story, his life, the Delta stories he retells and left his destructive political opinions out of it. The drug use described is abhorrent and alcohol abuse rampant. A man who makes such bad personal decisions cannot be a beacon of wisdom about much. His credibility is lacking. I gave 2 stars because he writes well. I read the book, sorry that he was trying to shame the South again with a whip of bias and elitism from across the pond. Sorry my book club chose another guilt trip to read and discuss! As a naturalized citizen, his surprise at encountering red tape and delay because he did not have proper paperwork was not believable. The entire process, just like Social Security and other dealings with US bureaucracies, is a frustrating maze. Just one example of his misrepresentation or distortion for political effect.
★ ★ ★ ★ ★
elsa mauer
He is the Alexis de Tocqueville of the Mississippi Delta; quite clear sighted and unbiased. I lived in the Arkansas side of the Delta for 28 years, then went home to the Ozarks 30 miles East. Just 30 miles, but a completely different ambiance and atmosphere. When I got back to the Ozarks I thought things there had changed; folks were not near as friendly as in the Delta. I thought it was due to the influx of new people in the Ozarks. But after reading Dispatches, I realized that the Ozarks had not changed; I had. The Delta had changed me. As Grant stated, in the Delta everyone, black or white, upon meeting at the post office or anywhere, would normally speak, and ask "how you doing?", but in the Ozarks folks were quite cold and reserved unless you were related. To say Dispatches is very thought provoking is a gross understatement.
★ ★ ★ ★ ☆
moira
During a 1969 interview, rock star Jim Morrison described the Deep South's reputation as a "…grotesque caricature." As a native of the South, Morrison understood that the region's political, racial, and moral landscape is at once more complicated and less malignant than non-Southerners realize. In his new book "Dispatches From Pluto," author Richard Grant proves that Morrison's quote is just as relevant today as it was half a century ago.

Grant does a terrific job of describing the personalities and culture of the Mississippi Delta, as well as the region's strange, unique, and fascinating idiosyncrasies. By keeping an open mind and getting beyond the backwater stereotypes, Grant achieves insights about the South that would be inaccessible to a more judgmental transplant. Readers will appreciate Grant's depiction of the Delta as a place that's simultaneously provincial, sophisticated, agrarian, high-tech, violent, religious, hedonistic, economically bifurcated, and—despite the enduring stereotypes—less racist than most American blue states.

More than anything, I loved the unexpected (and particularly wry) humor in "Dispatches From Pluto." From his analysis of unusual regional names to his descriptions of bizarre stories in the local newspapers, Grant captures the Delta zeitgeist with a voice that is highly aware, but never condescending. In particular, I enjoyed Grant's vignette about the eccentric former CIA operative from Greenwood. Who would've thought that such passion, such pedantry, and such unabashed Southernness could coalesce into perfect literary hilarity?

The bottom line: "Dispatches From Pluto" is more than a great airplane book or vacation read. It's a book that's brave enough to look at societal contradictions, racial politics, and longstanding prejudices with openness and honesty. In an era when racial tensions are high and statements like "all lives matter" are considered controversial, "Dispatches From Pluto" is a breath of fresh Delta air.
★ ★ ★ ★ ☆
becki ramsey
I received this book as a gift and started reading it with some apprehension because I thought it would be another "look how weird these people are" type of book. However, despite some of that perspective I ended up really enjoying the read. It provided some context to why things are they way they are in the Deep South and never attempts to make a social commentary or judgement about it. If you are looking for a deep ethnographic study or sociological analysis of the race relations of the south this is not it. The book is combination of "year in Provence" with some serious facts about the mindset that is driving the status quo on both sides of the argument. The main character, and writer, starts off with "these folks are off their rockers" narrative and ultimately becomes one of the Delta residents - for better or for worse.
★ ★ ★ ★ ★
suelen
I am really enjoying this book in both its Kindle and Audible format. I find myself buying more and more books this way where I can enjoy them both reading and listening. Thanks the store for making me an avid reader. The book itself is great. It explores the life and culture of the Deep South from the point of view and experience of a British progressive. He and his girlfriend discover a world of people, community and culture that is far deeper and endearing than the stereotypes conveyed to and by outsiders.
★ ★ ★ ★ ☆
erin feik
Richard Grant and his girlfriend Mariah who had been living in a small apartment in New York purchase a plantation house in Mississippi and move there. The book is about the people they meet there, the problems they have in their "new" home, how they learn to grow their own food and hunt for meat of various kinds, and quite a lot of history that took place in Mississippi prior to their moving there. Some of the stories are funny, some are sad and I was surprised at the racial tensions that still exist there to this day. All in all, a very interesting and entertaining read.
★ ★ ★ ★ ★
chandler poling
This was such a pleasant surprise! When I saw it on my co-worker's desk and he explained his relationship to the author I wasn't expecting much. It's hard to be objective when you have a personal connection. I set it aside for several months. When I finally got around to reading it, I was blown away by the quality of writing and the depth of the material. I knew nothing about Mississippi, had never even considered going there. After reading the book I have an appreciation for the culture, geography, financial and educational struggles, and racial tension of the area. Nicely done!
★ ★ ★ ★ ★
abril albarr n
A wonderfully evocative portrait of a place and its people. Time after time I would set this book down and look up expecting to find myself actually there, down in the Delta. More important than the book's fascinating narrative arc and its insight into Delta residents is Grant's keenly perceptive, analytical, cogent examination of racism, in all its kaleidoscopic dimensions. A masterpiece of compressed human interest. Now I want to go back and read everything Grant has written. Oh, and Mariah: that lady deserves a medal!
★ ★ ★ ☆ ☆
cattivo91
A semi-interesting look at modern life on the Mississippi delta. Follows year long experiences of transplanted Northeasterners, the people they meet and their everyday life in delta. Author, from England, focuses a good deal on race relations that appear to be transferable to any area in the country with high poverty levels. Would have been more interesting if author had focused more closely on the history of the delta and the lives of historical figures.
★ ★ ★ ★ ★
shelby porscha
I just finished this book and I am sad to take my leave of these people and their lives in the Delta. Well written, entertaining, thought provoking-every chapter an adventure. Do yourself a favor and read this book! I have recommended it to all my reading friends.
★ ★ ★ ★ ★
planetgirl
There are so many books about the South, and specifically Mississippi, that are based on a very limited understanding of a quite complex place, it was truely refreshing to read this book. It does an outstanding job of exploring the unique relationships between white and black and wealth and poverty in the Mississippi Delta.

Written from fhe perspective of someone who lived there as an "outsider," Dispatches from Pluto gives a balanced and accurate of picture of the Mississippi Delta as it exists today.
★ ★ ★ ☆ ☆
emily craig
As a child of the Mississippi Delta, I enjoyed reading about both the people and places that I have always loved. As it turns out I have lived somewhere around 15 or so miles from Pluto for the past 20 years and did not know it. All that said, the book and it's author try to understand our Delta land and culture that those of us who grew up with our roots in its dirt can not comprehend. That is why it is special.
★ ★ ★ ★ ★
jennifer buttkins
I loved this book! I actually listened to the audiobook on Audible and thought it was fantastic. The narrator was perfect. I'm very familiar with the MS Delta and thought Grant did an excellent job portraying the area's long held traditions. I loved Grant's description of Delta food, parties, and culture. He also wrote about the race relations in a honest way. This is a book that sweeps you away and transports you to the Delta. Well done, Mr.Grant.
★ ★ ★ ★ ★
keilee kramer
I too am a transplant to the Mississippi Delta (Greenville to be exact). I came from Minnesota about 25 years ago. It was major culture shock. This is the only book I have ever read that captures my feelings about living here which I have (very slowly) grown to love over the years. It is a very difficult place to describe and the race relations are almost impossible to. We are both more racist and more friendly in race relations than anywhere else. People are both more friendly and more unfriendly at the same time. Anyway, I appreciate this book and wish it was there when i first moved here.
★ ★ ★ ★ ★
monica gallagher
I thoroughly enjoyed reading about the Mississippi Delta and, by the end of the book, felt as if I had actually been there. The book provides a historical perspective as well as details the current view. I enjoyed learning so much about this unique part of America's geography.
★ ★ ★ ★ ★
dwight
From start to finish it was a page turner. In fact, I bought several copies to share with friends from all over the world since it gives an honest and funny, albeit poignant and sad at times overview of a place so deeply misunderstood. Like Faulkner said, "To understand the world, you must first understand a place like Mississippi."
★ ★ ★ ☆ ☆
soraya
A "Portnoy's Complaint" where white oppression and black incompetence still perversely war with one another with no resolution regardless the insights and altruistic interventions. Think the Saints stadium during Katrina.
★ ★ ★ ★ ★
naduah rugely
As a native Missippian who has lived here for 5 generations, this is the best book on the bizarre and loving relationships between African-Americans and white people. I did not grow up in the Delta, but many family members did, and Grant hits the nail on the head...the haunting beauty, the party atmosphere, the decrepit buildings, and the abysmal poverty. It truly is something of a third-world country, yet it has such eccentric charm.

I truly appreciated that he did highlight there ARE strides being made as far as racism (and for that matter, LGBT) It is slow, but it is happening. Public education has suffered so much here, and that certainly doesn't help matters, especially in the Delta. The Quitman county school district story is a perfect example of people misunderstanding each other and seemingly choosing to hold themselves back.

His discussion of the ethic groups who settled there--Italian, Jewish, Chinese, and Lebanese--was a detail that is usually not acknowledged, and these groups add much to the "flavor" of that area. (And as someone who married a Lebanese guy, I really enjoyed it.)

Give it a shot, and come on down and see it for yourself. We're not all backwards, right-wing nuts. If for nothing else, come for the music and the food.
★ ★ ★ ★ ☆
roxie jones
Grant does a good job investigating racism in the Mississippi Delta. The book is descriptive of life on the delta and easy to read. Oe thing I did learn is that when a person does a poor job at work - if he is white, he just doesn't have a good work ethic; if he is black, then the reason the job was done poorly was because he was black. Racism can be violent or it can be just as insideous but more subject and less clearly defined. This is agood book - appealing, good travelogue, and a search for racism in the USA. A good read!
★ ★ ★ ★ ☆
vern
Set in contemporary time, this novel reads almost like a diary, with fascinating insights about race relations. The history of the place, and the stress caused by living close to the land, are combined with humor and grace to make a surprisingly funny read.
★ ★ ★ ★ ★
will addis
This is the first Richard Grant book I've read. Didn't get it from the store, I picked it up while browsing a large used book store. It was interesting, funny, sad, enlightening and held my attention from start to finish. I don't read fiction anymore, only true adventure and travel type stories and I'm so glad I found Richard Grant. So far I've read this one, God's Middle Finger and now I'm working on Crazy River, I'll review it when I'm finished but it's looking good so far. Highly, highly recommend.
★ ★ ★ ★ ★
joanne isamuse
Such a fantastic book! The strengths and the weaknesses of the Delta are written about in a poignant, truthful manner. The history of this area is so rich - so deep - it is beautiful reading the stories from 'within'. Bravo - and welcome to Mississippi!
★ ★ ★ ☆ ☆
emily butler
OK. Full disclosure.........I am an Independent/Democrat from Central New York. I have less than friendly feelings towards the Southern parts of America & esp the State of Mississippi. So I thought reading about it might illuminate & inform me & perhaps lessen my prejudices about that State. Nope. I made it through 4 chapters of this book. It is well written & certainly discusses many aspects of the South from an "outsiders" perspective. From the heat/humidity,the insects & the "gun culture" to the history of race relations & the casual cruelty towards almost every animal species in existence, I was so annoyed by the descriptions of daily Mississippi life (or maybe just Delta Life .....I will concede that States vary greatly from one region to the next, Central NY is not much like New York City & we "Up-Staters" do get tired of being lumped in with the Big Apple dwellers) that I threw the book across the room. Does not bode well for me finishing it. On the other hand, maybe that is a good indication of the accuracy & in depth level of writing the book provides to the reader.........? I simply do not choose to waste any more time reading about life in the Delta. They can have it, keep it, bend,fold & mutilate it. This book pretty much sadly confirms that 90% of my prejudices about the South/Mississippi are accurate. I was hoping for something else. Nope. Many of the shows , magazines, novels & documentaries I've seen over the past few years seemed to point toward a more enlightened future for Ole Miss. Not in the Delta!! So OK. I couldn;t "handle the truth".........maybe you will find this book more entertaining than annoying. Good luck to you!
★ ★ ★ ★ ☆
momoko
I'm about 3/4 through it. It's kind of a fun read. There were parts that frankly, felt like bulls*** to me, or at least greatly embellished, but I'm sure the guy is angling for a movie deal and like they say, in truth vs. legend, "print the legend."
★ ☆ ☆ ☆ ☆
chris wolak
I spent money on a book a couldn't finish. Within a few pages the author dams God and I was done. Too bad I can't get my money back, but at least I know not to order anymore of Richard's books. I just wish I could rate it lower.
Please Rate Lost and Found in the Mississippi Delta - Dispatches from Pluto