Born to be Bound (Alpha's Claim Book 1)
By Addison Cain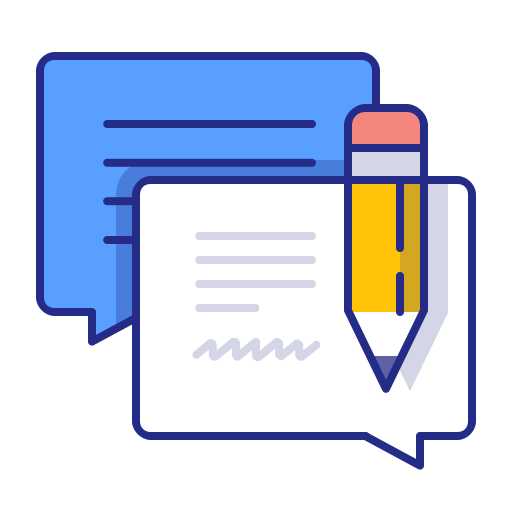 Total feedbacks: 144
★

★

★

★

★

★

★

★

★

☆

★

★

★

☆

☆

★

★

☆

☆

☆

★

☆

☆

☆

☆

Looking for Born to be Bound (Alpha's Claim Book 1) in
PDF
? Check out Scribid.com

Audiobook
Check out Audiobooks.com
★ ★ ★ ★ ★
jen michalski
Born to be Bound made me feel things I've never felt before. I've reread it so many times...and somehow the power of the emotions it invokes never fades.

First of all, the main character, Claire. She is someone who's essentially born into a position of weakness - an Omega. But throughout the book she doesn't just lay there and accept her fate, she fights back. She's real. I admire her strength and really really want her to be happy.

I love reading stories where there is that sort of...unbalanced power dynamic between the two main leads. But nothing irritiates me more than when the female lead just settles for an abusive relationship *coughcough50shadesofgreycoughcough*. This book does not do that. Claire, despite how easy it would've been to settle in the life Shepherd gave her, never gives up. She remains independent. And that's how I like my leads.

Which brings me to the Alpha of this book, Shepherd. In a way, he's a villain. He does bad things. Things that bring out in me such an intense hatred...but he has his reasons. You can't help but love him, as flawed as he is...but Cain also makes you crave some sort of punishment for his sins.

His sins are NOT glossed over. Claire doesn't just forget about them, like boy-crazy romance leads tend to do, she suffers from them.

And I believe it is that suffering in this book that truly makes it one of the best romance novels I've ever read. It's more than just dark erotica- it blends the line between good and evil until you don't know what's what anymore. And I think that's what a great book is supposed to do.

(I cannot wait for book 2!!!)
★ ★ ★ ★ ☆
guy wiggins
"I voluntarily reviewed an Advance Reader Copy of this book"

Shepard and Clair:

This book was a good read. Though a little short lol.

Clair is an Omega, and there aren't that many Omegas left. They are starving and dying out. Clair decides to beg Shepard for his help. Instead she ends up pair-bonded to a man she hates.

After an escape attempt, Clair is brought back to Shepard and is forced into a mating heat. Just when Clair starts to have feelings for him, he betrays her in the worst way possible. Now Clair feels dead inside and escapes again.

Will Shepard find her, or will she escape a tyrant mate forever?

I look forward to reading the next in the series.
★ ★ ★ ★ ☆
katherine williford
Addison Cain's Born to be Bound is the first of three books in the Alpha's Claim series. This is a thriller/suspense mythology type story. It is set in the author's Omegaverse. This is a dark story with highly explicit themes of sexual intrigue and power. It is definitely not a story for all.

Born to be Bound is very descriptive in the character and environments they are in. It did take me a bit to understand the complexities of this story as there were so many, but once I understood, it flowed well. This story leaves you wondering what in the world is going on, how things could be possible and is there any possibility of an end in sight. It does end with a cliffhanger, so be prepared to pick up the next in the series.
★ ★ ★ ☆ ☆
bruce trachtenberg
This book could have been really good, but it's really essentially a chapter or outline and not a full book. My reason for saying this is because the world in which this book takes place is not developed. Any information you have about it is incidental, as opposed to being written for the sole purpose of world-building. So we have a Dome called Tholos, which is where this story takes place. But what's a Dome? Is it a planet or just one of several contained biospheres within a planet? And why doe these Domes exist in the first place?

So there's a revolution that occurred and all the criminals from the Underground rose up and overthrew the existing corrupt government. Again, what's the Underground? Of course, I know that it's where the criminals are sent, but explain this to me. How does this system work?

Then we have a society of alphas, betas, and omegas. What in the world? Are we talking about humans here? Because the characters seem to be human, except for when the author mentions claws and fangs. But, these claws and fangs are just thrown in randomly and then don't appear in the story again, almost as if the author copied something from somewhere else.

The plot is good, especially if you're in the mood to read about a dominant (and stupid) alpha male who forces his sex and partner bond on a weaker female. But, and this is a huge "but" for me, this plot takes place in a very different world. You have to understand the world in order to understand the story that this author is trying to sell. Only, the author just drops us into the middle of a world with no explanation.

Then there's the cliffhanger. Readers should know that for $4.99 (kindle) they are only buying 1 of three chapters. You can't just read this book, you have to read the next one. This is not a series, it's only 1/3 of a book. You know what I mean. It's the type of book where it ends with no resolution, on a major cliffhanger the way that a chapter in a book will end. The next "book" is also $4.99, and I'm presuming that "book" 3 will also be $4.99. Readers should know that the full price of this book is going to be $14.97. Doesn't sound like such a good price now.
★ ★ ★ ★ ★
patty
Complaints first: This is the first book of a 3 book series (so far)-with every volume ending in a cliff-hanger, (yes, even #3, the next volume promised for summer 2017) and only volume I is offered thru Kindle Unlimited.

This is a dystopian style novel involving Alphas, Betas, & Omegas but no shifting. I am imagining an alternate Earth (the Author did state that the dome was located in Antarctica) or an evolved human race? If you enjoy a darker Paranormal Romance, you will probably love this story as much as I did (and be just as frustrated as I am waiting for volume !V). Claire is a fully developed character, and Shepherd grows on you. The chemistry is thru the roof with these two. I broke my unwritten rule and PAID for volumes 2 & 3, that's how involved I got in the story.
★ ★ ★ ★ ★
dotty
I voluntarily read an advanced reader copy of this book. Great read you will love to love Claire, and will bounce back and forth between loving and hating Shepard . The world as it had been has changed . Claire is doing the best she can trying to protect a group of women with her. She had been given at a very high cost of a weeks worth of food, pills that were suppose to suppress her hormones. Sadly she was tricked, so as she goes to meet Shepard to her hormones kick into overdrive. Sheppard had to kill or injure many to get her safely to his space. Sadly so he can do to her what the others wanted to. Full of suspense , and lots drama. Well worth the read .
★ ★ ★ ★ ★
kat whitehead
I began the book hopeful, cursing Claire when she didn't immediately leave to save the Omegas and return to Shepherd. I was uncomfortable with Shephard's actions and I was forced to face the reality that Shephard is not the hero and that this first book, at least, does not have a happy ending. Despite the harshness of this book, it was incredibly written and not once did I want to stop reading. I kept cheering Claire on, even at the end when she was starving herself. Don't read if you're too easily offended.
★ ★ ★ ★ ★
anne duncan
Holy crap! This story is dark as crap. I kept flip flopping between hating Shepherd & thinking he knew more than you thought. Claire definitely should've been an alpha. She has guts and sticks to her convictions. Still not sure if I hate Shepherd or feel a bit sorry for him. Must read the next book!!
WARNING: don't read if you are offended by overbearing men taking what they want. It sucks BUT is 'how it is' during this timeframe. Again this is a dark story. Not recommended for those easily offended. I really liked the story. It made me think. I recommend this book to those who understand bad things happen & everything isn't always happily ever after.
★ ★ ★ ★ ☆
janet ferguson dooley
New to Addison Cain books, but I absolutely loved this book! The world-building is descriptive without being overly wordy, the dynamic between the characters is great and the way the characters are developed is realistic. Claire is strong in her own way and has no problem standing up for herself, and Shepard? Well, Shepard is all kinds of flawed but he owns it and makes no excuses. He's the type who comes across as a d-bag but yet you find yourself cheering for him.
★ ★ ★ ★ ★
bj rechtfertig
what a powerful start to a very emotional book one. its defi nately a book that you either are going to love or not depending on the type of story you read..shepard is definately one alpha you dont mess withwhile claie is an omega with a strong opinion and character. This is definately one series i intent to buy to see out te ending. Definately well worth 5 stars and although i havnt read ths author before i intend to do so in future
★ ★ ★ ☆ ☆
patricio huerta
I loved the interactions between Claire and Shepard. Didn't really care for the POV of the other characters , but they did help me understand the culture . This would have been better without all the extra information. I just wanted to read the MC's story. Hated the cheating at the end . I really felt these characters, but I won't read on as I've been warned there's no Hea for the MC's. If I could take out cerain parts this would easily be a five star read.
★ ★ ★ ★ ☆
jessikitty
Claire is an Omega who goes in search for food for her group, she goes to the new Leader of the Alphas, Shepherd. Her heat that she thought was concealed by the pills she and the rest of the Omega's have been taking, not knowing that in reality they're taking fertility drugs instead of the blockers they'd been lead to believe. Shepherd has to kill a bunch of his followers to keep Claire safe. He takes her to his quarters and they become pair-bonded during their sex-fest while she's suffering through her heat cycle. It was an interesting read.
I voluntarily reviewed an advanced reader copy of this book.
★ ★ ★ ★ ☆
louise
It was good. Not good enough to purchase the rest of the series, but i would have read if on Kindle Unlimited. Once you read the reviews and discover the trilogy is not really a trilogy, but leads into another series to resolve the main characters. I kinda lost interest after finding that out. I don't always expect a HEA, but i do prefer a solid resolution to the charters. This was the second series I tried to start with this author, moving on to a different one.
★ ★ ★ ★ ★
marmotte
This book was not what I was expecting. I am not a fan of SCI-FI erotica, but this book quickly grabbed my attention and took it past the sci-fi field and into a noncon relationship. The dynamics between the two main characters is exciting. If you like strong Alpha men and women who don't cave easily then this book will be what you're looking for! Lurking behind is a 2nd male who will try to rescue her but I dont think he'll be able to get her away! I"m rooting for Shepard!
★ ☆ ☆ ☆ ☆
andaleeb khalid
The story is filled with physical and emotional misery and just when it seems there might be some sort of redemption, that there may be light at the end of the tunnel, it abruptly ends with no resolution unless you buy the next one or two or... however many at $4.99 apiece.
★ ★ ★ ★ ★
alika
I've been in a reading rut lately and nothing dissatisfies me more. Fantasy, urban fantasy, thrillers, mysteries, sci-fi, romance - nothing was grabbing me and holding my attention. Then I grabbed this free kindle read and I was glued to the story. I was in the story. This was so well done and doesn't follow a single formula out there. This is 100% pure dark Cain imagination. I'm sure as hell no longer stuck in a reading rut. On to book 2 now.
★ ★ ★ ★ ☆
fbenton
I stumbled upon this enthralling tale quite accidentally and boy am I glad I did! Before reading this bewitching tale I was never really a fan of alternate universe stories but Ms. Cain's style of writing is descriptive without being too detailed, which in my opinion is a very fine line whereby an author will either draw me into the story or lose me altogether.

From the first paragraph I was hooked and thoroughly invested in the characters. Ms. Cain is able to skilfully craft each character in a manner which will extract an emotional response from the reader, be it sympathy, understanding or even anger.

The tale of Claire's struggle to be more than what she was destined to be is relatable on many levels to each of us with goals we wish to achieve. Sheppard also has his own struggles, as does each character in the novel no matter how briefly they are touched upon.

Ms. Cain has a dedicated fan in me I cannot wait for the release of the upcoming novellas in this series.
★ ☆ ☆ ☆ ☆
kathleen colvin
I actually loved the book but gave it 1 star because I felt like I was tricked. Part 1 got me hooked but not enough to pay an additional 9.98 for parts 2 & 3. It may sound like I'm cheap but $14.97 is a bit much to pay for a story just because the author broke it into 3 pieces.
★ ★ ★ ★ ★
elmira
I hated the ending of this book. I'm reading the next book but tentatively because I'm not sure I can handle more. After all the emotional torture and roller coaster that comes with this read... the way this story ends...made me so mad I was shaking. But it is very well written and will capture your attention and have a hard time letting go. I'm almost afraid that I will be ruined after reading these books. *sigh*
★ ★ ★ ★ ★
aubrey harms
I normally steer clear of dubcon ("dubious consent" aka rape) in all its forms...but someone who knows me really well suggested this series, said that it wasn't *about* dubcon like the silly "hea" erotica romances where a gal gets nailed and finds true love all whilst protesting. So I took a chance. And yes, there's dubcon...rape, mostly. But it isn't *about* the rape. Or romance. It is about the victim--no, the survivor. Beautifully, viscerally written. Makes me want to weep even as I cheer Claire on. Hopefully that poignant combo continues in book 2...
★ ★ ★ ★ ★
sean dashner
Total mind f#@& - that is the first though that comes to me that can even remotely describe this journey!
It started slow, heck I wasn't even sure I wanted to go past the first chapter -then suddenly I was in the story.
You know, when you find yourself arching your brow, or nodding your head not even realizing you are subtly acting out the scene.
... Nothing could have prepared me for what was to come.
So many twists and questions and hidden plots and heck I don't even know which way is up anymore.
I got to go .. Book 2 is calling for me
★ ★ ★ ★ ★
sanabel atya
I can't tell you how much this book meant to me but I will try. Addison is a master story artist! Her world building is unbelievable. Shepherd & Claire are unforgettable! They will grab you from the first word & keep you hooked until the last one. It left me raw & wondering what the he!! I had just read! I read it in one sitting because I just couldn't put it down. I can't wait to read the next one!
★ ★ ★ ★ ★
utpal
Wow! So much suspense and drama. That doesn't even include the relationship dynamic between Shepherd and Claire, it is so hard to decide how I feel about him. Yes at times he was cruel to Claire, however it seemed to be for her own protection and he didn't seem to feel it necessary to explain his actions. Claire such a wonderful and caring person how could you not love her. This book is has a very dark side, so be warned, I however was hooked from beginning to end and loved it. Looking forward to more.
★ ★ ★ ★ ★
dallas
I really enjoyed reading this book, it is a good combination of suspense,a future world, and alpha and omega interaction. Claire is a great heroine, and Shepherd is alpha who I am torn between loving and hating. The story is intriguing and I can't wait for the next book to find out what happens next in their world. I hope that Claire's strong spirit can bring about changes in her life that will impact all the characters and her relationship with her alpha. This author is one that I will definitely put on my "to read" list.
★ ★ ★ ★ ★
lizzy hallock
Wow! This story was really intense. Lots of heat, deceit, anger, and fight. Claire is a fighter, but may be no match for Shepherd. It still doesn't stop her from trying. And that ending was NOT at all expected. This isn't the kind of thing I usually like, but Addison Cain may have converted me.
★ ★ ★ ★ ★
aimee
I enjoyed this story and read it in one sitting. At first I thought It was a unique take on a paranormal post apocalyptic story but have since found out it's an omegaverse story set in an alternate universe. It is intriguing and suspenseful and I can't wait to find out the full story of what is going on and what happens next. Claire maybe an omega but she has a strong will and determination to stand up for herself, to not lose herself and who she is. She may physically be an omega but she has the heart and soul of an alpha.
★ ★ ★ ☆ ☆
jc wallett
This was just not my cup of tea. I did find the writing to be good, the plot well thought out and executed and the characters easy to connect to. I just can't seem to get into this type of book. The whole paranormal type story is lacking for me. After reading the synopsis I thought this one might be different so why not give it a try. It was different and I am sure many people will love it, it just was not for me.

***I voluntarily read an advance readers copy of this book.***
★ ★ ★ ★ ☆
michelle lapierre
This dystopian novel was a bit confusing at first as you learn about a different world, but after the first chapter or so, I really started to enjoy it. Yes, there were things that happen that I don't usually want to read about, but they worked in this book because it is a different world than ours and some things are just different. I didn't realize there was a cliffhanger but I did immediately purchase the next book.

I voluntarily read an Advanced Reader Copy of this book.
★ ★ ★ ★ ★
justin leonard
Born to be Bound (BtbB) is an interesting take on the Omegaverse. Coupled with an intriguing and thrilling plot, along with well-written erotic scenes, Cain knows perfectly how to juggle between story and erotica. There is rarely a dull moment in Cain's story, in which she built up an interesting dark and gritty universe.

Her writing always manages to hit the correct emotional points. Cain's choice of words is great and each scene is always well-crafted. Readers have to note that they have to be prepared for the dark and non-consensual themes in the story, but Cain has a flair for making her book enjoyable and even thought-provoking as a whole.

BtbB has well-fleshed characters in a fantastically gripping plot with captivating erotic scenes. Everything is balanced well, and the only problems I ever had was the cliffhanger at the end and how certain scenes can end up a little dry. But these do not impact the story nor my enjoyment much, so I definitely still recommend this book and give it 5 stars. (:
★ ★ ★ ★ ★
rilly
An addictive new world I stepped into when I opened this book. Addison Cain masterfully created a post apocalyptic world where the Antihero and Alpha Shepard and Omega Claire catch you by the throat and don't let go! Happily this book was the first in the series so I immediately 1-clicked the second. I read this in one day and did not want it to end. I fell for these characters and need to know more. Shocking and upsetting events at the end of the book will hopefully be resolved in book two.
★ ★ ★ ★ ★
viverrida
I received an advanced copy of this book and have opted to provide this honest review.

Wow! This book came out of left field for me. I wasn't sure quite what to expect. I'm a bug fan of dystopian fiction so this was right up my alley.

The story was well crafted and the characters had so much depth. I hurried through this one. I just couldn't out it down. Exceptionally terrifying and incredibly provocative.

Finished in about 2 hours.
★ ★ ★ ☆ ☆
anya howard
Having really liked Sigil and Sovereign by this writer, I was disappointed with this one. Even though Shepherd is supposed to be a really bad guy, that just doesn't come across sufficiently. I enjoy reading paranormal and darker stories with dubious consent, since no one is actually harmed in fiction, but this isn't a series I wish to follow further. Lots of mating sex, but the story needs more substance.
★ ★ ★ ★ ★
tymecia hixon
I received an arc of this book but I had already purchased the trilogy to be read. This is a dark romance of an Alpha and an Omega and contains violence, kidnapping, rape and dominance. Shepherd is a true Alpha and Claire the virginal Omega he takes as his mate. There is romance and betrayal and very dark themes but you must persevere as the writing is brilliant and really draws you in. Cannot wait to read books 2 and three in this excellent story.
★ ★ ★ ★ ★
bethany jett
This is my first time reviewing a book on the store, and I was immediately sucked in by Ms. Cain's writing of Born to be Bound. Her writing of this unique world, plot and characters has you captivated and wanting to know what happens next. I love her writing of the main character, Claire. Although Claire's social standing in hierarchy is low, she is determined to right what's wrong to save her loved ones, even at the expense of herself. Shepherd is a powerful criminal who took Claire away from a bad situation, but has her imprisoned in his room, where she can not see the outside. This story will keep you hungry for more. I can't wait to see the next installment of this series!
★ ★ ★ ★ ★
belle m
This book was a lot different than what I usually read. But wow it was hot. Addison Cain is a newer author for me. This is one of the first books I have read from her. I would consider this a trigger book so if very dark erotic is not for you don't read. I absolutely loved this story and will be have to read next book.
★ ★ ★ ★ ★
heba ibrahim
What I love best about this book is the alternative universe the author has created. A re-imagination of human-type beings with animal qualities that are believable and consistent. If you love stories that stray from the usual formula, this author is definitely for you - with sci-fi elements and great story telling
★ ★ ★ ★ ☆
paige travis
Very dark and deep into the psyche of the characters. While I appreciated Claire's stance, and irl would have stood with her, I would have totally folded to Shepherd's darkness. His methods of molding her psyche were well thought out. Explicit scenes and language in this book. I would have liked a better explanation of the whole dome and plague thing. I was left a bit confused and I have a feeling it will come into play later.
★ ★ ★ ★ ★
silvia tjendrawasih
I read this because another author called it out on Facebook. I had no idea what I was getting into. This is dark, like blackest night dark. If you can't take a dark story that doesn't necessarily have a happy ending I would recommend you stay away. At the conclusion I wasn't really sure how I felt. I was compelled to finish the series and I was emotionally devastated by what happens, but it's really well written and there was something about it that just kept me enthralled. Not my usual escapist fare. I would cautiously recommend it.
★ ★ ★ ★ ★
lisa brimhall
Amazing read! I told myself I would read start reading this book for leisure after work, but I was not able to put it down. Ms. Cain has painted a world of despair and ruin, however there is that one tiny innocence that still survived. And I hope she survives. My only hope for the next book, we can get to see more character build for Shepherd and Corday. I would love to know more about how they became the way they are. Although there was sneak preview of the next book, it left me wanting more. What is Corday really feeling towards Claire? What's Nona's role in her upbringing? And the blue eyed Beta!! I want to know more about him too! I hope my curiosity will be quenched when the next book is published!!

*-MaRi-*
★ ★ ★ ★ ★
gaurav murade
Well written. Enthralled! Great imagined world. This book took me to a new world I would never imagined. The sexual content in itself had me paying attention. I'm ready for the next installment of this series. Thanks for the adventure. I hope the entire series continues to keep me captive!
★ ★ ★ ★ ★
don casto
Wow! I was completely suprised with this book. It was not what I expected. It is a dark shifter romance with quite the cliffhanger. Claire stays strong to her beliefs even though Sheppard forces her to feel, physically and emotionally. It is a very complex story with complex characters. I can't wait to read the rest of the series.
I vulontarily received and read this ARC.
★ ★ ★ ★ ☆
yemma
I saw this on kindle unlimited, and decided to give it a try. I really enjoyed the read, although it felt like I should know more about life before the fall. It ended on a cliffhanger, and the next book is not on kindle unlimited so I can't tell you how the series ends.
★ ★ ★ ★ ★
steph green
This was my first Addison Cain book and it made me into an Addison Cain Addict. This author has an uncanny ability to create such vivid imaginative worlds for her readers. I fell in love with Clare. Finally, we get a strong female character who is not afraid to fight for what she believes in even in the face of horrible odds. Can't wait for more from this wonderful author.
★ ★ ★ ★ ★
wanda redwine
When I first started reading Omegaverse stories, I accidentally stumbled upon this one. it was probably the best accident ever !! this story pulled me in from the beginning. Addison Cain also writes the best noncon relationship that I have ever read and definitely one i'm interested in reading more of. The main character, Claire, has fight and spirit in her that makes this story so much more engaging and entertaining to read, and her constant struggle between giving in to Shepherd or not keeps me on my toes. when I first read it, the ending and the cliffhanger shocked me so much, but in a good way. and every other time I've read it after that, i always know whats coming but it StiLL gets me. probably one of the best cliffhangers ever ! I definitely can't wait until book 2!! :D
★ ★ ★ ☆ ☆
elsa ehlers
Even though the level of violence deterred me from enjoying this book the way I wanted to, I finished it. The book is dark with violence and passion. The chemistry between the two, an Alpha and an Omega, was difficult for me to understand since the Alpha's behavior went far beyond an alpha and bordered into maniacal and something that was beyond cruel. I actually enjoyed the ending of Book 1, where Claire, the Omega actually managed to get the better of him and escape. Perhaps it was the lack of background of the Alpha that caused me to dislike his cruelty. Being an alpha, or dominant, does NOT mean cruelty, nor does it mean manipulating for your own purpose. I'll consider reading the following two books but only if I can get them through Kindle Unlimited, as I'm not going to spend a dime on them.
★ ★ ★ ★ ★
meepani
OMG I've just read this in one sitting and it blew me away. That is how absolutely fantastic and mind blowing the writing is. I've passed this book over so many times thinking I wouldn't enjoy it BUT I WAS WRONG. I loved it.

Yes it is seriously dark and has a lot of dubious consent, but this is a dystopian world and somehow it worked. I know it's all fiction anyway BUT when the Omega characters undergo estrous and rabidly NEED to mate with an Alpha it's easier for my poor brain to accept.

I mean Sheppard was a grade A a-hole BUT he did seem to want Claire to be happy. The stupid fool just didn't know how. And when he sent Claire into the bathroom - well if I'd had a spade to hand he'd be 6 feet under - but I still kinda love him too.

Claire is one A-MAZ-ING heroine, and boy she really is a heroine. Her strength is awe inspiring, her persistence and resistance second to none.

The author builds an unusual world and we get to know/understand it bit by bit - I'm sure that there is still lots more to discover about the place. Probably all to do with murky politics and dishonesty. I found it so easy to 'slip into' this new world and the author does a fantastic job of giving us the information we need to understand it, without ever overloading and confusing us.

It ends on a huge cliff-hanger but also in quite a positive way. Claire absolutely rocks and she totally owns me!
★ ★ ★ ★ ★
jjuliusg
I am fortunate to be an early reader of this riveting author's work. I title my review Warning because I must caution you to clear your schedule. Once you start Born to Be Bound you will not be able to attend to anything else but the captivating drama. This is an incredible read.
★ ★ ☆ ☆ ☆
sansanee
I am going to review this book as if I had been given a whole book to read, which is what I expect when I buy a book. I read the entire book because it was interesting and I wanted to see where the author was taking it, not realizing until the end that it was only 1/3 of a book. The Heroine was the best element of this book. She was strong in the face of adversity, realized how the male (I won't dignify him by calling him a Hero) was abusing her through pain and manipulation, and she fought it as long as she was able.The male is a murderer and a rapist. No redeeming qualities, and no emotional growth whatsoever. Now, he may change in the rest of the story, but I will never know, as I am not willing to buy two more books to get to the end.
★ ★ ★ ★ ★
marian
This is a very dark story and not a romantic kind of read. It is a story of a society that does not value the Omegas and treats them as property. The Alpha males find the Omega women and use them as breeders and sex slaves in many circumstances.

Claire is an Omega that hid her identity for many years so she could live an independent life. When her society is taken over, the Omegas struggle greatly and live in seclusion. Claire fears for the others and takes desperate measures. It leads to her being taken by the leader of the group that has taken control, Shepherd. Shepherd is a difficult character to figure out. Just when you think you understand him, the author throws in a twist that changes everything.

This book ends on a major cliff-hanger so be prepared for that. It is a very emotional story and Claire and others experience horrible mental and physical abuse. I found myself really immersed in the story and appreciated how the author was able to create such intriguing characters. The backstory for Claire and Shepherd explain a lot about what happens. I really liked that she switches the narration and lets you get different perspectives on the characters.

This is not a romance with an Alpha that has a heart of gold and might be controlling but really just needs the love of a good woman. If you want something darker that really deals with power in a relationship this is a good choice. While there is quite a bit of evil actions, it is not without hope. There are characters that try to make good decisions and protect others. Claire is someone that you can really admire even when she thinks she is at her weakest point.

I am voluntarily reviewing a copy I received.
★ ★ ★ ★ ★
lorie barber
Honestly, I've never picked up a novel quite like this. My tastes typically run to a less-angsty, more romantic tale. Ms. Cain has unequivocally changed my tastes for the darker - and I love it. Although I don't agree with the heroine's seeming deliberate naïveté throughout this first book - you would think an Omega who had been hiding her nature her entire life would be a bit more streetwise - I hope to see Claire mature in her understanding of the darker aspects of human nature, while still maintaining that seed of hope for the future. That being said, Shepherd conversely needs a quite bit of light shined into his overly pessimistic and cruel worldview, so I enjoy the balance the two may strike - one day, far down the line. So far it seems as though Ms. Cain has whetted our appetites for a story where everyone is doing the wrong things for what they believe is the right reason. I thoroughly enjoyed watching even the secondary characters navigate their pitfalls of their own choices, and grow as a result. One can only hope that we will see these characters overcome their own hubris to build something better for their future.
★ ★ ★ ☆ ☆
karen woods
The book is really good, but had I known before reading that it ends with a cliffhanger and the rest of the series is not a kindle unlimited I would not have read. I feel swindled. I dont recommend any books by this author. It looks like all her series are set up this way.
★ ★ ★ ☆ ☆
ioana
I can't tell where this is going and feel compelled to read the next book just to find out. I'd rather feel compelled because I'm loving the story. I feel like I might be missing something. If the story ends with her remaining free, freeing others, and getting her life back, great. If not, I'll wish I had stopped here.
★ ★ ★ ★ ★
nuno tuna
Where do I start? This book is so intense, dark and sexy. The world the author creates is really interesting. I couldnt put it down and but couldnt wait to read the next one!
I voluntarily reviewed this advance reader copy.
★ ★ ★ ★ ★
adobe
I generally don't like otherworldly paranormal stories but this one pulled me into the narrative from the get go. The characters of Claire and Shepard are so realistic you can almost touch them. The descriptions of other characters and scenarios are just as painstakingly precise. This is the first installment. I can't wait until the next chapters unfold.
★ ★ ★ ★ ★
crystal fox
I rarely leave reviews but I had to for this book. Addison Cain creates an entire new world that brings you in. You really feel, understand and want to know more about its history.
The main character of Claire is extremely well written, she is not weak, but due to circumstances out of control, she is considered a third rate citizen. And yet, despite all of this, she is truly a strong person, fighting for what she thinks is right but also for others in her situation.
I love a good Alpha book, but I often find them lacking because the heroine often just blindly falls in love with her captor. That is not the case here, Claire's turmoil is felt through the entire book. She keeps fighting between what her body tells her (that she wants Sheperd) but rejects his claim on her. Claire is an incredibly strong and independent character that stays this way throughout the entire novel. The sex scenes are just as well written as the internal dialogues, the descriptions and history of this world but also the other characters. It is rare to find an author that is as good as Cain at everything.
Excellent book. I have new sexy characters that haunt my dreams. can't wait for the next book in the series.
★ ★ ★ ★ ★
roman
I can honestly say that I didn't know what to think when I started reading this book. It is a book that is set in a post-apocalyptic type world. Shepard runs the society and people aren't what they seem. People seemed to have reverted to animalistic ways and basic instincts. Addison Cain has created a world where people's basic instincts run their lives and their libidos.

Claire goes to see Shepard in an attempt to help her people. To help them get food to survive. What she wasn't expecting was to be mated and become Shepard's. She becomes his captive and can't get away. Without giving away too much of the story, this is a cliffhanger, and you do need the next book to see what happens next. You are left wanting more....and needing to find out what happens next.

As always, Cain doesn't disappoint and takes you into a world that is both disturbing, yet intriguing. Her scenes are written with such detail that you can picture it all. The characters are believable and the world she has created is even appealing. I'm looking forward to what is to come in the following books and seeing how this story ends.
★ ★ ★ ☆ ☆
lorenza
I took a chance on this story as it's not normally a genre I typically read. I liked the story, felt there was enough substance to keep me interested. I read this book through KU. When I realized that books 2 & 3 are $4.99 each, I read through some reviews. Based on book 3 reviews I will not go further. I know I will despise the ending.
★ ★ ★ ★ ★
peter dobey
I can say when I began this book it truly captured my attention. It is written well and the characters are well defined. To have a claim bond with one another is the ultimate connection. Shephard commits the most absolute betrayal and I am on the edge of a cliff. I am so emotionally drained by his betrayal. I don't think I can forgive him. I wasn't expecting a fairy tale story but with the bond that is forever, why dear god did he do this. I literally cried when I read this because it ruined the love of the story.
★ ★ ★ ★ ★
hannah hosking
This was so heart wrenching I was blowned away with the amount of pain and hurt but I can see where the Alpha was going with his many tricks want to Kate him but want to help him heal swoon ????? a must read
★ ★ ★ ☆ ☆
mary tasker
This book definitely has some events that are trigger points for some people. Even I cringed at a few points. However, I have read the whole series and the first book is probably the worst of it all. Would I recommended this book knowing how the series ends..... yes I most definitely will.
★ ★ ★ ★ ★
nada am
I read this book on a whim and didn't really read the blurb before hand, but ik am glad I did. This book was edgy and brought a different perspective to this genre. The struggle Claire goes through with her relationship with Shepard is one I could relate to and I think a lot of people people could too. It proves that our minds, heart, and body are never on the same page and sometimes it takes extreme circumstances to see it.
★ ★ ★ ★ ★
jorrie
I read this in one sitting, start to finish. Hard emotive and soo absorbing writing that draws in a desperate survive at all costs female with a totally dominant male...writing at its best ...I can't wait for the second chapter.
★ ★ ★ ★ ☆
bkiddo
Wow!! I am not really a fan of cliffhangers but there you have it. Luckily the next book in the series has already been released, so will be next on my TBR list. Love the feisty Claire and can't wait to read what's next in store for her.
★ ★ ★ ★ ★
luke manning
I voluntarily agreed to read and review an advanced reader copy of this book. From the first page this book was gripping , the story flows well , the characters are well developed and written well. With plenty of heat and action this book will keep you entertained from start to finish.
★ ★ ★ ★ ★
ebony nichole
I loved this book. The world building and character development sucked me right in. Claire is strong and caring. Shepard is the wild card. I'm just not sure what his motives are. But I can't wait to find out.
★ ★ ★ ★ ★
manoj
It's been a very looooong time since I've read a book that I could not put down from start to finish. I love alpha/ omega stories and this book is beyond RIVETING! Strangely enough as much as I like Claire, I happen to love Shepard. As tough as he is, you still see a vulnerable side to him that I think would be perfect for Claire. Cliffhangers are not my forte and I CANNOT wait for the next installment. This is the first book I've read by Addison Cain and I literally cannot wait for the next. She's definitely on my list of must-read authors
★ ★ ★ ★ ★
ren e r
I love reading this from Addison Cain. This is the first of her collection that I have had the opportunity to read and review. I can't wait to read more of her work. She uses strong characters and great story line. You will love reading Claire and Shepherd's story.
★ ★ ★ ★ ★
lindsy
This is the first book i have read by this author and i cannot wait to read book two.I really enjoyed this shifter book it can be a little dark at time but thats fine with me a great start to a new series.I voluntarily reviewed an Advance Reader Copy of this book.
★ ★ ★ ★ ★
spencer vardakis
Watch out, once you start reading, you just can't finish and need to keep reading till it's finished...
It's written in such a fascinated way, beautiful words and always present tension, you just have to keep going till the last page. I also love the naughty parts in it, yum!
I like how vulnerable Claire is, but at the same time she's also a heroine, strong and always keep fighting and tries to find ways to escape her new life.

I'm looking forward to read more on Claire..

For sure a book you MUST read!
★ ★ ★ ★ ★
kaplan
Love this series and already own them. Warning, not for the faint of heart. There were things done in this book to Claire and her fellow Omegas I could never condone in real life but made for one heck of a story. I really dislike the alpha witch in this story.
★ ★ ★ ★ ★
michael pappas
This book has everything that I usually hate in a hero. Things that usually make a hero unforgivable in my eyes. Somehow I am still so enthralled in this story that I haven't slept and I am fully okay with that. Holly sh***! I'm so absolutely hooked.
★ ★ ★ ★ ☆
kbuxton
I review an Advanced Reader Copy of this book

Claire is a Omega. She volunteer to go and see Shepard to ask him for food for her herself and the others Omega. But she went into heat and Shepard had to kill 10 wolfs to get to her. He kept her lock away from everybody. Shepard broke out of prison and took over. He is a Alpha and ruthless. He tool what he wanted and doesn't feel any remorse about it.

My feeling for this book is a bit strange. I see Shepard is trying to please Claire, make her safe and comfortable. He brought her things thats once made her happy. He knows Claire wants to be set free and feed her friends, but he just wouldn't do it. Claire broke feel from the room, and ran away. But she didn't made if to make it back to the others before she past out. She have been safe by a beta
★ ★ ★ ★ ☆
dubhartach
I liked the story. It took a little bit to get used to this world and how it worked since there isn't another book world like this that I have read, but the overall storyline is good! There are a few twists and turns, but all but two of them were a little predictable for me personally. Looking forward to reading book two though! This book has lots of sexual scenes, but very little romance.
★ ★ ★ ★ ☆
saptarshi
An entertaining paranormal plot that draws you in from the first chapter. I loved the way the story was full of adventure, action, mystery and chemistry. A fantastic start to a promising series. I voluntarily received an arc of this book.
★ ★ ★ ★ ☆
miguel castillo
Claire goes to the shepherd to save the omegas. It's not just a dark love story it sex trade war drugs just to start. It is part of a series so there is a cliffhanger. I received this arc in exchange for an honest review
★ ★ ★ ☆ ☆
jennifer plante
So I don't really understand what is going on in this book. There is not enough back story for me. I mean they rut all the time but the why of it all I just didn't get. The last chapter was the best. The cliffhanger may just have me reading on.
★ ★ ★ ★ ★
ehrrin
A dark, intense read that drew me in from the very first page. The book is beautifully written with a compelling plot, complex characters, and fantastic world building. I can't wait to read Born to be Broken!
★ ★ ★ ★ ★
svenja
This series (3 books in all) was recommended to me by another reader. This is a paranormal story. The story is dark and not at all romantic. Just as I was rooting for Shepherd thinking that he was trying to win Claire over he goes and does something so unthinkable that it kills any emotions Claire was beginning to feel and leaves her feeling totally hopeless.

Clair escapes Shepherd for the second time because he has totally crushed her with what he has done. I now move on to book 2 to find out what happens next. This is no cute romantic read. This is a dark, gritty story and will not suite a lot of readers. If you are looking for that warm romantic feeling it won't be in this story. If you can handle a dark read then this story is for you.
★ ★ ★ ☆ ☆
krista gambino
What a story... There was so many emotions going on it was interesting. When you think you know, something happens.... little disappointed with the ending Bc it's unfinished. I read this ARC voluntarily.
★ ★ ★ ★ ★
ayelen arostegui
This story is like taking a ride on the most intense roller coaster out there. The premise is completely unique and the characters are well written with lots of complexity and depth. It is a dark story but I can't wait to read the next story.
★ ★ ★ ★ ☆
greg dundulis
This seems like a good book. It has all the elements of a story that keeps me reading, but gets confusing at times and makes me mad as h--- too. Think I'll start the next part, as the teaser bonus does peak my interest. We shall see!
★ ★ ★ ★ ★
sheziss
I loved Clair and Sheppard dynamic in this story. It's not the usual bs! It is not for the faint of heart or those that are sensitive! It is a very dark and sometimes cruel story about two but here's thing...you will not be able to put this story aside once you start!! It took me until page three to really get a feel for the story but from then on...hook, line and sunk. lol Addison Cain is now in my must read list and once I'm finished here, I'm buying book two Born to be Broken because I have to know what comes next!! I don't mind trilogies because it expanses on the story being told and allows for the characters to develop more and new one to be introduced because sometimes the author can't tell the story in one book.
★ ★ ★ ★ ★
jenny mitchell
Just wow. I've already read it twice and it's still so dynamic. It really does draw you into a deep, dark world, but even if the reader loses hope the heroine, Claire, ends up finding it. She's incredibly resilient. One of the best things about this story is I can't predict what's going to happen! Nothing about the situation is predictable. That takes a lot of skill nowadays. I can't wait to read the rest!
★ ★ ★ ★ ★
nenad vukusic
Ms. Cain has an uncanny ability to create exciting worlds for her characters, and it is this skill in world building that pulls so many people into her stories. The intense drama that she puts into every chapter is enough to create an addict out of anyone, and most certainly has done so to me. I will continue to ravenously devour her work for many years to come.
★ ★ ★ ★ ★
meera sriram
This is an excellent story. I'm hooked on 'dark erotica' and (sadly) not much surprises me anymore. Yet this did. In a most tingly and moist way. I'll even go so far as to say there's a good chance that I'll read this series again a year from now, a rarity for me. There is a very well thought out and developed story here, including both world building and character development. Will you find this series on the NY Times Best Seller list? Of course not, nor will it be adapted into a Lifetime movie of the week anytime soon. But that isn't what draws us to this 'dark' material, and just like me, you wouldn't watch the Lifetime network if your very life depended on it. So trust me when I tell you this trilogy is well worth your money and more importantly, your time. And perhaps like me, you too will find yourself purchasing the next two books before you even finish the third chapter. Happy reading!
★ ★ ★ ★ ★
susan andrus
WOW! I've read the story twice now and I love it. I ache for Claire and I'm confused by Shepard. I can't wait to see what happens next. I think Ms Cain put a vacuum on my iPad because I couldn't put it down. The world they live in is raw and wild and only adds to the gritty path you travel as you read the story.
★ ★ ★ ☆ ☆
david wisbey
The premise of this book was interesting to me, but the book fell short. I like the characters and their interactions (could do with less rutting) but i needed more background detail to round out the story. Maybe the next book will explain more. I did not like the cliffhanger ending!

I voluntarism reviewed an advance reader copy of this book.
★ ★ ★ ★ ★
thiago de bastos
Imaginative and masterful writing is this rare gem in a sea of filth (ha!) and mind-numbing drivel. Set in an otherworldly post-apocalypse, we have a heroine who had to fight for not only her own survival but all that she stood for and believe in, against a dark and violent force that had all but destroyed and corrupted her world. Unlike so many other non-consentual erotica where the female will eventually submit to the powers of the magical cock syndrome, and somehow fall in love with her rapist; in the face of manly facial hair, rockhardbody and a delicious cock which the male antagonist used expertly to quell the lust of our heroine, she ultimately exhibited smarts, inner strength and integrity to take control of her sad situation.

Ms Addison Cain's work transcends the common fluff found in most chick-lit, has more imagination that many sci-fi writers, and yes very importantly as an erotica, her sex scenes will still leave you hot, wet and very bothered.

There's so much potential in this story, which reads more like a movie and most deservedly should be made into one, if one can believe the trashy grey stuff that made to it the silver screen these days.
★ ★ ★ ★ ☆
vivike
I voluntarily reviewed an ARC of this book. This is not my usual kind of read, but have to admit the hunk on the cover drew me in. The conflict between Claire and Shepard that grows through out the book added a tension that drew me through the book. The setting is incredibly interesting that clearly isn't what it first appears to be. This book is the first part of a multi book series. Upon finishing, I immediately purchased the next book, which is saying a lot given I get most of my reads free.
★ ★ ★ ★ ★
baaroon
I can't wait for the next book in this trilogy! Book 1is an awesome read. Once I started reading it I could hardly put it down. I would have liked a little more insight into Shepherd's thought process & actions, but I'm hoping that will be revealed in the books following. This book is NOT for the faint of heart. If you can't take the HEAT, please don't buy this book.
★ ★ ★ ★ ★
stven
I have been following this story since your first post on literotica born to be bred chapter 1. I am so happy to have read you first and second book on the store. Although promised a free copy im glad to have purchased and read a fantastic piece yet again. Reallly hoping shepherd and claire can be together
★ ★ ★ ★ ★
gail lovely
This author, masterfully took the mannerisms, affectation, rituals and natural instincts of both wolves and werewolves and combined them without he freak show.

There are no wolves or werewolves to speak of in this novel, yet if you placed either, or they would gel seamlessly. The aggressive, doting, main male character is of the chain.

As I am not a writer, I can nth express how much I want you to read this book.
You Will not be disappointed!!!!!!!!
★ ★ ★ ★ ★
alisonndavis
Not just a book about sex and submission, but a complete world built by the author with a plot that has so many engrossing twists you can't put it down. The characters have so many failings that they seem real and are heartbreaking including Shepherd.
★ ★ ★ ☆ ☆
eileen joy
I really struggled with this book. It was a great concept but I personally couldn't connect with anything. I'm a huge fan of dark reads, and while this one was a little twisted, it didn't feel dark to me. Yes the subject matter will make some people be like "what am I reading", but as a fan of dark reads, it was tame to me. The whole plot seemed felt extremely forced.

I also couldn't connect with the characters. There was a lot of inner monologue and not enough interaction except for the sex scenes, if that's what you want to call them. It ends on a cliffhanger and I'm not sure if I will read what comes next. 2.5 Stars #2OCCJD
★ ★ ★ ★ ★
rob at 5novels
I absolutely loved this book! She writes in detail and really leaves you on the edge of your seat throughout the book just waiting to see what happens next. This isn't the fairytale you grew up with but it will have you completely captured and begging for more!
★ ★ ★ ★ ★
breanne
I absolutely love this book, and I keep rereading it. I can't wait for book 2! Addison Cain is an intriguing and very talented writer who captures the reader's attention with her characters and settings. Claire, who is the main character, becomes someone any reader will love, and her mate, Shepard, is a dominant and interesting lover. This book is a must read for sure.
★ ★ ★ ★ ★
corey howard
Ms. Cain wields an artful pen when telling Claire's journey. Writing about emotions is always a difficult endeavor, making them feel so real that you become part of the story is darn near impossible. With this book the impossible has been achieved. Notwithstanding the apocalyptic/sci-fi world that Claire lives in, she is the type of heroine that would navigate any setting with class and integrity. Looking forward to reading Book 2 of this series.
★ ★ ★ ★ ★
jennifer ballard
i really liked this book. it was hot and the action never stopped. i love the main male lead and yes, he is an ass. i liked Claire as well. shes a strong woman trying to survive a bleak existence. the alpha did piss me off at the end but not enough to quit the series. my biggest issue is i want to move on to book two but it is not an unlimited book.....gotta wait till payday. try this book, you will enjoy it.
★ ★ ★ ★ ★
jrl7cov
I have to say, it's not your typical love story. The plot makes you think it's going one way and then rips the rug out from under your feet. I like writing that makes you feel something for your characters, and this book accomplishes it to a staggering degree. The author obviously cares about these characters and has taken time to develop them in a way that seems real. I really look forward to the next book!
★ ★ ★ ☆ ☆
shawn moser
I'm trying to understand just what I'm reading? Part of me thinks wolves or dogs at least in some of the language. But then it speaks of skin and people. No preset up so you get what the heck this book is really about.
★ ★ ★ ★ ★
madeleine15
This story has had me hooked from the beginning. Addison has created these characters who are riveting, I'm looking forward to seeing where Shepherd and Claire's relationship is going or will she give Corday a chance. At this stage I've read the story so many times and I can't wait for the next instalment.
★ ★ ★ ★ ★
armand
Born to be Bound is even more amazing than I remembered it. What a powerful story, with unique plots and aspects. You will be hooked with the characters so fast and will be confuse on who you are rooting for!!! BEWARE if you are not a fan of dark romance then this isn't for you. But this story was perfect for me and Addison really delivered a wonderful book. SO EXCITED FOR BOOK 2!
★ ★ ★ ☆ ☆
david schaafsma
Sadly, just a hook to get you to buy something. The characters are poorly developed, just surface creatures really. I'm hopeful it gets better in the purchased story, but I am not willing to risk it when I already pay for kindle unlimited. There are thousands of other books that I don't have to pay an extra $5 for.
★ ★ ★ ★ ★
zainab
This is an ARC review. Let just say I could not put the book down. Love the characters, especially Claire, the way she is fighting back the best way she can. Then there is Shepard, he is a total bad ass. Putting them together givers an explosive combination that will keep you waiting for more. Can not wait for the next book.
★ ★ ★ ★ ★
stephen fernbach
I voluntarily reviewed an Advanced Reader Copy of this book for an honest review... This was my first Addison Cain book and I have to say...I loved it and will definitely read more. This book hooked you form begging to end and breaks you a little when reading it. I don't suggest you read it if you are sensitive to Hot scenes.
★ ★ ★ ★ ★
shelly lawter
This was an amazing story and I can't wait for more! Addison Cain has woven an intriguing story that leaves me wanting answers to so many questions. I am as frustrated with Shepherd as I am proud of Claire! Hopefully the sequel will provide some insight into Shepard's background!
★ ★ ★ ★ ★
sergio maggi
I voluntarily reviewed an Advanced Reader Copy of this book. It is truly a dark, erotic read between an Omega and an Alpha. I found the concept of "knotting" an interesting. A forced cuddling time seems like a good thing, unless you don't like the person. I look forward to reading the rest of the series.
★ ★ ★ ★ ★
glynn
I really enjoyed the book. I really like this unique world created by the author. It's not the typical werewolf mate story where the couples "sniff"each other's scent first time and it's love you forever. I can't wait to see what happens next!
★ ★ ★ ☆ ☆
c meade
I loved reading this book. This is my first introduction to Omegaverse stories, and I usually stay away from supernatural things, but Addison Cain's writing captivated me from the beginning. I was fascinated by the complexities in the story and couldn't read it fast enough. It is truly and excellent story.

Here is the reason that I gave it three star and not five: It does not read as though it is a stand alone book. I know that it is the first of a trilogy, but I want prefer books in series to able to be entities upon themselves as well. This book reads as though it were a bigger book and the author just hacked off the end of it to separate it into two. There ending is very abrupt and that frustrates me rather than fascinates me.
★ ★ ★ ★ ★
gene foltz
I really enjoyed this book. It has everything I look for in an edgy romance. A dominant with no clue and a heroine who fights him every step of the way. I hope he figures everything out before it's too late.
★ ★ ★ ★ ★
neva
This novel is a pleasure to read. It's imediately dark. Shepard is a cloud of sexual tension who slams into Claire when they meet and try as he might he can't overshadow her shinning spirit. The imagery in this book is fabulous. Can't say enough, Addison's writing rocks.
★ ★ ★ ★ ★
john smith
This was my first book by Addison and it was a good choice. It is dark, it is sexy, it is hot and the characters are well flushed out. It ends on a pretty heavy cliffhanger, which is the only bad thing I have to say about this book. A quite enjoyable read!
★ ★ ★ ★ ★
jediden23
Amazing story line. Hard pressed to find anything close. Must read to believe. Read all three. Couldn't stop. I have never left a review before and may never do so again. Addison Cain you are awesome.
★ ★ ★ ★ ★
untitled
So I was a little hesitant when reading this book because of the reviews but I have to say that it's good. F$#k what they say and read the book! It is sad, I was crying for like 99% of the book, but I am ready to go to book two. SERIOUSLY, READ THE BOOK!
★ ★ ★ ★ ★
lynnae
This was my first from Addison Cain and I LOVED IT! Shepherd is so Alpha , dangerous . Claire is an Omega with a free spirit. She fights against and denies her feelings for the Alpha. The scenes were both hypnotic and very erotic. It's a 5 Star story and I'm getting ready to read the 2nd in the Series .
★ ★ ★ ★ ★
joseph jowitt
Love it! It's compelling and original, and you feel drawn into the world Cain has created. I really hate Shepherd at this point and I hope that he either goes through a massive transformation in the next books or that Claire is able to escape him!
★ ★ ☆ ☆ ☆
simeon berry
I received a free copy of this book in exchange for my voluntary and honest review.

First of all, this book contains a LOT of potential triggers for readers. Not just one or two scenes, it really is most of the premise of the book. Characters are drugged and captured to become sex slaves, there is cheating, and physical abuse, and dubious consent (at best), and suicide. The Sheppard is not a character you can really support. He has a sad backstory - or at least there are brief mentions and hints of one - but there is not enough there to really forgive his actions or attitude towards pretty much everyone else in the world. There don't seem to be any redeemable qualities at all. The blurb for the second book suggests that it will provide more of his story, but I don't think it is healthy for my outlook to continue to read such depressing and tragic scenes just to try and find some reason to make reading those scenes worthwhile. I have read and enjoyed "dark romance" before, but this book really forgot the romance part. It seems to be dark just for the sake of being dark.
★ ★ ☆ ☆ ☆
barbara hosbach
When they say violent, they mean violent. Claire is taken by Sheppard to be his mate, but she wants none of it.

So, I read quite a variety and not much shocks me. I am surprised that this one is considered a romance, because it's definitely not. I know it's a series but I looked ahead

Spoiler

And it doesn't appear to end well so I won't be continuing. I don't read romance for a non HEA .

I couldn't like Sheppard. He was a violent jerk, to say the least. He had no concerns other than himself, a treated Claire like crap. Never redeemed himself at all. I can't say I like the concept of an Omega either, the thought of having no control and becoming a mindless thing is horrifying. I kept thinking she would find a way around it. Claire is a strong person who goes through a lot which is some of what kept dragging me back into the story, hoping she prevails. This is one of those books that you keep reading because the author can write, and you hope it gets better, because the characters life is just so bad. It didn't get better. I don't give it a one because I did get dragged in. Not recommended if you are a romance fan.
★ ★ ★ ★ ★
nnj925
What a hot and well written book! Grammar was on point, plot is fascinating and out of this world. I felt like I was in another place and got so caught up I missed a day of work to complete the series...excited to await the 4th installment.
★ ☆ ☆ ☆ ☆
taylor kate
SPOILERS AHEAD

Because of the last book in this series I give it 1 star. Trust me don't read any further if you don't like authors who don't know how to end a series. She threw everything but the kitchen sink into the last 20 pages of book 3. She added in completely unnecessary conflict I.e. Brutal rape & miscarriage etc. then ended on a cliffhanger. Total waste of time.
★ ★ ★ ★ ★
mike young
This series is amazing! Got sucked in on the first chapter and couldn't put the book down till I read all off them. I usually don't like dark series but this blew my mind. Great story with interesting characters and plot. Definitely will be reading more from this author.
★ ☆ ☆ ☆ ☆
sarah harrison
I usually don't write reviews but this book was really hard to read and I had to stop. I've read plenty of books were sex isn't always consensual, but when you start off the book like that with a guy who doesn't care about the girl then it is for sure rape. Just because you have a physical reaction doesn't mean it is consent or gives permission for sex. The guy didn't care to talk through any of the woman's issues, just shut her up with more sex. This book was way too much for me.
★ ★ ★ ★ ★
jiteshri
This book is awesome. The female protagonist is incredibly relatable, which makes the struggle between her mind and her biology quite gripping and poignant. The lead male is both intriguing and believable. It's definitely dark, and sometimes makes you want to throw up, but I would absolutely recommend.
★ ★ ☆ ☆ ☆
within pages marice
I'm not sure how to begin my review. I had high hopes for this book because the blurb teased my senses. *** Little spoilers ahead ***

I am a fan of dark reads, where the H and h don't fall into insta-love. Claire needs the help of a ruthless Alpha, she and her Omega friends are starving and being forced to breed if they are caught. Shepherd is the Alpha and kills several of his pack members to keep Claire safe. They end up mating and he pair bonds with her. I thought things were going to okay but a dangerous she Alpha shows up and threatens Claire. She sees the love Shepherd has for the she Alpha and she is told to leave the room. She hears them together and she just dies inside as she shuts down the feelings she had through their bond. Shepherd tries to bring her back but he can't get through to her. She eventually makes her escape and heads back to a new friend of hers. This book ends on a cliffhanger!!!!! I didn't know that and probably wouldn't have agreed to read and review a ARC if I'd known there were 2 other books for the story to finish. My budget doesn't allow me to spend $4.99 on a e-book, let alone 2 of them to finish a series.

The writing is good and the story flowed with lots of information into this world. I really liked the characters even though he basically cheated on her. You do learn why he did it and it redeemed him for me.

*** "I voluntarily reviewed an Advance Reader Copy of this book" ***
★ ☆ ☆ ☆ ☆
sergio villa
Never have I done this before but you need to be warned books one and two are awesome--- read reviews of book 3 before you invest your time and money and decided whether this series is for you. The non HEA ending does not appear until book three. So much potential as a series very badly executed at the end. And beware too some of Ms. Cain's fans are absolutely the worst "street team" I have ever seen. Name calling and absolutely horrid.
★ ★ ☆ ☆ ☆
brittany
am in the minority on this, most reviewers loved Ms. Cain's dystopian 'earth'. I agree, it is super creative in concept, opening when a dystopian society has been overthrown by forces even darker than the former regime. Throw in humans evolved with blend of canine and feline instincts and there is a great setup for nature induced sexual frenzy. Marring a great concept is clumsy delivery. The perspective swings from female-mc to 3-person-omniscent, to male-mc, to secondary-character and back round again, often changing mid paragraph. Character development was moderate and inconsistent. On one page, Claire is portrayed as intelligent and on the next supremely naïve and innocent although it comes across as willfully ignorant as she routinely ignores information that challenges her world view. She made me impatient more than once.

AND - cliffhanger.
★ ★ ☆ ☆ ☆
george sudarkoff
DNF @ 79%

Just couldn't manage any more of this strange tale; I was bored. Liked Shepherd kinda, but didn't like 'little one Claire'. She does nothing but moan about everything. If I were Shep I'd grab me a woman who'd appreciate what he can do for her. I'd dump moaning Minnie Claire, tout suite. The writings not bad but there's too many parts of the story where it seems nothing's happening. It's awful convoluted too. I tried to get my head around the hierarchy of the place under the dome, but gave up. Is there sky under or above the dome? Me neither!! :)

This is a 3 parter and that's off putting because I know how Book 1 ends and can't bear getting through 2 more books to find out if there's a HEA. Life's way too short. I loved Dark Side of the Sun by the same author, and know she can write. This Paranormal stuff is over my head. I most often just don't get the allure. Which reminds me. During the 'mating' scenes I just kept seeing pussy cats in my minds eye, with all the purring. Nah not for me.
★ ★ ☆ ☆ ☆
david crompton
The blurb for this book enticed me. The book itself delivered a clinical narrative of the rape, subjugation, and forced pregnancy of a strong-willed woman. Clinical narrative. I cannot stress that enough CLINICAL NARRATIVE. I felt no connection to the characters because there was none to be had. I didn't even hate the Alpha, and I should have. I didn't love Claire and I should have. I didn't even particularly like Cordoy, AND I SHOULD HAVE. I should have felt the creepiness of the living Senator, I should have mimicked the defiance of Nona. I should have FELT something. Instead, I felt nothing. I didn't worry or fret. I didn't laugh. I didn't care when there were moments of joy. The only thing I wanted for Claire was her own death by her own hand.

The story itself would have been amazing if it had been in any other tone than clinical. If it had been in first person, or in third person limited, it would have been so much better. But it was in third person omniscient and it didn't even bother to get into the characters motivations and minds. It was like observing a zoo, only I was observing the ruination of a perfectly good story through the broken glass top of the Dome in which it was set. Ugh.
★ ★ ☆ ☆ ☆
naeem masnadi
So my fellow readers, if you're into 100%, all the time, non-consensual, repetitive sex with a heavy handed dose of omegaverse, this is the book ( and no doubt, series ) for you! The beginning was gripping, you get thrown right into the middle of the heroine's world directly after it all falls apart. If only the author provided some details as to the events leading up to the start. Afterwards, whew, here's where it all starts going downhill. You get the Alpha male and his relationship ( I'm sorry, did I say relationship? I meant relationshit ) with the Omega heroine. Which consists of every bad trope there could possibly be for a dominant personality in a man. Queue rape multiple times a chapter, zero character development in any way and our favorite: possession mindset! The heroine of this little shindig isn't any better. Honestly it felt like the omegaverse was placed in the story as a means to distract the reader from noticing how bland and boring the main leads are, along with random plot holes and ( due to those pesky holes ) seemingly filler side characters of little importance. The book ends on a cliffhanger, and frankly I don't even give a damn because there's not enough of an actual plot to draw me into the next one.
★ ☆ ☆ ☆ ☆
kelly johnson
I was deeply disapponted for two main reasons. First, I do not like stories, in which women are totally reduced just to tools of machos. The describing them as such simple beings create one tone music instead of whole tone scale (note: I am man:-). For the second, the plot seemed me unlogical, characters flat, and the created world stupid. I am happy that I bought this book only for $1.20 in a short discount action.
★ ★ ☆ ☆ ☆
max doty
"I voluntarily reviewed an Advance Reader Copy of this book" I thought it was different. Didn't like the cliffhanger ending. There are three books total. If you're not into paranormal/futuristic type books it isn't for you.
★ ☆ ☆ ☆ ☆
barbara coleburn
Just discovered this is part of a trilogy! Had I known this I would have passed on it. Very frustrating when I discover AFTER I buy a book, that it's not a complete story. I didn't bother to open the book. This may be a good story for those that like to read a trilogy. Buyer beware!
★ ★ ☆ ☆ ☆
vandana ramani
I will warn that this series is very dark and possibly just not my type of dark. The rape factor is rather overwhelming. The author is very creative, the dialogue is excellent and the writing had potential. I read the first two books in two days then read the spoilers for book 3. I won't be buying it. I felt like I just kept waiting for it to get better and I found the books ultimately negatively affected my mood and left me feeling dissatisfied. I like the whole dominate Alpha sex thing but not rape and the difference was blatant in these books.
★ ☆ ☆ ☆ ☆
vipriyag
Don't get me wrong, this book is great. I couldn't put it down, but after reading the ending of the 3rd book I feel robbed. It's the most depressing, unnesseary and horrible ending. I know some authors don't like happy endings, but I feel like she went too far and after the entire emotional roller coaster of the book, it could have ended somewhat happy.
★ ☆ ☆ ☆ ☆
mike martini
I wish the author had added a small note that this has cheating. I'd never have touched it. The hero was so horrendous that after I was done with this book had to read K. Cole to fix my mood. I'm cool with anything in a book except for cheating! Infact, the book was going pretty great until the-cheating-while-your-mate-can-still-hear-you scene! Sorry but I'll give this series a miss unless of course there's an epic grovel. Can't resist those!
★ ☆ ☆ ☆ ☆
kurtis
I should have taken the warning listed in the beginning of this book serious. It is dark. I read a lot of dark romances etc. and usually like them for the most part but this one was a overall pretty repulsive to me.

SPOILERS AHEAD

This book also had many of my MOST hated book qualities:

* rape (repeatedly)
* Cheater (I don't give a sh_t about the circumstances, the heroine was pregnant and her mate fu_ked another woman while she was listening to it all, and he was even aware...............I don't want to read about sh_t like this)
* And the cherry on top was a sh_tty cliffhanger

I rarely use profanity in my reviews but this book brought it out. I found so many aspects of it disgusting and upon closure the main feeling I have is PI_SED OFF. There were no redeeming qualities. By the end of this book I was hoping the "hero" would just fall over dead and the heroine might get her head on straight once and for all.

I am a bit curious how this story plays out, and since its offered as a kindleunlimited, I may check out book 2, but I hope to hell the heroine gets her sh_t together. I am a bit skeptical to carry on to book 2 though because this one ended on a cliffhanger, and writers who tend to do that continue with the other books in this series. I honestly don't think I have the patience to stick with this series for many more books.

So fellow readers........... If you have been brave enough to continue on to book (hot mess) #2 in this series, can you tell me if it ends with another cliffhanger, or if there is actually closure and it ends this series??? If book 2 ends this story I'll check it out, but I'm in no mood for another disappointing read that ends on a cliffhanger.

UPDATE: I have now learned that book 2 also ends with a half-a_s cliffhanger and that the hero once again fu_ks another woman. I'm out - done with this series now. I will also be adding this author to my "AVOID" list so I don't make the mistake of wasting my time on this trash again.
★ ☆ ☆ ☆ ☆
warchild747
I have read the story on A03 and really wanted to know how it continued - just to find out this is not a book, this is only half a story or even less. Really? I mean, who the hell publishes an unfinished story that stops right in the middle with an amazing page-turner and then tells me that, if I want to know how it goes on, I have to spend more money?
That is really weak and I am super angry, though I am always happy to support fellow writers this is not a fair way to sell your things.
I would have been happy to buy a second book, but I won't allow anyone to force me.
So no. Not worth buying because buying the second book is not an option but a must, and that is ridiculous.
★ ☆ ☆ ☆ ☆
melissa orsburne
For those with kindle unlimited the next 2 books are not free. They are 4.99 each. I would have given more stars if the whole series was included. Why offer the first and not the rest. I wouldn't mind if it was just free to everyone. I already pay for unlimited.
★ ☆ ☆ ☆ ☆
dipti brahmane
I'm truly surprised by all the 5 star reviews, especially those that see Shepherd in a positive light. The man captured Claire, forced a bond she did not want, locked her away for WEEKS by herself, assaulted her, and forced her into a physical relationship that made her feel shamed and depressed. All that purring and petting to me was the equivalent to keeping someone submissive with drugs and chains. Oh right, he did use drugs against her will. That Claire felt anything for him is called Stockholm syndrome. The whole relationship is truly messed up.
I wish the author would fleshed out the world in which the characters live. How did it come about? The mention of different "Domes" intrigued me, but the author chose not to spend much attention in the history of this foreign world. Truthfully I never quite figured out just WHAT these characters are.

I don't care to read more about continued attempts at breaking a woman's soul. I love dark romances, but this is just physical and emotional abuse, plain and simple.
★ ☆ ☆ ☆ ☆
scott bartlett
The first book was ok, but NOT A good triology to start. The main characters were lame.
She was pretty dumb and he was even worse. I'm glad this book was free because I wouldn't have purchased it. The end of this triology is Horrible she got gang raped and was calling to Shep to save her. . . "He was like, she must still be mad at me for whatever reason " . . . I guess the author got tired of the characters and left it at "maybe they are dead or maybe not.
NOT RECOMMENDED
★ ☆ ☆ ☆ ☆
celena
I received an ARC of this book in exchange for an honest review. I can not believe this book got so many 5 star reviews. It is described as dark but that is a nice way to say deeply disturbing. Claire is captured and forced to bond with the alpha leader Shepherd. This means she is repeatedly raped and abused for the purpose of creating a solid bond. How horrible! When Claire finally develops some feelings for Shepherd, he cheats on her and ensures she hears everything. And to top it off, it ends on a cliffhanger! I didnt like this book at all. A total waste of time.
★ ☆ ☆ ☆ ☆
sylvester
I read this ARC book in exchange for a honest review.
I don't know where to begin with this book. It is in a world order that is never explained other than they live under domes and levels based on some kind of rank? I don't know it's not explained. The male Alpha main character seems to be leading all that is awful in this society and the female Omega main character is all that is left of the good? Alpha captures Omega takes her to a room without Windows and rapes, drugs,rapes,rapes until she is pregnant than has sex with someone else while she has to listen that is most of what this book is. I would never spend my money on this book and will cross this author off of my to read list
★ ☆ ☆ ☆ ☆
lisa harer de calvo
Yeah, really didn't like this one at all. I tried to be open-minded about it and I respect that obviously a lot of people love this author and her books, but to me, endless cycles of rape and abuse does not constitute an enjoyable read. My first book by this author and my last.
I received an ARC copy of this book and I'm reviewing it voluntarily.
★ ☆ ☆ ☆ ☆
j l stewart
I did not even bother to read this after I downloaded it. I realized that if I wanted to continue the series I had to pay for the rest of the books. I refuse to love a book and not be able to continue the series because I will not be tricked into paying for the rest.
Please Rate Born to be Bound (Alpha's Claim Book 1)