Rooms: a novel
ByJames L. Rubart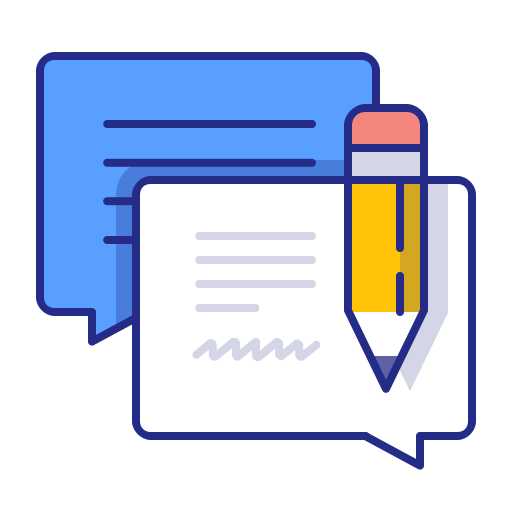 Total feedbacks:36
★

★

★

★

★

★

★

★

★

☆

★

★

★

☆

☆

★

★

☆

☆

☆

★

☆

☆

☆

☆

Looking forRooms: a novel in
PDF
? Check out Scribid.com

Audiobook
Check out Audiobooks.com
★ ★ ★ ☆ ☆
beth meyers
Rooms: A Novel uses a death and a funeral to bring together a small family, full of of mistrust and disappointment, and a haunted house. The ghosts in the house are vague, tied to the house and each other for reasons that are not quite clear. The people--a mother, her adult daughter, adolescent son, and young granddaughter, are full of longing for things they can't have, things they are missing, and things they've unknowingly lost.

The four have come home to an isolated house that they infrequently visit for the funeral of the ex-husband / father / grandfather they seldom see. Each is has found an unhealthy way to deal with their pain. The mother is an alcoholic, the daughter seeks out sex with strangers, and the adolescent is considering suicide. They wander around the house, which is old and unkempt but somehow beloved, dealing with both grief and guilt.

The ghosts float uneasily around the people, arguing with each other and trying to understand why they exist and how they could move on. Only the adolescent son senses the ghosts, and his life is complicated when the ghost of a young girl, and a teen age girl suddenly appear and befriend him.

The Rooms: A Novel is not particularly scary or chilling. The ghosts are unhappy, but not evil or malicious, and the live characters are somewhat weak with unclear motivations. The story drifts and weaves, which as some appeal, but also makes it difficult to be full engaged.
★ ★ ★ ☆ ☆
hosam
This book is about complicated
lives for the living as well as the dead. In life, as we struggle for whatever reason, we sometimes crawl into a ball and simply cease being. At times, we are our worst enemies, so we cope as best as we can. Sometimes, coping mechanisms are destructive and we fail to see things clearly or even to get help. Even ghost can heal. This book did make me smile at times.
★ ★ ★ ★ ☆
sunshine
I found the changing perspective of this story's narrators to be a really powerful way of developing the story and allowing the personal 'mysteries' to come out in ways that flowed very naturally. I found the narrative to be a compelling read but much more as a character study than a mystery. There are definitely well-kept secrets by all of the adult characters that come to light in one way or another but nothing along the lines of a whodunit or any thriller . . . these secrets coming to light only help the reader to understand the characters but I don't think I would have classified this book as a mystery. I think this book will speak to people who enjoy a good character study, one that doesn't pull any punches but also doesn't make the reader feel as if on a forced emotional roller coaster.
★ ★ ★ ★ ★
maria dorfner
4 1/2 Stars

Disclosure: I received a review copy from the publisher in exchange for a honest review.

Rooms is the most unusual yet fascinating ghost story I've ever read. I have never read any of Ms. Oliver's books, but I can see why she's a bestseller; her writing is impeccable drawing me into the story right from the first page.
Rooms is a story about the Walker family returning to their father's estate after his death to go over his belongings, the will, and his funeral and the two ghosts that still resides within the walls. Sandra and Alice are previous occupants of the house, but now in death they are trapped within the house bickering amongst themselves. The book explores the family's past, their ups and down and how they're coping with the lost of their father.

Rooms may be a ghost story but not in the sense of what most people refer to as 'ghost stories'. It's not scary, gruesome, nor spine-chilling. It's a story about the living and the dead but mostly the living, exploring the lives of the Walker family. Rooms is narrated by six characters; The Walkers: Caroline (Mother, Ex-Wife), Minna (Daughter, Single mother), Trenton (Son) and Amy (Minna's six-year-old daughter) and two ghosts: Alice and Sandra. The book alternates between all six characters, narrated in third-person with the Walkers and first-person with the ghosts.

I'm not usually a big fan of multiple narrations. Usually with this many narratives, authors sometimes lose some of the characters' individuality/ uniqueness in trying to balance everything out. However, Oliver made it work and exceeded this challenge. She created a distinct voice for each of her characters. All of the characters were very realistic, beyond flawed but it was what made them and the story that much more riveting. It was very easy to follow each of the character's story/narrative, even the two ghosts who at first seemed similar but as I got into the story it was easier to see that Sandra is more cynical and vulgar while Alice is laid back and conservative.

Rooms is a pretty dark and bleak book. The characters are all troubled, guilt-ridden and full of despair. And while these types of characters can usually be off-putting, Oliver writes tragic characters well…making readers want to get to know the characters and their history/past. I loved the ending, it was very bitter-sweet and Oliver wrapped up all the loose ends perfectly.

There are many negative reviews of this book. Many of them from readers following the author from her YA series to her new adult book…and while I haven't read her YA series/book this is definitely not YA. Rooms deals with a lot of adult issues and has a lot of adult content that isn't suitable for anyone under seventeen. With that being said, I really enjoyed Rooms and highly recommend it. Don't let all the negative reviews dissuade you from reading this one; there is a lot to like. I'm really glad I read this book. Rooms is a beautifully written novel with unique and distinct characters and an engaging plot that will be with me long after I read it. Read it, you won't be disappointed!
★ ★ ★ ☆ ☆
karishma tapaswi
A disconnected family moves back to their former house in upstate NY after the death of the family's patriarch. Unbeknownst to them, they are not alone in the house. Watching from the shadows are the ghosts of Sandra and Alice although their connection to the house is not immediately known. Despite being a family, the characters could not be more emotionally distant. Minna, the eldest child, is a single mother with a sex-addiction who resents anything to do with her recently deceased father. Trenton is a teenage outcast recovering from a terrible car crash. Caroline, the matriarch, is an alcoholic. Reconvening to pack up the remains of their father's life, their personalities clash as they relive the past and determine how to move forward in their mundane and desperate lives.
Told from alternating points of view, the plot advances slowly. Riddled with descriptions and reflections on the past, the reader is privy to more character insight than action. The storyline weaves together seemingly disparate tales: the family, the ghosts, and the disappearance of a girl several states away.
Unlike Oliver's previous works, this story is not geared toward the YA age group. The characters in the story are dealing with many adult themes and while Oliver's characters are usually flawed but likeable, I found it difficult to like any of these characters. Although the synopsis reads like a ghost story or a thriller that's not really the case here. Readers looking for a story similar to her other works will be disappointed. I gave the book three stars because although I didn't particularly enjoy the style of narrative or the main characters, I could appreciate Oliver's depiction of a family in crisis and the way that she weaved together multiple points of view. At times I felt the connection between the narratives wasn't as strongly developed as I needed it to be. In summary, I think this book is geared toward a much different audience than Oliver's previous books and should be approached as such by her fans.
★ ★ ★ ★ ☆
andy hoke
I don't often read adult novels, but once I saw that Lauren Oliver had one coming out about ghosts I couldn't help myself. I will read anything and everything Oliver writes because she writes some of the most gorgeous prose I've read. Rooms follows that trend and is a beautifully written, slow-moving novel about how the echoes of the past never truly die out. This is not a plot-driven, action-packed novel, but it is a carefully thought-out character study that is really in-depth and magnificent.

There are ghosts in the Walker home, ones that seem to inhabit every single room spreading their influence everywhere. When Richard Walker dies, his family moves in to help settle his estate and other important matters. The problem is that the Walkers don't get quite along and that they're harboring more than a few secrets.

Rooms takes the idea of having a past filled with ghosts and explores it both metaphorically and literally to excellent results. What does it feel like to be trapped inside one place and to never escape? The ghosts, Alice and Sandra constantly have this dilemma and desire some sort of closure to their banal existence. This duo is constantly trapped in the past, while the Walkers are constantly trying to forget their pasts and just move on. Alice and Sandra are constantly ruminating on their prison and home, which led to extremely poetic, thought-provoking sentiments that will set readers minds ablaze.

This book is all about the characters and Oliver establishes these chaotic characters by showing the messy and complex sides of them. From Caroline who is an alcoholic and is driven to grief by the loss of her husband to Minna who is bitter and can't seem to foster a relationship and Trenton who is more content by himself. These characters are insanely real and it's easy to get drawn into their lives and problems. The character that I related to the most was definitely Trenton because I felt a certain bond with him and was truly scared for him throughout the novel. Trenton has to deal with his inner demons and Oliver brings these brutal struggles to life without mitigating them by making them more palatable.

Rooms is a slow novel that is filled with long-buried secrets and it takes a bit of time for this novel to take off, but it's totally worth it. Once all the pieces fall into place, it becomes obvious that this slow buildup was necessary and intricate details that were previously presented become more important on a larger scale. I loved how effortlessly the stories intertwined and how the pieces came together to show the Walker family in such a revealing way.

Lauren Oliver's latest novel may not appeal to some of her teen readers with its slow moving plot and themes about dealing with the past. More mature teen readers will definitely embrace Rooms and this is yet another superb novel from a super talented author. I hope this isn't Oliver's last adult novel because these novels definitely have crossover appeal and Rooms was such a wonderful, yet depressing read.
★ ★ ★ ☆ ☆
sasha
I loved the concept of this book. The stories and the twists and secrets were captivating. It really should have been an amazing book. In the end, though, it was just good. My primary gripe with it is that I really didn't like any of the characters. It's not that I want to read about perfect people; it's just that I want to have someone to root for. Flawed characters are complex and interesting, but they lose a little of their appeal when they don't seem to have redeeming qualities. Help me like just one character. That's all I ask.
★ ★ ★ ★ ☆
princess
I've read all of Lauren Oliver's YA novels and I enjoyed them, so I was eager to read her adult debut novel. It's been a couple of weeks now since I've read it. I enjoyed it while I was reading; it was easy to read and engaging. Oliver wrote her characters well; though the narrators change often, readers will find it easy to keep them apart. Oliver also does an excellent job with the two storylines, weaving the narrative of the ghosts in with that of the family and making sure that the two stories enhance each other and drive the story forward. My only real quibble with the book is that it's not very memorable. I enjoyed the book, but just a couple of weeks later, it's faded from memory. If I hadn't been specifically thinking about the book for the review, I probably would have forgotten I'd read it. So, all in all, I enjoyed her YA more (though I don't read much YA), but this adult novel shows promise.
★ ★ ★ ☆ ☆
greg bryce
Rooms
By
Lauren Oliver

My " in a nutshell" summary...

A father has died...his family...a son, a daughter and an ex wife...come home to bury him.

My thoughts after reading this book...

Ok...so the family comes home to bury the ashes of their father. Minna and her very young daughter, Amy...Trenton...the son...and Caroline...the ex wife. Minna has some weird sexual issues. Trenton thinks about killing himself. Caroline...drinks all of the time. They are home...going through the house...unaware of the ghosts who live in the house and who have issues of their own.

What I loved about this book...

I actually loved the stories that the ghosts told more than I loved the actual living family.

What I did not love about this book...

Personally...for me... I thought I would read this book with so much excitement...it sounded so good and I loved this author's other books...this, however, is her first adult book...and even though I tried so hard to feel something for the non ghost characters...they were...for the most part...undeniably annoying. Minna...hmmm....was almost unbearable.

Final thoughts...

Although I did not love this book as much as I wanted to...that should not prevent others from reading and enjoying this ghostly tale.
★ ★ ★ ★ ★
zeus2
Mature elements aside, Rooms is a wow kind of book. It's never quite clear what's going to happen next and, as the story unfolds from multiple points of view and in 11 different parts, you can't help but wonder who or what's going to show up next. The mysteries, murders, ghosts (both the ones haunting the house and the ones metaphorically haunting the individual characters) paint a picture so vivid and creepy I can't help but continue thinking about these characters.
★ ★ ★ ★ ☆
amal
Lauren Oliver has had made her name in the YA genre, becoming one of the most popular authors in teen fiction. This book, Rooms, is not a Young Adult novel, however. Just like her previous novels though, Rooms is a thoroughly engrossing tale. The writing is clear but clever. The dialog feels realistic, not overly flowery, but relatable. There are quite a few characters in the store, including an alcoholic widow, a sex crazed daughter and a depressed son. But my two favorite characters were not even alive. They were the ghosts of two women who died at different times but are both "haunting" the same house. There is quite a bit of mystery to this novel, though I wouldn't exactly call it suspenseful. Rooms feels like an old fashioned mystery novel to me. I really enjoyed it!
★ ★ ★ ★ ☆
daniel moreto
With the death of wealthy Richard Walker, his family returns to the beautiful old house in upstate New York for the reading of the will and to sort through the old home. Trenton, a student at Phillips Academy, carries with him the scars of a recent car crash and is burdened down by his loneliness and helplessness. His beautiful older sister Minna is bright, lively, and wild - even as she cares for her young daughter. Their mother, Caroline, succumbs to her alcoholism and resentment against her former husband Richard.

In Rooms we discover that the house retains the spirits of the people who lived and died there. People that hadn't known each other in life are forced into close quarters with their lives and the circumstances of their deaths shrouded in mystery.

I'd loved Lauren Oliver's debut novel Before I Fall. Rooms reveals her amazing talent to a different audience and in a different genre.
★ ★ ★ ★ ★
aniruddh
Already well known as a successful writer of young adult novels, Lauren Oliver ventures into the adult market with Rooms. Long estranged from their wealthy husband/ father, the Walkers return to their former home in upstate New York for his funeral. Each of them has brought a parcel of personal struggles along with their baggage, and in the days before the service, long buried memories bubble up to the surface, compounding their distress. Only one of the family, teenaged son Trenton, realizes that they are not alone in the house; two of the former residents, now long dead, have failed to move on.

The stories and circumstances of each of the six main characters are told from their own points of view in a series of alternating vignettes. These play out within a specific room in the house, which accounts for the book's title. These people are all interesting in his/her own right, and each is emotionally distanced from the others, locked in their own misery. Each is preoccupied with thoughts of their own deaths, and not merely because of the funeral. Their depression is palpable, and it's easy to see why the ghosts have yet to move on. For me, the most compelling characters are Trenton, and the shades of Alice and Sandra, who were each in early middle age when they died. Yes, their capacity for denial and repression is strong, but these three have cracks in their armor into which slices of honesty keep filtering. Perhaps that is why Trenton senses, hears, and sees faint manifestations of the spirits, especially when they comment between themselves (sometimes humorously) about the Walkers.

One of the most popular songs of 2014 is Let It Go, from Disney's Frozen. One of the recurring tropes in Rooms is the phrase, "You've got to learn to let go." This is a lesson that everyone absorbs during the last quarter of the book, in greater or lesser degrees, as they are forced by a series of unexpected shocks that turn what they thought they knew upside down, to confront the truths that are holding them in misery. Yes, there is reason to hope, even though none of us can entirely know another.

I'm pretty sure Ms. Oliver will succeed in the adult market!
★ ★ ★ ☆ ☆
werner
Love this author but again not in love with this novel. I generally enjoy novels that pass.from character to character with each chapter, but this one left me a little annoyed and confused. I really didnt connect to any of the characters, which may have had something to do with it. With that said, I did like how she wrote the book in parts revolving around different rooms in the house. Definitely a different read for me.
★ ★ ★ ★ ☆
jessica birenz
Although the tradition of telling ghost stories goes back at least 2,000 years (Pliny the Younger recorded one) and can be found all over the world, there are only two real kinds of ghost story: the kind that is scary, and the kind that is sad. The best stories --- "La Llorna," for example --- combine these elements for maximum emotional resonance, but even so, one feeling usually governs the other. Take ROOMS, the first adult novel by celebrated YA author Lauren Oliver. The book is frequently eerie. At times, it can be downright chilling. However, when the last page is turned, and the book (or eReader) is finally set down --- lightly, on the nearest flat surface --- there can be no mistake: as far as ghost stories go, ROOMS is sad.

Richard Walker's recent death has brought his estranged family --- ex-wife Caroline, daughter Minna and son Trenton --- back to his estate in Coral River to divvy up the patriarch's possessions, which includes the house itself. These Walkers are an unhappy bunch. Caroline, a barely functioning alcoholic with a sharp tongue and deep-rooted bitterness, is unable to be a proper mother to Minna, a pill-popping sex addict, or Trenton, a profoundly depressed and recently suicidal teenager. When the three of them --- plus Minna's young daughter, Amy --- arrive at the house, any respective glimpses of nostalgia are quickly muffled under anger, annoyance and boredom. Caroline, Minna and Trenton used to live in this house, but their emotional connection to it was severed a long time ago. Now it's merely a hassle, an isolated event where they reluctantly share close quarters until Richard's will and funeral are taken care of. The Walkers, and their baggage, are trapped.

And they're not alone. Sandra and Alice, two pre-Walker occupants of the house, now haunt it. In the early chapters of the book, their main function seems to be providing exposition and color commentary on the Walker family while occasionally taking potshots at each other --- a sort of spooky Statler and Waldorf, bickering comic relief. As the novel progresses, however, the two ghosts begin to reveal the tragic circumstances that led to their current predicament. As with the Walkers, it is an unhealthy obsession with the past that prevents Sandra and Alice from moving on.

ROOMS features an ensemble cast and is delivered in six rotating points of view. This structure demonstrates the interlocking components of the characters' stories (as well as Oliver's impressive ability to write multiple voices in a single book), but it also splits the reader's emotional attention --- perhaps too much for a 300-page novel. Each character is fascinating, but there simply isn't enough time to fully explore them. Fortunately, Oliver is a terrific writer and makes the most out of the limited time we get with each character. When Trenton is pounding down a flight of rickety wood stairs in a chapter told from Alice's point of view, it's described as "the feeling of a doctor knocking on a kneecap, testing for reflexes; painless and unsettling." I've never been a house before, but I imagine that's exactly what it feels like. Moments like this keep the narrative coherent across the sometimes-scattered points of view.

Ultimately, ROOMS is well worth your time. By turns funny and elegiac, the story grows outward to accommodate its increasing complexity. The presence of Sandra and Alice make it a bonafide ghost story, but like any good supernatural tale, Lauren Oliver's novel is less concerned with "how" and more concerned with "why."

Reviewed by Sam Glass
★ ★ ★ ★ ☆
kristina kent
This is a story with ghosts in it, but it is not a traditional ghost story. There are no chains rattling, no dishes being thrown, no bleeding walls. Two ghosts inhabit the house of the late Richard Walker: Alice and Sandra. They spend most of their time getting on each others nerves, until Walker's ex-wife, Caroline; their daughter Minna and son Trenton; and Minna's four year old daughter Amy come to deal with the funeral and estate. Things change rapidly for them at this point. Everyone, living or dead, has secrets and problems that start coming out. Caroline can't face anything- including getting out of bed- without alcohol. Minna only seems to find life bearable if she's shagging someone- anyone at all. Trenton is still recovering, both physically and emotionally, from a nasty car accident along with being one of those kids whom everyone in school picks on. They are all absorbed in their own pains and cannot really see each other- until Trenton meets girls both living and dead.

This is a great family drama as well as a mystery; why are the two (and then three, as another joins them part way into the story) ghosts stuck in the house? What do some missing girls have to do with them? The story shows the perils of being trapped in the past and not facing up to things. The characters, other than Trenton, are very deeply flawed and, in fact, not likable at all. They are the kind of people who, if they were your neighbors, you would wish they would move away. But they are capable of learning from their mistakes, and this made me feel better about them. The book lacks somewhat in depth- there are too many characters to get deeply into most of them- but I understand that this is the author's first venture into adult fiction and this could be the reason. I'm willing to give this book 4 stars and look for more of the author's work.
★ ★ ★ ★ ☆
teresa k
'Rooms' by Lauren Oliver is quirky, ghostly fun. Not what I expected for a ghost story.

The characters definitely stay true to their former and the reader roots for each one to find their peace.

Nicely done in a unique style.
★ ★ ★ ★ ★
gavin
This book lured me in slowly, weaving its spiderwebs around me until I realized I was completely caught up. There's this lovely balance of delicacy and subtlety and harshness and--for all of its ghostly elegance--a certain humanity in Oliver's prose, which meant that even the least likable characters felt closely studied and authentic. The true mastery of her writing, though, is how the story's deeper implications slyly creep up on you and then consume you. I love that through the many narrative threads, there's also this layer of the book-within-the-book woven through--The Raven Heliotrope--insisting on its own place and power within the characters', and reader's, minds. I wouldn't call this book "tragic" or even "sad," and yet it does painstakingly examine loneliness of many different kinds, and had me in tears throughout the second half. Highly recommended!
★ ★ ★ ★ ★
indiefishsteak
Two ghosts "lives" are changed when the owner of the house they occupy dies and his family (with all of their various problems) temporarily moves in to deal with the estate.

Lauren Oliver is one of my favorite YA authors and 'm pleased to find that she is just as talented at writing for adults. This was an engrossing ghost story in which I became as interested in and attached to the live characters as much as the dead ones. The book was so readable and interesting that I finished it in one day.
★ ★ ★ ☆ ☆
zohar
"Rooms" is a ghost story. But not the typical kind of ghost story -- these ghosts are woven into the house they occupy. Always watching and aware.

And while it seems like just an artistic conceit at first, Lauren Oliver puts it to good use in her first novel for adults. "Rooms" moves slowly and painstakingly for a long time, as Oliver explores the personalities of the dysfunctional Walker family. But once she starts weaving the supernatural into the everyday, the novel begins its slow build towards the inevitable eruption.

After a long illness, Richard Walker has died in his country house. The ghosts Alice and Sandra are kind of relieved by this, especially when the rest of the Walker clan returns to the house -- the ex-wife Caroline, who dulls her pain with booze; suicidal teen son Trenton, who has barely recovered from a serious car crash; and wild daughter Minna, a single mom who immerses herself in sex and cosmetic surgery.

They're completely uncomfortable around each other, almost as uncomfortable as the reserved Alice is around the vulgar, blunt Sandra -- both of whom have their own secrets that still haunt them even after they die. As the family unwillingly spends time together, their problems and secrets begin to surface -- and the arrival of a new ghost causes new complications when Trenton senses her presence.

Though it has ghosts in it, "Rooms" is not really a ghost story. Alice and Sandra are more like a pair of grumpy old ladies living in the attic than something scary or even spooky -- they observe the people who lived there, and bicker between themselves. No, this is more of a story about the human characters, and the ghosts really are just another set of people in it.

Oliver's writing is clear and fluid, neither too stark nor too flowery. She switches perspectives with rare skill, flitting from first-person to third person seamlessly, and giving each person's thoughts a different flavor. And she conjures a thick fog of discontent and haunting misery, slowly untangling each character's story and exploring just why they are here, and why they are the way they are. It's a little TOO slow, actually.

And if there's a message, it's that people's secrets, resentments and lies will ultimately entrap them. Everyone in the book is trapped -- sometimes literally (by walls, wire and doors) and sometimes through depression or anger. The slow-burning plot starts to move faster as the secrets are revealed, building up to an inevitable... well, when you release that much energy, something has to blow.

The biggest problem is quite honestly the characters. Nobody in the book is very likable except Trenton -- and yes, that includes the ghosts -- and the gathering of damaged, distant people who barely tolerate each other becomes kind of tiresome by the halfway point. The closest to a likable character would probably be Trenton, a depressed teen boy who often seems to be lost in his own darkness. He spends a lot of time mulling over the possibility of suicide, his past near-death experience, and public humiliation. Poor kid.

"Rooms" is too slow and bleak for its own good, but Oliver's excellent writing and intriguing storycraft make it worth the read. Just don't expect spooky woo-woo ghosts.
★ ★ ☆ ☆ ☆
leonard kaufmann
The ex-wife and children of Richard Walker return to their old home when he passes away. They reluctantly set about settling his affairs. Being together again in the old house, however, opens old wounds. Additionally, although they don't realize it at first, they aren't alone in the house. Two unseen inhabitants have their own claim to the home and possess their own painful secrets. One of them wants to see the house burned to the ground.

"Rooms" is simply but creatively structured. It's divided into parts named after the rooms of a house (e.g., "The Kitchen", "The Study"). The action within each part generally starts in the titular room. The chapters alternate points of view between the different characters. Author Lauren Oliver employs three distinct elements to engage the reader: a character study, a ghost story, and a mystery. Sadly, all three quite literally fall flat because they lack depth.

All the characters (both ethereal and corporeal) are overly tragic. The dysfunction is painted with broad stereotypical strokes. The terrible things represented (self-medication, loneliness, bullying, affairs, depression, suicide, abortion, etc.) are sad realities, but the drum is beaten relentlessly. Redemption is wholly unrepresented. The sad states are so overdone, credibility is sacrificed. It's not that the characters weren't likable for all their flaws, they just didn't seem real.

There are some interesting passages in which the author explores the nature of the ghosts, but it ultimately goes nowhere. There are no identifiable or defined parameters for ghostly existence or interactions with the physical world. The "haunting" never develops as the point of the exercise. Its function appears limited to permitting the author to add a few more tragic characters.

The mystery takes center stage late in the novel. Anonymous new characters appear and details of other characters' backstories are intentionally left vague, inviting the reader to conjecture. Despite some blatant misdirection, however, the revelations are relatively simple and anticipated. Additionally, they don't really contribute meaningfully to the narrative.

The prose is adequate. The novel can be completed relatively quickly and demands little from the reader. Sadly, though, it offers very little benefit in return.
★ ★ ★ ★ ☆
john geis
This was a 3.5 star read for me. The story is told through multiple POV's centered around a house in which the owner, Richard Walker, has died. His children, Minna and Trenton, along with Minna's daughter Amy and Caroline, Richard's ex wife and the mother of Minna and Trenton come to stay at the house to prepare it to sale. So every character has a bit to say about family drama and issues. I finished the book still having questions unanswered, maybe more about the ghosts then anything else. I felt I didn't get every bit of their stories to fully understand their mindset before death. I also would have liked more of a timeline of what took place with each character and when.
★ ★ ☆ ☆ ☆
chelsea cain
I love stories about big old houses that creak and moan in the night. In fact, one of my favorite characters in certain novels are houses! The estate in "Jane Eyre" and the Gothic compound in "Rebecca" are some of my favorite characters of all time! The way that the human characters interact with the houses, the longstanding relationships that the inhabitants have with their estates, and the way that those stone walls lock in such fantastic history and secrets; I just can't get enough! When I heard about that there was a book coming out in which the house was actually a character, I knew that I had to be the first in line. I entered every giveaway and almost stalked the publishers at ALA in the hopes of getting a copy. However, once I sat down to actually read the book, I was beyond disappointed!

The patriarch of the Walker family dies and his two children and ex-wife must come together to go through the house that has been in the family. Caroline, the ex-wife, is bitter about her lot in life and has taken to the bottle to help cope. Minna, the daughter, has tried for years to find solace by bedding as many men as she can. And Trenton, the son, is a confused and intensely abstinent teenager who can't seem to find a single person to whom he can relate. When these three people come together (Minna's young daughter comes along for the ride as well), old grudges, hurtful secrets, and deep-seated feuds come to the surface.

Sounds good right? Well, here's the hook that sets it apart from all other family sagas: two ghosts also inhabit the house. In fact, they have lived (and died) in the house for so long that they have become the creaking floorboards and the groaning storm windows. As time goes on, the reader is let into the house and its inhabitants, both living and dead. But it's not until the dead and the living come into contact with each other that the true pain and secrets within the house are revealed.

Are you hooked? I was!!! Reading the description of the book made me feel like the author had looked into my dreams and written a book specifically for me. Can you imagine how devastated I was when the book did not come through on its promises? To begin with, the crotchety living family is about as cliched as you can get. We discover within the first ten pages or so what each person's vice is and they do not change throughout the course of the book. The ex-wife, drowning in old furs tries to hide her five fingers of whiskey from her children. While her children fumble around each other in such a way that makes it feel as if they're from completely different novels! The ghosts of the house are interesting and their stories are slowly revealed in a way that keeps you reading. But their constant bickering with each other goes from being endearing to hackneyed. And even these "interesting" (or what passes for interesting in this novel) characters cannot hold the interest of the reader. When Walker's last will and testament is revealed, everyone gasps in shock and awe. Everything that is except someone who has read any kind of book before or seen a single movie. In other words, it's not a shock; been there, done that. Some people have mentioned that the blame should be placed on the characters who were unlikable. However, I love unlikable characters! What plagued my reading of the novel was that the characters were boring and nothing more than a five-foot tall cardboard cut out of characters archetypes.

So why give it two stars instead of one or none? The idea and premise was fascinating! The backbone of the book, that a house could be a living breathing character, is an unbelievable idea that should be explored. There is great potential in this concept and I would love to see it executed. However, Oliver is not the person to make this kind of tale come to life.
★ ★ ☆ ☆ ☆
neha tankha
Lauren's book is about two ghosts, Alice and Sandra, who observe the Walker family when they return to the house they grew up in after their father, Richard Walker's death. These ghosts have lived in the house for so long that they've become the creaking stairs, the groaning settlement of the house. The Walkers come to the house bringing their tragic secrets and demons with them. There's Caroline Walker, the alcoholic wife. Her children Minna and Trenton walker. Minna is somewhat a man eater, pouncing on any man that comes in her path. Trenton is a damaged boy with scars both on the outside and inside. Then their is the granddaughter Amy, Minna's daughter, who seems to be the sane one out of all of them.

Alice and Sandra's point of view are told in first person. The Walker family POV are told in third person. There's a lot of switching POV and sometimes it does become confusing. Lauren does make sure that we know who we're reading about for each chapter with the title. But with so many characters it does become distracting on figuring out who I'm reading about.

When the Walker family arrives secrets begin to unravel and truths slowly come forth for both the living and the dead. The ghosts take us to the past on what happened in each room of the house, given the title. The family takes us through their lives as well.

I couldn't connect with the characters. Alice and Sandra constantly judge the Walkers, yet their life wasn't exactly great either. They never learned form their mistakes and their constant bickering annoyed me. New characters are introduced and some of the Walkers stories are left behind. The big secret mystery takes place in the middle of the book which made the beginning more of a long set up.

The concept of was great. The twist at the end fit the story perfectly. But because I couldn't connect with the characters I really didn't care. I was taken aback by the cursing and the sexual incidents throughout the book. Maybe I'm use to her YA books but it seemed she tried too hard with the adult theme. Again, I loved the premises of the story, where she took the characters and their secrets. I loved the ghosts spying on the family. But when a reader can't connect with the characters than the book suffers.
★ ★ ★ ★ ★
sean burns
When I heard ghosts would be (partially) narrating "Rooms" I thought I was in for in a tale of vengeance or some human/ghost buddy cop journey toward resolution so the ghost can move on to the afterlife. But being familiar with Lauren Oliver's previous novels I should've known she'd defy convention and breathe new life to ghost stories. The ghosts in the novel, Alice and Sandra, are former residents of the house they inhabit. Alice and Sandra died in the house much like the most recent resident, Richard Walker, who has just died when the book begins. Richard's family (ex-wife, teenage son, unforgiving daughter) show up to collect their inheritance and clean the home, which is the setting for the entire book. Oliver divides the book by room, and manages her entire cast seamlessly as they explore each section. The narrators are all so well-developed anyone could've been "the main character" which is an enviable feat. I'm personally partial to Alice and Sandra because their histories captivated me, but Trenton (the teenage son) was another favorite. The prose evokes humanity in each character and is simply damn beautiful. What really drives the novel along to its glowing finish is an unearthed family secret and the appearance of a new ghost (spoiler: not Richard Walker, it's much cooler than that).

A good pick for fans of Neil Gaiman's "The Ocean at the End of the Lane" and readers who are ready to welcome a ghost story into their homes that will haunt them in a truly unique way.
★ ★ ★ ☆ ☆
tremayne moore
I have to tell you this is a weird, strange book. Perhaps it is because I'm older and could very well be one of the ghosts in this house that hasn't been touched for decades. Many have lived here a lot longer than the family who has just come back to attend the memorial for the former husband. They had been separately living from him for many years. From what they can tell on their first entry into the house, nothing has been changed or updated since their mother had taken them away.

For Amy, the youngest, it is hard to understand that grandpa is dead. Her mother hasn't helped by reading her a novel which,
unexpectedly, was written by one of the ghosts, Alice, which was found many years ago in an obviously hidden place. Minna had kept the fairy tale and is now using it to help her daughter forget the truth. And Amy has done just that and acts upon it before Rooms is finished!

You see the lawyer had quickly come to read the will, with the house going to Trenton, who quickly declared that was probably because he was the only one had continued to care for him. Both of the children both got $500,000 while a woman nobody knew received $1M. Caroline his former wife received the contents of the house which wouldn't be peanuts since it had antiques and many other items that would sell high...

But no matter how much they got, Caroline could not accept that a strange woman was getting $1M!

She finally found who she thought was the woman and started harassing her by phone.

The author indicated that the story is divided by rooms which it is, to some extent. However, the main division of the book is by POV and moves from person to person... I admit I don't like this choice for writing in novels, although I've read others. Especially in this book, I found it disruptive... The use of "I" normally represents first-person, right? But if each chapter is written in first person, yet the chapter POV changes each chapter--it creates unnecessary confusion in my opinion. I often found myself stopping and going back to the beginning of the chapter just because the "I" had become unclear, perhaps by a break in reading or just because this extra effort to keep the POV in mind prevents the ability to sink into the book... For me, I found myself growing bored..., disinterested...which is unusual for me...

Trenton was working up both his nerve and the number of pills he thought he would need to kill himself...

His mother was calling a woman who had been named in her husband's will, getting twice as much money as her children!

In addition to the two ghosts who had lived in this house the longest--even before the Walkers--a new ghost had come in, not knowing anything about what happened and apparently just had died. You know the two already living there have problems since they didn't "pass over..."Trenton had thought he could hear voices before the latest came, but afterwards, they even began to talk to each other and she was trying to get him to proceed with his suicide so she wouldn't be so lonely. But another girl--a runaway--had also met Trenton and had become friends.

Trenton had been hurt in an accident quite some time ago; perhaps this ability to hear them had been a result of that. So he is pulled both to stay with one and to follow the other in death... while Minna is doing every man she can find and Caroline is drinking continuously between calling her supposed rival...

If you are the type who enjoys reading about the personal lives of individuals you might not know, you may enjoy the whole book. I found that only the last few chapters brought the book to life for me. This is the Debut for adult fiction by his author. The ghosts are not scary, the characters are depressing and the only thing I agree with is that it is full of "longing and secrets..."

Does a great ending make up for other issues...I don't think so...But do read other reviews to decide...

GABixlerReviews
★ ★ ★ ☆ ☆
mary allen
Lauren Oliver is one of my favorite YA authors. BEFORE I FALL is still one of my all time favorite books. When this, her new novel for adults, was offered for review, I was very excited.

**REMINDER: this is a novel for adults. There are themes of alcohol abuse, sexuality, suicide, and violence.**

ROOMS is a hard novel to review. It balances a family drama, where each person deals with their own secrets, along with a paranormal storyline. The Walker family's old house is haunted by two ghosts, who used to live there in different points in time. Both ghosts have their own stories interwoven with the goings on of the Walkers. So the narrative flits between several characters with each chapter. This may be confusing for some readers who want a traditional narrative. In fact, this book reads more like a collection of short stories.

A debate subject among most reading crowds is the unlikable character. It seems that many readers have a penchant to want to like every character they read about. If they don't like them, they can't--and won't-- care about them. I don't mind an unlikable character, but I know there are some readers who will not like most of the characters in ROOMS. Like I said, everyone in the book has secrets, and these secrets make them do things which will not sit well with many people. Personally, I could only empathize with Trenton Walker, the troubled teenage son. He's not innocent of being "unlikable," and he does some disturbing things, but he felt more fleshed out than the other characters.

There's a lot of simile in the novel. Simile used every once in a while can make for some wonderful lines, but it was present in almost every third sentence. Most of it didn't feel natural. It took me about two and a half weeks to finish it because I had to take breaks from the writing style. But once all of the tiny story threads start to wrap together, I had to know how it ended.

ROOMS may not be my new favorite Ms. Oliver novel, but it's a decent collection of vignettes involving a family and the ghosts who happen to be present in their strained lives. I would say, if you're curious about this book, to get it from your local library.
★ ★ ☆ ☆ ☆
shawnette
Lauren Oliver's Rooms constantly shifts narrators—some are dead and some are alive—while taking place almost entirely in the home of the recently departed Richard Walker. As Richard's ex-wife, two children, and granddaughter arrive, the ghosts of the house observe them and share their own stories in the narration. It makes for an incredibly disjointed and somewhat confusing story. The characters lacked depth and were wholly unlikable as a result.
★ ★ ★ ★ ★
jim howard
Excellent book.An unusual ghost story, dysfunctional families and lots of secrets. I almost missed one big surprise that was revealed in a few sentences at the end-lots of books tend to drag on but this one was tight to the very last page. Fascinating characters.
★ ★ ☆ ☆ ☆
nick f
Caroline returns with her two grown children to clear out and sell the house of her estranged husband after he dies. A dysfunctional group for sure. Caroline is a bitter alcoholic, the daughter, Minna, escapes from her problems though promiscuity, and Trenton is your typical withdrawn and sullen teenager, obsessed with suicide and sex. Pretty much everything you will know about these clichéd characters you learn in the first pages. Nothing changes about them as the story progresses. They all grated on me after a while. The family are observed and judged by two irascible ghosts who have long haunted the rooms in the house. It's not a ghost story as such, the ghosts are more of a narrative device than a plot element but they whine and bicker with each other through the entire novel and are as unlikeable as the live inhabitants of the house. In my opinion Oliver's strength as a writer is best shown in her YA books. Her first book, Before I Fall, is one of the best I've read in that genre.
This one, her first adult novel, stylistically still feels somewhat YA ish but the adult content felt over emphasized. It's as if she's taken all the sexual references and bad language she couldn't put in her ya books and dumped them here.
There is a twist at the end where some long buried secrets, hinted at throughout the story are revealed. Which improved the story a bit for me but overall, not an enjoyable read.
★ ★ ☆ ☆ ☆
evie
I downloaded this book after listening to an interview with the author on NPR. The first few chapters were fresh and kept me going, but soon the writing just seemed like an imitation of other stories where this type of narrative has been more successful (The Lovely Bones, Her Fearful Symmetry). Although Oliver mentioned several times in the interview that this was not a YA novel because of some of the content (mainly involving the character Minna) the characterization smacked of her YA - shallow, unlikable characters who almost resolve themselves but not really, predictable, cliff-hanger plot lines...then the book ends, thankfully.
★ ★ ☆ ☆ ☆
rogue
I thought I would enjoy this book but unfortunately it contains characters who are so dislikeable I didn't really care what happened to any of them. I liked the idea; a house where someone has just died and where his family have come back to clear out the house and hear how he has left his property in his will. There are ghosts as well as live people in the house and we hear from all of them about what happened to them in the past in each room and what is happening now.

So far so good - I like the idea - it is a little bit quirky and the ghosts have an interesting existence. But there the good bits end as far as I'm concerned. The ghosts don't seem to have learned anything about themselves and what went wrong in their lives and the live people are so dysfunctional the word might as well have been coined to describe them.

There is Caroline, the alcoholic and child-like estranged wife of the late owner of the property; her children Trenton - physically damaged in a car accident and well on the way to serious mental problems and Minna who is basically a nymphomaniac from whom no man is safe from the undertaker to the delivery man. Then there is Minna's young daughter, Amy who really seemed to me to be the sanest one of the lot but maybe she was too young to be anything else.

I'm afraid I just wanted to shake the whole lot of them and tell them to sort themselves out. I'm sure the book will appeal to other people but for me it did nothing at all.
★ ★ ☆ ☆ ☆
sanjay
it was okay - storyline was compelling but the characters were a bit flat. The teenage boy was written a little bit like how a middle-aged women imagines teenage boys.... in other words, some of the characterizations lacked emotional honesty.
★ ★ ★ ★ ☆
nida
Rooms is a fascinating take on the afterlife, which weaves together the stories of the current inhabitants of a house with those of the previous ones after their deaths.

The story is both thought-provoking and heart-breaking.
★ ★ ★ ★ ★
thelonious
If you want A book that's a little unpredictable. A book that has an intricate an interesting interwoven plot in this book is for you. It is well written and deafly makes the reader look forward to the next book.
★ ★ ★ ★ ★
erica foster
I'm a longtime fan of Oliver's prose--elegant, immediate, lushly atmospheric--and found myself equally captivated by ROOMS, an impressively narrated family drama filled with emotionally complex characters, long buried secrets, and the haunting (and yes, haunted) house at the center of it all.

Highly, highly recommended.
Please RateRooms: a novel