Everything Happens for a Reason - And Other Lies I've Loved
By Kate Bowler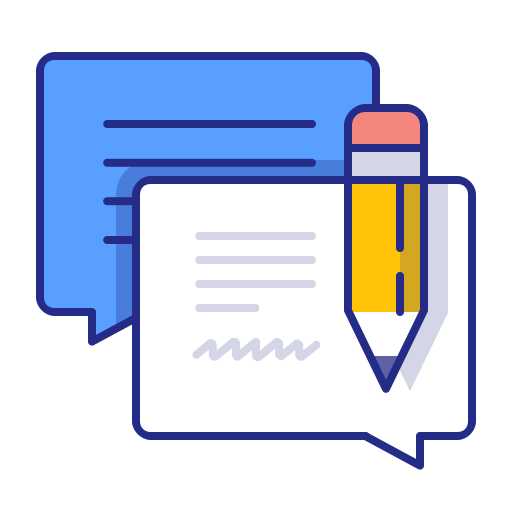 Total feedbacks: 20
★

★

★

★

★

★

★

★

★

☆

★

★

★

☆

☆

★

★

☆

☆

☆

★

☆

☆

☆

☆

Looking for Everything Happens for a Reason - And Other Lies I've Loved in
PDF
? Check out Scribid.com

Audiobook
Check out Audiobooks.com
★ ★ ★ ★ ☆
glennis
Book that lets you walk with a woman facing cancer. Kate Bowler lets you inside her thoughts as she courageously faces the worst with grace. The book would be particularly meaningful for anyone facing the same diagnosis.
★ ★ ★ ★ ★
zuzka
This powerful book has so much to teach every kind of reader, whether or not you have direct experience with life-threatening illness. The author draws on her experience researching the Prosperity Gospel to show us how American culture inculcates in all of us some version of the prosperity gospel--a deep desire to believe that the universe will reward good behavior, and that suffering must mean something. I'm not a Christian but I found the theology here so interesting and clarifying, especially alongside her brutal honesty. And the writing just carries you along...every sentence is a finely crafted string of gems. I read this book in two sittings. Plus, people, Bowler is funny! So funny. Within 5 pages she'll have you feeling like she's your favourite roommate from college, the one who always had you cracking up on the dorm room sofa and somehow just gets you.
★ ★ ★ ★ ★
nada elsayed
These are the thoughts of a brilliant young woman facing terminal cancer who has graciously allowed us to listen in on her journey. I loved her insights. I think everyone would benefit from reading this book.
★ ★ ★ ★ ★
bronwen
I commend Kate Bowler. I thought this book would be depressing, but she has taken her cancer battle and shown it is just her life now. We are lucky she has shared that life with her readers. Thanks, Kate
★ ★ ★ ★ ★
jan jacob mekes
Dr. Bowler is brilliant, funny, and painfully honest about the struggle of navigating cancer. This is an incredibly human look at suffering. I would recommend it to any person of faith who has struggled with trite statements of comfort like, "everything happens for a reason."
★ ★ ★ ★ ★
reagan lynch
Beautifully written - acerbic and compassionate - funny, too. If you are dealing with Life's miseries, spend some time with Ms Bowler. If someone you care about is suffering, read this book. It's a beautifully articulate rendering of faith challenged and life affirming. God bless you Kate Bowler!!!!
★ ★ ★ ★ ★
kendell
Wonderful humor and terrible sadness that made me laugh and cry almost simultaneously while helping to understand how our well meaning words of comfort feel to a person with a terminal disease or condition.
★ ★ ★ ★ ★
proshat
Exceptional book on dealing with a "life changing moment" and wonderful insight on how to respond to those family and friends who may be in that "moment", now. . .A must read for all who love in this life. . .
★ ★ ★ ★ ★
mandeep
I read this book in an afternoon. I literally could not put it down. You will laugh, cry, scream, pace and want to jump through the book to meet and hug this extraordinary woman. She writes with such a rawness that it takes your breath away.
★ ★ ★ ★ ★
gary winner
It is like riding a never ending roller coaster. You feel the despair of the steep climb and the thrill of enjoying the beautiful view on the way down but realizing the next steep hill is around the corner. You realize that words meant to be uplifting are sometimes terrifying or insensitive. The author makes you hope you would have her insight and fortitude in finding some peace and insight into life and death.
★ ★ ★ ★ ★
keenan
This book was recommended to me by someone I deeply trust. It exceeded my expectations in every way. I believe we all have experiences in life when things don't go as planned. Following Kate Bowler's journey in this book has given me fresh insights into the road we know as life.
★ ★ ★ ★ ★
marjorie relin
This book was recommended to me by someone I deeply trust. It exceeded my expectations in every way. I believe we all have experiences in life when things don't go as planned. Following Kate Bowler's journey in this book has given me fresh insights into the road we know as life.
★ ★ ★ ★ ★
kosta harlan
Touched on matters of the heart. Candid questions on efficacy of prosperity gospel while not discarding some of the resulting benefits to those who adopt the eschatology. Encourages a lie in the moment and love in the moment as a means for God centered living. I would highly recommend to persons experiencing critical life experiences including but not limits to incurable diseases.
★ ★ ★ ★ ★
celeste nugent
A thoughtful memoir about a young mother and wife struggling with a stage IV cancer diagnosis. It's rare that an author can tackle such depth with both poignancy and humor. It's one of those books that touches you, that you won't soon forget.
★ ★ ★ ★ ☆
bhuvnesh
From the moment I turned the first page, author Kate Bowler succeeded in gripping my heart with her raw, honest words. In this book, she wears her heart on her sleeve, and allows readers a glimpse into life after a cancer diagnosis. But the book isn't about cancer. It's about how to live after something shakes up your world and then leaves you to reassemble the pieces.

Bowler isn't afraid to be irreverent, in a good way. She's willing to take what others would consider to be sacred cows and sacrifice them on the altar of honesty. Having researched the prosperity gospel for her dissertation, she isn't afraid to call out the problems with that brand of theology. She is bold in addressing the unhelpful things people say when someone has cancer, loses a loved one or experiences hardship. There is a list of what to say and what not to say in the back of the book as well.

The author's style is poetic and has a quality that is difficult to describe. I believe it is that the emotion comes through so well on paper. She hides nothing, a little the way Ann Voscamp is in her writing.

There is something a little unfinished about not knowing the rest of the story. At the time of writing, Bowler is in the middle of treatment. And, sometimes it seems a little like looking in to someone's journal, as if it is cathartic for the author to bleed on paper. However, I believe those who are struggling with something difficult will relate and find themselves in the story.

I long for the author experience the hope and peace that some whom she has met along the way have. And yet, I can see the seeds of hope that she does have. I wish her well and pray that hope grows, even in this difficulty.

The subtitle is somewhat hidden in the background of the book cover. Some might pick it up and think this book is about finding the reason in tragedy. It is quite the opposite. It's more of a debunking of the trite things people say when someone is experiencing terrible times.
★ ★ ★ ★ ★
cecelia
As a pastor, mother, wife, daughter, and friend---everyone I know is getting this book for their birthday/holiday/next occasion. A beautiful and honest story about cancer and suffering, all of the terrible things people say, and how God is somehow in all of it.
★ ★ ★ ★ ★
judy erb
A beautiful, heartbreaking reflection on the stories that save us (or don't) when everything is falling apart. Thank you Kate Bowler for your ministry and I'm so sorry that you have to navigate all of this.
★ ★ ★ ★ ★
dane macaulay
I downloaded this book after reading Glennon Doyle's review and I am just so grateful to you for sharing your moments with us. It is difficult to articulate the many "Aha moments" I had while reading. You inspire me Kate, you truly do. Much love to you and your family.
★ ★ ★ ★ ★
michelle jones
Kate Bowler offers an insight into the world that few ever express. Bowler's words are the true testimony of someone who knows what it is like to live when someone is not guaranteed tomorrow. Her words are honest, funny, and most of all real. Thank you, Kate Bowler.
★ ★ ☆ ☆ ☆
kevin waddy
Since it was the author who insisted she be given the CT Scan that revealed she had Stage 4 colon cancer, the merely brief exposition of the months preceding her diagnosis -- three months during which she lost thirty pounds without dieting, was in severe pain, and saw many specialists -- is inexplicable. In a weight-obsessed world, how many 35 year old women in elite circles - Bowers teaches at Duke University - wouldn't have had some kind of reaction to losing weight? Was she initially pleased? Also, did the doctors she saw treat her respectfully -- or did they patronizingly dismiss her as a hypochondriac? Finally, while she certainly desperately wanted her pain to go away, did she also have an inkling that something was seriously wrong? In light of just how wrong everything turned out to be, this seems a good question, but we'll never know because those months -- months that must have been intense -- are described in a few dry paragraphs.

Neither are we given much medical information about her dreadful diagnosis. What made the cancer Stage 4 rather than Stage 3, for example? Were lymph nodes removed and tested, or do surgeons not even bother when "Cancer is everywhere", as it was in Bowler's case? We read about Bowler calling her husband and parents and sisters and friends and telling them, "Cancer is everywhere!" and that's enough for everyone to accept that she is going to die very soon. I do not doubt those anguished conversations did occur, but did no one challenge the idea her death was imminent? Did no one ask any medical questions? Bowler does describe some rational medical discussions -- for example when the issue of how to pay for medical insurance comes up -- but we hear much less about those talks. In this memoir, emotion rules. Yet it needn't have been either/or. (The book is brief.) As a result, this memoir is impressionistic to a degree that paradoxically made it difficult to feel that I knew this person. I was reading so much about feelings that there was a vagueness to everything. The editor should have had a journalist ask some searching questions and sent Bowler back to add about thirty pages. I believe Bowler does have a story to tell about the months leading up to her diagnosis, and her memoir seems slight without it.
Please Rate Everything Happens for a Reason - And Other Lies I've Loved