The Flight Attendant: A Novel
By Chris Bohjalian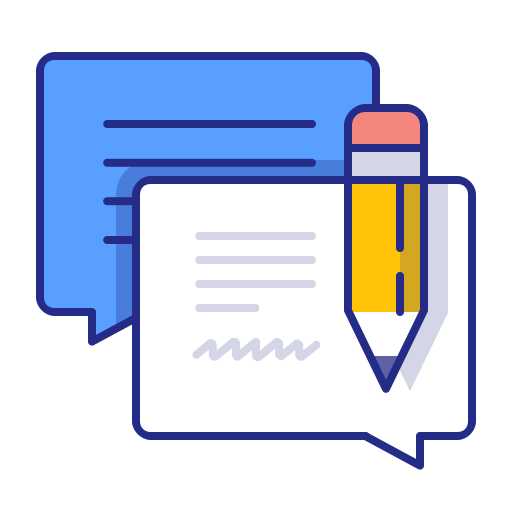 Total feedbacks: 186
★

★

★

★

★

★

★

★

★

☆

★

★

★

☆

☆

★

★

☆

☆

☆

★

☆

☆

☆

☆

Looking for The Flight Attendant: A Novel in
PDF
? Check out Scribid.com

Audiobook
Check out Audiobooks.com
★ ☆ ☆ ☆ ☆
ian kenny
I've always liked Bohjalian but this one did me in. The main character was flat, the plot was repetitive, the writing juvenile, and the whole thing a waste of time. At least if I'm going to read a trashy spy novel I know what I'm getting. This book was a huge let-down. I expected so much better. Not sure if I'll bother to read his next book.
★ ★ ★ ★ ☆
brendon
Bohjalian has redeemed himself with the intricate plot and insightful character development in this book. I have not been a fan of his last few books, but The Flight Attendant surpassed my expectations. Cassandra (Cassie) Bowden is a deeply flawed woman with a precarious lifestyle. Despite the fact that she believes she is a "sometimes" drinker, Cassie is guilty of blackouts, misadventures, and sleeps around with strange men in many cities.

Vastly interesting is the overview of the airline industry and its horrendous customer service. The employees are not treated particularly well but the customers, if you have flown in the past few years, are crammed into smaller and smaller seats in coach class. No food, no accessible bathrooms, no real service except the hated drink cart, which inhibits anyone from walking in the aisles. First Class is the way to go and the flight attendants vie for first class and specific cities. Based on their seniority and record, one came choose the exotic cities of the world. Cassie, our flight attendant, is often able to request specific flights and destinations. She's been around.

As the story opens, Cassie wakes up in strange hotel room in Dubai. Next to her is an American hedge fund manager, whose throat has been slashed. Blood all over and Cassie escapes the scene; she is not sure what happened, she blacked out again. She has the presence of mind to get herself together, tries to cover her literal tracks, reunites with her crew and after two flights is back at JFK.

Cassie is complex and the plot is elaborate. Bohjalian introduces the reader to another woman, Elena, but she is not as flawed as Cassie. She is presented as a total professional but she trusts no one. She is working for some of the worst people in the world; she is a pure specialist and a realistic woman.

Cassie is our liar, she lies easily, she lies to anyone, even herself. She also is a petty thief; she purloins hotel room objects, not just the soap, but good stuff like bookends and paintings. A drunken father and weak mother darken her family history. Foster care was mentioned for herself and her sister, Rosemary, but never illuminated.

This is a good page-turner, loaded with many characters. Cassie is a mess, bumbling around and lying. I began to suspect everyone as a killer or a spy, her friends, her attorneys, her family, her one-night stands. The characterization and plot became over-the-top confusing. Sometimes Cassie is an intelligent, compassionate woman, caring for sheltered cats and other times, she just lives from drink to drink, oblivious of her decisions.

Cassie's American lawyer, Ani, is sharp and knowledgeable. But she could have played a bigger part in the denouement. Her revelations were scanty and inadequate. The actions finally unfolded at the end of the novel coupled with some twists. I waited too long for the action; each bar scene or endless conversations became repetitive. This was an entertaining story but more physical, intellectual and emotional skirmishes were needed.
★ ★ ★ ★ ★
rosann schwartz
Chris Bohjalian's books are always must reads, and The Flight Attendant won't disappoint.

Cassandra is a flight attendant who makes less than good decisions in her personal life. She drinks too much and is not opposed to picking up a new man during her overnights in different cities. When she meets Alex on a flight she is working, the two spend the night together in Dubai. Although Cassandra was drunk when the two slept together, when she awakens the next morning and finds Alex dead in bed beside her, she is almost certain she didn't kill him (she has blacked out sometimes when she drinks too much).

Cassandra's initial fear is that she will be accused of murder. But, as she talks with the FBI and her attorney, her fears shift a bit as she becomes worried that the woman who stopped by Alex's hotel room the night before his death will try to get rid of Cassandra.

Cassandra is such a well -developed, flawed character that despite the fact that I would nearly groan with her poor decision making skills, I couldn't help but like her a little, too. This novel is full of suspense, and Bohjalian doesn't resolve anything until the very last page, keeping the reader turning pages up until the end.

I have read all of Bohjalian's books, liking some better than others. The Flight Attendant is definitely at the top of my list. Fantastic fiction!
★ ☆ ☆ ☆ ☆
laura saunders
I want a refund for this book. I could not get past the missing words in sentences throughout the book. I don't think it's complete & it should not be $13 for this... it goes on and on about what a horrible person the main character is & goes no where. As much as I tried, based on reviews, to continue reading this drivel that was not edited, at a point I realized it was not worth the effort. I will dispute this with my cc as this is not the product I expected.
★ ★ ★ ☆ ☆
scott longden
I really looked forward to the realease of this book but was sadly disappointed. I had a difficult time staying focused on the plot and found it to be slow moving. It was a poor rendition of espionage
★ ☆ ☆ ☆ ☆
allister fein
If I could give this book half of a star, that would be my rating. Unless you like to read about drunk women having sex with every man she meets, don't waste your time. Very disappointing. Not much of a mystery read.
★ ☆ ☆ ☆ ☆
sandra sullivan
WARNING - this entire review contains SPOILERS!!!

Preposterous, utterly preposterous! The title might as well have "girl" in it, since it strives to be in the same vein as all the other Girl fiction of recent years. Yes, there's a mystery, yes there's an unreliable female protagonist, and yes, the reader must unravel truth from fiction.

But whereas "The Girl on the Train" or "Gone Girl" have a scintilla of believability, this novel was ridiculous all around. The inter-connectivity between Alex-Cassie-Elena was far fetched. Oh yes, let's throw in the red herring of Cassie's brother-in-law's occupation for good measure!

And hey - not only was there one person you'd never suspect as villainous, but why not double it for fun?! So Buckley was the counter spy to the other spy, Elena. And what? Buckley (sorry, Evgeny) just had a change of heart because of....? What a sorry spy he turned out to be when an untrained flight attendant -who was tasered - could get the better of him in a physical altercation. Then, when he pleads for his life, in a snap, decides he wants out of the shadows and will turn himself in to the CIA/FBI and become their informant?! Good grief.

Ah, but the piece de resistance was the epilogue. Not only does Cassie become a sometime spy for the US government, turns out she stopped being a drunken lush because she had a surprise pregnancy. Having Alex's child (and I guess we're supposed to believe he's the father based on superficial similarities between Alex and Masha even though Cassie had sex with multiple men within weeks of each other) somehow gave Cassie the fortitude to stop her binge/blackout drinking. But let's return to the absolute mind boggling detail of Cassie the Spy. Why yes, of course the CIA would have no problem recruiting a reformed alcoholic as a spy. What could go wrong? After all, alcoholics never fall off the wagon, right? Cassie wouldn't spill state secrets while on a bender. She'd be a perfect undercover agent! Sheesh.

Lastly, the author's second reveal was quiet, unassuming, mom Megan and her husband as traitors to their country. Hey kids, did you like how the author just threw that in at the end with a one-page summation? So, so lazy not to have laid the groundwork for this reveal, but instead, toss it in as a throwaway.
★ ★ ★ ☆ ☆
sandes de fiambre
Chris Bohjalian has been hit-or-miss recently, but knowing what wonderful writing he's capable of (e.g., "Skeletons at the Feast") I was hoping that his new novel, "The Flight Attendant", would be a fast-paced thriller/mystery, and I was not disappointed.

Our infuriating protagonist, Cassie Bowden, is impossible to like and impossible to sympathize with, and that's Bohjalian's intention. Cassie is an international flight attendant, and a woman of many bad choices. Waking up in Dubai, hungover from a black-out after a night of binge-drinking, (which is a common occurrence in Cassie's life) she finds that the stranger next to her in bed will change her life forever.

I'm so glad that I didn't read anything about the plot of this novel before I started it; I enjoyed learning the story and the revelations as the novel progressed at Bohjalian's pace. So I will simply say that the novel is about Cassie, past and present, and it will sweep you away for a solid suspenseful and entertaining experience. Even as Cassie's continual mistakes keep ratcheting up, we are compelled to find out her fate. Cassie herself notes that so much of what makes her happy is "dangerous and self-destructive and just a little bit sick."

Bohjalian clearly did extensive research for this novel. It is full of interesting details about the life of an International Flight Attendant, for example there are shades of lipstick recommended to help the hearing impaired read lips in an emergency. He has also clearly researched alcoholism as evidence in his detailed descriptions of Cassie's physical, social, and mental descent.

Most of the plot is utterly preposterous; we have Russian spies, an attorney who is committed to helping her client lie, and a twist you'll see coming, and another that you won't: but I didn't care; this is a psychological thriller, not Tolstoy! It's not surprising that the film rights have been optioned; Cassie would be a fabulous role for a 30-40-something actress (or Jennifer Lawrence who seems to be able to play any age!) 3.5 stars
★ ★ ★ ★ ★
laura wood
The Flight Attendent is Chris Bohjalians 20th novel and he manages to still keep it interesting and suspenseful. This is more of a thriller than his other works and very current politically with Russia. It is a bit of a spy novel but really focuses a lot on the main character, Cassandra Bowden. She is a flight attendant with a drinking problem. She meets Alex on a flight to Dubai and later meets him for dinner and back to his hotel room. When we first meet Cassie, she is waking up with a hangover and Alex's dead body. She is prone to blackouts and is afraid she may have killed him. Cassie makes bad decisions and some may not like her but I did. There is another character, Elena, who is also a central character with an interesting history. The last half of this moves pretty quickly and I read most of this in a day. I don't think readers will be disappointed, I was certainly not. Highly recommended!
★ ★ ★ ★ ★
matana
Cassandra Bowden is no stranger to hungover mornings. She's a binge drinker, her job with the airline making it easy to find adventure, and the occasional blackouts seem to be inevitable. She lives with them, and the accompanying self-loathing. When she awakes in a Dubai hotel room, she tries to piece the previous night back together, counting the minutes until she has to catch her crew shuttle to the airport. She quietly slides out of bed, careful not to aggravate her already pounding head, and looks at the man she spent the night with. She sees his dark hair. His utter stillness. And blood, a slick, still wet pool on the crisp white sheets. Afraid to call the police – she's a single woman alone in a hotel room far from home – Cassie begins to lie. She lies as she joins the other flight attendants and pilots in the van. She lies on the way to Paris as she works the first class cabin. She lies to the FBI agents in New York who meet her at the gate. Soon it's too late to come clean-or face the truth about what really happened back in Dubai. Could she have killed him? If not, who did?
Set amid the captivating world of those whose lives unfold at forty thousand feet, The Flight Attendant unveils a spellbinding story of memory, of the giddy pleasures of alcohol and the devastating consequences of addiction, and of murder far from home.
My Thoughts: Cassie was a character I could empathize with, despite her flawed character, since anyone who has ever had too much to drink could picture themselves doing some of what Cassie did after the horror of her blackout evening. She doesn't believe that she could have killed Alex…there have been no incidents of prior blackouts in which she had done anything even slightly violent.
But would anyone believe her? The fear of being held captive in Dubai kept her moving forward to get to her flight and return to the U.S. The intensity of those moments, the near misses, struggling to find a way to hide her presence in the hotel…these were the series of events that she had to get through before she was safe, and which kept me rapidly turning pages.
Even back at home, with the FBI interrogations and eventually with an attorney she hires, she is just putting one foot in front of the other and hoping to somehow get through it all.
An alternate narrative brings the character of Elena, a Russian woman somehow connected to the events of that night. Her thoughts, her plans…all add an element of mystery and suspense. An undercurrent of political intrigue and executions. As we follow Elena's movements, we realize that she is not who she says she is.
When one considers all the grim possibilities, we realize that just getting back home will not necessarily protect Cassie, and I couldn't stop reading, eager to find out what would ultimately happen. Unexpected twists and turns made for a hopeful denouement.
The Flight Attendant: A Novel
reminded me that, while bad choices can change our lives forever, one can also change one's own destiny. 5 stars.
★ ★ ★ ☆ ☆
cody
Cassie Bowden is a bit of a mess. Like her father, she drinks too much. She drinks so much, she actually blacks out and doesn't remember much of the night before on those mornings when she wakes up with a hangover. But one morning is a bit different. She wakes up next to a man who has had his throat slit. Should she call the police or will she be blamed? Should she be blamed? Did the guy attack her the night before and she fought back, killing him? How could she have slept through his murder? Was she just in the wrong place at the wrong time?

Chris Bohjalian books have always grabbed my attention. He writes from the heart and his books always touch me in some way. I can't say that this one did. Cassie is not a likeable character and I never felt any empathy for her. Yes, there were suspenseful moments and yes, she got herself in some predicaments throughout the book. But I really didn't care much about what happened to her. I cared more for Enrico at one point in the book and he was a very minor character. I thought the ending was well done.

I think if anyone else had written the book, I would have liked it more. I expected more connection with the characters in a book written by this author than I encountered here. I didn't even read what the book was about before requesting it as I knew I wanted to read anything that Chris Bohjalian writes. This is more of a thriller/spy/espionage type of book than his usual.

To me, this was an average, enjoyable book that was less than expected from an author that I've always thought was exceptional.

This book was given to me by the publisher in return for an honest review.
★ ★ ★ ☆ ☆
konami
Sister. Orphan. Flight Attendant.

Lonely. Drunk. Easy.

Cassandra Bowden is all of these things. Complex and simple; she is a contradiction.

Being a drunk helps her forget. The numbness that comes with alcohol is the real craving. As vodka, gin, or tequila trickle down her throat and spreads into her stomach, they help to create a warm trail of deception. She becomes outgoing – in overtly embarrassing ways. She loses her insecurities – and shares her body with nearly anyone. She becomes smarter – if only to herself. Alcohol allows her to become whomever she wants to be, even if she can't remember.

The black-outs are normal, for Cassie. She has become accustomed to waking up in any number of countries around the world, wrapped around a beautiful stranger, the smell of their sex lingering in the air of the hotel room amongst empty mini-bar bottles and lacy undergarments. Paris. Rome. Frankfurt. All of these landmark cities hold secrets of her life, snapshots of bad decisions and a myriad of mistakes. Being a flight attendant has a multitude of advantages: she can slip into the skin of anyone she so desires, slip between the sheets with whomever will take her, and forget the long nights spent in the company of booze and boys by hopping the next flight out in the morning. She leaves behind her transgressions in a cloud of jet fuel and roasted snack-sized peanuts.

One particular random hook-up will change things for Cassie, and not necessarily for the better. Meeting the handsome and enthusiastic Alex on her flight was a happy coincidence. Their flirty chatter helped to alleviate the persistent hangover Cassie was enduring, and passed the time on the long flight from New York to Dubai in a pleasant fashion. He was charming when he invited her to dinner, the two of them discussing Tolstoy and Russian literature over a duo of expensive meals, all the more lubricated by the constant flow of high-end liquor. Alex was attentive and gentle as he washed her hair in the shower of his extravagant hotel suite. He was full of finesse and vigor as he made love to her repeatedly over the course of their evening together; their time in one another's company only interrupted once – when a vague colleague named Miranda joined them for a drink.

In the deep and foggy recesses of her mind, Cassie knows she put her clothes back on at some point and departed Alex's suite, hoping to make it back to her own hotel room and the group of flight attendants she was working with before anyone noticed. She tried not to make it a habit of sleeping over, preferring to wake up in her own room so she had plenty of time to get ready before jetting back to New York. She also liked to try and avoid the subsequent judgements from her co-workers when they realized she'd hooked up with yet another man. But sometimes the alcohol voids all sense of reason; the black-out drunkenness forbids her from truly committing herself to anything but whatever happens to be in that precise moment.

When Cassie wakes up, she can sense she is not alone. Flickers of light seep into the room from the suite's impressive bank of windows, the Dubai sun bringing with it a temperature that she knows will be next to unbearable. She must get up. She must get out. She must back her way back to her own hotel. Despite the incessant pounding in her head.

Slowly turning over to face Alex so she can beg off politely, Cassie is faced with the unexpected.

He's dead. And not just dead, but brutally murdered. His throat has been slashed, his head all but severed from the rest of his young and muscular body. There is blood everywhere, soaking into the mattress and slicking her hair and coating her own body. It almost doesn't appear to be real – how could one body hold such a gargantuan amount of blood inside of it? Frantically searching her brain for any shred of information that will explain what happened the evening before that could have led to this outcome, Cassie finds nothing but a black void.

Thinking quickly, she showers any trace of Alex's lifeblood from her body and tries to wipe down everything she has touched. She carefully gathers the pieces and shards of a broken bottle that may or may not have been used in his murder, planning to drop it in a random trash can later. She gazes upon his dead body with mixed feelings and a wave of regret. Alex had been kind. Gentle. If even for the one night. Other thoughts cross her mind. Did she do this? Did someone else? What should she do now?

Terrified at the prospect of the consequences of murder in a foreign country known for its swift and unforgiving hammer of justice, Cassie flees the scene and calls upon every ounce of resolve she can muster to relieve herself of the murder weapon and join her flight crew appearing calm and collected. Hiding this is the only way to abscond herself from prosecution and the prospect of being jailed in a foreign country indefinitely. But there are some things you cannot escape, even transcontinentally.

It doesn't take long for the murder to be discovered, or for the FBI to come knocking on Cassie's door. Scraping up courage and nudged in the direction of an excellent lawyer by an unexpected ally, the flight attendant begins to cover her tracks. But the ever-reaching grasp of alcohol continues to pull on her, wrapping itself around her body and better judgement like overgrown vines scaling an abandoned garden. She self-sabotages; she cannot stop herself from pathologically lying to everyone. Cassie finds herself becoming obsessed with the man she spent one night with – was Alex a Russian spy? A thief? A murderer himself? Why would someone kill him – execute him – in such a fashion? Is she sure it wasn't her?

The Flight Attendant is the newest novel from Chris Bohjalian, a New York Times bestselling author known for his mastery of the suspense novel and his thrilling plot lines. But while the opening of this novel was interesting and gripping, I found myself feeling less satisfied as the book progressed. The character of Cassie was one who was very difficult to like, and I found myself wondering at times if the author even liked her himself. She was promiscuous to almost a comical degree, she was self-loathing and spent much of her time in a depressive state, and there was literally nothing redeeming about her whatsoever. As the plot moved ahead, I found myself disliking Cassie more and more, and wondering if the author meant for her to come off quite as stupid as she appeared to be. Her choices were non-sensical, even for a drunk, and not realistic in my opinion. There was a disconnect. In fact, nearly every character seemed out of place and overly manufactured.

As a result, I have to give this book no more than 3 stars. I was disappointed. I was very excited to read a novel by this particular author, as so many of his books have come up in my time as a reviewer, with praise and high recommendations. I don't know if the plot was just off for me, or if it was something else. The rating on Goodreads is rather high, and I just did not find that it was worthy. The ending was roughly sewn together with next to no closure, and I did not understand the point of the epilogue – nor did it make any sense to me. Given the shameful portrait Bohjalian drew of Cassie, it was unlikely she would have ended up where she indeed ended up.

The writing was well done, as a whole, and I won't allow one mediocre book to keep me from reading another of Bohjalian's works. Midwives has been on my TBR list for a while, and I'm hoping it's better than this novel.

All in all, the most I can say is that I recommend the first quarter of this book. The rest fell apart.
★ ★ ★ ☆ ☆
nasim salehi
I had requested this book from Doubleday because I was in the mood for a good mystery/thriller. I was taken in by the blurb. So when I was approved for the book, I was pretty excited. Then I read the book. Talk about a letdown. I came close to DNF'ing several times because the story couldn't keep my attention. But when I start a book, I read it through to the end, no matter how bad it was.

The Flight Attendant started off with Cassie, waking up in a strange hotel room in Dubai with a hangover. That hangover turns to horror when she realizes that she is in bed with a corpse. The man she had slept with the night before had been killed, his throat slashed and he bled out all over the bed. Cassie panics and leaves. Her leaving starts an avalanche of lies that catch up with her.

I was so annoyed with Cassie during the book. It seemed like her mentality was that of a horny college student who can't hold their alcohol. Her exploits before Dubai and mostly afterward always included alcohol. There was a point where I sighed and said to myself "Why doesn't anyone say something to her or suggest she goes to rehab to dry out?" I mean, even her own sister didn't trust her alone with her niece and nephew because of the drinking.

She also didn't listen to anyone. She had a lawyer that was supplied by the flight attendant union. That lawyer told her to plead the 5th. But did she listen? For a little while. Then she told some of the truth and more lies. I was yelling at the book in my head and said "Lady, are you effing kidding me? Shut up!! Listen to your lawyer!!" I almost put the book down after that. Like I said, she annoyed the ever-living out of me.

I did like the parallel storyline of the assassin. I thought it was very interesting how she came to be one. I also thought her not killing Cassie when she had the chance was very telling. I did think that she was going to let Cassie go.

The end of the book was a big mind screw. Everything was turned upside down and that is what saved this book from getting a 1-star rating. I was not expecting the twists that appeared out of nowhere. So wasn't expecting any of that and I loved it!! I thought the epilogue was a little much but I was happy for Cassie. I guess.

The Flight Attendant was a very slow-moving book up until Cassie goes to Italy for the 2nd time. Then it picks up the pace. I couldn't get into this book. Besides it being slow, the characters came across as flat. I couldn't connect with any of them. The ending was fantastic and it saved the book for me. The twists that the author did shock me and they made the book.

**I chose to leave this review after reading an advance reader copy**
★ ★ ★ ★ ☆
bross
A portrait of a woman at the very bottom of a self loathing feeling about herself. Cassandra Bowden is a flight attendant with about 20 years working in the profession. She has reached the point that she can bid on and work flights to most exotic destinations in the world. Unfortunately she has found the life of always being in different cities completely unsatisfying and empty. She has become a binge drinker often arriving at her destination, getting drunk and picking up a strange man to have sex with little memory of what has happened. The novel begins with Cassy arriving in Dubai. She wakes up in a hotel room that is not the room nor the hotel that the rest of her flight crew are staying at And as many times before she gets up with a pounding headache and just attempts to find out if she can still make a shuttle at the crew's hotel to take her to the airport for her assignment on the plane back to the states.
This time there is a vast difference from other times. The man laying next to her has a wide gash in his neck. His blood is all over the bed and he is quite dead obviously a murder victim. Cassie begins a series of lies to her fellow flight crew members, to her sister and her family back in the states, and to the FBI waiting for her at the gate in New York. Her thinking is that she will be accused of murder and doesn't know how to hide her being in the same room with a murdered man.
As with his other novels Mr Bohjalian has researched the variables of careers spent going from one exotic place to another at 35,000 feet and always being away from home. Cassie has been in most of the world, has no family ties except for a younger sister her husband and children who she rarely sees, and no friends outside of the acquaintances among her fellow crew members. Her life is spent drinking and moving from one one night stand to another with no permanent ties to speak of.
The book moves from the murder to one complication after another for Cassie. Her thoughts and feelings are well described by the author as are those of other key individuals taking part in the story. It is a novel that brings the reader unerringly into its permutations and combinations. A fascinating adventure into what is an environment far beyond the normal one of people whose jobs are within commuting distances from their homes and families and spend evenings with their loved ones.
★ ★ ★ ☆ ☆
flynn meaney
The premise for this book sounded very exciting, a flight attendant waking up in a hotel room in Dubai next to a viciously murdered man. She is a binge drinker and passes out from over drinking often, she can't remember what happened after she slept with the man. Unfortunately this book took until my Kindle location was at 70% to really get going.

Cassie Bowden is a veteran flight attendant, approaching early middle age, who is unhappy with her life and the way she lives it. All she remembers is that she attended to Alex Sokolov in first class on the flight to Dubai and then ended up in his room and that he was good to her and she liked him. After that she thinks that she had left his room to return to her own, but obviously she didn't because she woke up next to him, right? She also remembers a woman coming into their room and sharing drinks with them, but there is no sign of anyone entering or leaving their room on the video footage of the hotel room. She is afraid for her life so far from home. She begins to lie, to her flight crew, the FBI which is investigating the case, even to herself.

What I didn't like about this character is that she seemed to be so out of control of her life and that she has been so for many, many years. Even after this incident, while it is still being actively investigated, she engages with another man whom she has just met. This character did not grow in the least little bit throughout the book. I felt that most of the book was taken up with the investigation but nothing really exciting happened until three quarters of the way through the book.

I wish that Mr. Bohjalian would have made the rest of the book as interesting/exciting as the ending. I'm sure that his fans will probably enjoy this book but I couldn't recommend it. None of the other characters in the book were well described and there was little said of the cities that she visited and the other people in her life with the exception of her sister. The premise is a good one and perhaps others will find it more fun to read.

I received an ARC of this novel from the publishers and NetGalley.
★ ★ ★ ★ ★
juliet hougland
"I'm a very, very good liar. I lie all the time. I lie to other people. I lie to myself."

Chris Bohjalian's new book is an intricately plotted suspense novel. It's told from dual points of view by two well written female characters. Cassie is a Flight Attendant who drinks until she blacks out and often wakes up in the bed of someone she doesn't know. Elena is an assassin who works for a covert group in Russia. Most of the story is Cassie's and what a story it is. She is a total mess but so well written that the reader is immediately drawn into her story to see where she will lead them. She is often confused, doesn't listen to other people's advice and continues to follow behavior that has gotten her into trouble in the past -- in other words a complex and interesting character to get to know.

As the novel begins, Cassie wakes up in a strange room in Dubai. At first she wasn't sure where she was or how she had gotten there. She remembers flirting with an American hedge fund manager - on the flight and agreeing to have dinner with him. After a lot of alcohol, she went to his room at the hotel but due to the amount of alcohol consumed, things got a bit fuzzy after that. When she rolls over in bed and finds blood all over, she sees that he is dead. She doesn't think that she killed him but maybe, just maybe, she did. She puts the DO NOT DISTURB sign on the door, takes a shower and goes back to her hotel where she soon boards a flight back to the US and nervously awaits whatever is going to happen next but she continues to lie - to the other flight attendants on her flight, to the FBI who are waiting at the gate and most importantly to herself.

This is a wonderful page turner of a novel. Even though Cassie would be an easy character to dislike as she continues to make the same mistakes over and over, she is written in such a way that I found her to be very sympathetic and I was rooting for a good outcome for her. In my opinion, Chris Bohjalian writes female characters better than any male author and his two main female characters are entirely believable - flaws included. This is another fantastic novel by this talented author.

I read an advance copy of this book.
★ ★ ★ ★ ☆
hofmeister
Chris Bohjalian claims that he seldoms writes about anything he knows. That's startling, because I've read several of his books and believe he knows just about everything. Research is the answer (my favorite trait for authors that I admire). In "The Flight Attendant" he demonstrates just how industrious and skillful he is as he unravels the life of someone engaged in a most intriguing occupation and, in turn, disengaged with life in general.

Intriguing it might be, but ideal it's not. Long hours, erratic schedules, dealing with unhappy people, boring stretches of inactivity, poor pay, and the dreadful possibility of a fatal ending all dull the excitement of visiting faraway and exotic places. In "The Flight Attendant," Bohjalian tells of one attendant's battle with alcoholism, a constant need for male companionship, and a predilection for lying that takes her on a gruesome journey that seems to never end.

Cassie Bowden awakes in a bed in Dubai with a man whose throat has been cut and who has bled out all over her naked body. She remembers him as a passenger in her first-class cabin on a flight from the United States, their hookup at the hotel, and meeting another woman in his suite as heavy drinking commences. She also seems to remember having left the hotel, but then nothing. This is not an unusual night for her, except for the death, as Cassie is addicted to drink and drunken sex that seems to go along with her job as flight attendant.

Her other depravity, the lying and deceit she usually displays, gets her more deeply involved with the crime until she eventually blurts out her actual recollections and confusion to her family, friends, attorney, and the authorities resulting in a whole host of bad people trying to do her in. It's an intriguing study of alcoholic fog and murder in a distant country.

Bohjalian, as usual, is masterful in his development of the story and cleverly weaves together characterizations and situations that keep the reader enthralled. This book is highly recommended for a look at an interesting profession and the possible side effects of an unbridled life of addiction and carnal behavior. The withdrawal into a coverup of lies also proves to be a life lesson not to be forgotten.

Schuyler T Wallace
Author of TIN LIZARD TALES
★ ★ ★ ★ ☆
chris rogers
Flight attendant Cassie Bowden has a flirtation with the passenger in First Class 2C that continues once they land in Dubai. Nights of heavy drinking and sex are familiar behaviors for her and this night is no different. But the morning after is quite unique when she wakes in his hotel room next to her quite dead lover who's obviously been murdered. Cassie has no memory of what happened beyond a certain point, even if she had a hand in his death. Her next movements set off a bizarre chain of events built on lie after lie.

Cassie's one of those characters that you vacillate over whether she's sympathetic or not. One moment she makes responsible decisions and the next you're just utterly baffled by her behavior. I'm still waffling over whether I even liked her. And therein lies the real heart of this story. Because behind the intrigue, mystery and suspense surrounding the murder is this very flawed person who has a serious drinking problem and is high functioning despite her alcohol consumption. She's basically a decent person, in her late 30s who doesn't seem to have one meaningful relationship or anyone who truly cares about her but that seems to be her lifestyle choice. It was difficult to predict her next moves, which made the story more interesting. Though we learn fairly early what happened in that hotel room in Dubai, we don't know why and that heightened the intrigue.

I liked this story a lot and felt that Cassie was as much the point of the story as was the murder and mystery. There were some twists and stunning surprises that had me go back and reread passages to better absorb the outcome, which is a good thing for me. This is my first book by the author and I like his writing style...sparse but with the right amount of details, well paced and with interesting and complex characters. The use of multiple narrators made the consumption easier, especially as they were well suited for the characters, especially Cassie's voice. I'm still thinking about this story.

(I received an advance copy from the publisher in exchange for an unbiased review)
★ ★ ★ ★ ★
henryjcope
When Cassandra Bowden wakes up in Dubai, in a luxury hotel, with a handsome rich man, at first she feels only the mere regret and shame of drinking too much, way too much. But when she realizes that the man is dead, she spirals into panic.

It's not that unusual for her to wake up in a stranger's bed. It's not that unusual for her to wake up with a hangover. It's not even that unusual for her to wake up with no memory of the last night's events. But she's never been violent before. And now this man, Alexander Sokolov, a hedge fund manager, who had been sitting in first class on the flight, has bled out all over the sheets. They had flirted during the flight. She had been the flight attendant who had assisted him the most. They connected, so she decided to meet him for drinks. And drinks had led to dinner, which led to more drinks, which led to his hotel room.

But now he's dead. And she's alone in the room with him, unable to remember if she had been the one to kill him.

Cassie's mind races with her choices. She could call down to the front desk for help. She could call the American embassy. Or she could clean herself up, wipe down her prints from the room, and leave to catch her next flight. It's clear that leaving would be the worst idea, because they'd find her eventually. There were cameras in the lobby. It was only a matter of time before she was caught.

She left anyway.

As the days go by, she waits for the story to get out. She expects the FBI to knock on her door. She expects the police to come for her. She expects the worst, maybe even thinks she deserves the worst for how she's been behaving, for all the drinking and all the men. She lies to her coworkers. She lies to the FBI. She lies to the airline. Each day that goes by, each lie, each photo of her that gets released, she just gets in deeper and deeper.

She needs to figure out what happened, in order to get her life back again. Or maybe even to stay alive . . .

The Flight Attendant is the latest novel from Chris Bohjalian, the best-selling and award-winning writer of such books as The Guest Room, Midwives, and The Night Strangers. And it is fantastic. This is a beautifully constructed story told through the voices of several different characters, and it reads as smoothly as silk. I listened to the audiobook version, and there were three narrators, which just added to the richness of the story. This is a fantastic summer read, full of intrigue and suspense, with a slow burn mystery in the background. Highly recommended!

Galleys for The Flight Attendant were provided by Doubleday Books through NetGalley, with many thanks, but I purchased the audio myself thanks to Audible.
★ ★ ★ ★ ☆
pedro
Through my association as a book blogger with NetGalley, I have the opportunity to read books by authors that I wouldn't ordinarily come into contact with. Today's post is exactly one of those books by one of those authors - The Flight Attendant by Chris Bohjalian.

Cassandra became a flight attendant to run away from her past. She exists on alcohol, drunken exploits, and one night stands. On this flight, Cassie has the first-class cabin to Dubai, and she's interested in the passenger in 2c. Passenger 2c (aka Alex) is clearly also interested in Cassie it seems, and a rendezvous ensues upon landing. He invites Cassie back to his suite at a swanky joint much more appealing to her than the airline hotel she is scheduled to go to.

Because Cassie loves to drink - possibly a drinking habit - so when she hooks up, she also blacks out. That would usually translate to a rough "morning after" for Cassie since she would have to fly back to her own hotel - no pun intended - get dressed in her uniform, and dash to the airport for her return flight to JFK, except what happens next. She awakens the next morning next to Alex who is lying beside her and dead with his throat sliced. At this very moment, Cassie must decide whether she is going to call the police and risk prison in a foreign country, or just run as fast as she can away from this man's suite and pretend she was never there.

Cassie can't remember, thanks to blacking out, whether or not she killed Alex or if someone else could have entered the room. She tries to retrace her memories from the night before and remembers a "mystery woman" named Miranda shared a drink with Cassie and Alex the night before. Was Miranda involved, or was it someone else entirely?

The suspense in this story builds very slowly as the storyline builds for readers. The ending was not what I suspected, I didn't expect it, and I was shocked when it was revealed. I felt like the rug was pulled right out from under me on this one! This was my first read from this Chris Bohjalian, I'm pretty sure it will not be my last as I want to go back and read some of his other books too!

I received an advanced readers digital copy of this book from NetGalley in exchange for my honest review. I was not required to provide a positive review, but I did because the book was great!! Thank you NetGalley!
★ ★ ★ ☆ ☆
tom scanlan
3.5 stars. Chris Bohjalian's The Flight Attendant instantly drew me in with its difficult premise: Cassie Bowden awakens next to a dead body after a blacked out night of drinking, and with the onset of a raging hangover, she must make a series of decisions that will haunt her for the rest of her life. The summary caught my eye because it's hard not to wonder how you would handle such a precarious situation: waking up in a foreign country, next to a dead one night stand, and you don't know if you did it. I was eager to watch the outcomes of of Cassie's choices and discover the truth behind the night lost to her memory. Unfortunately, while there were parts of The Flight Attendant and Bohjalian's writing that I truly loved, I never felt like I was able to truly immerse myself in the story.

There's zero doubt in my mind that Bohjalian is a talented author. His prose is so rich with detail, and I appreciate how real he's able to make something that I'd previously given little thought: the day-to-day lives of flight attendants. It's a blast to step into Cassie's shoes and experience the hectic nature of being constantly on the go, the thrill of visiting new places, and the stress of dealing with horror passengers bound to become the next viral sensation.

The Flight Attendant is a character-driven novel, and it's clear how important Cassie's work is to her. We really get to see all the layers of her character, from the various masks she puts on for her passengers, coworkers, family, and one night stands to the alcoholic mess she can be when she's left to her own devices. I didn't particularly like Cassie as an individual, but I felt like I understood her from several different angles.

Understanding her doesn't necessarily mean I was able to connect with her, though, and I think that's part of why this book didn't blow me away. I'm all for a slow burn, but Cassie's paranoia and inability to break the cycle of her own bad decisions made the much of the book slow and repetitive. The narrative is split with the perspective of another character, Elena, but that storyline felt similarly sluggish in arriving at a call to action. By the time the pace ratchets up for a frenzied conclusion in Rome, I was rather checked out of the plot and skimming over the smaller details. Nevertheless, I did enjoy the conclusion and wasn't able to see it coming – there's plenty packed into those last pages.

Definitely don't discount this novel. Even if I had trouble immersing myself in the plot, it's still a strong, character-driven mystery that draws some of its thrills from taking place all around the world. I really enjoyed Bohjalian's writing, and I'm certainly looking forward to giving more of his work a chance.
★ ★ ★ ★ ★
kami
Cassie Bowden is a flight attendant known to flirt and known to drink. Commonly known to end up blackout drunk and wake up next to a strange man in a strange city. But this time, she wakes up next to a strange dead man in a strange city. Did she murder him while she was blackout drunk or did someone else murder him and spare her?

YIKES! This book was so intense and the last few chapters things went by so quickly yet tied everything up well. I have already told several people to start reading this book immediately (if not sooner) so that I can finally have someone to talk to about this book! I had hoped for one surprise. I had not expected there to be so many! It does get a bit redundant on Cassie's routine (alcohol, men, alcohol, men) and a bit long-winded on Elena's background, however, it is all important in building up to the climax of the novel. The Flight Attendant is very well written and I wish I could go back in time so I could read this book fresh again. I would recommend this book for adult readers who enjoy fast-paced thrillers.

For those who may be triggered/offended: there were sexually explicit scenarios, mild foul language, heavy alcohol abuse, childhood trauma, graphic violence, murder and rape.

Please note: An electronic copy of this book was generously provided by the publisher via NetGalley in exchange for an honest review.
★ ★ ★ ★ ★
eliana
I listened to this audio book while I painted the walls and stained the woodwork in my son's room. This book made me look forward to this monotonous task each day until it was completed. That is how much I enjoyed it.

Why did I appreciate it so much? This book was original. I didn't feel like I had read something like it before. It was not predictable. I was surprised at what happened at times, especially at the end. The attention to detail, especially the life of a flight attendant, drew me into the book and kept me there. This was an intricate story that was slow paced and character driven. The characters were developed to the point that they seemed like real people, always doing things true to their personalities. The narrators helped bring these characters to life, especially the main character, Cassandra Bowden. Each narrator read at a good pace and spoke clearly. Their voices matched the character's personalities.

If you liked Midwives, the only other novel I have read by this author, this is nothing like it. I really enjoyed that one as well, but this is a different genre, and type of book. If you are looking for a similar book to Midwives, you may be disappointed. Also, this is a thriller, but very slow paced for a thriller, which I prefer. Interesting characters, details, and intricate plot are what I look for most in a book. If you like fast-paced thrillers this is not for you.
★ ★ ★ ★ ★
molly frisinger
fullsizeoutput_2765MY REVIEW OF "THE FLIGHT ATTENDANT" BY CHRIS BOHJALIAN

I was captivated by "The Flight Attendant" By Chris Bohjalian. The genres for this novel are Mystery and Fiction. The author describes his characters as complex and complicated. There is suspense, twists and turns, and drama. After all, Chris Bohjalian is quite adept at describing vivid details and storytelling.

Have you ever wondered what the life of a flight attendant might be like? You might think there is adventure, and opportunity for travel. Could you in your wildest dreams imagine danger and murder? Cassandra Bowden has been a flight attendant for years, and has seen and done many things. Cassandra Bowden is also a binge drinker that is subject to blackouts, where she can't recall often what happens.

From NetGalley, here is a significant blurb," A powerful story about the ways an entire life can change in one night. A flight attendant wakes up in the wrong hotel, in the wrong bed, with a dead man, and no idea what happened." Is it possible that Cassandra has killed a man, a passenger that she met on her flight? Next thing Cassandra knows is the FBI is involved, the Press is involves, and she if forced to take a really hard look at her shortcomings, and come to grips with her problems.

I appreciate that Chris Bohjalian discusses addiction and alcoholism, and the devastating consequences. In would recommend this intense, intriguing mystery for readers that enjoy this genre. I received an Advanced Reading Copy from NetGalley for my honest review.
★ ★ ★ ☆ ☆
johnsergeant
The author told a great story. For 3/4 if the book. Regrettably, the ending just fell apart. Thud! And that's a shame because I liked the narrator, as unreliable as she was, she was likable and human. The supporting characters, especially the long list of sleepover boyfriends including Alex, Buckley and Enrico, could have been more developed. Clearly, they engaged with Cassie for easy sex, and Alex met an untimely end, but there was never any real rapport or at least not enough to support the plot twists. Fellow flight attendants, including Megan, seemed real enough within the framework but the relationship, which I suppose was meant to be torn asunder by the circumstances of the ending, didn't ring true. There were too many dangling "clues" that weren't resolved. Lipstick and lip balm under the sofa, for example. What was the reader to make of that? If it wasn't integral to the plot, or didn't move the story forward, why include it? Extraneous detail. Victor + Elena? We're we to connect him to her father's death? Or was he responsible? It was never fleshed our. There are other "misses" but with respect to avoiding a spoiler, I'll leave it at these comments. I feel like I spent time engaging with this book, reading it with pleasure, only to be rudely bumped from the story in the last 30+ pages. This is my first book by this author. I'll try one more before giving him up.
★ ★ ★ ★ ☆
carri
"...she explained her tendency to drink and even, on occasion, to succumb to— or, arguably, to court— the no-man's-land where memory hadn't a chance."

Cassie Bowden is a flight attendant and has been for many years. She's single because her one true love is alcohol. Cassie is a binge drinker, an alcoholic that passes out and has reached the point of blacking out on numerous occasions.

She flies into Dubai, goes out to dinner with a passenger on the incoming flight, goes back to his room, and when she wakes up the next morning he's dead next to her in bed.

Rather than calling the police or the American Embassy, Cassie cleans herself up, makes up a bunch of lies (something else she's really good at - like drinking), and flies back to New York City before the body is discovered. BECAUSE she's not sure she didn't kill the man while being blacked out.

This was a twisty, turny excellent story - about being an alcoholic AND about spying and espionage. And you really can't tell who to trust.

I received this book from Doubleday Books through Net Galley in the hopes that I would read it and leave an unbiased review.
★ ★ ☆ ☆ ☆
katherine sturrock
With a drinking problem. She wakes up in a hotel room in Dubai next to a dead man. She leaves the room and the man and returns to her hotel and subsequently flies back to the United States. Her life begins to fall apart from there when the FBI investigates the death of the dead man.

This book was drawn out, and there was a lot of confusion as to who and what the dead man was involved in. The ending was very abrupt and did not explain much.
★ ★ ★ ☆ ☆
christiana czarnowski
I have such strong mixed feelings about this novel. On the one hand, the plot was fast-paced and engaging and, for the bulk of the book, fairly enjoyable to read. On the other, the story absolutely falls completely apart at the end. Without giving anything away, the ending is both unbelievable and completely nonsensical. I realize as I write this that I'm not risking giving away the ending because I'm struggling to even understand what happens. Frankly it feels like one person wrote most of the book, and then handed it off to someone else to haphazardly finish, someone who was told they had to wrap it up in a dozen pages.
Normally I don't think the ending of a books matters as much as the overall experience, but in this instance, the ending is so crucial to the story - the whos, the whys. And when the ending doesn't fit, doesn't make sense, it ruins the entire experience.
Another small point of contention - the author misuses and in some cases entirely invents words, which I might overlook if I weren't so thoroughly annoyed by the slapdash ending.
Skip this unless you have a burning desire to be disappointed, confused, and annoyed.
★ ★ ★ ☆ ☆
grace hill
This novel started off really interesting. A woman wakes up next to a dead body and has no idea how it died and only a vague idea of how the vodka-fueled hookup could have ended so poorly. I was hooked for the first few chapters as we followed Cassie's drunken memories and reactions to this unexpected chain of events. I found myself wondering what I would have done in that situation and how it was going to play out.

Then the middle of the book happened. We know who killed the dude so there is no mystery of "did she or didn't she", a good 30% of the dialogue centered around Cassie's alcoholism. People admonishing her for drinking too much, her admonishing herself about drinking too much. Even total strangers telling her she drinks too much.

The final third redeemed itself somewhat by providing a slight twist that I didn't really predict but seemed to fit. Skip the epilogue though...it was unnecessary and kind of made me angry.

So - on my rating scale it ended up a solid three. I didn't hate it but I didn't love it, but I think there is an audience for it so definitely give it a try.

I'd like to thank Chris Bohjalian, NetGalley, and Doubleday publishing for providing me a Kindle copy of this book in exchange for an honest review.
★ ★ ★ ★ ★
angeleen
Cassie is a flight attendant on a run to Dubai. She hooks up with a stranger from the flight and wakes up next to his dead body! She is clueless….did she do this? Or someone else? See, Cassie is a blackout alcoholic, liar, and thief. But, she has some good qualities. She visits the animal shelter every Sunday. She is also a hard worker and she really tries to be a good aunt to her niece and nephew. So, did she really do this?

Cassie is an enigma to me. I was torn with my feelings for her. I could not help but think…she brought this on herself. However, I could not help but feel sorry for her situation, especially when it escalates. And boy, does it escalate. FBI, lawyers, media, she is really in a mess.

I was completely caught up in Cassie's dilemma. I read this in two days. It is a mesmerizing page turner. This is what I call a "smart" read. You cannot skip anything or you miss something important. It is an intricate and complex story……THEN THE ENDING! Did not see that coming!

Don't miss this one!

I received this novel from Netgalley for a honest review.
★ ★ ★ ★ ★
jotong
Cassie, an experienced flight attendant, frequently travelled overseas. International flights and repeated binge drinking complete with blackouts were routine for her. Everyone has at least one constant in their life. Cassie's constant was that she drank alcohol, very much and very often.

Cassie believed that alcohol provided her with the treats of courage, comfort and pleasure. In reality, alcohol tricked Cassie into poor judgment, destructive behavior and total loss of self control. Cassie's character flaws led her into deeply, dangerous situations and provided her with enemies in high places.

While in Italy, Cassie experienced a hugely pivotal moment in her life. Betrayal and bad decisions gave way to purposeful living and second chances.

This was a fascinating look at international intrigue, extensive world traveling and the ongoing battle between the intelligence communities of Russia and the United States.

I received an advanced copy of this book from Edelweiss. (less)
★ ★ ★ ★ ★
nathalie
Like many others, I first encounter author Chris Bohjalian's work years ago in The Midwives. The Flight Attendant caught my eye and drew me in for a return visit to this writer's work, and I was not disappointed in what I found.

In Cassandra, Bohjalian has crafted a fine protagonist, a character who has much to come to terms with, and the novel works like a coiled spring. This element of thrill and mystery was not something I necessarily expected, but was happy to find at work in the book.

Beyond the machinations of the plot, Bohjalian is a writer who knows what he is doing with words. His sentences bring the plot forward and serve to help us know Cassandra better. This book is a fine example of the thriller genre, and is literary in quality at the same time.

The Flight Attendant is a highly recommended read, and my honest review is based on an advance reading copy of the book.
★ ★ ★ ★ ☆
emily livadary
Though it has been a while since I last read one of Bohjalian's books, I almost always end up enjoying his work - and this one is no exception! As usual, he does an excellent job with his characters. He brings a chaotic short time of the titular flight attendant's life vividly real. Cassandra is a functional alcoholic - although this plot definitely strains the definition of "functional" - as she wakes up in the bed of a strange hotel room in Dubai, epically hungover and next to the corpse of her one-night stand.

The plot continues to twist and turn as Cassie stumbles her way through the aftermath. The plot's scope stretches and offers the reader more than just Cassie's perspective into these events. It is certainly entertaining - and would make for a perfect read on an airplane!

But, I must say, that this isn't my favorite book of his. Mostly because of Cassie's addiction and her choices, which make it hard to root for her at times. And her own sad history does make her more sympathetic, but that is somewhat spoiled as her actions continually move in the opposite of what you hope for... The plot's final twists are unexpected and this crossed from thriller into a different sub-genre than I expected. The conclusion is ultimately satisfying and the author is certainly talented - I will definitely continue to keep my eye out for more!
★ ★ ★ ★ ☆
kathryn sherry
Cassie has been a flight attendant for a major airline for almost 20 years. She's also a functioning alcoholic which has given her a reputation among her co-workers and the few friends she has. When she works the first class section on a flight to Dubai she meets a handsome and charming American hedge fund manager who she agrees to meet later at his hotel. That decision, followed by a series of really bad decisions, sets her life on an unexpected course that is in turn horrifying and intriguing.

Told mostly from Cassie's (unreliable) perspective the novel made me feel anxious – and yet I couldn't stop reading. I don't want to risk a spoiler but I can say that if an international, of-the-moment thriller is a genre you enjoy you will want to read The Flight Attendant. My thanks to the publisher and NetGalley for providing a review galley.
★ ★ ★ ★ ★
pallo gmail
Cassie was out of control. Her behavior was quite predictable and as I read, I had a feeling that she was bound to hit rock bottom sometime soon. What she didn't expect was passenger 2C. Sure, Cassie flirted with the passengers in her sections as she assisted them and there were some that she gave more attention to but she didn't expect passenger 2C to totally change her life.

Cassie liked her alcohol and she liked her men. As a flight attendant who flew all around the world, she saw a variety of men, most of them she saw only once. Cassie also had a habit of drinking until she passed out. After a night out and she found herself coherent, sometimes she knew where she was and sometimes she didn't. This was the same perception Cassie had towards the men she woke up with: sometimes she remembered them and occasionally, they were strangers.

This morning, Cassie woke up to passenger 2c laying beside her. She had remembered some of the night before but yet this morning, something felt different. As Cassie eyed Alex lying beside her, she began to panic. Alex was dead, his blood had managed to seep onto her side of the bed and she had been lying in. Still shaky from last night, Cassie tries to take in the room around her. Cassie knows that she needs to get back to her own hotel as the airport shuttle is scheduled to pick up the crew shortly yet her mind is still trying to piece together what happened last night with Alex. Is it possible that somehow, she killed Alex? Shuttle…....Alex…... she must hurry, there is not much time to contemplate.

Quickly piecing together what she can, Cassie realizes what she must do and what I think, I would have done and that is, to disappear from the scene. She needs to eliminate herself completely from this room and quick. But, is this even possible in a world where technology is everywhere? Can she possibly clean up the room and be totally removed in time?

This was an exciting and intriguing novel as I raced through it. Cassie risky behavior set the stage for a girl who was on the edge and one whose mind was racing. As the murder makes the news, there is no stopping what happens as they investigate every possible lead. Cassie's behavior begins to get more wild and crazy as she tries to "help" but Cassie's helping has me shaking my head at her in frustration. It's definitely a novel that kept my attention and was a fast read.

I received a copy of this novel from NetGalley and Doubleday Books in exchange for an honest review.
★ ★ ★ ★ ☆
keri
The Flight Attendant: A Novel by Chris Bohjalian

March 2018
Adult fiction

I received this digital ARC from Doubleday Books and NetGalley in exchange for an unbiased review.

Another captivating novel of suspense and mystery. The author takes a seemingly "ordinary" person and shows how easily a bad decision can snowball into disaster. This story weaves the story of a reckless alcoholic flight attendant with the chaos of international spies and murder.

Cassandra "Cassie" Bowden lives alone in Manhattan and flies out of JFK airport as a flight attendant. Despite her poor life decisions and periodic blackouts from over indulgence of the wild life, she still manages to keep a dysfunctional relationship with her sister, Rosemary McCauley. Her brother in law is a Major in the Chemical Corps with extremely high security clearance due to his work with chemical weapons. She takes pride in his important work as it seems to be of interest to many people she meets.

Cassie has always known her lifestyle is dangerous and unbecoming for a woman of her age. Her drinking is out of control which makes it easy for her to fall into bed with strange men and not remember anything the next day. She likes to dull the pain of her past and deny any similarity to her drunk father who caused the family embarrassment over the years.

Reality starts to sink in when Cassie wakes up in a hotel room at the Royal Phoenician in Dubai next to a dead man. Of course, she was intoxicated and blacked out so she couldn't recall the exact events of the evening. Alex Sokolov was an attractive hedge fund banker who also lived in New York she discovered when serving him in first class on the flight to Dubai.

It wasn't the first time she separated from her flight crew to party with strangers. This time was definitely different. She never woke up in bed with blood pooling around her, wondering if she was capable of committing such a heinous crime. As much as she lived a life of debauchery, she never had so much to lose. She begins lying to cover up the blank spaces in her memory as well as for the random flashes that slowly come to her.

I hate spoilers so I will not provide any here. Sometimes people really need to hit rock bottom before they realize the desire to live.
★ ★ ★ ★ ☆
theemma
Cassie Bowden, the flight attendant in Chris Bohjalian's latest novel, leads such a dissolute life that it's hard to imagine how she can manage her job. Every chance she gets, she drinks to a blackout state, sleeps with whatever man happens to be handy, and makes disastrous decisions. At the start of this book, her latest disastrous decision results in her waking up covered with the blood of the dead man beside her and with no memory of how he died. Was she responsible for his death – she doesn't think so, but she really couldn't say for certain. Her decision about how to react to this situation is true to character, as she avoids doing anything other than running from the posh hotel room in Dubai and back to her plane to the U.S.

Since she met the dead man, Alex, when he was very much alive and a passenger on the plane to Dubai, she is interviewed by FBI agents who seem much more concerned about what he might have discussed with her than they are about his death. Cassie has a brother-in-law who is involved in the top-secret destruction of nerve gas, and since there is some sort of concern that Alex may have been involved in Russian spying, this makes Cassie a person of interest. And, of course, flying all over the world puts her in a perfect profession to be a courier. But whatever Alex might have been, Cassie is no spy. She is just a woman who makes poor decisions with great frequency.

Much of the book is told from Cassie's confused perspective, while other sections are told from the perspective of Alex's killer. These sections fill in the gaps as to why the FBI (or is it CIA, Cassie is not so sure) is so interested in the case. Cassie's lifestyle is captivatingly fascinating, and it is hard to put the book down because of the potential train wreck that seems to be just around every corner. Bohjalian has created a character in Cassie that is compelling, if not sympathetic. The killer is equally gripping, but likewise not anyone you'd truly like to spend time with. The twists that tie the plot together are classic Bohjalian, and the descriptions of the locations to which Cassie travels add to the reading experience.

In the end, everything comes together in a nice neat package. Perhaps it happens too quickly and is a bit too neat, but it does make sense and the reader will come away from the book with a reassuring sense of closure.

This review first appeared at reviewingtheevidence.com. Thanks to netgalley for providing a copy of the book for review.
★ ★ ★ ☆ ☆
tristan
Cassandra "Cassie" Bowden is a flight attendant and alcoholic. She binge drinks and is no stranger to black outs and one night stands. On a flight into Dubai she flirts with a man in the first class cabin and ends up spending the night with him. When she wakes up the next morning, she needs to remember where she is and hopes to slip quietly out of bed when she discovers the blood. A lot of blood, and quickly determines that the man she spent the night with is dead. Has she killed him? She doesn't think so. She has done some crazy things when drunk but never anything violent. If she didn't kill him. then who did? Could it be the woman they shared drinks with the previous night?

Freaking out, she cleans up the room and heads back to her Hotel to meet up with the flight crew. Hoping to cover her tracks, she lies to her friend on the crew. She lies to the FBI, she lies to her union but tells her attorney the truth - that she is a heavy drinker who does not know how or why the man died in bed next to her.

This book started out really strong for me. The premise is great : a woman wakes up next to dead man who has clearly been murdered. Why did the killer not kill the flight attendant as well? Initially the story really grabbed me and although it did keep my attention. There is also the part of the story where we learn about the killer, why she did not kill the flight attendant initially and her hunt for her after the fact. Somewhere along the path of this story it lost some of its UMP for me. It became a little flat. Cassie is not the most likable character and I found I really did not care what happened to her. Her attorney at one point even makes a comment about Cassie not having a rock bottom. The writing is good and this book started strong but lost me along the way.

I received a copy of this book from Doubleday Books and NetGalley in exchange for an honest review.
★ ★ ★ ★ ☆
julia grant
The Flight Attendant was the first book I have read by Chris Bohjalian and it will not be my last! It genuinely surprised me how much I enjoyed it as Cassandra (Cassie) is not likeable at all! She is very much the unreliable narrator who finds herself in a unique situation in a country that is oppressive to women: She wakes up and the man lying next to her is dead and she has no idea what happened!

Cassie is unlikeable for several reasons: she is a very promiscuous alcoholic who often blacks out. She really lives up the flight attendant lifestyle!

Unreliable narrator stories are hit or miss for me, but The Flight Attendant was a hit! I was drawn into the story from the beginning and never lost my interest in it. We also have multiple narrators, and you know those are some of my favorite kinds of novels! Despite not liking her, I really wanted to know what was going to happen to Cassie! There was even a moment that happened that I was not expecting and my mouth dropped as I was listening to the novel while I was washing dishes. Then we had the Epilogue, which was a great ending! I will be reading Chris Bohjalian again!

The Flight Attendant is recommended.
★ ★ ★ ★ ★
matheojasmin
Jet setting sounds like such a glamorous job. Flying around for free. The airline puts you up at a hotel, no cost to you. With enough seniority, you can get the more exotic routes, say to London, Rome or Paris. But for one woman, the job is anything but glamorous.

Cassandra Bowden, a long-time flight attendant, is too self-destructive. She knows it, yet still gets blackout drunk and picks up guys in bars --- all over the globe. Cassie loves alcohol, and she loves sex. Most of all, she loves them together. She prefers picking up men on trips, away from home, so there's less chance of a relationship forming. Anonymous sex works best for Cassie. No strings, no guilt, no exchange of phone numbers. One-night stands are her norm. That way, it's all just harmless fun.

Predictably, one night it isn't all harmless fun. Not in the least. In fact, it turns very bad. Not that this is the first one that's turned bad. But none have ever turned this kind of bad. The morning after, Cassie wakes up next to a dead guy. Someone cut his throat while she slept next to him. There's blood everywhere. And she's in his hotel room, in Dubai. What now? Well, besides her alcoholic sex binges, Cassie is famous for her dreadful judgment. So, of course, she makes matters far worse. She panics and skips out. All Cassie wants to do is get home, forget the awful scene in the hotel room and hope no one connects the dots. That won't happen. Because someone out there knows. Someone out there murdered her one-night stand. That is, unless she did it. But she couldn't have. Could she? The trouble is, she can't remember.

Well, if this doesn't make her stop drinking, nothing will. Cassie promises herself: No more booze. That's it; she's done. She can't trust herself when she's drunk. But somehow, that doesn't seem to matter. Her judgment is so impaired and her life is such a mess that she goes forward still guzzling the drinks and making bad decisions. If waking up next to a dead guy won't shock her out of her ceaseless self-destruction, is there any hope for Cassandra Bowden? Amazingly, yes. There's one thing that might get her to stop drinking. And no one saw it coming. So, from there, who knows what can happen for her? Better choices? That's where hope comes in.

Chris Bohjalian is a master of suspense and pacing. In THE FLIGHT ATTENDANT, his main character is a beautiful woman named Cassandra. In Greek mythology, Cassandra was a beautiful woman cursed with not being believed. That is fitting because Cassandra Bowden lies at least as often as she tells the truth. And the truth here is very frightening. But no one will listen. She is a sympathetic character who is hard to like, yet you want to root for her. She's her own worst enemy, and you can't help but feel that she shouldn't be punished for the kind of horrible judgment she exhibits if she's guilty of nothing else.

Come on, Cassandra, get a grip on yourself. The rest of your life depends on it. Well, she might surprise you. Brace yourself for a blockbuster ending!

Reviewed by Kate Ayers
★ ★ ★ ★ ★
irma rodriguez
Cassie is a flight attendant who also happens to be an alcoholic – severe alcoholic to the extent that she gets black-out drunk on a regular basis. On a flight to Dubai, she hits it off with Alex, a handsome first class passenger. After Alex takes her to dinner, she spends the night in his hotel room instead of the room provided by the airline. They have one drink, then another, then another…Then Alex's friend Miranda stops by with a full bottle of vodka and they drink even more.

In the morning, Cassie wakes up in bed next to Alex. There's a problem – Alex is dead. His throat has been slit and there is blood everywhere. Unfortunately, Cassie drank so much that she can't remember a thing after Miranda left. What happened? Did she do it? Could she really have killed a man and not remember it? And why would she do that in the first place? She and Alex had a great time. Just in case, she wipes down the hotel room and destroys as much of the evidence as she can.

As you can probably tell from my summary, Cassie is a VERY frustrating character who makes VERY bad choices. She fully admits she has a drinking problem but even waking up beside a dead man isn't enough to make her quit. She continually ignores the advice of the lawyer she retains just in case she's charged with Alex's murder to the point that I wanted to shake her silly.

Obviously, whether or not Cassie or someone else killed Alex is a mystery but there are other mysteries (that I can't tell you about because they would be spoilers) on top of mysteries. And I was continually surprised by the many twists and turns the story took. I truly did not see them coming, especially the ending. Which, by the way, ties everything up in a neat little bow, which I loved! All mysteries are solved.

I recommend The Flight Attendant to everyone but especially to fans of crime novels and thrillers. You will not be disappointed. Also, Kaley Cuoco, of The Big Bang Theory, has optioned The Flight Attendant and will produce and star in a limited series based on the book.

As a side note, the only other book of Bohjalian's I've read is The Sandcastle Girls, which was also great but could not have been more different from this book. I'm impressed with Bohjalian's range and will definitely be reading more by him.
★ ★ ★ ★ ★
nurul praharso
"Negronis in Rome. Akvavit in Stockholm. Arak in Dubai. Her life was a drinking tour of the world."

What a sexy and intelligent thriller!!! The author has done his homework and it shows!

"God, it was just like so many of the other times she had woken up naked and hungover in bed with a guy, with only the slightest idea how she had gotten there—except this time the guy was dead."

This book starts with a bang. Cassie is an experienced flight attendant, who works on international flights and drinks far, far too much. She has blackouts, has sex with strangers and cannot go more than a few days without a drink. But did she kill the sexy businessman she met on a flight to Dubai?
She does not have a full grasp of the previous night's events and can only recall fleeting moments. She does know one thing for sure: she and her date both drank to excess the night before.

"The notion that he, too, was a boozer—at least for one night—caused her to feel a deep, wistful ache in her heart. Everyone who drank the way she did had a reason, she supposed, and she had never pressed him for his. Did he have one? Now she'd never know. Certainly he had never wondered about her own private pain."

Cassie falls deeper and deeper into deception BUT it soon becomes clear that she did not kill the handsome Alex. But Cassie continues to deceive everyone who cares about her and even herself. She lies about her drinking, her whereabouts the night of the murder and her lies keep spinning out of control.

"She had made her choice—just one more bad choice in a life riddled with them—and there was no turning back."

This is a very detailed and slow-building thriller. I felt completely immersed in the world of the flight attendants and modern-day international travel. The plot takes Cassie all over the world and the cast of characters is fascinating! Although many would find Cassie to be an unsympathetic character, I actually liked her and understood some of her choices (although I did not always agree with them!)

"Of course, that was the one constant in her life: she drank. Alcohol gave her pleasure and it gave her courage and it gave her comfort. It didn't precisely give her self-esteem (especially not the next morning), but it gave her the faith that whatever she was, was enough."

Prepare to be completely taken by surprise with the ending. I was shocked!! (Not easy to do.) All the praise to Chris Bohjalian!! This book is well-researched, sexy, smart and surprising. I can definitely see this as a movie. I thoroughly enjoyed this engaging and often witty thriller. Highly recommend.
★ ★ ★ ★ ☆
matt inman
How did this relatively slow-paced read manage to make me feel so very anxious almost the entire time? It was the build-up! Smartly written, clever, and gripping. This one kept me reading late into the night. The characters aren't immensely likable, but it works in this one. More complex than it looks from the blurb, it requires full attention.

The morning that will change her life starts out not so different from others. Cassandra wakes with an awful hangover, a sign that she's had one of those nights. Filled with alcohol, reduced inhibitions, and even black-outs. When she turns to peek at the man she knows is next to her, she's stunned. The man she slept with last night is dead. There's blood everywhere. There's blood on her. And she has no idea what happened to him, the American named Alex she met on the plane who has certainly met an untimely end.

Stunned, confused, and terrified, she is due back at her own hotel soon. As a flight attendant, it's important she arrive on time to return to the airport and continue on her way, back to her own country. It's a job she's enjoyed for years, allowing her to travel and meet all sorts of new people (mostly men) to have fun with. Here she makes a decision. Instead of calling the authorities or notifying anyone in the hotel there's a dead man in the lavish room, she takes off.

Even more worrisome than cameras or the watchful eyes of workers, there is the other woman. Sometime in-between their love-making, a woman named Miranda joined them for some drinks. Alex seemed to know of her, but they weren't completely familiar. She didn't stay too long, but she would certainly remember Cassie's face, right? How long could it be before she talks to the police?

Lies, lies, lies. When anyone asks Cassie a question about the last couple of days, it's all she seems to do. How long before it catches up with her? Who killed Alex? If Cassandra doesn't remember what happened... could it have been her?

I wasn't huge on the ending, for reasons I can't get into in a review. It just didn't fit the rest of the book. That kept it from being five stars, but this complex thriller is a strong four from me and highly recommended.

I received a copy of this book from Net Galley and Doubleday Books, thank you! My review is honest and unbiased.
★ ★ ★ ★ ☆
grant
In this, his twentieth novel, Chris Bohjalian does it again. He writes a compelling murder mystery that grabs readers by the throat and doesn't let go until the very end.

Cassie is an international flight attendant. She spends more time in foreign countries' hotel rooms than she does in her Manhattan apartment. Two of her favorite hobbies are drinking (yes she's an alcoholic) and sex (she seldom goes to bed alone).

After leaving Paris bound for Dubai, Cassie flirts with Alex, a passenger in first class. After they arrive, Alex takes Cassie to dinner, but says he has another appointment and slips her his hotel key. His tone of voice rubbed me the wrong way, and Cassie's following his command really annoyed me.

The following morning, Cassie wakes up with the mother of all hangovers. She has less than an hour to meet her colleagues in the lobby of the airport-chosen hotel, about two miles from where she is. Barely able to move around the posh suite, Cassie soon discovers that Alex is not asleep. Someone has slashed his throat from ear to ear.

Cassie remembers very little about the night before. She blacks out more than she cares to admit. Did she kill Alex? She has no idea. Leaving as quickly as her pounding head and roiling stomach, she makes it back to meet the rest of her crew.

She tires, desperately, to remember, but all that comes back is that another woman came into the suite and had drinks with them. Cassie thinks she left the same time as the other woman, but can't remember how she got back in Alex's bed.

This is a rather complicated story that is east for readers to follow. However, I was disappointed in the ending. My first thought, was "huh?". Therefore The Flight Attendant receives 4 out of 5 stars in Julie's world.
★ ★ ★ ★ ☆
carla pugliese
Have you ever known (or known of) someone whose life has begun to resemble a raging dumpster fire due to their epically poor decision-making or coping skills? Well, multiply that times ten and you might be close to the disaster that is Cassandra Bowden, main character of author Chris Bohjalian's latest release The Flight Attendant.

"Like almost everything else she did, it was crossing a line that most people wouldn't. She did it because it thrilled her. It was just that simple. She did it because it was, like so much else that made her happy, dangerous and self-destructive and just a little bit sick."

Most of Cassandra's poor decisions are in direct correlation to her relationship with alcohol; drinking is the tool that she has chosen to employ in an effort to cover up old wounds that tend to resurface regularly. It's unfortunate, and she fully acknowledges her need to clean up, but she struggles with self-worth and an unrequited desire for genuine happiness.

"She learned quickly that music sounded better, people were nicer, and she was prettier when life's rough edges had been smoothed over with a little alcohol."

Unfortunately, one of her adventures leads her into the bed of an international traveler who, as it turns out, may be hiding some secrets of his own; when she wakes up the morning after, he is dead...still in bed, next to her. GAH!

"This, she thought with a terrible certainty, might really be the moment she would look back upon as the point where it all began to unravel."

As usual, Bohjalian weaves a crafty tale, full of details and careful plot development; he introduces another character, one who has been tasked with tying up the loose ends of that evening, and Cassandra is forced to admit that she may be in more trouble than she can handle.

"It was while crossing Fifth Avenue near the library that she felt it: a prickle of unease along her skin. A shiver along the back of her neck. She knew the word from a psychology course she'd taken in college: scopaesthesia. The idea was you could sense when you were being watched."

While this is not my favorite of his novels, and I found myself a little distracted during some of the narrative about Russian ties and international money-laundering networks (although super timely!), overall this was an entertaining read. Often cringe-worthy, as Cassandra digs herself deeper and deeper into an isolating existence, Bohjalian remains one of the best at crafting flawed, broken characters who manage to survive unimaginable circumstances.
★ ★ ★ ★ ☆
kiah
The Flight Attendant started with a murder and then chronicles the events after, centering around the flight attendant who woke up next to the murder victim. Interspersed with stories from her past giving us the full spectrum of the kind of person Cassie is...from there we get a compulsively readable/listenable story. Just listening to how Cassie kept screwing up everything, with one bad decision after another and seeing everything unfold, was like watching a reality show. Pure effing craziness. But, ultimately, the twists and turns leading to the ending felt lackluster and kind of lost me a little bit…and the epilogue really threw me. I wouldn't be opposed to seeing the movie, though…especially with Kaley Cuoco starring in it.

๏๏๏๏๏๏๏๏๏๏๏๏๏๏๏๏๏๏๏๏๏๏
~~~~~MY RATING~~~~~
☆3.7☆STARS - GRADE=B
๏๏๏๏๏๏๏๏๏๏๏๏๏๏๏๏๏๏๏๏๏๏

~BREAKDOWN OF RATINGS~

Plot~ 4/5
Main Characters~ 4/5
Secondary Characters~ 4/5
The Feels~ 3/5
Pacing~ 4/5
Addictiveness~ 4/5
Theme or Tone~ 4/5
Flow (Writing Style)~ 4.3/5
Backdrop (World Building)~ 4/5
Originality~ 4/5
Ending~ 3/5
Book Cover~ It's dizzying…
Narration~ ☆4.5☆ for Erin Spencer & Grace Experience with Mark Deakins was excellently done.
Setting~ Dubai, New York, & Rome
Source~ Audiobook (Library)
★ ★ ★ ★ ★
pelin145
This book was a fun read thanks to the author's painstaking research about everything from black out alcoholism to the "scene" in Dubai - because he nails so many small details (from how to properly slit a throat to which alcoholic drinks you can get where - as a negroni fan, I was tickled that Cassie often quaffed one) the overall credibility was high in this fast paced suspense novel. Though many have complained that Cassie is not likable, I think that's the point. No one knows better than she does that she's throwing away her life for alcohol and a series of one night stands. I enjoyed having a less-than-reliable narrator although occasionally I think her inner monologue was a bit more than we needed to know. It took the book a bit to get off the ground so to speak but I loved how the author jumped back and forth from Cassie's life to "Miranda's" and their parallel paths. I wonder how many flight attendants have this eventful a life but Cassie was a bit of an exception even among her flight attendant friends.

True to form, there were some pretty hairy and unexpected twists, most of which I embraced except for the Megan footnote which seemed to come out of the blue and seemed a bit tacked on (a bit of what I call the Agatha Christie trick of never being able to guess something because the info was withheld or not hinted at). Loved some of the characters like Cassie's sister and brother in law and Enrico, the one decent human being in the group. Though this is a bit of a different mold than Bohjalian's other books, it's neat to see how his writing has evolved and how he's not afraid to tackle new genres, in this case Spy/Suspense/Thriller. I laughed out loud in spots, especially the tales of badly behaved passengers (the woman who let her toddler pee into a bag and the aftermath) on airplanes. Hats off to a very entertaining and heart-pounding read.
★ ★ ★ ★ ★
chris holt
YES YES YES!! Last page turned. Heart beating fast. Mic drop. Cue the slow clap. This is a phenomenal character-driven mystery WITH A TWISTY, SATISFYING ENDING I will not soon forget.

I don't know who said "the devil is in the details" but if that's true, then Chris Bohjalian is the devil himself. This plot is intricate and complex with well-researched details and data providing clues for the reader in this story of international suspense.

Yes, much of the story is set in cushy locales and sumptuous hotels, but the pull of the novel lies in our high-flying party girl. Our flight attendant, Cassie, is a psychologically damaged woman who single-handedly drinks more in an evening than I do in a year. She means well, loves her friends and family and volunteers at the animal shelter whenever she is at home in NYC. Awww, a detail that deff pulled at my heartstrings. Cassie, with all her flaws, is a human being as real as any fictional character can possibly become. She is endearing, maddening, and most of all, REAL! I loved her.

I don't want to give away any of the story line, because it goes in places you will not expect. And you will love that. What I can say is... this is the book I wanted The Woman in Cabin 10 to be. It is a very strong and convincing plot with thoroughly fleshed out characters. Ruth Ware is a swell writer, but (forgive me for saying!) she could stand to learn a thing or two from Bohjalian when it comes to structure and plot.

You think you've heard all the gossipy stories about the crazy things passengers do on planes? Wait until you read some of the nuggets Cassie has to share about things she has seen in her career! I also loved reading about the flight schedules, the day-to-day life, THE DETAILS of what it's like to be a flight attendant. I found it riveting!!

An old-fashioned suspense thriller that reads as fast as an addictive domestic noir, it is simply terrific. All my respect to the brilliant Mr. Bohjalian! You will not want to miss this one. (Due to be released in US on March 13, 2018). You might want to pre-order your copy now.
★ ★ ★ ★ ☆
tirgearr publishing
Cassie is a flight attendant who is known for her partying and drinking. So after an evening indulging in what she does best, she wakes up next to a man she met the night before, a hedge fund manager who is now dead. Her blackouts are getting worse, but could she really have anything to do with this? Surely she would know if she killed someone, right? And as she leaves the hotel room, she makes a choice to run, and find a way to prove her innocence to the Dubai police and to the American investigators with the FBI. But even her own flight crew is questioning who she really is.

The story was fast-paced and I loved the descriptions of where she would stay during her fights. I liked the book, as I do enjoy flight travel, and the author does give real life examples of what it's like to be a flight attendant. Cassie gets to continue working, even during the investigation, so it was interesting to learn the patterns of flying, staying in hotels, finding things to do before flying back to base, all of that.

I also enjoyed the perspective shifts from Cassie to another woman whom Cassie met the night the murder happened. The main character is believable, yet I will admit a few times that I didn't agree with her decisions, and was beginning to lose hope. She has a history of alcoholism attributed to her relationship with her father, and it's almost annoying how much she thinks about drinking. However, the ending did tie things up nicely and has a nice touch.

Disclosure of Material Connection: I received this book free from Doubleday through NetGalley. I was not required to write a positive review. The opinions expressed are my own. I am disclosing this in accordance with the Federal Trade Commission's 16 CFR, Part 255: "Guides Concerning the Use of Endorsements and Testimonials in Advertising."
★ ★ ★ ☆ ☆
lauren king
***WARNING: This review may contain SPOILERS***

I loved the premise of the book: a functioning alcoholic flight attendant caught up in a larger-than-life situation she can't possibly drink her way out of. Knowing how she ends up escaping is what kept me from putting it down because otherwise man, it is a boring and meandering story. So many chapters are a bunch of blah blah blah padding with something interesting only happening within the last few sentences. So much extraneous fat could have been cut from this story for a more taut thriller. Stuff like this is why I hate publisher mandated word counts.

A lot of the reviews mentioned a "twist" at the end and I counted four of them. One was really good but boy was it wasted (Elena/Miranda). Speaking of Elena: we were asked to invest quite of bit of book time in her headspace which helped to explain what we learn of her later, but that reveal was a rather boring "tell" and not "show" and what could have been done with it in terms of plot resolution would have been much more interesting to me than what actually transpired. And don't get me started on Buckley... I was so let down at that point that I pretty much checked out of the story and only finished it hoping there was some redeeming value. There wasn't. The ending was rushed and two of the additional surprises were "huh what?" moments that were tacked on at the very end and had no explanation, lead up, or follow through. Just about all the potential in this story was ultimately wasted in the end.

Based on his other works, the writer is clearly talented, and I wish I could recommend this particular book, but I just can't. Barely 3 stars.
★ ★ ★ ★ ☆
renee bowser
The Flight Attendant had a character driven plot in which, Cassie, an international flight attendant, is struggling with escalating alcoholism in which she often binge drinks and participates in reckless behaviors. Throughout the story, Cassie re-lives her youth and her family dynamic that attempts to explain her attachment issues and her downward spiral.
The premise, which I love, is that Cassie has a binge drinking episode on a layover in Dubai, in which she finds herself awakening next to a stranger who has been killed. His throat has been slashed and she is covered in his blood. Due to her binge drinking, she can not say for a 100% that she did not kill him.

This book has twists and turns that you can't help but want to know the end quickly. There are a lot of details that make the book a slower-paced thriller, but ultimately, the ending is quite satisfying.
★ ★ ★ ★ ★
heather watson
Have you ever wondered what your worse nightmare would be like?

It's a pretty safe bet that Cassie has found hers when she wakes up one morning next to a dead man. He was a passenger on a plane where she was a flight attendant. There was an immediate attraction between the two and quite a bit of flirting occurred. They hooked up after landing and LOTS of drinking took place. For Cassie, it was blackout level drinking. And while she was no newbie to this level of drinking and has a few one night stands under her belt, coming to in the morning to discover someone with their throat slit laying next to her is a new one. Unfortunately, Cassie can only remember snippets of the evening. And so begins our journey with Cassie as she tries to piece together what happened not only to save what little dignity she has left, but possibly her job and eventually her life.

When I first saw the title I remember thing - The Flight Attendant - huh. What kind of story could this possibly turn into?

Well, let me tell you. This was a real page turner. Not in a rock 'em, sock 'em roller coaster type of page turner. But an evenly paced and suspenseful type of page turner. The story slowly unfolds as Cassie starts discovering clues and putting things together. For all her faults, I found Cassie to be a likeable character. I really wanted her to redeem herself. There are numerous interesting players in this tale, along with a few pretty good twists at the end.

This was an exciting read from one of my favorite authors. Bravo!

I received this copy from Doubleday via Netgalley.
★ ★ ★ ☆ ☆
jelena
The Flight Attendant is a standalone mystery.

The book is divided into four parts. There are two 3rd person POVs. The main narrator is flight attendant Cassandra/Cassie Bowden.

This book started off very strong for me. Cassandra (39) drinks a lot and she wakes up in a man's bed and something big has happened. She can't put all of the pieces together. But she knows that she was drunk.

I really thought that this was going to be a mystery about what happened in that hotel room. However, in chapter two we basically find out what happened.

This really did not work for me at all. It was very bizarre to have a suspense/thriller where you find out what happens in chapter two.

The book was okay from this point on. We get to see what Cassie goes through. And there is intrigue, mystery and secrets. However, I wish that the author had not given the reader so much detail about what happened in the hotel room. The story goes a completely different way. There are lawyers, FBI, journalists...

Overall, the book wasn't bad. The story took a totally different approach to what I was expecting. It was an unusual way to tell the story. IMO the end was the most interesting/action packed/full of twists. There were a few things that happened that I was not expecting. But it was still an interesting story.

Thanks to edelweiss and Doubleday for allowing me to read this book.
★ ★ ★ ★ ☆
giovanna
The Flight Attendant is the first book that I have ready by Chris Bohjalian, but it definitely won't be the last. The character development and the different settings and locations made for a very nice thriller.

The main character is Cassie Bowen. Cassie is a flight attendant who drinks too much and has a habit of sleeping with strangers. She is basically spiraling out of control and it all comes to a head when she wakes up one morning in a hotel room, lying next to a dead man. Even though she suffers from black outs, she is sure that she didn't kill him. To make it even worse, she is in the middle east, where not only is she in trouble for possibly killing a man, but a promiscuous woman is certainly frowned upon.

As she struggles to remember what happened that night. She learns that the dead man was a hedge fund manager and that the girl who showed up and shared a vodka with them, might have something to do with death.

Part murder mystery, part espionage spy thriller and part character study, this book held my interest from beginning to end. Having Cassie's character be so flawed really added to the dimension of the story. Also adding to the story was a glimpse into the life of a flight attendant.

Very nice, solid mystery. I read it quickly in a couple of days.

I received an ARC of the book.
★ ★ ★ ★ ★
melissa richner
It's all fun and games until someone gets their throat slashed...

Cassie Bowden is a flight attendant.
Cassie Bowden is an alcoholic.
Cassie Bowden is an utter mess.

Cassie Bowden also just woke up in a hotel in Dubai next to a dead man with vague and twisty memories of the blackout-drunk night before.

We all have that 'fight or flight' response, and Cassie chose the perfect career because her response is flight, for sure. You can judge her all you want for not calling the authorities, but when you are standing in the center of a crime scene---shattered glass on the floor, your fingerprints everywhere, a murdered man in your bed, and the absence of total clarity of the events of the night before---what would you do?

What starts as a typical, passion and liquor-filled night for Cassie, turns out to be the traumatizing beginnings to a web of lies and danger. Authorities from two different countries are involved, the FBI is involved, and Cassie does what any good flighty alcoholic would do... she drinks and continues to dig herself into a deeper hole. Could she really have killed him? If she didn't can she find out who was responsible? Is she, herself, in danger?

★ ☆ ★ ☆ ★ ☆ ★ ☆ ★ ☆ ★ ☆ ★ ☆ ★ ☆ ★ ☆ ★ ☆ ★ ☆ ★ ☆ ★ ☆ ★ ☆ ★ ☆ ★ ☆ ★ ☆ ★ ☆ ★ ☆

This book is phenomenal! The author certainly did his homework for this title. I can't say too much without dangerously dancing around spoilers, but the facts, locations, laws, etc that are used in this novel are fantastic! There are FBI reports inserted sneakily between chapters and you get to see two different sides of this story, as another POV is introduced (I really can't figure out a way to tell you much about this character without spoiling something).

The character development is so strong in this novel. Cassie should be totally unlikable.. but she's not. Her humanity shows--we learn about her background and the things that led to her drinking habits. Her scars are deep and her emotion is raw. Shes a beautifully constructed character that I was really rooting for the entire novel, even when she made some not-so-smart decisions.

This is one of those novels that you really cannot disclose much about without spoiling really fun twists and turns, but I highly recommend this one. The ending was ON POINT... totally thought I had things figured out and I was very wrong and then continued to be very wrong. I was so satisfied and impressed with the ending!!! I would call this one a must-read of 2018, for sure!

Thank you to Chris Bohjalian, Doubleday, and NetGalley for providing me with a DRC of this title in exchange for an honest review!
★ ★ ★ ★ ☆
elana crane
What would you do if you woke-up hungover in a stranger's hotel room and found him beside you in bed dead. Not only dead but violently murdered (his throat slashed) and you have no memory of the night before and begin to think maybe you murdered him.
Cassie meets Alex on a plane to Dubai that she is a flight attendant on and he is a passenger. She flirts with him and arranges to meet up with him later on that evening for dinner in Dubai. Dinner leads to a nightcap in his hotel room. Cassie remembers having sex with Alex and leaving to return to her hotel room, only she obviously returned sometime after she left with zero memory of what happened and the fear and horror that she may have killed this man.
Cassie flees the hotel room and flies back to the US, hoping she won't be arrested for Alex's murder. The story unfolds as the murder is investigated and Cassie tries to figure out what really happened to Alex that night. Cassie's history of drinking, blacking out and having sex with different men while traveling as a flight attendant doesn't help the FBI's view of her innocence.
A page-turning story of a murder where an innocent person is accused and a foggy memory is unfolded as Cassie seeks out the only other person who saw her in Alex's hotel room and realizes her own life may be at stake.
I received an ARC.
★ ★ ★ ☆ ☆
sahar farah
Doubleday Books and NetGalley provided me with an electronic copy of The Flight Attendant. I was under no obligation to review this book and my opinion was freely given.

Cassandra Bowen is used to waking up in strange hotel rooms, as her job as a flight attendant requires stays in cities all around the world. When she awakens without the knowledge of where she is or what is happening, Cassandra assumes she blacked out while drinking. After all, she remembers the man from the plane, as well as bits and pieces of the night. As the fog lifts, Cassie faces a situation of nightmarish proportions. Will a split second decision change her whole life?

As the story unfolds, it becomes apparent that there is more to the book than just a simple mystery. The espionage aspects of the novel, for the most part, feel placed just to make the plot move in a particular direction. It was hard to find a connection with the main character, as her unreliability makes her unsympathetic. Having read previous novels by this author, I found The Flight Attendant to not be up to the usual standards. Although the book was good, the holes in the plot coupled with an unlikable main character are such that I would be hesitant to recommend The Flight Attendant to other readers.
★ ★ ★ ★ ★
judsen
"She honestly couldn't say whether flying made people weird, or whether people were inherently weird and a closed cabin just made it more apparent." In his latest novel, Chris Bohjalian leverages the sometimes bizarre, sometimes terrifying world of air transit, peppering readers with entertaining tidbits while we follow flight attendant Cassie Bowden after she wakes up in a Dubai hotel room next to a man whose throat was slashed during the night.
As a barely functional alcoholic, life happens to Cassie. She awakes in this crime scene with no idea what transpired or why she was spared. Like many preceding nights, her memory is clear until it's not— when you have more drinks than fingers to count them, blackouts are common. She's nearly sure she didn't kill the man, and is certain she doesn't want to explain herself from a Dubai prison, so she collects her things and returns to the airline hotel in time to serve first class on the way back to JFK.
As the facts of the night catch up to her, Cassie continues her self-sabotage, repent, and repeat cycle. She's a character you want to understand, but will be glad you don't relate to. "She wanted to be different from what she was— to be anything but what she was. But every day that grew less and less likely." Cassie has snippets of greatness, but can't string together enough good decisions in a row to get out of her own way.
Bohjalian delivers on the high bar he has set for himself. Readers will cheer on Cassie, staying up too late to piece together what happened, and enjoy the quirky, interesting facts he's woven into the narrative. Did you know death by misadventure is what coroners write on death certificates "when people died doing something monumentally stupid"? Well, now you do, thanks to Chris Bohjalian.
★ ★ ★ ☆ ☆
mikaela
I love Chris Bohjalian books but I had a hard time getting into this one. It might have nothing to do with the book and everything to do with the main character. Cassandra Bowden is an alcoholic who gets drunk and is reckless with her behavior. She drinks too much blacks out, sleeps around and generally behaves in a reckless way at every turn. When she wake up next to her latest conquest in Dubai she finds that while she was passed out someone had come in and practically severed his head from his body. Not knowing what may have happened or her role in it Cassandra leaves the scene without calling he police and gets on her flight back to the USA.

Alcohol ruins lives and it ruins more than one in this book. As Cassandra tries to figure out what to do, fends off the press and has to deal with the FBI. She also feels that she is being followed and can't figure out who it could be.

Bohjalian is a master story teller of books that always touch on controversy. This one just didn't hit the mark for me. While Cassandra's drunken black outs and outrageous behavior are definitely not glorified I didn't feel the severity and weight of them on her or the people around her with the exception of this new murder.
★ ★ ★ ☆ ☆
kareem mohammed
This was a very slow read : I had to make myself pick it up. I found the depiction of the main character to be bothersome: a male engaging in the same type of behavior would not have garnered the kind of negative attention and shaming that Cassie did. Then again, I was extremely frustrated with Cassie's self-defeating behavior, always making the worst decision, never considering consequences, digging herself a deeper and deeper hole at every turn. On top of that, I never connected with her, so I couldn't muster any real empathy (unusual for me). Ultimately, I didn't care what happened to her. I finished mostly because I wanted to know what really happened.
This is my first book by this author, but I've heard a lot of good things about him. Honestly, I expected more. It felt like half the book was repeating everything that was wrong with Cassie and her choices (ad nauseam), leaving very little room for the meaty plot I expected.

Note: I received this book from the publisher via NetGalley. I pride myself on writing fair and honest reviews.
★ ★ ★ ★ ☆
noushin jedi
Disclaimer: I received this advanced readers copy(kindle version) from Netgalley in exchange for an honest review

While The Flight Attendant was not my favorite book by Bohjalian ,it certainly held my attention. This author never fails to deliver on the story-line or his great writing style.(which I love) The story is a thriller with international intrigue including Russian spies. It is well researched(including interviews that he did with real flight attendants!) as are all his books. Once you get caught up in the story it is hard to put down. The main character,the flight attendant,Cassie is a functioning binge alcoholic who suffers from blackouts. Her life is a mess and her decision making skillls are abominable. She almost seems child like at times. There were many times I wanted to scream at her to wake up and make an adult decision. I had a hate/love relationship with the main character. Bohjalain certainly did his job in writing this book since he invoked my frustrated feelings toward Cassie..Isn't this the goal of all authors for their readers? You either love of hate their characters. Mr Bohjalian certainly accomplished this with his latest thriller The Flight Attendant. Definitely recommend this read.
★ ★ ☆ ☆ ☆
william sutton
No Spoilers: I have been a Chris Bohjalian fan since I read "The Midwives" years ago, one of my all-time favorite books. This one, although thoroughly researched and well-written, is disappointing. I did learn a lot about a career as a flight attendant, but it is difficult to like the protagonist, Cassie, or sympathize with her when she wakes up next to a dead man, possibly a spy, whom she she has met on a flight to Dubai. But she is too drunk to know whether or not she cut his throat with a broken bottle. And then there are her continued bad decisions - drinking every day and night and going home with random guys she meets on a flight or in a bar, then going to work hungover (and sneaking booze on the plane). How could she keep her job? The book is way too long with a complicated plot and irrelevant subplots. The ending feels rushed, followed by an Epilogue with some totally unbelievable plot twists. I won't give up on Bohjalian because I know he can do better.
★ ★ ★ ★ ★
hollie rawe
I think a lot of people can relate to going out for drinks and waking up the next morning wondering "What did I do?" or the scary "Where am I?" Cassandra, however, wakes up to a different bed in a different room with a dead body lying beside her. Super creepy, huh?

I really liked how the author put me into the day to day world and the past of Cassie. She is a character that I know a lot of people can relate to and feel for. She is a totally wounded character and just living life day to day, flight to flight, and drink to drink. A lot of the book deals with Cassie's flaws, but it doesn't take away from the overall affect at all. It simply adds to the terror with this huge vice of Cassie's that she doesn't even understand could be fatal to her.

The whole time through this book, the sense of danger is at the back of my mind and my mind is going crazy with scenarios on how this is going to pan out.

An excellent read that I sped through, felt for the character and thoroughly enjoyed.

Thanks to Doubleday Books and Net Galley for providing me with a free e-galley in exchange for an honest, unbiased review.
★ ★ ★ ★ ★
jenn berks
My first exposure to Chris Bohjalian's work was when my book club picked Trans-Sister Radio and I LOVED IT. My review on Goodreads is short and sweet: Right up there with Middlesex for the WOW factor. This book follows the life of Dana as he transitions into a she. I love books that switch narrators because you can really get into each character's head. This book was just awesome and I can't wait to read more of Bohjalian's books!

Flash forward a few years, and I had the opportunity to read and review Close Your Eyes, Hold Hands -- which was good, but lacked a little in the WOW factor for me. I requested an egalley of The Flight Attendant, knowing that I liked Chris' writing style, but really having no clue what to expect.

Flash forward again to one indecisive Saturday night when I couldn't decide what to pick up. I was in the mood for a thriller, but none of the books on my TBR pile were thrillers. And then I remembered that the publication date for The Flight Attendant was only a couple of weeks away, so I decided to give it a shot.

The Flight Attendant is a thriller, which was perfect because that's what I was craving. I've read quite a few thrillers since Spookathon last year and while a traditional thriller is a compulsive page-turner, The Flight Attendant was even more than that. It had heart, it had political intrigue and it had characters that were so flawed yet loveable. I tore through the book, sneaking in a page or two whenever I had a free moment. To say that I couldn't put it down would be an understatement, and to say that I loved it would be a second one. I absolutely love that each of Chris' books have been a completely unique reading experience, and I'm already eyeing the other two books of his that are on my shelves! If you love thrillers, and love thrillers with a little bit more than just a traditional whodunnit type of plot, then I highly recommend picking this one up.

Also, I posted a status update on Instagram about how much I was enjoying the first few pages of The Flight Attendant. I don't tag authors all the time, but I did in this photo and was absolutely blown away by the fact that Chris commented, and so thoughtfully! I admit that I sometimes feel like authors are celebrities and it amazes me when they are so genuine and real. I was humbled and touched and I'm planning on picking up the rest of Chris' books in the not-too-distant future.

Note: An egalley was provided by the publisher in exchange for an honest review.
★ ★ ★ ★ ☆
john koblinsky
The Flight Attendant is an interesting book that may cause the reader to look differently at frequent fliers such as the crew of an airplane that primarily flies overseas routes. Cassandra, a flight attendant, has a drinking problem which may or may not be the reason she has frequent one night stands with men she meets while she is away. One such encounter will change her life. How that situation was resolved made for fairly interesting reading. The ending was a bit of a surprise. As always I enjoy Mr. Bojalian's writing, even though some of his narrative was repetitive. I would love to see this as a mini series or a movie.
★ ★ ★ ☆ ☆
colleen myers
I would categorize The Flight Attendant as a suspense thriller. The writing technique that took me out of the flow of the book was the heavy use of inner dialogues for the main characters. I chose this book because of the premise, and for the most part Chris Bohjalian kept that promise (though I found the ending unsatisfactory, personal opinion). The main character is an alcoholic, most times functional, sometimes apologetic, but a drunk none the less. I wanted to see more growth from the character, I wanted to eventually support her if not like her. At the point in her life where we join her, the lessons just arent being learned, and that was depressing, disheartening reading for me. The story lagged in the middle to me and seemed rushed in the final pages, so I would term it unbalanced. The suspense factor was good but not intense.
The Flight Attendant reminded me of the reasons I dislike The Girl on the Train, so perhaps the drunk unreliable narrator isnt for me.
★ ★ ★ ★ ★
joel ralston
Cassie Bowden, a flight attendant/party girl who boasts of her partying ways and many one-night stands.

A hotel room in Dubai.
A murder.
A memorable night for Cassie OR NOT..... she doesn't really remember much considering she was so drunk that she blacked out!

Told from Cassie and Miranda's POV we get to hear their thought processes as they ponder the details involved in the night of the murder and what went wrong! The author's skill in character building was perfect - creating unique characters with emotional depth. Each personality came alive giving me insight as I tried to predict their next moves. The author did an amazing job researching each aspect of the story making it both believable and authentic. The international setting was also exotic and enjoyable.

This novel is not fast-paced or edge of your seat, but chock full of mystery and intrigue with an intricate plot, boasting some HUGE surprises! Such a talented author , I will be reading more from him very soon! Highly recommend to fans of character driven mysteries with some unpredictable twists!
★ ★ ★ ☆ ☆
charles featherstone
I have read everyone of Chris Bohjalian's books and this is not his best work. Unlikeable alcoholic slutty main character. Boring Russian spy stuff everyone is writing about these days. Difficult to follow and many questions unanswered and events not resolved. Too much reference to the past of the main character and that was boring and same old same old. But.....it was still a page turner, he is still a good writer which showed in parts of this book. I have always been interested in pilots and flight attendant jobs since my son is a pilot so I enjoyed those parts of the book. I would still read any books by this author again since he does his research and usually writes five star books.
★ ★ ★ ☆ ☆
anne schmitt
I received a complimentary copy of this book from the publisher via Netgalley.

Chris Bohjalian has been a reliable standby for me in the thriller department for the past few years (The Guest Room, The Sleepwalker), but I think he stumbled with The Flight Attendant. I was initially interested in finding out what happened to Alex and what would happen to Cassie. How would she handle being questioned about Alex's murder (given she makes terrible decisions most of the time)? Would she be charged with murdering him? But, as Alex's story is gradually revealed, I became incredibly confused. Why he might have been killed is convoluted, yet it felt like white noise to me. That side of the story isn't developed well at all…to the point that I didn't really care. However, Bohjalian did a great job bringing the life of a flight attendant alive, which I enjoyed. Bohjalian has written a book a year for the past few years, which is a lot. I feel like he might've churned this one out too quickly…at the expense of quality.

Check out my blog, Sarah's Book Shelves, for more reviews.
★ ★ ★ ☆ ☆
suhaila
My Thoughts: The opening scene of The Flight Attendant has Cassie Bowden, severely hungover, waking up in the bed of a dead man…in Dubai. That premise drew me to Bohjalain's latest offering. Cassie is a hot mess, so much so that it's difficult to believe she has survived on her own as long as she has. Cassie, an alcoholic, regularly drinks to the point of blacking-out, and she seems to be okay with that. She sleeps with anyone and everyone. She steals. She lies. There's really not much to like about her, and yet I did find myself wanting her to get her act together. Unfortunately, as Cassie made one poor decision after another, I stopped caring. A Russian element, critical to the story, felt underdeveloped and incomplete. For me The Flight Attendant just didn't work. Too much of the story simply felt gratuitous and almost (dare I say?) exploitative. I would love to see Chris Bohjalian return to his more historical stories such as Skeletons at the Feast and The Sandcastle Girls. Bohjalian is a fantastic writer and I know he can deliver so much more. Grade: C
★ ★ ★ ★ ☆
mike lawson
This was a well written book and it was certainly exciting. I felt so sorry for Cassie. She was royally messing up her life. I didn't find the book especially believable, but that didn't stop me from enjoying it. There were a few things that I would have liked to have been tied up at the end of the book that weren't. But life is messy I can deal with that.

The book opens with Cassie waking up in bed with a dead man. Cassie is a flight attendant and she had met the man on the plane. Her memory is sporadic about the evening because she is an habitual drinker given to blackouts. But she is pretty sure she wouldn't kill anyone. That's about all I can tell you without giving away the plot but I think I can safely say that you can count on Cassie making bad decisions.

I recommend this book. Supposedly it is going to be made into a movie. Read the book first. Rarely is the movie better than the book.

I borrowed this book from my local public library through the store.
★ ★ ★ ★ ☆
nihal
This is the first time I've read this author but I can tell it won't be the last! This book is twisty and turny in all the right ways. Just when you think you know what's going on, there's a different twist. The main character is very well portrayed and she's slowly built in a masterful way. The hardest part is that you really never know who to suspect. I suspected some of the betrayals but I also suspected others that never came to be. I love that this book kept me guessing. For my family-minded readers, there's some swearing throughout and a few scenes with sexual content, although it's not overly graphic. There's also a decent amount of violence but, after all, it is a book based on a murder after a one night stand. Some of the descriptions of the violence lean onto a more graphic side but it is pretty tastefully done and not just for shock factor. Overall, if you're not bothered by such things, I would definitely say to give this a try. It will keep you engaged and on your toes!

I would like to thank the publisher, author, and Netgalley for providing me with a copy in exchange for an honest review.
★ ★ ★ ★ ☆
austin kinder
The Flight Attendant by Chris Bohjalian

I am a "huge" Chris Bohjalian fan and The Flight Attendant did not disappoint in any way.
Have you ever wondered what it was like to be a flight attendant and meet so many different people? What happens when one flight attendant gets too involved with one passenger? What happens when this passenger is much more than he seems? What happens when the flight attendant has a drinking problem and is always looking for an "adventure" with a passenger?
Pick up a copy of The Flight Attendant and follow Cassandra Bowden, a flight attendant with a definite drinking problem, who "wakes up in the wrong hotel, in the wrong bed, with a dead man – and no idea what happened." Join Cassandra in her journey to prove her innocence. Discover who this dead man was and why he was killed. Eventually you will find out who killed him. How good of a detective are you? Can you figure it out before Chris Bohjalian lets you in on the truth? Good luck.

03.26.18
★ ★ ★ ☆ ☆
max chiu
I was provided a free copy of this book in exchange for an honest and fair review.

This book was hard for me to get into, I didn't find that there was a lot that really reached out and grabbed me. Elena's character didn't evolve for me as I expected it to and Cassie's character really was just a portrayal of an awful person and it made it hard for me to connect with her. She was extremely self-destructive and flawed, and I had trouble understanding a lot of her decisions throughout the book. I found it especially unfortunate that I struggled with some of the book because the ending ROCKED. I literally gasped, I never saw it coming. There aren't many books I can say that for, if I had been more engaged through the rest of the novel this one would have probably been a home run for me. As it is though I would still really very much recommend it because my struggle was probably just based on my current attention span and even if it wasn't the ending still was worth it!
★ ★ ☆ ☆ ☆
max nemtsov
Girl on a Train...errrrr...I mean, Girl on a Plane. Flight attendant Cassie is a functioning alcoholic who finds herself in a whole mess of trouble after waking up in a Dubai hotel next to the dead body of a mysterious passenger she had a one-night stand with. Her memories fuzzy, Cassie is almost certain she isn't a killer, but when she returns home her life slowly begins to unravel as the authorities close in on her as the prime suspect in the murder. If I'm being honest, I struggled through this one...I thought the story was slow and repetitive and I just couldn't invest in the mystery. Cassie is an unlikable main character and she comes across very one-note, which makes it tough to root for her. If you enjoyed Girl on a Train, this might be for you (mystery, unreliable narrator), but it didn't do it for me.
★ ★ ★ ★ ☆
asia
What a refreshing read, a slightly different genre for me at the moment, no romance, very much suspense thriller. The story follows flight attendant, Cassandra Bowden as she wakes up following a night of debauchery in Dubai with a dead body and no recollection of the events leading up to the occurrence. We then proceed to follow Cassie as she navigates her job, the FBI and a long series of lies and deceit. Cassie, who I initially thought of as a sad, weak girl with a tendency to party way too hard, became quite a strong intelligent character with each page I turned. Wonderful writing, so much suspense and so many twists, I had to read the last few chapter twice to make sure I understood what was happening. Certainly not a light, easy read, but one that kept me on my toes the whole time. I loved it.
★ ★ ★ ★ ☆
syahfida
This story grabbed my attention right from the first page and never let up. Just imagine waking up one morning in bed with a man you barely know, who just happens to have his throat slashed! This is what happened to Cassandra Bowden, a flight attendant with a dangerous habit of drinking combined with promiscuity.

The story moves back and forth from Cassandra to the murderer, who is thought to be a woman named Miranda. Miranda is a bit of a mystery and I enjoyed seeing her story come to light as the investigation into the murder got underway.

The ending had a few surprises. Some may have been a bit too coincidental, but I loved it anyway. This thriller had sex (though not explicit), money, murder, Russian intrigue and family drama all rolled into one compelling story. I really enjoyed it!

Many thanks to NetGalley andDoubleday Books, Doubleday for providing me with an advance copy.
★ ★ ★ ☆ ☆
aliyya
Cassie, a flight attendant, is working on a flight to Dubai when she meets Alex. They flirt on the flight, and spend the night together in Dubai. When Cassie wakes the next morning, Alex is dead. She has no recollection of him being killed. She has two options, call the police or leave.

This story is told from Cassie's point of view, with occasional chapters from the mysterious Elena. Cassie is a self-loathing, black-out drunk. She wasn't really likable, and her decision making was sometimes frustratingly bizarre.

A well-written suspense with a slow build. We know what happened to Alex very early in the book. Like, chapter two. What we don't know is how things will play out with Cassie.

I received a digital copy of this book from Doubleday and Netgalley in exchange for an honest review.
★ ★ ★ ★ ☆
happily ever chapter
This was my first book by Bohjalian, but it certainly won't be my last. This is a moderately paced, character driven story with intrigue, espionage and a tightly woven plot. The Flight Attendant is told in alternating POV between Cassie & Miranda that brings both the drama and some very nice twists and surprises that were definitely unpredictable.

I really enjoyed the writing style and was definitely invested in Cassie. I mean, she is absolutely cringe-worthy and her decisions are epically bad, but I couldn't help but feel sorry for her. I was rooting for her the whole time to just once, make the right decision. Did she? You will just have to read for yourself and find out.

I would recommend this book to fans of complex thrillers, "why-dun-its" and suspense. This novel definitely crosses quite a few genres and I think a lot of different readers will like this book.
★ ★ ★ ☆ ☆
stephanie zundel smith
Chris Bohjalian's The Flight Attendant is a wonderful example of what a thriller should be. I was captivated by the story, particularly the hot mess that is Cassie, from the very beginning. I couldn't see how she would get herself out of the mess she was in, and was compelled to keep reading in order to find out.

The best part about this novel, though, is that the ending completely surprised me. As the pieces all started to fall into place, they didn't go together the way I expected, keeping this from being a run of the mill mystery that any armchair detective could solve halfway through. Bohjalian did an excellent job of parceling our bits of information that kept me engaged all the way to the end.

This is a fantastic story for anyone who likes smart thrillers and spy novels.

Thanks to NetGalley for the complimentary copy of the book.
★ ★ ★ ★ ☆
quentin
A riveting international murder mystery that kept my attention throughout. Cassie is the flight attendant and she is obviously an alcoholic in denial and a party girl who sleeps around quite a bit. She flirts with a guy on the plane to Dubai and then hooks up with him for the night. She drinks so much she blacks out. When she wakes up the guy beside her is dead and there is blood everywhere. Does she call the police? No! She cleans up and goes back to her hotel and boards her next flight. What happens after gets into the investigation, a possible spy link and tension to see what unfolds next. The book was great, but I have some questions about the ending that I can't go into here since it would be somewhat of a spoiler.

This is the first book I've ready by Chris Bohjalian, but I will be reading some of this author's other books since I enjoyed this one so much.
★ ★ ★ ★ ☆
michele
Cassandra is a flight attendant...and a drunk.
She doesn't just drink too much, and she doesn't just drink until she passes out...she drinks until she blacks out. she also has a lot of random sex with men she doesn't know well. Apparently she doesn't find that to be too much of a problem until she wakes up one morning in Dubai to the realization that the man she picked up on her latest flight for a night of fun is dead. The book weaves a pretty good maze as Cassandra weaves back and forth between potential suspect to probable next victim. But the end was sort of silly to me, and completely improbable, there were also some potentially interesting characters (the union rep and his attorney niece) that were thrown in there, but not well utilized the n my opinion. However, I gave it four stars because it did keep my attention in until that end point.
★ ★ ☆ ☆ ☆
richard greenberg
I'm a huge fan of Chris Bohjalian. He writes about social issues, medical/personal topics, and an assortment of subjects on which he has done an admirable and impressive amount of research. Those seem to be his wheelhouse so I was looking forward to the same in his newest novel, and was excited when it came out since I think it had been a while since his last one. Unfortunately I was disappointed in this one. I will admit I'm not a fan of mysteries or Russian history. If you are, this may be just the book for you and you may feel differently and have a very different critique. But since I'm not it came across to me as a spy novel - and a cheap one at that. The plot felt predictable and it seemed as if he was forcing something out that did not come naturally to him, if that makes any sense. Not a winner in my book - or his, this time - in my opinion.
★ ★ ★ ★ ☆
jodee pride donaldson
The Flight Attendant tells the story of Cassandra (Cassie) Bowden; a flight attendant with a penchant for heavy drinking and bad decisions. The story opens with Cassie waking up in a hotel room in Dubai. As she slowly remembers the events of the previous evening, she realizes she's not in her hotel room but that of Alex Sokolov, one of the passengers on the plane. Cassie turns and finds Alex is dead. Did you she kill him? What follows next is slowly revealed by alternate narrators; Cassie and Elena, a Russian operative until the ending you won't see coming. Cassie would seem like the type of narrator you wouldn't want to like, but I found myself rooting for her, hoping she would make better decisions. What happens when you make what you think is a good decision and it ultimately ends badly?

I received an advanced copy of this book; all opinions are my own.
★ ★ ★ ★ ☆
caoimhe
I liked so many things about this book, including the unreliable narrator Cassie and supporting character Elena. I loved the glamourous settings. The reader is taken on a fascinating journey that spans Dubai, New York City, Russia, Rome, Paris. It's an international thriller with beautiful, vivid descriptions of the cities, landmarks and culture. The reader gets an inside peek into the world of flight attendants, who literally live out of their suitcases for most of their careers. The FBI reports sprinkled throughout the book which share a different perspective and add substance to the plot.
The ending had many surprise twists and I enjoyed it. The ending also gives closure to many open storylines and it was a satisfying conclusion.

The book has a fabulous plot, and is fast paced in the beginning and end with a steady pace throughout. It's an engaging read and I enjoyed it.
★ ★ ★ ★ ☆
mendel
What a fun and exciting read! It was a five star read literally until the end — it really finished in a lackluster way after everything it had built up to. We don't even get to see how things finish and play out before it cuts to the epilogue two years later, and yet we still don't get any further details. It was a really disappointing way to end what was a fantastic book, and that definitely knocked it down a star.

Cassie is a mess and everyone around her knows it. She is an alcoholic and is always doing something embarrassing when she's drunk, whether that be passing out or taking her top off at a bar. She's a flight attendant and has been for years, and has no real ties other than her job and her sister that she sees occasionally. One night, on a flight to Dubai, Cassie starts flirting heavily with a man in seat 2C. When they land, they make plans to meet up. They go for dinner, drink, and go back to his hotel room where they continue to drink and have sex. Except the next morning, when Cassie wakes up, 2C is no longer alive. His corpse lies next to her in bed, his neck cut from jaw to jaw, and his blood all over her body. Cassie has no idea what to do, but she knows one thing: she needs to get home to the US, STAT, so she tries to clean up the crime scene, disguise herself, and leaves the hotel.

While she does make it back to New York, the ordeal isn't over. In fact, it keeps getting a lot more complicated as the days pass and she realizes the guy from 2C was not just a hedge fund manager; in fact, she suspects he's actually a spy. Cassie doesn't know where to turn, who is safe, and how to get herself out of this mess.

The Flight Attendant was a fun read, gripping from the very start. If it had a better ending, it would definitely be a five star book. Although Cassie wasn't always very likable, she was still somehow really relatable and I enjoyed her as a protagonist. I feel like she's the character that Krysten Ritter tried to write in Bonfire, except Ritter isn't half the writer that Bohjalian is. Despite the lackluster finish, I enjoyed this book and would recommend.

Thanks to NetGalley for a copy of this book in exchange for an honest review!
★ ★ ★ ☆ ☆
johnph
Cassandra Bowden's life is a wreck; she's an alcoholic with little self-control who sleeps with different men, both at home and on overnights while working as a flight attendant. While on a flight to Dubai, she befriends a male passenger and has a rendezvous with him that night; when she awakens she finds him dead in bed beside her. This event sends her life into a tailspin, eventually leading to a surprising conclusion.

"The Flight Attendant" is an absorbing read from beginning to end, but I found none of the characters particularly likeable. I was struck too by the many stupid mistakes Cassandra made - both before and after the Dubai incident. While I enjoyed the book, I did not find the ending particularly satisfying. I would have given it four stars were it not for the ending.
★ ★ ★ ☆ ☆
mehdi soltani
The Flight Attendant by Chris Bohjalian slowly draws the reader into the story. The story begins with the flight attendant swept up in drunken, exotic sex with one of her passengers. The novel quickly turns a vivid corner, as Cassie awakens to find Alex, the passenger, dead in their bed. After a few chapters, the reader learns who slit Alec's throat, but not the reason. Bohjalian displays Cassie as a continual party girl, who must always drink to excess. This time the drinking has dire consequences for Cassie and her family. As in other novels by Chris Bohjalian, Russians dominate the pages. The story plays upon money, spies, and drinking. The book piqued my interest and showed me a different lifestyle.
★ ★ ★ ★ ☆
jamia
THE FLIGHT ATTENDANT, by Chris Bohjalian, delivers twists and suspense at 35,000 feet. I love a book with an unreliable narrator and Cassie Bowden fits the bill. The central character of the novel, Cassie is a binge drinking flight attendant. She routinely suffers from blackouts while drinking and lies. A lot.

While working a flight from New York to Dubai, Cassie meets Alex Sokolov and the two enjoy a little flirtation during the flight. Once in Dubai, Cassie arranges to meet Alex for dinner and drinks. A lot of drinks. The next morning, Cassie wakes up in Alex's bed next to his dead body with no memory of the night before. During the course of the investigation into Alex's death, Cassie isn't always truthful and seems to make the worst decision she can make in the moment. The novel follows Cassie to Dubai, Paris, New York, and Rome as she struggles to piece together what happened to Alex that night and what role she may have played in his death. Along the way, her lies catch up with her and she begins to doubt her own sanity. Cassie is a flawed character, even a deeply flawed character, often compelled to make decisions that she knows are wrong. What makes her character likable is that, in spite of her mistakes, Cassie is a good person and tries to do the right thing, even if she does it in the wrong way.

THE FLIGHT ATTENDANT is a fast paced, suspenseful read with an ending that I didn't see coming. I really enjoyed Bohjalian's writing style and I will be looking for his other titles. This book was great fun to read and I highly recommend it. Pick up a copy (out on March 13, 2018) and read this book. You don't need to be on a plane to enjoy it, but it would be a great choice for a long (or short) trip.
Thank you to Doubleday Books and Net Galley for providing me with an e-ARC of this book in exchange for my honest review.
★ ★ ☆ ☆ ☆
yousef
I'm only about 50 pages into this book and not quite sure I can continue. As a 39 year old woman myself, I seriously question where Chris Bohjalian came up with this character or why he would even chose to make a 39 year old woman the heroine of his book when he clearly knows nothing about them? Within these first 50 pages, Cassie mentions silk scarves numerous times, even longing over one (and a leopard print one at that!) that she cannot afford. I have never once in my life thought about a silk scarf nor heard one of my friends mention one either (my 90 year old grandma may have mentioned a silk scarf once, but I can't be sure). 39 year old women don't wear lipstick anymore, especially during the day, so we don't fret over tubes of lipstick for work. When I'm hungover, my first thought to get comfortable is certainly not to strip down naked and then put on an airport hotel robe that has been god knows where. And if a 39 year old woman is hungover and in a rush, she's not going to take her friends advice and "start over" getting dressed for the day, peel off her black nylons, take off her work dress, remove her ever important "scarf", just to change her underwear. She's going to take a pair of scissors and cut off her dirty pair of hanky panky's and go commando for the day under her nylons.

It's the little things folks. If you want your main character to be a 39 year old female, at least get a good editor who knows a bit about 39 year old women. I wonder how many men this slipped through? This is a serious case of Carrie Bradshaw, Jack Berger, and his heroine running around New York in a scrunchie (the author won't understand this reference, but I bet most women in their late 30's will!)
★ ★ ★ ★ ★
alyson gerber
I devoured this book. Without sacrificing his literary style, Bohjalian has weaved a taut thriller. Some reviewers mentioned they didn't like the main character, Cassie. True, she's an alcoholic who makes terrible choices, but that's often what people suffering from the disease do (and alcoholism is a disease). Though I cringed at some of Cassie's choices, I empathized with her tremendously, and I thought the author did an impressive job of showing the consequences of the bottle. I found Cassie to be a fascinating character. Plus, I enjoyed learning more about the details of a flight attendant's job.

With The Flight Attendant, Bohjalian remains one of my favorite authors. (Review based on a library copy.)
★ ★ ★ ★ ☆
doris dvonch
I enjoyed the main character in this novel best of all. The protagonist, Cassandra is such a wreck but you can't help but root for her. She travels around the world, working out of JFK for an international airline, drinking herself blackout drunk and waking up with a new guy in every city. Even waking up next to a corpse in the exotic locale of Dubai, doesn't seem to straighten her out. Will the threat of being arrested for his death do it? What about the fear of being stalked and killed herself? There are enough twists and turns to keep the story interesting and enough bars and one night stands to keep you guessing as to whether Cassandra will make it out of her life, well, alive.
★ ★ ★ ★ ★
marte
I take back what I've been saying about being annoyed with authors currently using alcohol addiction as the method of choice to create an unreliable narrator/character–especially when it's as well written as Chris Bohjalian's The Flight Attendant.

Cassie's struggle with alcohol is very authentic in the moment, but apart from waking up in a dead man's bed, there seems to be little consequence for her drinking… not much in the way of hangovers! As someone who has struggled off and on for years with alcohol, I can vouch for a lot of the feelings Cassie had, particularly on days when she told herself she wouldn't drink but ends up at the bottom of a glass anyhow. Personal struggles aside, I really enjoyed Cassie's flawed character. I've never imagined being a flight attendant would be overly glamorous, and this only solidified that for me.

I did like the FBI reports interspersed throughout the book and felt like they added to the overall plot very well. I wasn't too sure about the agents themselves–I was in total disbelief that Cassie was allowed to fly out of the country in the middle of an ongoing investigation that, let's be honest, she was at the wrong end of throughout.

The Flight Attendant would be a great summer/beach/vacation read. It's thrilling enough to keep you turning pages, but you also don't need to map out characters and plots to try and keep up with things. Maybe hold off from reading it on the plane, though!

(Thank you to the publisher for providing an advance copy in exchange for an honest review)
★ ★ ★ ☆ ☆
dale shaw
I really respect Chris Bohjalian as a writer, which is why I chose to read this novel even after the (relative) disappointment of The Guest Room. The premise of The Flight Attendant is very intriguing, and the momentum from the initial chapter carries the story for the first part of the book. I also appreciated the character of Cassie, the alcoholic flight attendant mixed up in a murder. I found Cassie and the details of her career somewhat absorbing, though I imagine for many readers her repetitive behavior and thoughts could be tedious reading. (For a far better meditation on the mindset of alcoholic, see Caroline Knapp's Drinking: A Love Story or check out Sarah Hepola's book on alcoholic blackouts, which I think was a source for Bohjalian here.) My main problem with the book wasn't really the character or her alcoholism; it was that the writer seemingly couldn't decide whether it was a character study or a thriller. I found the shifting narrations gratuitous and confusing and I just didn't buy the character of Elena, the assassin. Most of all, the denouement and ending seemed to come out of nowhere. The action toward the end felt false and tacked on. I agree with the reviewer who said it's almost as if Bohjalian handed the writing over to someone else to wrap up.
★ ★ ★ ☆ ☆
epstuk
Cassie Bowden is not just an alcoholic, she's obsessed with being an alcoholic. And with her own propensity to make bad decisions. And with generally being a screw-up. And, seriously, did I mention that Cassie drinks? Because we're told that over and over and over again. You know what, Cassie drinks. She drinks a lot. And she likes it. Did I mention that Cassie drinks?

Fortunately for the reader, becase following along while a 30-something year-old woman consistently refuses to do anything sensible is just not a lot of fun, there are larger issues of geopolitics at play in this book. It is those that lead to the dead man in the bed, and that actually drive the story forward as we wonder whether Cassie will live to take her next drink.
★ ★ ☆ ☆ ☆
beth avant
Always been a Chris Bohjaian fan, some books more than others, but this was a big disappointment. I think I am growing weary of alcoholic protagonists who make one bad decision after another. The Woman in the Window, The Wife Between Us, The Woman in Cabin 10, The Girl On the Train, The Couple Next Door, and now The Flight Attendant; are we sensing a theme here? I don't mean that I expect a "Happily Ever After" resolve to every story, but a character with a little common sense and self-respect would be a nice change.
★ ★ ★ ★ ☆
stephanie ellis
Cassandra Bowen is a flight attendant with a history of bad decisions--most of them tied to her predilection to heavy drinking. Mostly her drinking leads to sexual encounters with dubious men, topless dancing, and a few bouts of blackouts. But when Cassie's work takes her to Dubai, she spends the night with a gentleman she met on the plane, drinking heavily with him all evening; in the morning she wakes up next to him in bed and finds him dead, covered in blood. Alone and female in Dubai, Cassie sneaks out of the hotel room and returns home on the plane with her fellow flight attendants, setting off a trail of lies that will haunt her. And in the back of her mind, she fears the worst: could she have killed Alex while drunk? And what will happen when the authorities discover her deception?

This novel starts off with a bang, with Cassie waking up next to a dead man. Once Cassie gets back to the States, I found myself fascinated what could possibly happen for the other 80% of the book. (My mistake, a lot can happen.) The entire novel kept me wondering what on earth would come next. This is a crazy, unpredictable book that sucks you in and never lets you go. I was constantly wondering who the various characters were--who really was Alex, for instance? Is there more to Cassie than we are being told? I was honestly confused for a good portion of the book, which doesn't happen often when I read.

It was really fun and befuddling to piece things together in this one. The book was rather stressful, trying to decipher all the various characters and to deal with Cassie's high-risk behavior. As the end nears, I was actually shocked by a couple of twists, which I really appreciated. It's rare that a thriller truly shocks me anymore. I was truly impressed with this one. The ending was a little odd, but as I pondered it more, I think I'm good with it.

As for Cassie, she was a hard character to like, and there's certainly been no shortage of unreliable drunken female narrators in contemporary fiction as of late. Still, you can't help but get caught up in her story. It's compulsively readable. There are also lots of good flight attendant stories; Chris Bohjalian always well researches his books.

Cassie's chapters also alternate with a woman named Elena, which is an effective storytelling device, and only ratchets up the suspense. Her tale is just as befuddling as Cassie's--perhaps even more so--and just added to my desire to turn the pages and find out what on earth was going on and how these people were all connected. Bohjalian really weaved a fascinating story here, and I love how all of his books are so different. Whereas some can be emotional, this one was truly a thriller, and focused so much on the story and mystery. It wasn't exactly what I was expecting, but it was great.

I also found some amusing little personal tidbits in the book: references to Charlottesville (the second in a row in the novels I read--it's my hometown) and Cassie's Kentucky references, including her attendance at the University of Kentucky. We are, in fact, a UK and UVA household--my five-year-old twins are very divided between the two. It's funny how little things stick with you when you read a novel.

Overall, this was a great read. Completely befuddling, but incredibly suspenseful and just sort of fun. Not at all what I expected from Bohjalian, but a fascinating, enjoyable thriller. I was completely lost in Cassie and Elena's bizarre world for a few days--the sign of a great book. 4 stars.

I received a copy of this novel from the publisher and Edelweiss and Netgalley in return for an unbiased review.
★ ★ ★ ☆ ☆
sriram sharma
I've always liked his books, but this one is not his best. Just before I started this one, I finished "Woman in the window" (how it got on the best seller list is beyond me) and I wasn't really looking for another drunken woman narrator...but that's what I got. The characters were well drawn, but the plot was a bit thin and the ending just came gushing. It took me a bit to figure out the character changes in the ending, and I still don't understand what the FBI interview with Megan had to do with it...where did she get the info she was passing...it didn't add anything to the story. I hope his next book is more of the caliber of his previous work.
★ ★ ★ ☆ ☆
kenneth coke
The thriller genre has been quite over-saturated lately, and thankfully, The Flight Attendant was not what I expected. Although a common stereotype in recent thrillers is a middle-aged alcoholic woman, Chris Bohjalian paints a very different world for his female lead. It is obvious that the ideas and storylines throughout the novel were very well-researched as I dove into a world I knew little about. The story was set at a much slower pace but the possibilities of the storyline kept me reading. I will still be checking out other works from Bohjalian.

Thanks to NetGalley and the publisher for a digital copy in exchange for an honest review!
★ ★ ★ ☆ ☆
thor larsen
I was excited to read this book and while I did think it was ok, all in all it was a bit disappointing. I found the main character to be terribly frustrating and got really irritated with her constant bad decisions and stupid actions. I wanted to reach into the book shake her and say "get a grip" ! I suppose it does say something about the author's skill that he can evoke such strong reactions in the reader but after awhile I just felt irritated. My other objection was that the ending - after a brief "huh ?" moment - seemed rushed & pretty abrupt. It wasn't a bad book and I don't regret reading it I just didn't think it lived up to it's hype.
★ ★ ★ ★ ☆
mary dillon
Imagine waking up in a bed that's full of blood - and a murder victim. That's what happens to flight attendant Cassandra Bowden. She's almost sure she didn't commit the murder - and couldn't be capable of it. Then again, she's a black-out drunk so it's hard to convince herself 100%. I've seen reviews that say this isn't Bohjalian's best work - if that's the case, I very much look forward to reading more from him - I read The Sleepwalker and now this one, and very much enjoyed both. Good pacing, interesting characters, surprises - an excellent read overall.
Thanks to Netgalley and Doubleday for providing a copy for an unbiased review.
★ ★ ★ ☆ ☆
wanker65
On the fence about this one - good writing & mostly good story on the plus side. But very unlikable main character. Cassie is a total mess and whines non-stop about many, many, many faults. She keeps stating she can go "days and days" without drinking when in fact she can't go 10 minutes. She lies, she does very stupid things, she says very stupid things. Personally I liked Elena, the hit woman, more. The story mostly worked until the end when we suddenly got a double agent story line. But it kept me reading even when I rolled my eyes at Cassie's silly justification for all the stupid s**t she did.
★ ★ ★ ★ ☆
shane kirby
Listened to the audio book while on travel. Kept me engaged. I definitely wanted to know what was going to happen. The end seemed a bit abrupt to me, but perhaps I missed something listening to the book that I wouldn't have if I'd been reading the text.

Also, this is not what I call "serious literature". It is well written, the characters are well developed and there is a good plot. If you're looking for meaningful content--what is the meaning of life?--this book doesn't help answer the question. It is entertaining, though.
★ ★ ★ ★ ★
amandahelenphelps
It's easy to see why this book is a NYTimes bestseller—a roller coaster ride of intrigue with a compelling cast of characters. Nothing is as it seems and the unfolding is done in a carefully orchestrated plot. Protagonist Cassie is an interesting study of a binge drinker, making everything she knows questionable—was it a blackout? Read this on Kindle or keep your dictionary handy. The book includes a plethora of Russian words and some fairly obscure English vocabulary as well. This book is for you if you enjoy fast-paced international intrigue presented by original, interesting characters.
★ ☆ ☆ ☆ ☆
litasari
Let me start out by saying I'm a devoted reader. When I get a book recommendation, I pick up the book and I don't put it down until I hit the back cover. When I started reading this book, I approached it with that same fervor, but I just couldn't do it. Any air of suspense that was built up in the first chapter was completely deflated by the second. At one point I literally thought to myself, this is torturous. As a reader, you're beat over the head by the fact that the main character drinks; over and over again we're reminded of the crazy things Cassie does when she's blacked out. It started to feel like a middle schooler was narrating, or someone who had never been blacked out before but was bragging all the same. The language was stilted and forced, as if every other descriptive word in each sentence was carelessly replaced by a thesaurus robot. I found myself actually wincing. The plot was as unimaginative as the one-dimensional characters. The most memorable thing from this book is the lack of consistency. After Alex Sokolov's death, Cassie and her flight attendants realized they'd never been that close to a dead body before, Cassie thinks about attending funerals, but decides they didn't count. A few chapters later, she tells an uninspired story (meant to be an inside look at the life of a flight attendant which was utterly disappointing) of how a man had a heart attack on her flight and died, and her and the other attendants stuffed him in the bathroom. So none of them had been close to a body, except for the time they locked one in the john? Just careless forgetfulness on both the author and her editor. Shame on you both.. Did you even care about this book? Why would anyone ever want to read a book whose author can't care enough to make sure it's consistent? Another reviewer said it best- I'm not as upset about spending the money as I am about losing hours of my life spent reading this. Anyone who gave it a good review didn't actually read it.
★ ★ ☆ ☆ ☆
marlah
Although competently-written, the novel is derivative of many better ones. The reasons it falls flat are many: we have an unlikeable protagonist with a paint-by-numbers backstory (the villain - also a caricature - is far more interesting); the plot meanders aimlessly for too long bringing in subplots (red herrings all); and the ending is rushed, twist by twist. I actually groaned out loud as the author threw out a final last-minute twist; and a laughable ending that will leave you scratching your head. I suppose this was written with Hollywood in mind.
★ ★ ★ ★ ☆
jaci ms darcy reads
I received a copy of The Flight Attendant by Chris Bohjalian from Bookclubcookbook.com and this is my review

I Really flew through this book. Definitely easy and interesting storyline, didn't get too deep into espionage or anything like that so it was very easy reading. That being said, I loved the main character and I hated her at the same time. An author is supposed to make us feel something right? Well I felt something -that main character Cassie drove me crazy. I would hate her so much and then feel so so sorry for her a minute later. It was written so well, it made me feel the character's angst. Thank you for such a great book!

Side note- Love the cover!
★ ★ ☆ ☆ ☆
ashish
Ugh! I am so disappointed in this book after waiting for months to get it from the library.
The plot is similar to 50 other books I've read. Even the twist at the end didn't save it. The most that elicited from me was a "huh".
The characters were never fully fleshed out and failed to attract me with anything more than indifference. Too many loose ends were left dangling.
The author managed to make a good case for AA, the Russia/US relations. Shades of The Americans!
There simply was no originality to this plot.
★ ★ ★ ☆ ☆
holly stauffer
I'm a 32-year flight attendant with a major airline and while some of the airline lingo in this novel was accurate, there was a lot that was not. And as far as hooking up with passengers on layovers...not so much. Not saying it doesn't happen, but especially when flying internationally, most of us are too damn tired and the layovers are too short. I also didn't buy that the FBI didn't really think Cassie was much of a person of interest. I thought she would be a major suspect initially. There were some surprises in the novel and it kept my interest overall, but it was a little far-fetched.
★ ☆ ☆ ☆ ☆
josie harvey
The first 40 pages were very good, promising a very entertaining read. Unfortunately, the promise is not kept. The remainder of the book falls flat to the point where one just begins flipping pages to get to the end.
★ ★ ★ ★ ★
ahimsa
This is the first book by Bohjalian that I've read, although he's quite popular among the patrons at the library where I work. Although, as a non-drinker and someone who has never worked in the airlines, I couldn't relate to Cassie, the flight attendant alcoholic main character of this book, I did like the endearing qualities the author gave her especially her volunteering at the animal shelter (I'm a cat lover). The plot also kept me guessing and turning the pages. The twists at the end were well done. I'm going to look for more books by Bohjalian.
★ ★ ★ ★ ☆
robi
Thanks to Doubleday for sending me a free copy of the book.

This is one of those books with a horribly unreliable narrator that you pretty much hate the entire way through. Or at least I did. It was bad decision after bad decision, even when she knew what she was doing. She just didn't care. And yet I loved this book. Her unreliability had me constantly on my toes trying to figure out how things were going to play out. I have no idea how he pulled it off, but Bohjalian did it again.
★ ★ ★ ★ ☆
kiniaq
What a riveting read! It's quite the page-turner with lots of twists and turns and an ending that was quite a surprise. Chris Bohjalian is a fantastic storyteller, and you can tell he really does his research. I actually learned quite a bit about the life of flight attendants. It's not all glamorous as one would think. Excellent writing and a very complex character that made this book an exciting read.

I received an advance review copy from NetGalley and also ended up buying a hardcopy at a local book festival for my book collection.
★ ★ ★ ★ ★
elizabeth biehl
As a very frequent traveler, I was instantly intrigued by the title of this book alone. It turned out to be one of my best travel-related choices.

Chris Bohjalian had me on the edge of my seat as I followed the travails of Cassie, an out of control flight attendant whose hook up with a passenger leaves her waking up next to a bloody corpse. The ensuing tail keeps taking twists and turns that are both unexpected and yet make great sense. Bad choices compound. Good advice isn't listened to, and people you think you should trust, you really shouldn't.

The Flight Attendant will make even a 17 hour flight in a middle seat seem much shorter. It will make you think twice about both people you don't really know, and people you think you do.

And, it will make you double lock your hotel room door.
★ ☆ ☆ ☆ ☆
maryjane
I agree with the other one star reviews. Unlikeable characters, ridiculous ending. Found myself skipping paragraphs, not a sign of good writing. Too bad, expected a good one from an author I have enjoyed in the past.
★ ★ ★ ★ ★
renaec
Thx to Netgalley, Doubleday, and Chris Bohjalian for this ARC. One of my favorite books this year.!
There are so many intricate weaving of storylines here. Each new chapter brought me one step closer to adventure, mystery, espionage, and even a seemingly kind of friendship for me of all these characters. I even found that I felt sorry for, but started liking the female enemy. There are a few endings in this book, and I saw none of them coming. I would love to see "The Flight Attendant" as a series. This book was so good ! !
★ ★ ★ ☆ ☆
tarryn
Well, I LOVED it, and the end killed it, no pun intended. I loved the way the story unfolded, the characters were well written, intriguing. I suspected one portion of the ending pretty soon in...but I felt like the last 1/4 of the book just wrapped itself up and really disappointed. It would probably make a great movie but that ending needed as much thought as the rest of the book!
★ ★ ★ ★ ☆
javier gilmore
This well told tale of a one night stand gone terribly wrong is a page turner that will keep you up all night.. When flight attendant Cassie Bowen wakes up in a Dubai hotel room to find the handsome, charming first class passenger whose dinner invitation had led them both to his luxurious site dead, she is trapped in a nightmare - she's not even certain that she didn't kill him. With terrific pacing, strong character development and great narrative drive, Bohjalion is sure to hit the best seller must again.
★ ★ ★ ★ ☆
harrycoins
One of my favorite authors so I was excited to read this book and it didn't disappoint. A spy thriller that held my suspense, especially in the last third of the book. Cassie is an alcoholic flight attendant who finds herself caught up in an international mess after a night of blackout drinking and Russian and American authorities after her. As a side note, I love Bohjalian's use of the English language. He uses rarely-used words and is a very intelligent writer, which I love in an author.
★ ★ ★ ★ ☆
alissa thomson
The Flight Attendant follows in the tradition of novels like The Girl on the Train where the narrator is a hot mess. You want to shake main character Cassie Bowden and tell her to sober up! Of course, the story wouldn't be nearly as fun if she did.

Passed out drunk, she wakes up in bed with a dead guy. Instead of calling the police, she high tails out of there, so beginning a fun story of lies and deception. Nothing too deep here, just a whole lot of fun.
★ ★ ★ ★ ★
shanzi
My very first book by this author, but definitely not my last. I thought Chris did an amazing job of making sure everything in this story was authentic and made you feel it. I also thought that there'd be no surprises, but surprise I was wrong. Not your typical thriller, but definitely one you don't want to miss!
★ ★ ★ ☆ ☆
marta acosta
I actually couldn't wait to finish this book, not because it was all that great, but because it was pretty boring. The main character, Cassie, was a total wreck with no depth. I didn't like her and really didn't care what happened to her. The book didn't get good until about 95% of the way in. There were some interesting twists, but they seemed sewn up too quickly. It just wasn't the best book I've ever read.
★ ★ ☆ ☆ ☆
rachel rogers
*** Spoiler Alert ****
Too confusing. It took a while to finish this book, the beginning was promising then it was just boring and dragged out.
I was confused at the end, like who did Buckley or whatever his name work for, how did he not know this Miranda so why did he kill her?? Why would he want to kill Cassandra if he knew she didnt kill Alex... made no sense. It wasnt even exciting. Blah
Also, too much Russian spy talk for me.
★ ★ ★ ★ ☆
dennis brock
Cassandra Bowden is a bit of a mess. An international flight attendant, she drinks too much, sleeps around, and is often self-destructive. However, on an overnight in Dubai, she gets involved with the wrong passenger, a Russian-American hedge fund manager with questionable ties. She wakes up in his hotel room after a night of drinking to find him next to her with his throat slashed. Did she kill him? Did someone else? Cassie leaves on her flight and tries to figure out what happened. Also key to the story is Elena, a Russian spy, whose story becomes intertwined with Cassie's.

The book opens very dramatically, and Cassie is established as a sympathetic character. However, some of her choices are really over the top. There are family members, acquaintances, and other men who help Cassie try to find her way. Her lawyer, Ani, is one of my favorite characters in the book, and I wished that she would've played a larger part in the ending. The book brands itself as a sort of international spy novel, but the individual narratives aren't completely balanced. There was a lot of suspense that unraveled at the end a bit too quickly for my tastes. However, I enjoyed the descriptions of the airline industry and the intricacies of flight crews and overnights. This was a great diversionary read and compelling plot.
★ ★ ★ ☆ ☆
brittany c
I thought I would really like it, but after one-third of the way into this thriller (?) it became repetitive. In case you didn't understand the first 10 times that the main character is an irresponsible drunk, you were told 20 more times. The twists were lame, maybe added after the first couple of drafts were written. It might make a good movie in the right screenwriter's hands.
★ ★ ★ ☆ ☆
abigail smith
I'm a big fan of this author but this book was a disappointment. It started off well enough and kept my interest through most of the book (despite my growing weary of Cassandra's drinking and poor choices) but it deteriorated rapidly near the end. And the ending itself was ridiculous! The author must have been desperate for a way to wrap it up, but it's pure B-movie comic book nonsense.
★ ★ ★ ☆ ☆
alina brewer
3 1/2 Stars
This book was an entertaining read from the get go ... BUT ... the ending left me frustrated and filled with questions. There was so much lost potential. Parts of the storyline were repetitive and implausible. Cassie's character was never quite redeemed until the epilogue, which was too late to really connect with her. Started strong, but unfortunately didn't cross the finish line.
★ ★ ★ ☆ ☆
michele renee renaud
This book was given to be as a gift and I'm glad that I didn't pay for it. I've read other books by Bohjalian that I enjoyed. This book started off really good but went down hill. Self destructive behavior was too much. Drinking, casual sex with strangers was rampant throughout the book. The ending was as good as the beginning. It was the in-between that did not make the mark
★ ★ ★ ★ ★
padawan
I read the Midwives years ago and remembered that I really enjoyed it. I don't know why I haven't read any of his books since, but in the last month have read two more of his books, The Flight Attendant one of them. I enjoyed the book immensely because he really goes into each of the character's thoughts and actions, believable characters and themes, there is mystery, and the ending is not what you expect. I intend on reading through all of his novels now and he is moving up to one of my favorite authors.
★ ★ ★ ★ ☆
luisa b
Although I thought it would be more intense and full of action, it did offer a lot of surprises I never saw coming. I didn't like the super long prose about Cassie's drinking (over 1/2 of the book), I get it was a major player in shaping what happened to her. I like the ending, I was praying it wouldn't go dark and make me guess what happened.
★ ★ ★ ☆ ☆
candace morris
I listened to The Flight Attendant on CD from the library. It took about 10 chapters to get into it but I was a captive listener as I drove around in my car. The main character was incredibly frustratingly self destructive. I don't know if I would have stuck with the story had been reading it. I suggest reading a sample to determine if you like it.
★ ☆ ☆ ☆ ☆
jennifer silverstein
The unlikable heroine of this book is an alcoholic. After reading this book I was tempted to take a bottle of tequila and use it to forget the hours I wasted reading it.

An improbable scenario that could have been narrated in 10 pages is extended to 358 pages by descriptions that are irrelevant and boring. Don't waste your time, and read something else.
★ ★ ★ ★ ★
joyce stevens
In the wrong place, at the wrong time is an understatement and then some! The flight attendant wakes up next to the dead body of her latest one night stand. Why was she spared? Was she right next to him when it happened? Did she do it herself? She was so intoxicated, she isn't quite sure. One thing is certain, she just turned her life into one hot mess.
★ ★ ★ ☆ ☆
andrea yung
This is the story of Cassie who is a flight attendant and goes to a hotel room drunk with a man. She wakes up next to his dead body with zero recollection of her evening. She goes on with her life like nothing happened. Through all the twists and turns through out the book you learn the entire story. I received an ARC of this book from NetGalley and Doubleday. All opinions are my own.
★ ★ ★ ★ ☆
scott meneely
An intriguing look at the life of a flight attendant, who is an alcoholic with a history of blackouts. On a routine flight to Dubai she enjoys flirting with the customer in 4 C., agrees to meet him after the flight and changes the course of both their lives. This novel is suspenseful, frightening and pulls you into it's web. The ending is both shocking and satisfying.
★ ★ ★ ☆ ☆
jennifer gray
Saw some one else call this a slow burn of a novel and that's perfect. The ending leaves much to be desired though, as a sudden development of violence after they're only been some in the beginning with the initial murder seamless out of pace with the rest of the book and with the character of Cassie. It is confusing to suddenly have so much information about the minor spy villains in the last chapter when they are the most unimportant characters in the book. However the characterization of Cassie and her alcoholism, self-destructive behavior, and slow start to take control of her life make for good reading of the character drawn as a real woman.
★ ★ ★ ☆ ☆
emily booth
I almost stopped reading a couple of times when the plot was driven by coincidence or a simple sleight of hand. What kept me going was the author's understanding of the character of Cassie, the binge drinking alcoholic who hates herself but not enough to stop drinking. As for the "mystery", the ending was too pat by half.
★ ★ ★ ★ ★
mr c
Chris Bohjalian is a master storyteller. The amount of research he does for each of his books is incredible. In his latest book, The Flight Attendant, he's done it again. A story full of twists and surprises, and a protagonist who you're not sure if you feel sorry for, or if you just want to shake and tell her to get her act together. The story is a page turner and so timely.
★ ★ ★ ★ ☆
brenna
I read this book because my best friend recommended to me. I was so engrossed in this book, I couldn't wait to see how it would end. That was my only problem with the book, which I loved up until the end. It wasn't a satisfactory ending. I just felt that could have been better. Until then it was amazing.
★ ★ ★ ★ ★
darrin russell
I was caught up in this hapless Flight Attendent's seemingly reckless life from the first, though with horror at her current life choices. Then bam! It got interesting real quick! As I quailed at her blunders & feared for her future, I continued to await my expected ending! Oops! Wrong again, keep reading. Chris Bohjalian is one darn fine weaver of tails!
★ ★ ★ ★ ★
infomages publishing
Chris Bohjalian has long been one of the best literary writers on the planet.

In recent years, he has set his eyes on both thrillers and supernatural stories. Needless to say, the outcome has always been a well written and plotted novel. THE FLIGHT ATTENDANT is no exception. When Cassandra Bowden wakes up to a bed full of blood she instantly panics. Not only could her job with the airlines be in jeopardy but an FBI investigation is soon to follow as the deceased was unknown to her and she lied her way past the authorities. However, the truth always catches up with you...
★ ★ ★ ★ ☆
hephzibah
The Flight Attendant by Chris Bohjalian gives the reader a "heroine" with a lot to be desired. Story is slow at times and close to the end I had decided on 3 stars for this book. Then there was something (no spoilers from me!) that made to up to 3 1/2 which is impossible, so 4 stars it is from me.
★ ★ ☆ ☆ ☆
demetri broxton santiago
This is not a good book, there is no mystery or suspense. I can not believe all the rave reviews, the main character is an awful, I honestly don't believe she Handle a job a as flight attendant. The whole Russian side of the story is boring and very predictable. Same with the ending, predictable. Save your money and time!
★ ★ ★ ★ ☆
rik albani
A self destructive flight attendant that gets in way over her head. She drinks too much, picks up strange men. Then there is Russians and money transfers and all that international intrigue that at times was confusing but it kept me turning the pages. This was a clever multi layered thrill ride.
Novels & Latte
★ ★ ★ ★ ☆
abdul
I read it in a day and a half, only because I didn't want to finish it too soon. I found the protagonist to be realistically flawed, and the plot to be refreshingly unpredictable. I'm glad to see it's going to be a movie - I was imagining that as I read it. Not as depressing as The Guest Room.
★ ★ ★ ★ ☆
elifobeth
A flight attendant with a huge drinking problem wakes up next to a dead American (or is he?!?) businessman with his throat slit. Who did it? Could she be next?

It seems to be a trend to have a female protagonist that drinks way too much. Girl on The Train and Woman at The Window are two recent ones. The drunk blackouts are a little TOO "convenient" for the plot at times, but this protagonist is certainly more likeable than annoying (which happens in other "flawed" characters.) There's a big twist towards the end of this novel that was very surprising and not at all expected. Overall, a solid whodunit with spy action that left me wanting to read more.
★ ★ ★ ★ ☆
steven gilbert
An alcoholic flight attendant hooks up with a passenger for a night in Dubai, and subsequently experiences intense confusion, fear, and a sense of her life imploding. Well written with excellent plotting, sense of place, and some very well portrayed characters. Hope there are other books by this author.
★ ★ ★ ★ ☆
crystal hacker
This book held my interest but it's not my favorite book by this author. He crafts a great story about a Flight Attendant who is a boozer and a flirt and gets involved with the wrong crowd. She wakes up one morning after a drunken evening to find herself in bed with her dead companion from the night before.
★ ★ ★ ★ ★
c tia santos
Like most good mysteries, The Flight Attendant not only had me wondering what happened, but why. When I was only halfway through the story, without answers to either question, I thought I lost access to my electronic copy of this novel. I spent months wondering "what ever happened" so I was elated to find that I could recover my copy! Perhaps this built up the suspense more than a normal situation but I was very pleased not just with knowing what happened but why and how. The ending did not disappoint. I will be looking into more novels by Mr. Bohjalian.
★ ★ ★ ★ ★
ellap
I was so blown away by "Midwives" and "The Double Bind" that I didn't think the brilliant Bohjalian would ever write another book as good as those. But he did. "The Flight Attendant" is a thriller, with great character development. Buy it. You'll like it.
★ ★ ★ ★ ★
amelia wimmer
Loved it! It keeps getting better as it goes, and the end was very satisfying. Don't believe the naysayers. It's fantastic. It was satisfyingly scary without being too terrifying, and the author definitely was able to surprise me. Give it a try.
★ ★ ☆ ☆ ☆
anita allen
Nothing ever really happened in this book...at all. The very end was a little excitement, but the rest of the book was booze, sex and bad decisions. The whole premise of the story was lame and tragic timing. Kind of meh overall.
★ ☆ ☆ ☆ ☆
einass
This book was a struggle to read right from the beginning and it never improved. I kept thinking that it had to get better. have read other books by this author which I liked, so I assumed it would be a good read. It was boring, way too long, repetitive and the characters were shallow and unlikeable. It was basically a trashy spy novel. I honestly can't understand any positive reviews.
★ ☆ ☆ ☆ ☆
marc
There was not a single redeeming quality in this book. I hated the characters. The plot was childish, vacuous, and ridiculously simplistic. The writing was barely above a 6th grade reading level and the occasional reference to Russian existentialist literature was ametuerish and hugely under developed. Had it not been chosen for a summer reading assignment in my book club, I would have stopped reading after the first 50 pages. Do yourself a favor and read anything by Tolstoy instead. You will get several orders of magnitude more experience and pleasure from that.
★ ★ ☆ ☆ ☆
clint
Poorly written and at times poorly researched (acrylic paint in Renaissance times, anyone??), this seems to be a short story painfully elongated into a novel. Transitions are awkward between points of view, and characters repeat their motivations ad nauseam. This feels like a rushed effort to make some money and fulfill a contract, rather than deliver a novel to be proud of. I want my few hours back that I used to read this.
★ ★ ☆ ☆ ☆
mohamed fouad
I think this book couldn't figure out if it was about the life of an alcoholic flight attendant, or Russian spies, so sadly it failed at both. Disappointing because the initial storyline had great potential.
★ ★ ☆ ☆ ☆
cathe
How many ways can you describe an alcoholic apparently just like her father? The main character is completely unlikeable and so stupid as to be unbelievable. I usually like this author but this book was a huge let-down.
★ ★ ★ ☆ ☆
sarah stacey
I paid a lot for the hard bound and was absorbed in the story and most annoyed at the ending which was so abrupt, it left many loose ends and teasers of a sort. I do not want to spoil the book for others as it was a good read.
★ ★ ★ ★ ★
katisha
Seat of the pants gripping from page one until the final page. High tension, intrigue and a completely sympathetic protagonist who makes one bad decision after another until she finds herself deeply enmeshed in intrigues far beyond the scope of her experience. With her life in peril, her credibility in ruins and enemies in the highest reaches of power, she has only her own resources to rely on to find a way to save herself.
★ ★ ★ ★ ★
fiveyearlurker
Enveloping characters. Lots of twists, turns and suspense. The author takes a trite stereotype (an international flight attendant who drinks her self to oblivion, dances on tables naked and has gratuitous sex with whoever she latches onto) and makes it into an interesting novel.
★ ★ ★ ☆ ☆
michelle james
Having finished reading The Flight Attendant, I'm ambivalent. Chris Bohjalian is a talented writer and the book is indeed a page turner, but the story's climax is arbitrary and artificial, and deeply unsatisfying.
★ ★ ★ ☆ ☆
urmea
Cassie was not a character I could care about. Chapters about drunken stupors and self-hate seemed to go on and on. The end of the book also seemed strange and unsatisfying to me. I do feel Bohjalian presented a clear picture of what it must be like to be an alcoholic, craving that next drink and losing self-control and all caution.
★ ★ ★ ★ ☆
traci duckworth
The Flight Attendant is a well-written spy vs spy novel without too much gore. The twists keep you guessing right up to the end. Chris Bojalian creates a complex protagonist who is unpredictable and human. Very good entertainment in a contemporary background.
★ ☆ ☆ ☆ ☆
elena petrova
Well....am I the only person who is sick of reading books where the women are drunks? I only know 1 woman like that. Maybe it's the city I live in, but I don't want to read about it, watch, watch them on tv or the movies. I prefer reading about intelligent women.
Mrs. Big Daddy
★ ★ ★ ☆ ☆
melissa segall
I have loved this writer's other books, but this was not up to par. I, for one, am tired of reading about needy females who propel themselves into bad situations through their weaknesses and poor decisions. I am wondering if anyone else feels the same way. Not much excitement in this book. Disappointed in the plot and characters. Better luck next time.
★ ☆ ☆ ☆ ☆
kalee
Download from local library. Kept putting me to sleep. Might be a cure for insomnia but as far as I can tell it is about a drunken slut who gets involved with some bozo bad people. Please please when is the next Michael Connelly book going to be released?
★ ★ ★ ★ ★
redmp
It's hard to guess what a Chris Bahjolian book is going to do. They rush toward a cliff you just "know" is coming then veer off on a forest path you did not notice was there. I have to keep reading to find out if the end is the cliff or the forest.
★ ☆ ☆ ☆ ☆
onikah
I'm on page 79 and I don't know if I can go on. I paid $12.99 for the Kindle version. I NEVER pay full price but I splurged and I'm beyond disappointed. I could have bought a good book! How many times in the first 79 pages do we have to be reminded she blackout drinks and sleeps with strangers? I got it after the 20th time...ugh!!!!!
★ ★ ★ ☆ ☆
jane haase
It was slow at the begining and then built up to lots of twists and turns and then just dropped you at the end. I did not like the main female character. In the middle more and more people entered the book and was hard to keep track of who was who and who was doing what.
★ ★ ★ ☆ ☆
mircea
I was soooo excited for this book to come out! It had such a draw with the description. But it was just terribly slow. I wouldn't rate it below a three just because there were some interesting parts but three stars is as high as I'll go. I did feel there were one or two loose ends as well.
★ ★ ★ ★ ★
carrie stevens
Here are twists and turns that suddenly appear and it all starts making sense . Cassie ' s life is such a mess of her own making but you wonder right up to the end if she is going to be alive at the end
★ ★ ★ ☆ ☆
fionna stewart
I don't understand why all the books published these days seem to be told from two points of view. The half of this book told from Elena's viewpoint was a snooze fest. I even found myself skimming entire chapters which I NEVER do. But I finished the book which seemed to end very abruptly considering how much boring time was spent on Elena.
★ ★ ★ ★ ★
sara jones
The Flight Attendant is yet another AMAZING testament to the power and prolificacy of Chris Bohjalian's remarkable imagination and quill. With each new book he takes us further from the last one, into newer realms and amazing characters that sing with authenticity. BRAVO!! Kudos and congratulations to yet another bullseye from an amazing storyteller who inspires to no end!
★ ★ ★ ☆ ☆
kathy
Started off well, but it went on too long in too much (unnecessary) detail. Then the ending happened so fast that it wasn't entirely clear what happened. The epilogue didn't quite cover it either. Overall, meh.
★ ☆ ☆ ☆ ☆
bruno
Unlikable main character that can't get her s**t together to save her life. End is so choppy that I was confused as to what actually happened and yet too bored by the book to reread any section to make sense of it. An unfortunate waste of time. I've never read one of this authors books before and now doubt I'll read any others.
★ ★ ☆ ☆ ☆
sadaf
A mediocre story that was not a page turner and filled with incorrect verb tenses, lack of commas to indicate pauses or change of thought and actual missing words. Are these grammatical errors a function of lack of proofreading/editorial review at the publishers or conversion to the Kindle format? A reader should not have to reread sentences for them to make sense.
★ ☆ ☆ ☆ ☆
rachel michelson
I can't believe Chris Bohjalian wrote this worthless piece of trash. I believe someone stole his name and is thus producing this nonsense that the real C.B. would be embarrassed by. This is not the Chris Bohjalian of Midwives or Skeletons at the Feast. What happened? So very disappointing. If your a fan of his, stay far away.
★ ☆ ☆ ☆ ☆
melissa conrad
I rarely write reviews, but I just finished this book and was very disappointed. Especially in a mystery book, the ending has to be excellent with lots of strands that tie together in an interesting way. This ending was unsatisfying and confusing. Don't waste your time.
★ ★ ☆ ☆ ☆
doreen
Repetitive, like one of those shows that recap after every commercial break. Too many characters with names that started with M i don't like when authors do that. don't want to have to take notes to remember who is who. Minus those picky things of mine the story i thought was good. It would make a pretty exciting film.
★ ★ ☆ ☆ ☆
helen laycock
Super boring. Good premise that dissolved into tedium. Expected more from this good author. Felt like he was hammering home the plot through 3/4 of the book. We get it already! 2 stars for the concept/ subject.
★ ☆ ☆ ☆ ☆
fajr muhammad
I've never written a negative review for a book before, but this one was so disappointing. The plot consisted of a lot of descriptions (character's inner dialogues) and almost no action. I wish I hadn't wasted my time on it. :(
★ ★ ★ ☆ ☆
reilly
I read this in a day because I wanted to see how it unfolded. But the unfolding was such a let down. The ending was unexpected but not in a clever way. I also found the second half of the book dragging. I liked the insider look into being a flight attendant but even that fell short.
★ ★ ☆ ☆ ☆
jennifer jasper
The premise sounds intriguing, but the delivery is terribly boring. Most of the book drags on but the last few chapters are extremely rushed with a horrible ending. Luckily I got this for free- I would not recommend anyone wasting a penny on this book.
★ ☆ ☆ ☆ ☆
sue mckeown
Not a good read. Boring, drags on and on and the main character is just stupid. Kept waiting for the story to start and was still waiting at the end of the book...I have enjoyed some but not all of his previous books.
★ ★ ★ ★ ★
jim demicco
One of those "I couldn't put it down novels". I kept wondering what she was thinking and what she would do next. This was recommended on the Meghan Kelly show by a group of authors and it's a winner.
★ ☆ ☆ ☆ ☆
ana elvira
Reading this book was a waste of time. I kept expecting it to get better, but it never happened. I forced myself to finish it. Couldn't imagine how it would end. I've read at least five of Chris Bohjalian's books and enjoyed maybe two. Angie
Please Rate The Flight Attendant: A Novel