Seduction (Curse of the Gods Book 3)
ByJaymin Eve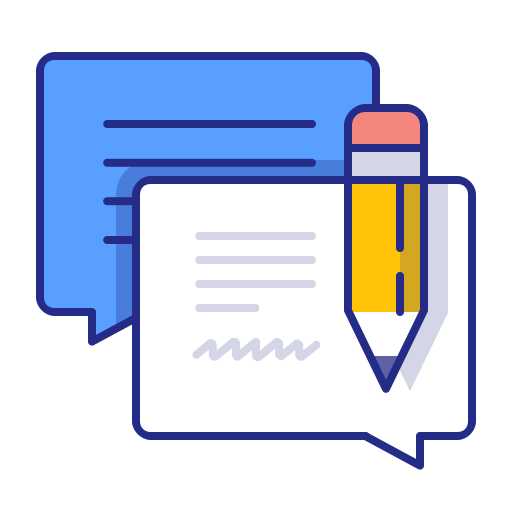 Total feedbacks:130
★

★

★

★

★

★

★

★

★

☆

★

★

★

☆

☆

★

★

☆

☆

☆

★

☆

☆

☆

☆

Looking forSeduction (Curse of the Gods Book 3) in
PDF
? Check out Scribid.com

Audiobook
Check out Audiobooks.com
★ ★ ★ ★ ★
sage adderley knox
Seduction is the 3rd book in this series and it is the best one yet. Willa continues to make me laugh all the way through each book but it doesn't take away from the importance of the scene. Ive been waiting for some steamy moments and the heat was definitely kicked up a notch in this book. I couldn't recommend this book enough and I am already impatiently waiting for the next one!!
★ ★ ★ ★ ☆
heather z
Another great collaboration, between these two authors. This isnt my first reverse Harlem so I have been pleasantly surprised and enjoyed reading about the struggle of the AlphaNess of overcoming sharing. This book in the series felt a little short on character development and storyline. This will not stop me from reading the series. Yael is my favorite and he is mine!
★ ★ ★ ★ ★
huyett
The story keeps building and you know what's coming and then you don't! I love that it keeps me guessing and surprised. I ? that she keeps building her relationship with the Abcurses. Definitely worth the read! I don't usually write a review, I often just mark the stars, but when I am left wanting more and enjoyed the experience of the story I will leave a review.
★ ★ ☆ ☆ ☆
rahsaan
Slow, repetitive, and no real progression. Sadly no real humor either. Some minor development, but those just rise more Questions. Such as her mother- how? Why? Her being present is just becomes worried.
★ ★ ★ ★ ★
kayleah weeks
I have enjoyed each book in this series. I love the characters, Willa is a hoot. I was happy to see the brother-sister pact broken. That added the spice I was looking for. I just do not know how she will handle all of that alpha goodness!! I cannot wait until the next book comes out and really hope it does not take too long.
★ ★ ★ ★ ★
brittanie
I think it was a good book. Not great and not bad...just good. It had Willa the klutz and the 5 hot Abcurses...yummy! The story moved a little on taking the "relationship" further. I can say that I finally felt like I was reading a somewhat "Adult" book. Kudos to the writers for a good continuation to the story. I wish it was a little longer though but still, a good effort. Can't wait for the next book. Oh, and I still can't pick a favorite Abcurse...they are all so perfect!
★ ★ ★ ★ ★
shelly
I can't really describe how much I enjoyed this book. The action is great, the romance is steamy, and then Willa's POV continues to be hilarious throughout it all. I legit laughed out loud more times reading this series than I ever have with a book before. Can't wait for the next one!!!
★ ★ ★ ★ ★
kimber
Hilarious, exhilarating, and all around awesome book! This series is giving me anxiety waiting between books. My only issue is that the much anticipated love scene was ... lacking sparks. I mean after three books i was waiting for a fireworks show, but that is ok i still love Willa and the boys
★ ★ ★ ★ ★
crystal simmons
I swear these books keep getting better as they go along. It starts out with things still unsettled in Blesswood. Emmy is acting strange, the Abcurses are in trouble and Willa is loosing control of her powers. This book had some heart breaking, sweet, sexy, surprising, and hilarious moments. The ending left me dying for the next book!
★ ★ ★ ★ ★
elise conner
This book (the third in the series) was my favorite so far! The challenges that Willa and the Abcurse brothers face are the most difficult they've seen yet, but they manage to make it through all the Chaos in their lives and come out (mostly) ok on the other end! The events at the end of the book were an unexpected surprise and put me through so many emotions, and now I can't wait to find out what will happen next!
★ ★ ★ ★ ★
robin
Yepp, Seduction is a masterpiece, just as I suspected!!! Jaymin and Jane have worked their magic again and created this special gem of a book!!! Without a doubt, my favorite Curse of the Gods book!! Willa had me crying, laughing, snorting, shaking my head, and crazy cheering for her. She finally got her Abcurses to drop that silly pact and share her the way they all wanted. When she eventually had that emotional and bodily connection with Yael and Rome, it was so perfect and had me happy dancing for her. I love how they all want her, they all protect her, and they all love her. The revelation of Willa's mother as a topia robot server was such a shocking scene and definitely a big part of the book. But what really intrigued me is Cyrus' weird bond with Willa, and his protection of Emmy. I'm very interested in finding out what he wants with Emmy and why he protects her and watches over her for Willa. I love Willa and Emmy's bond as sisters. They're both strong and fiercely loyal to each other. I adore the Panteras and how Willa formed a bond to Leden. They hold so much wisdom and gave us many clues to Willa's birth and right in Topia. I can't wait to find out more about Willa's father and how she was healed with the water. I'm also curious to see how Donald or Willa's mum acts next and if she ever really recognizes her daughter. I also want to know more about Staviti's plans and Rau's crazy intention with Willa. I believe Willa and the Abcurses are all more powerful than we know and will set the world right. I'm obsessed with this series and I need more!!!
★ ★ ★ ★ ★
lorraine trudeau
I'm loving the writing duo of Jane Washington and Jaymin Eve. Two of my favorites. They have created characters with depth and I see my own internal thoughts mirrored in Willa. This is a continuation of our tale and it doesn't disappoint. If you've read the first two don't think just read. If you've not read them start with Trickery and go from there.
★ ★ ★ ★ ☆
jacqi
OMG! I can't even begin to tell you what this book did. Willa is finally getting a slice of the Accursed and sang is it possible to get any hotter? I need to know what happens next and what will happen with Willa. Will she learn the balance of Chaos and come into her new life? I sure hope so and soon. Can't wait for the next one.
★ ★ ★ ★ ★
fibromiteraye
I haven't heard any news of part 4 so I really hope it comes out later this year. The authors are definitely keeping us in suspense! Call me weird, but I love the poly-amory of this story line. I'm sort of sick of always seeing men with multiple women. I think it's amazing that this chick has five fine gods wrapped around her finger. I'm here for more group love scenes, mystery, and hopefully finally figuring out what the heck Willa is!
★ ★ ★ ★ ★
jen hitt
The only bad thing about this series is that nothing else you read after the latest instalment will quite compare or get it as right. The set up one liners are the actual best - this book has it all - laugh out loud moments, moments of sadness and moments where you need a fan to cope with the hotness of the abcurse boys. I love it and am sad I have to wait for book 4! Whatever you expect with this book it will exceed it. Best book in the series yet!!
★ ★ ★ ★ ★
amanda gentle
If I could give more stars I absolutely would ?. This series is extremely entertaining. Easy to read without being predictable. The characters are lovable and unique. They have depth. The interactions will leave you laughing, or teary eyed, etc. It's a fully developed world with all the fixings. An RH Series with a real slow build-up. Very Tasteful without being too PG. Really awesome!
★ ★ ★ ★ ★
elifobeth
This is one of my favorite series. This was probably the best one so far. So much action! It has everything you want from wanting to cry then non stop laughing. Willa is hysterical and the boys ugh! The part with Rome and Yael OMG! The ending was good but still so many questions. Can't wait for the next one. Two to go!
★ ★ ★ ★ ★
nimisha
Not even sure where to start with this review. Iv been not so patiently waiting for what seems along time for seduction! It was amazing loved every second of the book. I just love willa her character is amazing and i can not get enough of her! There was many surprises in the book haha I loved the waterfall seen was a long time coming! All i can say if you haven't read this series pick up a copy and catch up to seduction! I cannot wait for the next book I love this series so much if only the characters where real!
★ ★ ★ ★ ★
saylee padwal
This whole series, so far, has been incredible. The story is not cookie cutter, in the least. It is a fresh take on timeless mythological personalities.
All of the books start slow. Be patient and you will be rewarded.
I'm addicted to these characters.
(Happy Sigh)
I am eager to read the rest of the series!
★ ★ ★ ★ ★
forough sharifi
This book was Amazing! There were so many funny moments, and quotes I want to keep forever. There is also some more steam in this book, that waterfall part was so hot!!!! Finally!LOL. Of course it left me wanting the next book, and now I don't know what to do with myself while I wait. Highly recommend this book series?
★ ★ ★ ★ ★
emma cleveland
This series just keeps getting better and better. It actually has a legit storyline, and I loved the twist this book! Willa can sometimes get on my nerves and be a bit over the top, but I still like her and I'm constantly laughing out loud. It almost reads like an episode of Gilmore Girls with the quick and witty banter
★ ★ ★ ★ ☆
suzie lutz
I really enjoy this series. I really should have taken time reading this book, but I seriously devoured it in one sitting.
Willa is a relatable character to me because she is clumsy and doesn't always have a filter in her inner dialogue.
The Abcurse brothers continue to get yummier.
Downside is that the next book isn't out yet!
★ ★ ★ ★ ★
santhosh guru
FIIINNNAAALLLLYYYY!!!
I have been biting my fingernails and twiddling my thumbs waiting for the amazingness that is Jane and Jaymin's writing. And I was NOT disappointed. I swear. If it's possible, which obviously it is, I fall more and more in love with these characters with each book. If you have not had the chance to read these, PLEASE! Do yourself a favor and GET THEM. You will NOT regret it. Now, I get to reread all three in order to sustain my crazy until the fourth comes out.
★ ★ ★ ★ ★
memma
This third instalment of this fantastic series was highly anticipated and it did not disappoint in any way. The authors have continued as they started off, keeping the story moving and developing well. Willa is as quirky, hilarious and as loveable as ever. The fabulous Abcurse brothers continue to keep her on her toes though and her head spinning. There are a few twists in there that I wasn't expecting and this just highlights the fab work and thought from the authors to keep this story fresh and entertaining. Some questions are answered but oh so many more questions! I read this in one sitting and am going to be rereading all three in the series soon. Highly recommended read, you do not want to miss the next chapter in this great series. Brilliant!
★ ★ ★ ★ ★
kathleen gresham
Willa hasn't had the greatest life, but being the bestie with 5 gods has begun to even it out a little. Emmy I suspect, is going to surprise everyone an also Cyrus I expect to have a few tricks up his sleeve! Can't wait to read the others.
★ ★ ★ ★ ★
elizabeth eva
I have to say I LOVE this series. Seduction is the third book in this series (yes you really do need to read them in order!) It made me laugh constantly (and out loud more than a couple times.) I don't know where Jane Washington and Jaymin Eve came up with their dweller, Sols and Gods theme but it's amazing.
★ ★ ★ ★ ★
med marashdeh
It's just so much to enjoy about Willa. Awe man I kinda feel like she is rambling most of the book but I also feel like the book would be terribly boring if I couldn't get a understanding of what was going on in her crazy little head. I'm totally rooting for Will to kick some butt in the next book.
★ ★ ★ ★ ★
rebeca fraga
Oh man where do I even begin, it was fricken fantastic! I always knew Willa and the guys would become more than friends haha. I also knew fmshe wouldn't end up being Rau the ballbags toy either. I read this in a day or so. This series does not disappoint. And that ending....to be continued ❤❤❤❤❤
★ ★ ★ ★ ★
eunice kim
I am not good at reviewing, but I know a good - make that AMAZING- book when I read one and I have been hooked since page one of Trickery. This is a story so easy to fall into and something different from anything I've ever read before. It's un-put-downable! If I could I would give it 50 stars. You don't want the thrill ride to ever end.
★ ★ ★ ★ ★
jeremy lasda
Willa has to be One of my favorite characters ever. The Abcurse brothers...sigh. Don't know which I'd want for myself. I never thought I'd be into harem, but Jaymin and Jane has done such an amazing job. From laughing out loud to crying and then back to laughing. The only downside Is, how long until book 4?
★ ★ ★ ★ ★
jeff nicolai
I love this series! It just keeps getting better and better with ever book! New twists and turns more hilarious commentary from our little dweller Willa that we all adore ❤️ it's super hard not to post spoilers but this book is fantastic and kept me guessing! I cannot wait for the next installment!!
★ ★ ★ ★ ★
april stevens
I am very invested in this series and these characters. I can't wait to see what Willa and the Abcurses do next with her new status. Kudos to the authors on creating a world I wouldn't want to live in but am thoroughly enjoying reading about. Love the dynamic between Willa and "the boys."
★ ★ ★ ★ ★
jose
I was laughing and cringing in this next installment and wishing it wouldn't end. We've learned so much about Willa and her guys and I'm loving the next phase of their relationship. Looking forward to more of this great harem. And hopefully a surprise addition to their mix, cuz he's growing on me.
★ ★ ★ ★ ★
whmartin
Who can call it a curse when you are soul linked to 5 Hot gods!!!!
Another great book! I can't wait for the next one!! In the first two books you think you know what Willa is, or will be. However this book throws you a curve ball! And what an awesome one it is. I can not wait for the revelations yet to come!
★ ★ ★ ★ ★
robin grover
The fantastic Jane & Jaymin have joined forces to create this amazing series! More Willa & the Abcurse brothers! Willa reminds me of myself on her clumsiness. I am so glad Seduction is finally here. I reread the full series & laughed so hard, I peed a little! Cannot wait for book 4! #WhyChoose
★ ★ ★ ★ ★
ali vaez
Oh my!! I love this series! And I literally love Willa! I feel like she's my soul sister, if only I had myself 5 guys like she has!
This is another brilliant book from two amazing authors, it has me on the edge of my seat wanting for me, and I'm extremely impatient for the next one!!
★ ★ ★ ★ ☆
hamish mack
Willa is a powerful force, even if only by accident, and her antics made me laugh out loud a couple of times. However, the plot did not impress me. While it was fun to follow Willa, quite a lot of her 'adventures' did not make sense in the overall picture and felt like place fillers..
★ ★ ★ ★ ★
kerry price
Jane and Jaymin have done it again!

I was glad to finally see things heat up a little more between Willa and her guys. Rome is definitely one of my favorites. I swear every time I read these books, I look like a crazy person by how abruptly and loud I laugh throughout these books.

I loved every minute of it and can't wait for the next one!
★ ★ ★ ★ ★
lizardek slaughter ek
Yet another great read in The Curse of the Gods series. We delve a little deeper into the lives of Willa and her Sols. This series has a little bit of everything for every fan of all genres. Love, mystery, suspense and everything in between. If you're looking for a new series that will keep you turning the pages until the end then this is the series for you! I can't wait to see what the God's have in store for Willa next! Jaymin is an amazing writer and keeps you hoping and waiting for more!
★ ★ ★ ★ ★
ellyn honey
Wow!! I just loved this book! I really enjoyed the continued relationship development between Willa and the Abcurses. It makes me so happy that things finally start happened with their relationship. I just love all the Abcurses! #whychoose I can't wait to see what happens next!
★ ★ ★ ★ ★
keith zimmerman
* I guess this is a spoiler*

I have been waiting for the sex to arrive. I still gave it 5 stars since I'm obsessed, but I am sooooo sad that I got my hopes up. I felt like we needed some super-gods like amazing earth shattering sex lol what I got was simple?!
★ ★ ★ ★ ★
eric leslie
Comical and lighthearted action without being vulgar. The books remind me and give me the feel of a comic book without the pictures. I enjoy reading the series and get a good laugh while looking for the message hidden in the story. I hope the author comes back with the next book pretty soon.
★ ★ ★ ★ ★
rosann schwartz
I have to admit first off that Jaymin Eve is by far one of my most favorite authors. Her writing is fluid and creative. It keeps the reader intrigued for the whole story. Her characters are so easy to fall in love with and so is the story. From the moment I begin reading until the end of the book, I cannot put it down. This series just keeps getting better and better! Can't wait for the Next one!
★ ★ ★ ☆ ☆
jon hunley
I swear i was salivating to read this book after reading book 1 and book 2... but honestly, i felt let down. It was ok. Some really good stuff. A ton of the same, same. I guess it just felt like it was rushed to make the deadline toward the end. I really hope the next one is more developed because this has been a great series so far.
★ ★ ★ ★ ★
manfred
I am both wanting to hurry this series along to find out what happens, and desperately wanting to drag it out forever so it will never end. Book 3 was even better than the two before it, and not just because Willa finally gets some action. I am on the edge of my seat waiting to find out what happens next. I NEED book 4 now!!!
★ ★ ★ ★ ★
covs97
Just finished reading Seduction and I am totally in love. Willa continues to be her beautiful, clumsy, dweller hybrid self and stealing the hearts of all those around her. Only now, there seems to be a reason for all the madness. And did I mention hot men. A must read.
★ ★ ★ ★ ★
whitney myers
I read.....A LOT.....I always have and this series draws me in and takes a hold of me and doesn't let go! The characters...I have no words I love all of them...the story line is so different than any other I've read....I could go on and on I just wish the 4th book was out...and the 5th.....and it just keeps going!
★ ★ ★ ★ ★
johannes wilson
Absolutely loved this addition to the series! I devoured this in just a few hours. I love wills and the abcurse brothers!!!! Don't ask me to choose I couldn't even if I tried! I can't wait to see what happens next in the next book all I know is it's going to be great!!!!!
★ ★ ★ ★ ★
dallen
Willa is definitely my spirit animal. If you thoughy things couldn't get any crazier for her and the guys, you were wrong! This was another epic adventure with a little more steam added in. Just prepared for people to look at you crazy when you're laughing out loud.
★ ★ ★ ★ ★
monica willis
So many new plot twists are introduced in this book! I am loving the direction the storyline is taking. I am loving all the new hijinks. Hate Cyrus. Just saying. Loving the 5 and the new broken pact. Can't wait to see where this will go!
★ ★ ★ ★ ★
ryan parks
Willa and her guys try to figure out how their relationship will work with the pact broken. With her inner dialogue with herself, she still keeps us laughing even during some dire situations. Loving this series!
★ ★ ★ ★ ★
oenggun
First off , would like to say I received an ARC and have chosen to review this amazing book!! Willa is back with all of her sassy, chaotic drama ..... This makes for one exciting read that makes me want to go visit a waterfall !!! Jaymin has once again brought every emtion to the surface and it ended with me craving more !!
★ ★ ★ ★ ★
lisa gallagher
Jaymin and Jane! You guys are amazing! I can't even with you two! Will and the boys need to all have 2 books so a total of 10! I can't believe we are 3 books in, just so much yes! Spoiler alert there is some major sexy time in this book and it was sooooo awesome!
★ ★ ★ ★ ★
david w
Great book. I love Willa and her guys. I'm worried about Emmy and very sad for her. Of all the characters- I feel like she needs a spin off and I want to hear her point of view. This one just came out and already I am eagerly awaiting the next. This series is a must read.
★ ★ ★ ★ ★
apurv
Willa is absolutely hilarious, and the Abcurse brother-gods deliver. Also, I was so done with "the pact," too. How many more interesting situations can Willa find herself in in the next book(s?) to come? ? A hole lot, I hope!
★ ★ ★ ☆ ☆
caoimhe
Spent way too much time on the sexual feeling nonsense and not nearly enough in the proper story. Other than that the actual story was not bad, with good action, fun writing, and plot movement. It will be interesting to see where the story goes from here.
★ ★ ★ ★ ★
andrea ward
Oh man this was sooooo good! I didn't expect any less in the 3rd installment and wow this was great! Willa is so funny to me and I laughed out loud multiple times! Don't get me started on the Abcurses whew I can't decide who I love more! You will not be disappointed at all!!
★ ★ ★ ★ ★
jimmycarter1988
Love this series! This is my first time reading books by either of these authors and I just love the amount of humor and banter in them! These women really bring their world's alive with their writing and I can't wait for the 4th book!! I hope we don't have to wait as long as we did for this one ?
★ ★ ★ ★ ★
rachel rust
I couldn't wait to get my hands on this book and I was not disappointed! Willa, per usual, had me laughing out loud throughout the book. Hold on to your hats though because there were a few plot twists that definitely knocked me off my rocker! Can't wait for the next one!
★ ★ ★ ★ ★
diana martin
I can't wait for the next two books. I really hav enjoyed the series so far. It is a well developed story, world, and characters. With just enough information to keep some things a mystery. Anticipation for more. So much nakedness... and no shame.
★ ★ ★ ★ ★
bovel
Willa, Emmy, Cyrus and her band of gorgeous Abcurse strike again. What's a bit of fire and destruction if not the Chaos dweller baby come to play or is there something more that make Willa Knight special. My only problem is waiting so long to get my fix.
★ ★ ★ ★ ★
bradley parrigin
I stumbled across this series on a business trip and read this book the day it was released in one sitting.

If there is any early release or beta readers for the next two I am dying to read them. Seriously love these characters and stories.
★ ★ ★ ★ ★
ashley myers turner
As always with this series I am left wanting so much more and with so many questions! You will not be dissatisfied with this. Willa gets even deeper into the world of the gods and it's full of unexpected revelations with a cliffhanger that leaves you waiting for more! Amazing job Jaymin & Jane!
★ ★ ★ ★ ★
shaghayegh sherry
I really don't have any words - I love this series so much! Willa is one of my favorite book characters and her Abcurses? What is not to love about them? This book left me wanting more, far more than usual. I cannot wait for the next installment!
★ ★ ★ ★ ★
jack babalon
I loved this. I have a love hate thing with Cyrus. I kind if want him to be apart of the group which I know is a lot. But I just like him with Willa as well. On another note, go Rome am he got to have Willa first and I wasn't really expecting that.
★ ★ ★ ★ ★
mia mcdaniels
I cannot get enough of this series. I'm sure the next book will be even better with the way this one ended. I feel like I can't say much more without spoiling anything so I'll just say it was amazing.
★ ★ ★ ★ ★
albert sharp
I truly do not think this two could write a bad book if the try. I Iove these brothers. Another amazing book with twists in ever seen coming, characters that are so complex, and more naked Willa. Can't wait to see where this series goes.
★ ★ ★ ★ ★
matthea hess
I absolutely love this series!! It looks you in and then before you know it you are read, "to be continued...". The only thing I don't like is having to wait. Patience is out the window when you want to devour the next book and keep on reading!
★ ★ ★ ★ ★
jackson
Some of my (I mean Willa's) dreams come true in this book. I found myself almost crying with her and definitely laughing out loud at times. I read this book in 1 day because I couldn't put it down. Please say the next books are coming out this life cycle.
★ ★ ★ ★ ★
lucinda
I am so excited that the pact is finally broken!!!!! The relationship between Willa and her 5 is totally awesome to read about! Willa's character is totally relatable, I just cant believe that it will basically be another year before we get to book 5!!! I almost wish I had discovered this series later in the game so the wait wouldn't be so long! But I started on book one and have waited impatiently for the next one ever since! Bring on book 4 already cause I have read book 3 like 10 times since it released 2 months ago hahaha
★ ★ ★ ★ ★
zachary shinabargar
Well this did not disappoint at all. Willa had me laughing out loud and nearly crying with her. I never cry in books but this was just awesome. Cannot wait for the next one in this series. Absolutely 2 of my instant download authors.
★ ★ ★ ★ ★
pinar
Brilliant continuation of this series. Willa is on top form yet again and she had me in tears laughing out loud and practically wetting myself even my sons came to see what was going on! This series seems to get better with each book the world building is amazing and the characters are well written Jaymin and Jane certainly make a dream team in the literary world. I absolutely love these books and im so very much looking forward to the next one.
★ ★ ★ ★ ★
michelle maclean
I love willa. We learned so much more about what is going on with willa but I need more. I'm glad we got to see her relationship with the abcurses grow and that Emmy seems to be coming into her own. I cannot wait for the next one.
★ ★ ★ ★ ★
andr wessels
This series is so funny, I love the charters and glad to see that they are moving into their RH relationship. I can't wait until the next book. I hope it comes out soon. It's really well written and developed.
★ ★ ★ ★ ★
adam oleksa
I enjoyed all three of the Curse of the Gods books. Literally laughed until my stomach hurt. Laughed so much I had tears pouring down my face and everyone was looking at me like I was crazy. Can not wait for the next one.
★ ★ ★ ★ ★
cara whalen
OMG!!! Seduction has so far been the best book in the Curse of the Gods series!! The momentum to get to where we have gotten in the series and to read what happens in Seduction is INCREDIBLE!! I can't wait to read what happens next!!
★ ★ ★ ★ ★
elameno
If you don't like adventure, fantasy, comedy, or romance; then this book isn't for you. It has a great hook with a underdog main character. A great bond between friends/sisters. The storyline is full of interesting plot twists. I recommend these books to anyone looking for something interesting and unique to read.
★ ★ ★ ★ ☆
viola
Loved it! Awesome continuation to the series. Love Willa and the guys. Can't wait to see what else she gets into. Truly recommend this series if haven't read it. If have you won't be disappointed with this book. ? enjoy!
★ ★ ★ ★ ★
ashleigh rossman
As far as this book goes and trust me it leaves You with a ton of questions it was absolutely fantastic! I love how in this book Willa's character development is shown. In typical "Willa way" when she thinks nothing could go wrong, sh** hits the fan. Hilarious. As per usual!! I don't want to put any spoilers in this review so i'll make it super short. It is my favourite book in this series so far and a MUST READ!!!! Love You Jane and Jaymin so hard right now. And give me more of the five fantabulous Abcurses VERY VERY SOON!!!!
★ ★ ★ ★ ★
becca watts
Noooo.....I wasn't ready for it to end! I need more like right now, the wait is going to kill me! So many good things going on and Willa is my hero. She's funny, sarcastic, and smart with no common sense...I love her!
★ ★ ★ ★ ★
thonas rand
I totally agree with the other reviewers who said this one was the best book in the series! There's humor, action, and finally more development on the romantic front!
I hope there's 10 more books in this series!
★ ★ ★ ★ ★
alexandra bryant
Another utterly fabulous book! Laughed the whole way through. Great characters and story. It's going to be a very painful wait until the next book comes out. I am so grateful the authors created this story. Great books!
★ ★ ★ ★ ★
paola hernandez
I love the series, I wait with bated breath for the next installment. Willa Knight is the most hilarious awesome kick ass character I think I've ever read. Her inner monologue's keep me laughing OUT LOUD!!!! And super steamy sexy as well
★ ★ ★ ★ ★
donna jk
This series has been so much fun to read. I absolutely get lost in the world these authors have created. Each book is another layer unfolded and I absolutely cannot wait for the next in the series to be released!!
★ ★ ★ ★ ★
claire church
I love that there is so much more to the books, and the actual plot line. This is also my first RH series and I have become a fan. The writing is hilarious, and though Willa isn't my typical choice for a female lead, I find it all fits. So good-read it!

I read this on KU AUS**
★ ★ ★ ★ ☆
sarah merchant
Where to start. This booked had me all twisted up and trying to figure out which was was up and which way was down. The character development was wonderful, but I felt a little bad for Siret and Coen. BUT I'm sure Jaymin and Jane will weave a fantastic storyline for the both of them. All in all, I can't wait to see what the next book brings. Oh, and Cyrus... He's the bomb.
★ ★ ★ ★ ★
kadi
OMG! This book was great. They just keep getting better and better. I think this book may be my favorite of this series. Very funny, hot and steamy book with 5 hot gods! Grab your blanket and a cocoa, then have fun reading this.
★ ★ ★ ★ ★
erica b
Can you say obsessed? Because that's what I am with this series! These books just keep getting better and better! If I could have these men in real life I would steal them all and run away to a secluded island with them!
★ ★ ★ ★ ★
sentenza
Omg Willa you are the best. I love her character and clumsiness. Reading this book is so cohesive you can't tell that it has 2 writers. The first book had a couple of issues with this, but now it flows seamlessly. Absolutely love this series and oh my..the waterfall scene. Highly recommend this book for those that like RH.
★ ★ ★ ★ ★
jenandmeka
I have been waiting foe this 3rd book to come out and was not disappointed! This series has made me laugh out loud so many times. It is greatly written with so many surprises. The main character, Willa, is hilarious with just enough strength to make her loveable. Such a great book! Can't wait for the next one to come out!
★ ★ ★ ★ ★
carolyn page
This book has a lot of intetesting twists and turns. I can't wait til the next 2 books are out! I'm I love with these Godly brothers and thisd clumsy, yet feisty herione... if u haven't read this series u r missing out!
★ ★ ★ ★ ★
brothakyle10
Another great addition. The storyline was continued and relationships advanced. It never felt stagnant or like senseless filler. There was romance, adventure, some fighting and of course, some Willa mishaps.
★ ★ ★ ★ ★
ronlyn
Just waiting now for book 4? Can't stop the series without the last 2 gods. Willa rocks ! Even Cyrus is showing another side of himself. I will be re-reading all the books so far for another fix. lol
★ ★ ★ ★ ★
cherie
This series is incredible! I've fallen had over heels in love with each character.the end of the book finds me craving more. The world building is enchanting and the plot line is enticing. I can see things being set up, but I'm not quite sure where is going. I'm on the edge of my seat waiting for the next book in the series!
★ ★ ★ ★ ★
michelle warner
The story is getting better with each new book, can believe how far Willa had get. Finally their relationship has moved where it should be, can't wait to read what's coming next, so excited!!! ???
★ ★ ★ ★ ★
dipti panchwadkar
Third installment and still going strong. The characters are still hilarious and also enjoy there interactions. I would recommend this series to anyone that likes to laugh out loud and not be bored.
★ ★ ★ ★ ★
klaymen
Seduction is the third book in the curse of the gods series by Jaymin Eve and Jane Washington. This is honestly my favorite so far. They did a wonderful job with character development, and story line.
★ ★ ★ ★ ★
maryse
Holy hotness! This book was fabulous! Just the right amount of sexy and silly. Willas train of thought always makes me laugh! I just wish this book was longer because it only took me one night to read!
★ ★ ★ ★ ★
yogesh rana
Jaymine Eve and Jane Washington are some of the best writers. This series pulls you in and you never want to leave. I finished the book the same day it came out, I couldn't put it down!!! Can't wait for book 4!!!
★ ★ ★ ★ ★
lynn jenkins
I have never been dissatisfied with this series and each book only seems to get better...I can't stand the wait for the next installment. It is refreshingly witty with great character development that you just eat up.
★ ★ ★ ★ ★
anuja
I have been waiting like a patient little reader for this book and it was worth it! Funny, clumsy (like myself) and full of sexy tension! Cannot wait for what Willa, the Abcurses and Cyrus bring next!
★ ★ ★ ★ ★
rjk211
I adore the characters sooo much! I started Book 1 on Audible and just couldn't take the narrator seriously so I started reading it on kindle and the entire vibe changed. I love the world and the Abcurses! The personality of this book was everything I needed!
★ ★ ★ ★ ★
paul bryant
Augh guys! Yes, Jaymin! And you too Jane! Why is there not more??!!! I NEED MORE! You better be in some dark cave writing furiously! *sigh* 5 hours. That's all it took and now I'm at a loss for what to do!!!
★ ★ ★ ★ ★
manmeet singh
Freaking gold! I loved it so much! Willa is so funny and the boys are just extra yummy. I need the next book now! Jaymin and Jane are geniuses when it comes to writing together everything flows perfectly and ugh I need more!
★ ★ ★ ★ ★
jonaca
One of my favorites in the reverse harem world. I look forward to the continued character development. Thanks for an enjoyable escape into the world of one hilarious badass and her godling boyfriends.
★ ★ ★ ★ ★
ashlea nicol
Well, it finally happens. Willa finally moves from girl-brother status to an undeniable part of the Abcurses. The development of the relationships between the characters is great - especially Willa and Rome and Siret. I can't wait to see what comes of her relationships with the other guys.
★ ★ ★ ★ ★
brigid
I don't know these ladies do it, but I am so happy they do! This book had me laughing, crying, gasping, and happy dancing all in one sitting because I couldn't put it down! I can't wait for the next one!
★ ★ ★ ★ ★
sharon simmons
I love that the storyline isn't predictable, it keeps me guessing. The main characters are well developed and easy to love. The story is a great continuation of the previous two books and keeps getting more exciting. I'm loving seeing how Willa and the Abcurse brothers relationships are developing as well as holding my breathe to see what the connection is between her and the gods. A great read and I'm eagerly waiting the next in the series.
★ ★ ★ ★ ★
lee bullitt
I can't even explain how happy I am that she finally had herself some Rome!!! I hope she gets pregnant in one of these books. Maybe have 5 babies just like the guys' Mom. Their weren't any typos that I can think of. I can't wait for the next book. What am I gonna do until then?!?
★ ★ ★ ★ ★
barry benteman
I read this yummy book in one afternoon. So a lot is going on in this 3rd installment of the series. Finally willa gets some, and man did it take forever.... but there is so much going on in this divine world. Sexy men, a little mystery, and the cherry on the top willa has five beautiful god like men chasing that clumsy a**. Perfect.
★ ★ ★ ★ ★
ben salah
I never read a series until it's complete...for EXACTLY this reason!
Ready for book four...
*gasp*
*wheeze*
*shudder*
Straight up withdrawals y'all!
Great series!
?????
★ ★ ★ ★ ★
wave
Jane and Jaymin do not disappoint. I waited for this book for months and it was everything I hoped/wished for and MORE! If I read a book in less than 12 hours, then I know it is GOOD. It's hilarious, heart-breaking, HOT, and enthralling all at the same time. Just absolutely in love with Jane and Jaymin's style of writing. Keep up the amazing work ladies, I'll forever be part of the Abcurse clan.
★ ★ ★ ★ ★
xitlali mart nez
I have actually read this series 3 times now because I just cannot wait for the fourth book to finally come out. I have told all of my friends about it and at least three of them have read it already and are in love with it also. I would encourage anybody to read it .it is a great series!
★ ★ ★ ★ ★
annie dang
Loved this book. As with the previous two I couldn't stop laughing! Plus there was some steamy bits which were very well written, a good storyline and spme twists which were completely.out of the blue.
★ ★ ★ ★ ★
kristi roberts
Holy cow! That was amazing. Willa is hilarious and is so relatable. And I'm not sure which one of the Abcurses are my favorite! And then there's Cyrus too. I would definitely read this book again. Each book in the series gets better and better!
★ ★ ★ ★ ★
bianca
I think this has to be one of my favourite Curse of the gods books! So many amazing things! You fall in love with the characters every page. So well written and such good relationships between the characters also. Makes you want your own Abcurses!
★ ★ ★ ★ ★
emily mcfarland
Really good third book, unlike many it was made to where as a reader you have not figured the plot line yet you have vits and pieces but the possibilities are endless. What i saw litle of and missed was that there was not as much of willas wittyness this time but its understandable since there are a lot of tense scenes, overall an awsome book i am excited for what willa and the abcurses bring next!
★ ★ ★ ★ ★
danise
I waited for 6 months to read and loved it as I knew I would. My only disappointment is the fact that it's a hundred pages shorter than the first two. I hope this means the 4th book will come out much sooner.
★ ★ ★ ★ ★
veronica hernandez
Willa what to say chaos beta or trying not to be she just can't die lol the abcurses have been called back to there home to answer for them breaking the rules and killing a Sol so as none Of The boys are there Willa has to get into trouble and try and save them ? chaos insues
★ ★ ★ ★ ★
cassidy
The third installment of Willa's story was well worth the wait! We are teased a bit more with Willa's history as we watch her growing relationship with the brothers continue to unfold. Looking forward to the next book!
★ ★ ★ ★ ★
kelly b
The curse of the gods books are great , the plot is good and a lot of the story will make you laugh out loud , I just love all the characters and the 5 main gods ,can't wait for the fourth book to come out ?
★ ☆ ☆ ☆ ☆
cristie
Whatever happened to a great love story in the midst of hardship? I got into sci-fi romance because the world was always ending but two people still managed to fall in love. Now we get books where one girl falls for five guys? Really? This is so ridiculous. I enjoy a good fairy tale. And with that in mind— I want the girl to find THE ONE. It is so sad to me to see this new trend in books. Bring back the love story.....without it, books just turn sleezy and shallow.

Skip this one. Would no longer recommend Jaymin Eve.
★ ★ ★ ★ ★
jannell
I cannot tell you how much I have enjoyed reading this series! Willa is so loveable I just adore her. The relationship she has with the Abcurses is so amazing. The humor is what gets me though. I have never laughed so hard in my life while reading a book. Actually, the whole series. I think my family thinks I'm crazy, I just start dying laughing and can't stop at some of the things Willa says.
Eve and Washington are pure geniuses and work so well together. I can't wait for the next installment. A definite must read!
★ ★ ★ ★ ★
eric elkins
This book was absolutely amazing. Easily my favorite book of the year!! Jane Washington and Jaymin Eve are the perfect writing duo. Willa is hilarious and the Abcurse guys are so freaking gorgeous!! Love, love, love this series and I can't wait until the next book comes out.
★ ★ ★ ★ ★
wishwecoulddance
Loved this series. Can't wait for the next. It was entertaining amd funny amd definitely a page flipper. Not appropriate for young kids bc it was alot of curse words and sexual terms. Definitely more suitable for an 17 plus crowd
★ ★ ★ ★ ★
kimber frantz
When is the next one coming out ???
Someone please tell me I have waited so long for this one .
Sigh ...I am addicted
But am OK with that
This book was just as amazing as the two before. Brava
★ ★ ★ ★ ★
shannon 2003
I really enjoyed book 3 and read the whole thing in one sitting. While not as faced paced as the first two, it allowed readers to spend more time falling in love with the characters. And yes! to all of the discussions between Willa and the guys.
★ ★ ★ ★ ★
pam ryan
I haven't been this excited about a series in a long time. I couldn't wait for Seduction to come out and I was not disappointed! I highly recommend this series and the only negative is now I have to wait for book 4.
★ ★ ★ ★ ★
lyricsninja
This series has blown me away!!! I stayed up till 2:30 in the morning just to finish the 2nd book!! I can not wait for the next two installments to come out!! Things are starting to heat up and I can't wait to read it!! HURRY UP!! Lol
★ ★ ★ ★ ★
kassie siwo gasa
This book is so good, I loved every minute of it, I adore this series! And I love that we're finally getting some action between Willa and her gods! I can't wait for the next book. I went through this book way to fast!
Please RateSeduction (Curse of the Gods Book 3)