Midnight Tales and Dangerous Magic - The Language of Thorns
By Leigh Bardugo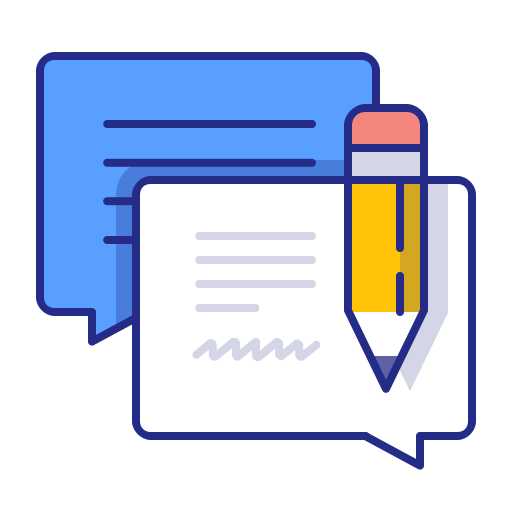 Total feedbacks: 32
★

★

★

★

★

★

★

★

★

☆

★

★

★

☆

☆

★

★

☆

☆

☆

★

☆

☆

☆

☆

Looking for Midnight Tales and Dangerous Magic - The Language of Thorns in
PDF
? Check out Scribid.com

Audiobook
Check out Audiobooks.com
★ ★ ★ ★ ★
christopher rosche
The Good: Not a word can be said about this book before I mention how glorious the illustrations are. These pieces of art don't simply illustrate, but they help tell the story, building in the margins with progressive and chilling detail as each story unfolds. I know that I'll regularly be finding new details in the art as I reread in the future. But with that said, I can now rave about how wonderful the stories were as well! I have been excited about this project since it was announced, since obviously my life revolves around fairy tales. I'll admit I was a touch nervous, because despite what many believe, writing fairy tales is a difficult endeavor, and it is not the same as writing a retelling. The narrative voice, pacing, details, symbols . . . there's a lot that goes into it. And I can happily say that Leigh really did wonders with it. I loved especially how she adopted a different narrative voice for each story! That's honestly remarkable. In the final story, When Water Sang Fire (my favorite), she was absolutely following in the footsteps of Hans Christian Andersen, while in The Too-Clever Fox or The Witch of Duva, there was a far more Grimm vibe. This takes tremendous skill and I think she did a great job forging new, unexpected fairy tales true to the Grishaverse and to our world as well. I could honestly go on and on about it, but I'll stop here and I plan to make a Booktube Review of it where I'll go into more detail.

The Bad: There were a couple of times when I thought she tried to do a little too much in the stories. I felt this particularly in the first story, Ayama and the Thorn Wood, when things got fairly neatly tied up in a way that didn't sync well with the fairy tale genre for me. At times there was almost too much detail. However, these are fairly minor notes in what I consider to be an extremely successful project.

Representation: The stories featured in the collection come from Novyi Zem, Ravka, Kerch, and Fjerda. Among these, only Novyi Zem is a majority-POC nation, but it was good to have a fairy tale featured from there. There were people of color in other roles throughout the story, too (my favorite was Ulla from When Water Sang Fire). There were also LGBT themes and characters as well as disability represented. I currently headcanon Ulla as asexual, but I want to see if I can get confirmation on that. I think it would have been great to have a tale from Shu Han in this collection because it's the only nation unrepresented (the Suli are mentioned, but a tale from them would be great, too). All in all, I'd say this collection is successful in representation, especially given the genre its working with.

Favorite Line: "Somehow you cross that long stretch of stone-colored sea and find the strength to scale the angry cliff face, breath tight in your chest, fingers nearly numb in your gloves."

Rating: 5/5
★ ★ ★ ★ ★
erica glass
I wasn't expecting to love this book quite as much as I did. The stories have a very dark, Russian fairy tale feel to them, which is perfect for this -20 degree weather we've been having. It really puts me in the mood to read Russian literature/fairy tales. There are 6 fairy tales in this collection and I think Leigh did an amazing job. The illustrations build on each other, page by page, and really add to the overall dark, twisty theme of the stories. I think my favourite story was probably the first one in the book, Ayama and the Thorn Wood. Most of these stories were 5 stars, and the one I liked least was still enjoyable but just not quite as riveting as the rest. I hope that Leigh Bardugo writes more stories like this because I will gobble them up!

"So shut the window tight, and make sure the latch is fastened. Dark things have a way of slipping in through narrow spaces"
★ ★ ★ ★ ★
marc dziedzic
This book is stunning.

The fairy tales, set in different countries in Bardugo's Grisha universe, are magical and seem like they've always existed. The interior design of the book matches the magic, with beautiful color illustrations on every page.

"The Witch of Duva" is an utter classic and even creepier than the original Hansel and Gretel, in a twisted, fairy tale way.

"Ayama and the Thorn Wood" really frames the whole ethos of this book: stories don't always have happy neat expected endings, and are better for that.

"The Soldier Prince" retells The Nutcracker (a story near and dear to my heart) in a dark and creepy way with perfect homages to the original tale.

"When Water Sang Fire" is perfect. It has the most beautiful illustrations and is really more novella than short story.

Fans of Bardugo's books will love this collection. And new readers should find something magical as well.
★ ★ ★ ★ ★
immi
I've got no words for how much I loved this book. Seriously, being a fan of the Grishaverse makes this an extra special treat, but I would also recommend it to anyone who loves breathtaking fantasy and grew up reading fairytales. Each story was different, based off well known folklore but given a fantastic twist, and I honestly can hardly pick a favourite (though it's probably the last one). The writing was equally as gorgeous as the creative artwork, which I was happy to discover is placed through the entire book. It's art through and through, and I was so happy to pick it up and experience it, then explain what it was to countless people who asked me. If you're a fan of Leigh Bardugo, the Grisha books, if you love fairytales with powerful women at their helm, or if you simply love short, fantasy stories, this is the book you've been waiting for. Pick it up ASAP––you won't regret it!
★ ★ ★ ★ ★
brita
I purchased this book from Target. All opinions are my own. ?????The Language of Thorns Midnight Tales and Dangerous Magic by Leigh Bardugo. I will admit I was skeptical of this book, even at the checkout with it in my hand I thought of putting it back. I am such a lover of fairytales and was worried my image of them would make me second guess. These stories though are not a retelling per say they are more of a twisting with one another in a very unique fashion as to create a darker fairytale that can be it's own story. Some of the stories are dark and twisted but in a way it's almost a beautiful fable. Lesson learned the hard way, sorry for the bad luck kind of story. The illustrations are amazingly detailed and beautiful bringing to life the story one piece and one page at a time.
★ ★ ★ ★ ★
jessica hopkins
Holy. Cow. If you do not buy the hardcover copy of this book, you are doing yourself a disservice. The stories inside are lush and chilling and absolutely wonderful. If I had children, I would be raising them on these fairy tales instead of the ones from our world. The Grishaverse is ever expanding with this, and I think this lends so much to the world that we already know with Six of Crows and Shadow and Bone. I can imagine all those characters growing up hearing stories like these and asking for more, sitting around a fire with fur pulled up around their ears with snow blowing outside the windows. They're enchanting. I never wanted this book to end. I relished every page and was so sad when it was over, but I will be reading this over and over and over again. If you're a fan of the Grishaverse, this is an absolute must have.
★ ★ ★ ★ ☆
siobhansayers
Calling upon traditions much older than she is, author Leigh Bardugo fashions and refashions tales from what she calls the Grishaverse. Each tale is wonderful and each resonates of stories we learned as children: "The Little Mermaid" "Hansel and Gretel". "The Nutcracker" "Pinocchio "...

These stories, as tinged with horror as they are with hope, give us not only "fairy tales" but creation songs and "questions wiser than we know" to misquote "Rimskittle"(a book I grew up with).

Historical sharing makes them so. This small book will provoke childhood and reaches widely towards the future, and will keep you thinking long after the last page is reached. 4/5
★ ★ ★ ★ ☆
linda owen
Spooky, dark, and so Bardugo-y that it hurt (oh so good, of course).

My favorite was easily Ayama and The Thorn Wood, but The Witch of Duva was a close second. My least favorite was surprisingly the mermaid one. o.o Who would have thought? The pictures were amazing, and gosh, Bardugo can write. It was just a bit slow in parts, but Bardugo captured the beauty and essence of a fairytale, folktale, and all the lore behind it. These stories are lush, creative, and something I'm not sure Grimm could have ever done if they tried. If you are in love with anything in the Grisha universe or just want some spooky tales to read, do yourself a favor and pick this book up.
★ ★ ★ ★ ★
nathan forget
Stunning. I love reading short story books and this one is even better with its storytelling illustrations. My least favorite was the toy solider one, it got long winded and a bit boring and i felt lost some of the direction it had going and took awhile to find a way to end it. The other stories were all very well done. I loved how it tied into the Grisha books and frankly I found this short story collection a million times better than the actual Grisha trilogy. My favorite story was probably the mermaid one. The most shocking was the bakery witch in the forest one.
★ ★ ★ ★ ☆
carrie palombo
I didn't realize until I cracked this open that I'd already read about half of it - as the "Folktales From Ravka" (The Too-Clever Fox; The Witch of Duva; Little Knife). On one hand, I was bummed, because I WANT MORE NEW Leigh Bardugo! But on the other hand, it is nice to have these in print form and with the beautiful illustrations.

As usual, the stories are original and haunting and well-written and I could've read a hundred more. The way the illustrations slowly unfolded on the pages along with the stories was very cool. And - bonus! - MORE DARKLING.
★ ★ ★ ★ ★
rindis
Although Disney has helmed fairytale adaptions for the several decades there has been a resurgence of fairytale retellings in young adult (YA) literature in the past decade. YA novelist, Leigh Bardugo, is one of the latest authors to try her hand at fairytale retellings with the publication of The Language of Thorns: Tales of Midnight and Dangerous Magic. Bardugo's collection is a gritty reimagining of six fairytales that that will enthrall readers of all ages with its riveting settings, vivid imagery, and clever inversion of common character tropes.

Each story is peppered with rich sensory details that envelop the reader in an immersive experience. For example, in "When Water Sang Fire," the setting of an underwater city is depicted as a "rugged outcropping of rock, covered in the dark green sway of seagrass." Bardugo immediately sets the scene in "Ayama and the Thorn Wood" with an impeccable opening sentence, "In the year that the summer stayed too long, the heat lay upon the prairie with the weight of a corpse." Although each setting is Bardugo's atmospheric worlds reel readers into each moment.

Bardugo's cinematic descriptions extend beyond visual images. She seamlessly fuses multiple senses, creating the illusion that the reader becomes the character. For example, one poignant use of multisensory description occurred in "The Witch of Duva," a retelling of Hansel and Gretel, when the protagonist, Nadya, stumbled across a witch's cottage. "A cloud of fragrant steam drifted toward Nadya. Onions. Sorrel. Chicken stock. Hunger came upon her, more piercing and consuming than her fear." This description includes specific olfactory cues palatable enough to invoke sympathy hunger pangs that also "pierce" the reader. Another example Bardugo's masterful approach to sensory detail is evident when Ayama ventures through the forest, Bardugo fine tunes her descriptions to encompass various senses with the following passage, "She heard the sweet call of night birds and the reedy music of crickets. She knew she must stay cautious, but she could resist slipping off her shoes to feel the ground, cool and mossy beneath her aching feet." Both examples are an ideal blending of multiple types of sensory details. The Language of Thorns demonstrates Bardugo's ability to establish an equilibrium between each of the five senses in a layered effect.

Bardugo vanquishes the trope of the passive damsel in distress or the fair maiden won by the knight in armor. Instead, Bardugo replaces this timeworn convention with an immensely more satisfying character arc: a strong, dimensional female protagonist. The heroines in The Language of Thorns do not rely on princes to rescue them from towers or dusty attics. They save the beast and learn to love him such as Ayama did in "Ayama and The Thorn Wood." They bypass marriage such as Yeva in "The Little Knife" and see "[the] reflection [of] a free woman." They forge unlikely friendships such as the one formed between past rivals, Ulla and Sigyna in "When Water Sang Fire." These contemporary views were most evident in "When Water Sang to Fire" when Ulla tried to tell Sigyna that "You are worth more than that. You do not have to earn [a prince]." While some heroines such as Ayama choose to accept the prospect of romance and even marriage, each female protagonist autonomously defines her identity independent of male expectations, which is a refreshingly contemporary twist in female character development.

The Language of Thorns is a masterful collection of six stories that will sweep the reader into a fantastical an eerie and inverted world. Tightly defined tropes such as the damsel in distress dissolve into ambiguity. This marks a satisfying departure from convention as Bardugo deviates from the trope of the heroine in need of rescue. Anyone who loves fantasy, fairytales and those seeking to delve into the realm of fantasy should consider reading The Language of Thorns. As readers navigate their way through the labyrinth of unexpected plot twists and redefined character arcs and riveting worlds, they will find themselves enchanted with anticipation and appreciation for each unique facet of this literary jewel. Bardugo proves fairytales transcend age and can be spellbinding and engaging to those familiar and unfamiliar with her work.
★ ★ ★ ★ ★
jared novak
This is a strange one to review, because there's so much to it. I thoroughly enjoyed all the short stories, and each one was different and unexpected.

There were a few that I recogonized the source material-The Nutcracker and The Little Mermaid, specifically. But they were all so different and engaging, that most of the time, I had no idea what was going on and what would happen next.

My favorite was Ayama and the Thorn Wood. Because Beauty and the Beast, kind of.
I enjoyed this one a lot.
★ ★ ★ ★ ★
jill b
This book was absolutely fantastic. I first picked up the book because the cover was beautiful, especially the hardcover version which is very textured and contributes to the appeal. This book first drew me in when I saw that it was a collection of fantasy and fairy tale inspired short stories, two genres that I find the most interesting. I also thought it would be a great book to read along with my mom, who loves short stories as much as I do. Even just within the first few pages of the first story, "Ayama and the Thorn Wood," I already thought it was great, although I did find some parts patchy, without spoiling anything I can say that everything connects later on. It completely met my expectations, if not exceeding them. I expected simple fairy tales, but Leigh Bardugo mixed in Greek mythology, classic fairytales, and her own original work to make some very interesting stories. As a lover of Greek Mythology, I especially enjoyed the nod to the Minotaur in "Ayama and the Thorn Wood," which was my favorite of the stories. I also enjoyed some of the Aesop's fables-like morals that she had in the stories, like using the poor, dirty Ayama to her beautiful sister Kima as a lesson of don't judge a book by its cover. I very much enjoyed Bardugo's inclusion of so many different genres and story references, all while keeping within the fantasy genre she promised. I think that this book would be great for all ages. The language is simple enough and the stories are fantastical enough to appeal to younger audiences, while also being detailed enough to appeal to adults, like my mom. This book is aimed at teenagers, and I enjoyed it thoroughly, but I think that really anyone could read it and enjoy it, especially if they are a fan of fairy tales and fantasy books. Although I am someone who has never read one of Bardugo's books, she is known for her fantasy books, and she completely lives up to people's fantastical expectations. I give this book 5 stars, for the writing style, genre, and all around storyline that really transports you to another world.
★ ★ ★ ★ ★
nina razi
Is Leigh Bardugo a witch? Because I swear each book she publishes is better than the last. This might actually be my current all time favorite by Bardugo, we'll wait and see what happens next. While I am a fan of the Grisha Universe, you could casually read these short stories without knowing the whole world (it does only make it better). Each short story felt like velvet. A world that unraveled and I kept needing more then there was the last story. I do love a good mermaid story, but I thought I already claimed my favorite in these. But that last story. I would honestly own this book just for the last short story as it spiraled out of control and the ending felt like a punch. I swear, it was fantastic.
★ ★ ★ ★ ★
mikey
Bardugo did not disappoint on this dark twist of stories we have long since loved! A quick read full of excitement and twists and turns that are unexpected! You think you know where the tale is bound to end up when, out of nowhere, the plot leaves you completely out of breath. As a mother to two children who are not yet of reading age, I made sure to buy two more copies after reading it myself.

This piece is sure to become a family favorite to pass down through the years. I am a massive fan of the legends of old and this dark and twisty rendition has completely stolen my heart!
★ ★ ★ ☆ ☆
evelyn
Overall, I did enjoy this read. I always have fun reading new takes on fairy tales. Unfortunately, I think this one is going to be pretty forgettable for me as the only element that really captured my attention was the use of illustration. However, I would definitely recommend giving this book a read if you also enjoy fairy tale renditions with a bit of a dark twist.
★ ★ ★ ★ ★
yd singh
To be perfectly candid with you all, I have never read a single book or short story or tweet by Leigh Bardugo. Going into this compilation of folktales from the Grishaverse that she so carefully constructed with blood, sweat, and deals with demons (most likely), I was afraid that I would not harbour enough knowledge to give an all round accurate review. Thankfully I found that it was something which anyone could read as if it were just another lot of mysterious stories to scare children at night. And my, oh my... I have been blown away at what Leigh has produced in order to completely reconstruct the way we see our fairytales, myths, and legends.
★ ★ ★ ★ ★
emily insko
This collection of fairy tale retellings is well-crafted and creative, with stunning illustrations that evolve with the story on every page.

Readers don't need any background knowledge from Bardugo's other books in order to enjoy these tales, some haunting, others inspiring, all enrapturing.
★ ★ ★ ★ ☆
ebtehalqah
Really captured the language of fairy tales. All of the stories are haunting in their own, enjoyable ways, but the story of the soldier just hit me right in the chest. Definitely recommend! But, if you've never read any of Leigh Bardugo's novels, I'd start with one of them. They're just...sigh. So great. Also, they provide a foundational cultural tapestry that will make these fairy tales live brighter on the page.
★ ★ ★ ★ ☆
valerie f
Easy read boasting beautiful writing and illustrations. The origins of each tale is obvious, but Bardugo makes them seem fresh. Filled with princes these stories are not filled with fairy tale happily ever afters. Instead, Bardugo delivers something that echoes the original endings and yet gives the endings a modern twist.
★ ★ ★ ★ ★
jared currier
Oh my gosh! This book... I don't know where to begin with how much I loved this book! All of the stories inside were perfect. They're definitely not the fairy tales I grew up with. Instead, they are way better! I would definitely recommend this book to anyone, regardless if you've read any of the other Grishaverse series.
★ ★ ★ ★ ★
gabriel knightley
I've never even read a book from Leigh Bardugo's Grishaverse, and these were still the most phenomenal tales I've ever read. Truly worth every penny and so much more. I never knew I would get so very much out of a book of fairytales.
★ ★ ★ ★ ★
olha olha
I went into this thinking it would just be tales from the Grishaverse. I'm not really huge on side stories/novellas so I wasn't really excited but I love Leigh Bardugo's writing and the cover was gorgeous.

What I got when I cracked this book open was nothing that I imagined and everything I didn't know I wanted. It was dark, it was twisty, it filled me with magic and had the feel of every classic fable/fairy tale that I've ever read and loved. These stories were a perfect winter read, begging to be read aloud and enjoyed timelessly. I 100% recommend this even if you've never read anything else in the Grisha-universe, these tales stand alone.
★ ★ ★ ★ ★
heather hturningpages
These stories are just so satisfying. They really dig into the tradition tales and show the awfulness and wonderfulness of men and women and monsters and magic. I love how these tales show that the simple, easy way is not always the right one; and how the first impression doesn't always contain the truth.
★ ★ ★ ★ ★
persian godess
I'm a fan of the fairytale and this is one of the most gorgeous revisits I've seen. The writing is evocative and the power of the tales lingers. Bonus - the hardcover edition is a visual piece of art as well! The color palette and Illustrations perfectly complement the deep dark mood of the stories.
★ ★ ★ ★ ★
abby hohmeier
The Language of Thorns: Midnight Tales and Dangerous Magic is a collection of fairy tales from the Grishaverse. While often feeling familiar, Bardugo made each story completely new and fit them beautifully into the Grishaverse. They were dark, twisty, and often grisly as the original Grimm Fairy Tales were and it made them feel more right.
★ ★ ★ ★ ★
eric habermas
I LOVE this collection of short stories. They are dark and powerful and everything I look for in Fairy Tales. They definitely take place inside Bardugo's "Grishaverse", but you don't have to read the other books to understand these tales. That being said, I highly recommend her other books, especially Six of Crows and Crooked Kingdom. Enjoy.
★ ★ ★ ☆ ☆
rishabh
Bardugo is an amazing writer and spins tales masterfully. I enjoyed the stories overall, but felt that only one or two really had the originality I wanted. The rest felt like weird, clunky children of other myths and tales.
★ ★ ★ ★ ★
mark zwolenski
This book is absolutely gorgeous! The stories are fun but the illustrations take it to a whole new level. Every turn of the page, I had to stop and search for what had changed, what had been added to the illustration. Loved it!
★ ★ ★ ★ ★
stephanie molnar
This was the first book by Leigh Bardugo I have read, and I must say it made me a fan. She took familiar stories and put her own unique twist on them. The writing style was fluid, clear, and it hooked me right away.
★ ★ ★ ★ ★
siluetkucing
Did not know what to expect from this book , but I was thoroughly impressed! Beautiful stories that completely engrossed me in the Grisha world! Highly recommend to all who love fantasy and fairy tales
★ ★ ★ ★ ★
8thtree
By far and away on of the singularly best works I have read in years.
Evocative, Ms. Bardugo's creativity is nothing short of inspirational.
Would recommend to anyone who is a fan of beautiful writing and YA SFF.
Please Rate Midnight Tales and Dangerous Magic - The Language of Thorns