BEWARE THE PAST a gripping crime thriller with a huge twist
By JOY ELLIS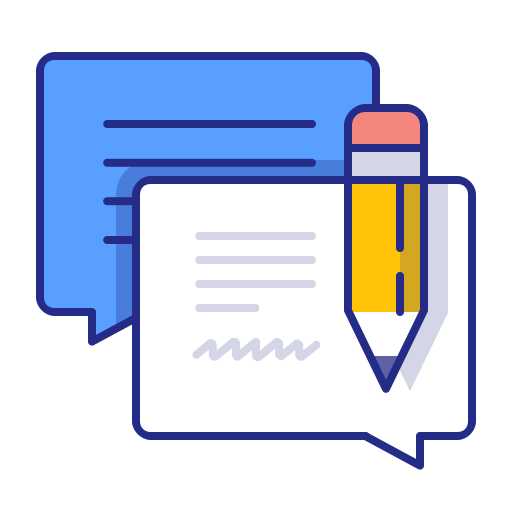 Total feedbacks: 120
★

★

★

★

★

★

★

★

★

☆

★

★

★

☆

☆

★

★

☆

☆

☆

★

☆

☆

☆

☆

Looking for BEWARE THE PAST a gripping crime thriller with a huge twist in
PDF
? Check out Scribid.com

Audiobook
Check out Audiobooks.com
★ ★ ★ ★ ★
nici
Joy Ellis is talented writer and always delivers compelling police procedural drama. I have read several of her books and each one delivers time and time again.

In 'Beware the Past' DCI Matt Ballard is approaching retirement and is still haunted by one case 25 years ago where three boys were brutally murdered in the remote Gibbet Fen. The killings stopped when the suspect was killed in a hit and run however Ballard was never certain that the suspect was guilty and now the nightmare begins again...

Ballard receives a large brown envelope containing the picture of the very last victim ...at the time of his death. More photos are received ...some were sent to his team. All are photos are of the three boys murdered all those years ago.

And then another boy is taken and killed. Is the murderer the same from before ... or is this a copy cat killer? How did he get these photos? What does he want with Ballard?

The book is haunting and disturbing in places however as a well written fast-paced crime thriller it really jumps off the page. I definitely was not disappointed with this stand alone book.
I am a verified purchaser in Australia
★ ★ ★ ★ ★
motioncarlos
4 and 1 / 2 stars

It is the 1990's and DC Matthew Ballard is on a stakeout for drug dealers in Gibbet Fen when the dealers suddenly flee. Hastening over the bridge to see what was going on, Matt and his partner, DS Bill Morris discover the body of a young boy in the water. It makes number three in the string of killings.

It's now the present day and Matt Ballard is a DCI. He is six months away from retirement and receives a photograph in the mail. It is of the last crime scene of the murdered boys. This is the case that has haunted him for years.

After receiving a "before" photographic scene of one of the murders, Matt convinces his boss to let him look into the mysterious picture. Is the murderer back? Is it a copycat? Before long, Matt and his team receive more pictures, including one of a present day murder. One of his team members is assaulted. This perpetrator is playing for keeps.

Things go from bad to worse when it is clear that the perpetrator is all about mentally torturing Matt. And another young boy is missing. They have no idea who is doing the crimes. They have pictures from CCTV, but no one recognizes him. He is very clever. Then two of his teammates go missing. Abducted by the bad guy, will they be alright?

His team members get valuable clues and a possible identity of the killer.

Matt goes off by himself when he receives a telephone call from the perpetrator. He, of course gets captured and humiliated. A tragedy occurs. In a surprise denouement, all is revealed.

This book is very well written and plotted as are all of Joy Ellis' novels. I especially liked the way the team got along. For all of Matt's faults, he is a good team leader. There was sufficient background information given on the main characters so as to flesh them out, but not so much that it intruded on the story. In fact, it added to the storyline and also added tension. I would like to see the typos corrected before final publication though. Very well done, Ms. Ellis. I would like to see more about DCI Ballard. He was a great character.

I want to thank NetGalley and Joffe Books for forwarding to me a copy of this wonderful book to read and enjoy.
★ ★ ★ ★ ★
kacie
Joy Ellis has a talent for writing gritty police procedurals that make you feel strongly about the central characters. You empathize with their hopes and their fears. As DCI Matt Ballard approaches retirement he is haunted by one case that of three boys who were brutally murdered in the remote Gibbet Fen. The killings stopped when the suspect was killed in a hit and run, but Ballard was never absolutely certain that the suspect was guilty. Now, just as he is looking forward the nightmare begins again. It looks like a copycat but how can they be sure, especially since there are signsthat were never released to the public. What Ballard doesn't realize is that there's more to this nightmare than the return of a sadistic murderer. Someone is targeting Ballard personally and is preparing to destroy him and everyone he cares about in a twisted game of vengeance.

Joy Ellis builds suspense by alternating the narrative between Ballard and his team and their opponent. It makes for a lot of dramatic tension. There is implied brutality but it isn't graphically described. Still I would be reluctant to let a teen read it without supervision. Beware the Past has a number of twists that took me by surprise. I was quite impressed by Ellis's plotting.

If you like British police procedurals, Joy Ellis can be relied on to provide a thrilling read with plenty of twists and tangles that are both surprising and believable.

5 / 5

I received a copy of Beware the Past from the publisher and Netgalley.com in exchange for an honest review.

--Crittermom
★ ★ ☆ ☆ ☆
andrea downing
Eh, not the worst book I've ever read, but not a good one either. Cheap, dumb, mystery. The subtitle, "A gripping crime thriller with a huge twist" sets the book up for failure. That means that anyone could be the killer, so I suspected everyone. I figured it out a little more than half way through who it probably was, and as the book unraveled from there it became clearer and clearer whodunit. When the big reveal came I was not shocked in the least. The dialog was clunky, the modern police technology lacked reality, and drugs that knock a person out or revive them are cheap and easy plot devises, but do not exist in the real world. The only reason I kept reading this book was to confirm my suspicion.
★ ★ ★ ★ ★
olivia gillis
Joy Ellis may just be one of my new favorite writers. Granted, this is only the third book of hers that I've read, but she bambozzles me every time! The characters, whether you love or hate them, are fully fleshed out. What Joy excels in is the heart pounding, tense you up til you think you're going to crack like a dang pecan..."This is me trying to catch my breath" moments. I'm not sure I've ever read anything quite like her. I've even bought 2 of her other books. Truth is that I love authors from the U.K. It's nice not being in the U.S.A., and cops shootin' it up! Yes, I'm American, but I hate big cities, and cops who don't use their brains, but only use their sidearms. Joy's books are also filled with bits of humor, but also her characters only cuss when it's relevant, or for comic relief. Oddly, as I've gotten older I find cussing to be distasteful. I only say oddly, because in my head I still cuss like nobodies business! I honestly can't recommend this author enough. She's good. Not just good, I think she's pretty
[email protected]
#+ing awesome.
★ ★ ★ ★ ★
shulamit
A superb whodunit set in the unforgiving wilds of England's fens. As Matt Ballard nears retirement, the one case that got away comes back after 25 years to haunt and taunt him. Somebody is sending him all types of reminders and things that only he would have known from that time period. As Matt and his team all are targeted by the new killer, he learns the killer is also prying into his personal life, and fears those he loves will be in danger as well. Well-written, with more twists and turns than an old mining trail. Great story, but to be honest it takes too long building it up, with no real action until the 60% mark. Could have been about 75-100 pages shorter. And the epilogue has some things that are just too convenient. Still, I thoroughly enjoyed the book, and will likely read more by this author, as she is gifted in her ability to set up the scene, making the reader feels as if we were there in the fens alongside our characters. Four-and-a-half stars.
★ ★ ★ ☆ ☆
antigone darling
I really wanted to put 4 stars, but there's too much that put me off the book to think about anything higher than a 3 star. I already guessed what was going on by the time it was revealed, though it doesn't deflect from the story, there were still some twists I didn't see coming and I can't mention what I did see coming or I'd ruin it for everyone else.

Also, the British language for the cops was over-done a bit and everyone seemed to be shouting at everyone which was extremely annoying. The writing style was great and the character personalities were well outlined but I can't get past the over dramatic British lingo and the fact they shouted (exclamation marks everywhere) all over the place.

I did like the story and the storyline though, that's what kept me hooked to the end. I'm undecided whether I want to read any more from this author because her writing style does grip the reader, it's the shouty characters that get on my nerves.
★ ☆ ☆ ☆ ☆
francisco artega
I really enjoy the Nikki Galena and Jackson and Evans series. This is very good as far as suspense goes, but mostly a big soap opera hitting every soap opera cliche with mistaken identity, adoption, lost love, closeted gays, long-held secrets, moles, etc. Characters are shallow and poorly developed, especially the love interest. The real mystery is why all 5 star reviews? I sincerely hope Joy Ellis drops this mode and goes back to what she does so well. I feel sad for people who were completely turned off by this author since the series books are quite good.
★ ★ ★ ★ ☆
harriet
This serial killer/police mystery is indeed "gripping" as advertised. The writing and character development are better than average for the genre. The plot denouement proceeds smoothly and the suspense is maintained throughout. It winds up with a flurry of twists at the end that logically follow the plotline without seeming contrived.
There is an interesting cast of supporting characters with a bit more depth and personality than the cardboard cutouts surrounding the main protagonists that one usually finds in this sort of novel.
Be advised,this is a very British book in terms of the language. Fortunately, there was a fairly extensive glossary provided at the end of my Kindle edition. Unfortunately, I didn't discover it until I had finished the book.
★ ★ ★ ★ ★
sheri
Matt Ballard has been a detective for years and is planning to retire. He has one old case that has bothered him and he needs to put it to rest. Now again they find the body of an 11 yr old boy who seems to be a "throw away" boy that is found dead like the old case boys were. Matt is very private about his personal life yet he receives envelopes with something from his past in each one. This case is getting very personal. Photos that should not have been found by whoever this person is. Then a boy is missing who someone cares about and they bring in extra help but still not getting any closer to finding the killer. It can't be the same one but he seems to know too much about the cases and Matt's life. How to catch him and what is the source for his information? You will be surprised!
★ ★ ★ ★ ★
daniela uslan
What a great read! This is the first book I've read of this author and she is a fabulous writer! If you even just like crime books, you'll love this book! It had me hooked from the very first page and I found myself totally engaged in the story from beginning to end. Once I started, I couldn't put it down. I brought my kindle everywhere with me so I could read it whenever I had spare time - And the ending was such a shock I'm still reeling from it! The twist is something you will never figure out no matter how much you try. It was totally unexpected, yet absolutely thrilling and stunning! I'm still stunned from the ending and I finished this book a few days ago. Do yourself a favor and get this book ASAP! You won't be disappointed!!
★ ★ ★ ★ ☆
jacinta
This was my first book by this author but it definitely won't be my last. Detective Matt Ballard has always been haunted by a case from early in his career in which three young boys were brutally murdered. The killings stopped when the main suspect was killed in a hit-and-run accident, but no one was really convinced that the murderer had been caught. Over 25 years later just before he is about to retire, Matt begins receiving disturbing photos of one of the crime scenes before the killings took place. Then a boy is found murdered and soon after another boy disappears. Has the killer from all those years ago resurfaced, or is this a copycat seeking revenge? You'll have to read to find out. This was an entertaining fast pace thriller with lots of twists and turns that kept me hooked from beginning to end. I had no clue who the bad guys were until it was revealed. I highly recommend to anyone who's looking for a gripping crime thriller that will keep you guessing until the shocking conclusion.
★ ★ ★ ★ ☆
alastair smith
Joy Ellis, Beware The Past was the 1st I have ed read from this author. She brings this tale to light , driving the reader to dig in from the very 1st page. At first I found some of the vocabulary it a bit difficult to really immerse myself into the storyline, but about 10 pages in, I was hooked! Read this in 2 days. The verbiage is very important & couldn't have been written any other way, as it puts you right there where it is all going down.
Joy crafts the tale, gripping & forcing the reader's mind to try & solve the crimes. Try as you might, you will be wrong! Full of twist & turns with an end you won't see coming. I will definitely read more from this gal. Joy, I was joyfully surprised!
★ ★ ☆ ☆ ☆
grayson
I'm American and I was prepared for the contrast in writing styles; ex: difference in spellings, colloquialism, etc., however; this authors use of I'm American and I was prepared for the contrast in writing styles; ex: difference in spellings, colloquialism, etc., however; too much is so distracting it made this book completely unreadible for me. The authors use of colloquialism may have been a tad excessive, and the dialogue was definitely forced and dumbed down. I gave it 2 stars instead of 1 only because I didn't finish it so I can't give my opinion about the actual story which may be good material.
★ ★ ★ ★ ★
franklyn
Great read! This is a story with many twists and turns along with a thrilling ending. I frequently figure out the villain before the end of the story, but this one kept me guessing until the end. The person behind the atrocities was probably the last person I would have expected.
★ ★ ★ ★ ★
enoch hunsaker
I really enjoyed reading this book. The storyline itself kept me interested, and the need to find the answers made it impossible to put the book down! I was left guessing again and again regarding how the story would end. With each new 'hint' that was dropped I was left changing my theories numerous times. However, once I reached the climax, I was shocked at the truth that I never would have even guessed! Even the final chapter is full of surprises, and as I've heard somewhere before, it might just be a fairytale ending!
★ ★ ★ ★ ☆
julieta
It had alot of expanded detail in the beginning that was hard to get past. I actually almost put the book away for good but I kept with this one cause a plot was extremely slow started to show. Once everybody was set in position, the book was a "Can't stop reading" for anything. My family suffered from having to order a pizza cause mom is reading syndrome! I am also American so I love reading about other place in their language. I ask my England friends what a word meant then cut them off to read! So don't let the slow start deterr you from reading this book. I will read more from this author, definitely!
★ ★ ★ ★ ★
sarah carp
I did figure it out before it was revealed, but pretty close to the end. I had my suspicions, but the author had me guessing for quite some time, longer than it usually takes me when the reader is given the information. I hate when the author cheats and the case is solved by information the reader doesn't have. Looking forward to reading all of the books by Joy Ellis. Highly Recommend! And I love the index at the end that explains the English terms for the American readers, although most I figured out by context.
★ ★ ★ ★ ★
annabel sheron
Great story, believable characters, bit of a twist, everything a thriller should be. Joy Ellis takes you to the fens, introduces you to a small station of cops, gets you invested in them all, and has you on the edge of your seat until the end. For those unfamiliar with British slang, there is even a glossary at the end.
★ ★ ★ ★ ★
yolande gerard
This is truly a British who done it. Nothing seems as it is. There's a lot going on, your on one path and then all of a sudden you change your mind because another element has injected itself into this quagmire of human sanity and insanity.
The plot and the characters are multifaceted, misleading a great mysterious thriller.
I love British mysteries, and so will you. We've all watched PBS-Masterpiece Theatre, which show all those wonderful British mysteries-- who done it....
★ ★ ★ ★ ☆
paul graham
I liked this book. The characters were fleshed out real well and the story plotted well. There was a little bit of fluff in there that wasn't needed and did drag the story out. Mostly Matt and his thoughts in the mill. Was lacking info on gamma and Ted's childhood background. A little bit disconnect on how they knew each other so well and what had happened to them to turn them into what they were. I would try a few more books from this author as long as it doesn't veer into the unbelievable.
★ ★ ★ ★ ★
lacy
This is an excellent book! I have read a lot of books now by Joy and this has to be one of her best - and she has written some really good ones!!

Matt is a great character and I loved how the story focussed on his professional life from the 25 year old case and moved in to his private life - really well thought out story, loved the pace and plot line, lots of twists and turns and it really kept me on tenterhooks

Five stars from me and looking forward to her next book!!
★ ★ ★ ★ ★
andrea6448
I've read a few of Ellis' books and have to say this is one of my favorites. I started with the Fens series but wanted to try this stand alone novel. As usual, the character development is spot on and I love the Queens English. These characters were certainly likeable and the twist at the end was both expected and surprising. It reminds me of a famous Agatha Christie story. Anyway, loved, loved loved the book! Very fun reading and just a little gross.
★ ★ ★ ★ ★
hamid
From page one, I became engrossed in this gripping tale with a twist and turn on every page. The characters are well drawn and interesting. The story is unbelievable in some places but you want to follow through until the end. As in other books by this author, you get so caught up in the story that you can't stop reading even though she keeps you guessing until the very end. Kudos again to the author and if you want more of the same, read all of the Fen series she has written.
★ ★ ★ ★ ★
john carenen
Being a non British citizen, there is a minor language gap, nicely covered with a dictionary (which I didn't use and did fine). The book is AMAZING!! You develop suspicions along the way, some remain, some are blown away in the read. Just when you've got it figured out, last 6 pages or so, you get even more surprises, at least 1, you did NOT see coming. There are 2 end surprises, I leave it to you which one is a surprise for you. I will now hunt down and read EVERYTHING this author has written!! Enjoy!!
★ ★ ★ ★ ★
tobi
This book was a real page turner. I could not figure out what was going on and was totally taken aback at the end. Could not put it down I would recommend to anyone who loves a good mystery, love story, crime story, thriller to pass an afternoon away.
★ ★ ★ ★ ☆
haley baker
This is a good mystery novel concerning a series of murders committed in the past, which were never satisfactorily solved in the mind of the lead character. Now in the present, it seems the murders are being repeated, with similar MO. This book is filled with tension and mystery, I therefore recommend it to anyone who enjoys a good mystery novel with an unexpected ending.
★ ★ ★ ★ ★
elizabeth koch
A great murder mystery. Although I missed Nikki and Joseph at first, I became so caught up in this story with it's twists and turn that I forgot them and was fully engaged in the new group of detectives. I could hardly wait to find out who was behind everything and when the master-mind was revealed I was shocked. But, then it all made sense. A truly well written book and highly recommended.
★ ★ ★ ★ ★
doc kaos
Are the people in our lives truly who they appear to be? British crime mystery integrated with psychological thriller. Mattie has been haunted by a crime involving children since first starting out as a policeman. Now that he has possibly found someone to love and starting a new life in retirement child murder is happening again.
★ ★ ★ ★ ★
houari sabirin
I truly DID NOT see that ending coming until the author spelled it out! Wow! This book is an all-nighter, and gripped me right from the beginning. It makes you think about how well you know, or don't know, the folks around you. It's a good murder mystery with solid twists, and kept me from figuring out who the culprit was until the end. Lots of thinking, a bit of sex, a few really bad words, and a handful of dedicated cops are wrapped up in this British book. I loved it - thanks for a great ride!!!
★ ★ ★ ☆ ☆
marcie post
I figured the huge twist about 1/2 way through. Figured out about the husband about 2/3 through. If you are not familiar with British colloquial speech then you will get quickly lost.
Not a bad story just not a really gripping one
★ ★ ★ ★ ★
tommckee123
Wow, wow, wow! A lone, fragile DCI in a remote area begins finding the murdered bodies of young boys that lead him full circle back to where he began as a younger man.
His lady gets wrapped up in the mystery and gets abducted as well as a young PC and a recently abducted young boy.
Truly a grab you by the whatever and never let go until you finish it book!!!
★ ★ ★ ★ ★
janki
At first I missed the regular "coppers" I had grown to love and respect in the other FENS books, but soon was pulled into the plot and new characters. I was glad to visit Rory again though. It kept me riveted until 4 AM, and that's what I call a good book. Enjoy the read.
★ ★ ★ ★ ★
ellery
If you like twists and turns and not guessing "who it is", this is the book for you. Very well written; excellent character development and all the right stuff. If you like crime mysteries, get this one!
★ ★ ★ ★ ★
soumyadip
I was given an ARC of this book in return for an honest review. Normally I would read a book that is as gripping as this one in one sitting so I was really frustrated that circumstances meant that it took me 2 days! This standalone novel kept me intrigued and guessing right until the very last - I did not see the ending coming at all. As ever Joy Ellis has written a real winner here.
★ ★ ★ ☆ ☆
teddy stoilov
I normally enjoy Joy Ellis' books but this one was just so so. For me, Detective Matt Ballard's constant reminiscing, re-criminations etc. was quite wearing and I began to tire of him as a character. Everyone else was well fleshed out but there were a lot of unanswered questions for me. Certainly not the 5 star I expected. Not even 4.5 star from me.
★ ★ ★ ★ ★
sheila bass
Twenty-five years earlier Matt Ballard was just staring his career. Three young boys were all killed in the same area known as Gibbet Fen. The main suspect was killed, but Matt wasn't so sure he was the killer, but then the killing stopped. Now Matt is getting pictures from that area before the crimes were committed, along with pictures of his very secret and private life. Who is trying to destory Matt and why? Is it the real killer or someone else? You will need to read this gripping story to find out. I voluntarily read a copy of this book, the review is my own opinion.
★ ★ ★ ★ ★
tuck
Five stars for the unrelenting tension leading to a shocking end. We're in the mind of DCI Matt Ballard, a complex man and talented detective. He also has secrets, both known and unknown even to him. I loved getting to know the characters. Clues were sparingly doled out with lots of false pathways. An excellent read for someone who likes good writing and a juicy mystery.
★ ★ ★ ★ ★
kathleen colvin
This spine chilling, on-the-edge of your seat read surpassed all my expectations. Full of mystery and intrigue, so many red herrings and twists and turns make this Joy Ellis book a must for all crime thriller lovers.
★ ★ ★ ★ ★
magda schmidt
This has been the greatest thrill ride I've ever been on. Not for the faint harder but I'm used to reading this kind of things. So full of twists that my head was spinning and just when I thought I had it figured out bam what a twist the ending was. I highly recommend this book to anyone who likes crime thrillers. Superb!!! Love Joy Ellis
★ ★ ★ ★ ★
arykah
I wasn't sure the title was the best but I read a description and thought ok I'll try it. It was hard to put down. Not a formula story at all. Such rich characters and a unique set of entwined stories artfully told. I'm not usually that surprised by twists. I almost had them then talked myself out of them and then... we'll you have to read it!!?
★ ★ ★ ★ ★
eimear n
Beware the past by joy Ellis.
Omg. An absolutely fantastic read with great characters. Dci matt ballard is on the hunt for a killer. But this killer has matt in his sight and he is playing a deadly game himself. Is he the killer from 25 years ago? I had my suspicion but it completely shocked me. Highly recommend this book. 5*.
★ ★ ★ ★ ☆
amanda hollingsworth
BEWARE THE PAST. by Joy Ellis. Matt is haunted by one case, involving three boys., 25 years later. It began again. Yet the killer of old case was killed. This is a stand alone novel, and will have readers on the edge while reading. The affair could do without reading with Matt and Liz member of his team. Overall, a good story by Joy.
★ ★ ★ ★ ☆
jon8h1
Many thanks to the author / Joffe Books / Netgalley for the advance digital copy. Opinions expressed here are unbiased and entirely my own.

Twenty-Five years ago three young boys were murdered. The prime suspect was killed in a hit and run accident and the killings stopped. Detective Matt Ballard was never sure that the real murderer wasn't still out there. The case has haunted him since then.

Today Ballard received a large brown envelope containing the picture of the very last victim ...at the time of his death. More photos are received ...some were sent to his team. All are photos of the three boys murdered all those years ago.

All those who are near and dear to Ballard have been touched by the goings on ... and none of them are safe.

And then another boy is taken and killed. Is the murderer the same from before ... or is this a copy cat killer? How did he get these photos? What does he want with Ballard?

Ballard and his team will have to work harder and dig deeper than ever before to stop a killer .. someone who has no boundaries.

I have read several of this author's books and each one just gets better and better. I definitely was not disappointed with this stand alone book.

This is a well written fast-paced crime thriller filled with memorable characters that jump off the page. With the balance of professional life vs personal life, the characters come across as very credible. The suspense starts on Page 1 and continues through the twists and turns until the very surprising ending.

I would love to see this one as a beginning to a new series!
★ ★ ★ ★ ★
abigail shiningshawol
I wasn't sure I wanted to read a book with abducted children in it, but the reviews were good, so I took a chance, and I was rewarded with a great story! The details regarding abductions were handled well and not offensive. The were almost a side-bar to a truly interesting story well written with twists and turns along the way. Well done!
★ ★ ★ ★ ★
shimaa samir
literally read all night so I could finish it. Really very well written with likeable, well developed characters. Kept me guessing until about two thirds into the book.....I did NOT want to believe who was actually committing the crimes. That left me no choice, I had to finish the book to make sure I was correct
★ ★ ★ ★ ★
kris ann
I've never felt compelled to write a review for a book I've read, but for some reason this one warranted a review. This book is so incredibly difficult to figure out that you are left scratching your head all the way thru the final paragraph of the book. Just when you think you may have it figured out, YOU ARE WRONG, when you read a little further and think, ok now it's starting to make sense, YOU ARE WRONG again. Just an overall excellent read.
★ ★ ★ ★ ★
corine grant
This is the first time I could not even venture a wrong guess as to the name of the villian. I enjoyed trying to make sense of the clues but failed. This book was entertaining as well as challenging to the very end. I would recommend "Beware The Past" to anyone who likes murder mysteries with a twist.
★ ★ ★ ★ ★
amanda mello
I have read quite a few books by this author and in my opinion it's one of her best. It is the kind of book where you say to yourself just one more chapter and end up reading half a dozen. There has to be some violence in crime thrillers but Joy Ellis knows how to put in lots of detail without going over the top.
★ ★ ★ ★ ★
saloni dahake
I am a massive fan of Joy's have have read all of her Nikki Galena series, some of which I was on the blog tour for.

I knew I was going to love this one from the start as it is a very fast moving story from the get go.

The book involves the historic murders of three 11 year old boys, where the main suspect was killed in an accident. Now 25 years later there is either a copycat killer, or the original killer has started up again.

DCI Matt Ballard is the main officer investigating these murders, as he was originally on the case back then. The plot is full of enough twists to keep you entertained and guessing right through to the end, and all the characters are believeable, which adds to the realism of it all.

If you liked Joy's other books then you will love this one, and if you have never read any of Joy's then this is definitely a good place to start as it is a stand-alone novel.

The book is very haunting in places, and a bit disturbing in others, especially considering the book's subject, but I feel it was done in a very sympathetic manner, without the need to go overboard with descriptions etc.

Overall I would give this book 5 stars as it grabbed my attention from the start and never let it go.
★ ★ ★ ★ ☆
sarah hack
This was a very good mystery. I love to solve them and there sure were enough twists and turns that I didn't figure it out at all! It is quite a psychological thriller and some pretty bizarre happenings!
Very well written! I'll look for more by this author.
★ ★ ★ ★ ★
stephen friend
The book was difficult to put down right from the beginning. I felt like I knew the characters and was part of the team, wanting to know the fen killer's identity as badly as the police did. The revelation, when it came, was a total shock, but as do most things in hindsight, made total sense. Well done!
★ ★ ★ ★ ★
michelle mcgrath
I was hooked from the very beginning and read this book in less than one day! A thriller with so many twists and turns, with a splash of romance. Very well written with a few spelling or grammatical errors here and there but nevertheless one of the best plots I've thoroughly enjoyed in quite some time!
★ ★ ★ ★ ★
santha
I read constantly, both Kindle Unlimited and regular Kindle offerings. This was the best read I've had in a while. At first I thought it started a little slow. I thought the beginning chapters were a little wordy and filled with sluggish descriptions. But a little farther into it and I was hooked. Loved every twist, false lead, and red herring. Never saw the ending coming. Brilliant.
★ ★ ★ ★ ☆
sanjana
This was one of the kindle freebies and since I was waiting for library books to be available I started it. Turned out to be a good decision. Good story and characters with a twist at the end as suggested; I thought a little slow at times but it helped character development; can't have nonstop action.
★ ★ ★ ★ ★
pamela lamb
Joy Ellis is some kind of writer! I have read all her previous books and enjoyed them very much. Plot thrilling. I did not see the end coming! All of the characters are well done. Nice to see a supporting figure from the previous books come in! Now I am exhausted because I couldn't put this book down! Thanks to a good writer!
★ ★ ★ ★ ★
rachel newcomb
The book gets you on the first few pages. I loved all the twists and turns, you never know what to expect. When you think you have it figured out a new clue turns it all around. I hope someone reads this and decided wow this would be a great movie.Thank you Joy Ellis for a great read
★ ★ ★ ★ ★
shining love
Outstanding reading and keeps you guessing right up to the end. The plot is so well developed that there are all kind of possibilities to its ending. Any reader who enjoys mysteries Weill really enjoy this book.
★ ★ ★ ★ ★
vicente
Full of neck breaking twists and turns. Nothing will prepare you for the duplicity, scheming and secrets contained in the lives of the people you will come to love and fear. This book has it all but extremely engrossing and sometimes painful to get through. An excellent read.
★ ★ ★ ★ ☆
chuck
Many facts influence the twists and turns of this story, each one more sinister than the last.
In the final twists of the story comes the most devastating turn of events. Keeps you guessing
until the end as to the final players. If you enjoy mysteries, this book would be a good choice.
★ ★ ★ ☆ ☆
audrey harrison
The book did not meet my expectations after seeing the reviews. It was good but not great. I didnt feel what the writer seemed to try to convey regarding the horrors of the main characters past. Just didnt 'get' me. I suspected the twist so wasnt much of a surprise for me either.
★ ★ ★ ★ ☆
judy yarborough
Twisted convoluted facts cause irreparable damage to victims and the innocent alike. Some very dark answers to a decade's criminal case that won't let Matt rest, and he desperately wants to close the book on this one. He not only becomes a victim himself but is he also guilty?
★ ★ ★ ★ ★
jon skeggi
I've read all of the books written by Joy Ellis and have enjoyed them all. This book, Beware The Past, is my very favorite! It grabbed me right at the first paragraph and sucked me right into the mystery. I couldn't put it down and I couldn't figure out who the bad guy was until the end when it was revealed.
★ ★ ★ ★ ★
yousra abdo
I admit that I had a hard time getting into this at first because the crimes against children bothered me. After the historical background part, the story got really moving and kept me turning page after page. An exciting ending with many twists really had me going!
★ ★ ★ ★ ☆
patricia powell
I was really surprised at the end, as a good mystery/thriller should leave one. I guess I could have given it five stars except that the British culture is a little foreign to me and, try as I may, I cannot bond to it as well as I can the American way of life.
All in all, a fine read.
★ ★ ☆ ☆ ☆
erick santana
I could not read this whole book. I skipped the last 35% to read the last few pages. It was very hard to get into this book, and I did not like the main character. I read the last few pages, and realized the book is based on a very improbable reason... Maybe that is why it never kept my interest.
★ ★ ★ ★ ★
rebbie mcguire
This novel ropes you right in from the very start, as good books should. Ms. Ellis does a great job of slowly revealing characters and their intentions, and leaves you guessing until the end. Without giving anything away, there's a fairly great twist towards the end that you don't really see coming. I'm looking forward to reading more of her books.
★ ★ ★ ★ ★
james noll
British mystery/thriller. This one really had me stumped on the who or even how many. Satisfying surprise ending!
Even if U normally dislike British or ALL mysteries, try this one. It's really good!
Personally I think it's the BEST Joy Ellis to date!
★ ★ ★ ★ ☆
edison garc a
I chose four stars for this book because it held my interest and I finished it in three days. (A five star rating is saved for books finished in two days or less with little sleep.) I recommend this book to anyone who likes mysteries. Also I can't recall finding an error in the book.
★ ★ ★ ★ ☆
anna erishkigal
I figured out about half-way through what the twist was. But the book was well written, a bit to long for the subject manner. It could have just as easily tidied up in 300 pages. An interesting read but just too much detail about unsubstantial details.
★ ★ ★ ★ ★
ecem dilan
It's nice to read a book along the lines of some of the great Copper shows like Shetland, Lin of Duty and The Fall. The emotion, the angst and even the funny banter between the young and older cops was easy to feel and get into. Really good read.
★ ★ ★ ★ ★
heather porter
This was a terrific story that drew me in like a whirlpool. The book is long but the story needed time to lay out all the pieces, then the author slowly brings the pieces together, ending with a delightful surprise twist that left me quite satisfied.
★ ★ ★ ★ ☆
tegan sexton
This suspenseful crime thriller will hold your attention and keep you guessing until the end. Recommended to anyone who likes this type of book. Matt's affair with his subordinate Liz seems outdated as in 2018 especially this would be frowned upon . . . but it is fiction.
★ ★ ★ ★ ★
johnny
Not Ellis does not disappoint as you get into the mind of DOC Matthew as He has to relive an unsolved case from decades earlier. He moves from outside to pursued to victim. Intense action, love interest, red herring--it has all of this and more.
★ ★ ★ ★ ★
pedro ranieri
This was my 1st book by the author and it does not disappoint! It was such a great read and love Matt and his team! The end was a wow factor as I did not see one of the turns going the way it did! Excellent job!
★ ★ ★ ★ ☆
jayjay jackson
Read this if you enjoy delving into the depths of human depravity, or following an unending path of clues , while danger and dead children lurk everywhere you turn. Seemingly innocent sociopaths, brilliant psychopathic killers, heroic ex-felons, immoral law enforcement officers, plus romance and a good-looking gay person fill out the story.
★ ★ ★ ★ ☆
alexa hamilton
DCI Matt;s past comes back to haunt him about the death of three young boys . Is it the same killer? Now he is after Matt and the people he cares about,as well as young boys again. Great surprise ending, Joy Ellis never fails to wow you.
★ ★ ★ ★ ☆
kiara gaspari
I read this based on the reviews and wasnt disappointed with the unexpected twists and turns. However, I won't read another by the same author because of the extremely foul language. It was very offensive to read my Savior's name used so brashly.
★ ★ ★ ★ ★
joy cervantes
I absolutely enjoyed this book. As the British would say, it was brilliant! Kept me glued all the way to the end. And wasn't expecting the ending. Will definitely be checking out more books by Joy Ellis!
★ ★ ★ ★ ★
anita
A spellbinding mystery. One of the best novels I've read in a very long time. So many times I find the author is simply extending the pages to make the book seem adequate in length. Not this one. I thoroughly enjoyed every bit of it.
★ ★ ★ ★ ★
rllheureux
J. S. Scott really wove a suspenseful tale this time! I read this from beginning to end in one day because I couldn't put it down. I highly recommend her books. She has a gift at making the characters seem real.
★ ★ ★ ★ ☆
marlene calhoun
I say sleeper because the story for me began slow. Kept putting it down, interested, not that interested. The gripping came about half way in, then I couldn't put it down. Great twist, did not see that coming.
★ ★ ★ ★ ★
alison g
A lot of book descriptions use the word gripping or say that you can't put it down . Well, for this book that is absolutely true. I couldn't pull myself away until I got to the end. And the huge twist is also exactly as promised .
★ ★ ★ ★ ★
louisa
I have read most of the book by Joy Ellis, I knew this book was not going to let me down. So many twists & turns, red herring, never saw the ending coming that what great author do always keeping you on your at all times. Next please ASAP.
★ ★ ★ ☆ ☆
george khoury
I wanted a good book for a long weekend away and was persuaded by the 'huge twist' angle - unfortunately I had to speed read through quite a few pages and by the time I got to the twist I wasn't really caring what it was. An ok read, not sure I'd read more.
★ ★ ★ ★ ★
runfortheroses
Moves fast, full of atmosphere. Both a fine procedural and a great action story. Really enjoyed it in one sitting. Even if you puzzle out some parts, it's worth the read. Off to see what else the author has for me!
★ ★ ★ ★ ☆
kirsteen
Yes to the huge twist. It was a gripping tale. You knew the details with out the Gore. I was about 3/4 done with the book when I felt I knew the ending. Not to give it away I didn't see that coming. If you enjoy British authors this is a good one.
★ ★ ★ ★ ★
noura books
Couldn't put it down! Seriously well written, great characters as usual, twisted and brilliant plot. Thought I guessed who the bad guy was half way through but boy, was I wrong?! If you like psychological thrillers and mysteries, this is for you.
★ ★ ★ ★ ★
zulfa
Everything about the book kept me interested until the end. The characters and the storyline kept me enthusiastic and motivated enough to want to know how the story ended. I was able to figure out some of the plots but it didn't discourage me in any way. I thoroughly enjoyed this book.
★ ★ ★ ★ ☆
andrea vincent
While not a story I had a compulsion to read all at once, this is a very good mind bender. While hard to keep track of at times, the story pushes you along with it, so you wonder right along with the characters.
★ ★ ★ ★ ★
yaser
I have read several of the Fen books and enjoyed the series. The chacters are always interesting, the writing is twisty and turny making the mystery a great mystery. I plan on reading more of the Fens books
★ ★ ★ ★ ★
yuri
One of the most engrossing British detective books I have read. I could not put it down. So many twists and turns to unravel. Impossible to out think this author. Highly recommend this book to others who enjoy this genre. Can't wait to read other books by this author.
★ ★ ★ ★ ★
hind boodai
Beware the Past is an excellent crime mystery. Great plot that kept me glued to the words. I will definitely be reading more by this author.
I received an arc from Netgalley. This is my unbiased review.
★ ★ ★ ★ ★
rexiel
No exaggeration there. Well- crafted, mounting tension. Sympathetic characters, a chilling climax and intense and unexpected ending. I especially enjoyed the fully developed characters and satisfying conclusion. Excellent read.
★ ★ ★ ★ ★
corissa lau
As a fan of the mystery genre, it's hard to surprise me. But this story did! A little slow to start, I was non the less sucked into the plot and the ending left me satisfied. I appreciated that, although the subject matter dealt with child abuse, the details were skillfully meshed without gratuitous violence. I would definitely read other titles by this author!
★ ★ ★ ★ ★
spiegols
Well another great twister.. and I won't give it away but Joy had a way of keeping you saying is it this one or that one and than bang it's this one.. oh I should have seen that. Great couldn't put down read.
★ ★ ★ ★ ★
joanna marie
This book kept me in suspense all the way through. I just loved it. This is the first time reading a book by Joy Ellis and I will definitely be reading more. The twist was excellent. Fooled me to the end.
★ ★ ★ ★ ★
vanessa
Psychopathic killer copies child murders of 20 years ago. The killer is committing crimes to get revenge on the chief inspector but no one knows why. Some turns and twists definitely kept me turning pages.
★ ★ ★ ★ ★
nate davis
Very cleverly written mystery set in Britain. Multitude of twists and turns in the plot line of a Detective Chief Inspector's search for closure in a 25 year old cold case of 3 children's murders.
★ ★ ★ ★ ★
piph17
I loved this story so many twist with a huge one at the end...kept me interested from page to page..love the characters, especially the main Matt..hard to describe with out giving away the story..truly great read for anyone into mystery or thrillers!
★ ☆ ☆ ☆ ☆
inge
Seriously...I don't understand all the 4 and 5 star reviews. This book was beyond boring, after slogging through about 30 pages I ended up throwing it in the trash. I've read more truly "gripping" thrillers from my library's 50 cent bin...
★ ★ ★ ★ ★
bradlee
The twists and turns from the first page to the last will keep you turning the pages and wishing you could help the detectives! The mysteries are solved without your help, but that is better. You were wrong all along!
★ ★ ★ ★ ★
bec mclennan
I am a huge fan of British TV mysteries, so it my hope this will be made into one. It is described as a gripping crime drama. Take that as a fact. Excellent writing, character development, plot, and a satisfying ending. This is my first Joy Ellis novel. Excuse me while I go read all the others!
★ ★ ★ ★ ★
elanor santiago
This was a very good story and one with such a surprise ending! The only criticism that I have is a very small one, the author should have a translation table for American readers that explains all the British colloquisms!
★ ★ ★ ★ ★
rachel christian
Another brilliantly written novel from Joy Ellis.
Story line keeps you reading til the very end. Characters are exceptional and loved getting to know them all personally.
Can't wait for the next one.
★ ★ ★ ★ ★
sylvr
I absolutely loved this book! Usually I can guess who the bad guy is, but this one was a real surprise. The characters were well developed and the story believable! As an American, I really enjoy British authors - I learn so much about the UK and the different terms for certain things. It took me awhile to figure out "jumper" (probably not in this book), and I appreciate the glossary of terms at the end of the book. I need to follow Joy Ellis more closely!
★ ★ ★ ★ ★
alien citizen
The book was slow at first. It picked up about 25 percent into the story. The characters were well developed. It is a good story for mystery readers with just the right amount of romance. The author left the reader to imagine some of the difficult topics which was brilliant.
★ ★ ★ ★ ☆
jroberts388
Finding a new Author has been very frustrating for me. This book was the first on a long list that kept my interest. The thing I like most about a book is if I'm glad I read it when I'm done. If I am struggling to get threw a book and to top it off I don't like the ending, it was a waste of my time and I won't read any more books by that author. Can't wait to start my next book by Joy Ellis!
★ ★ ★ ★ ★
maiv lig
You just don't want to put this book down. The characters are well developed and the plot races forward, but in a believable way. There are plenty of surprises along the way to keep you turning the pages as fast as possible.
★ ★ ☆ ☆ ☆
anh hwang
I don't understand all the 4/5 star ratings. to me, this book went out of it's way to add as many crazy plot lines and twists as possible. the book was about 200 pages to long and was so far fetched it's boggles the mind. Save time and money and read something else.
★ ★ ★ ★ ★
calum scott
This is a read for those who think they can guess "who is the culprit", it keeps you guessing, throughout the story and at the end its not who you expected. Lots of twists and turns. A book you cant put down, due to the need to know more. Brilliant story, lots of suspense. Loved it right to the end.
★ ★ ★ ★ ☆
jenni walsh
Beware the Past was a terrific read. The characters were very detailed and you really got emotionally involved with with each of them. The storyline was believable and the circumstances realistic. There were a few things that made you shake your head saying"yeah, right" but overall very well written.
★ ★ ★ ★ ★
jane green
Extremely well written book. Definitely keeps your interest throughout with all characters tied together and each easily remembered as to their function in working to get the killer caught. Great twist to tie everything together at the end. Difficult to put this one down and not stop until the end.
★ ★ ★ ★ ★
francesca picone
I had a hard time putting my reader down. It was creative, suspenseful and very well written. Having lived in England for several years I could picture the area where it happened. I will definitely read more of Joy Ellis books. Sharon
★ ★ ★ ★ ★
karla
Excited that I found a new author that I enjoy. The book grabbed my attention and kept me engaged throughout the whole book. Can't wait to start another book written by the author. The ending surprised me and was excellent. I stayed up to finish the book.
★ ★ ★ ★ ★
spencer
DCI Ballard and his motley crew lend Ellis' tale a rich and robust texture. Can't wait to read more about the stark landscape and people of the fens. If you like murder mystery with great plot and solid characters Ellis is a go to author
★ ★ ☆ ☆ ☆
joe shea
Predictable villains, stupid romance that seems very unlikely ~ with a convenient ending. I won't be reading anything else by this author. Good thing I didn't waste my money on this book or I'd be really upset
★ ★ ★ ★ ★
camn
The story was riveting from the beginning to the mind blowing end! I would recommend it to anyone who likes a story that requires the reader to get involved in solving the mystery and enjoys being stumped by a fast paced plot and "didn't see that coming" ending! Thank you Joy :)
★ ★ ★ ★ ★
laurie seeber
Great read.... twist at end did seem a little unrealistic, but did not detract from the overall story. I just thought if the killer had completed so much research they would have been sure of facts. I would recommend this book - interesting and clever
★ ★ ★ ★ ★
michael webster
I very much enjoyed this book..I don't read books that I have to look up descriptions for words..DI's instead of detectives..but this was a Pleasantly surprising read..and I really enjoyed the plot and twists...Well Done!
Please Rate BEWARE THE PAST a gripping crime thriller with a huge twist