A New Player's Guide to Preparing for Street Fighter 5
By gootecks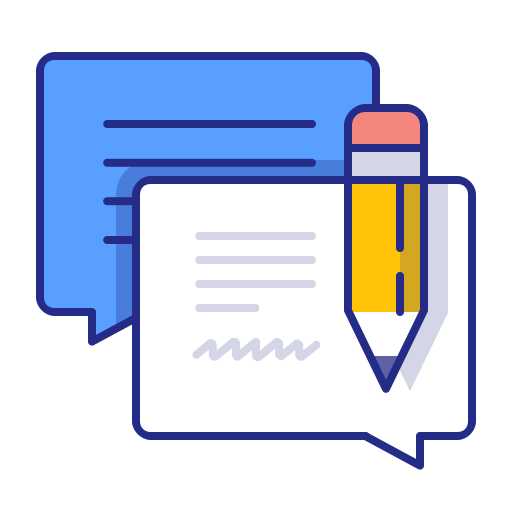 Total feedbacks: 11
★

★

★

★

★

★

★

★

★

☆

★

★

★

☆

☆

★

★

☆

☆

☆

★

☆

☆

☆

☆

Looking for A New Player's Guide to Preparing for Street Fighter 5 in
PDF
? Check out Scribid.com

Audiobook
Check out Audiobooks.com
★ ★ ★ ★ ☆
lorna
I found the book to be well written and thorough. Although it is really for anyone who may have never played a street fighter title or a fighting game before, it does offer veterans of the game some outside perspective on strategy.

I do feel the book could have gone more in depth with some areas such as red focus, delayed wake up, and frame data understanding. Not saying frame data is key, but understanding it will give you more understanding of game engine and priority of buttons hit.

But again, the book is for first time playing a fighting game reader.
★ ★ ★ ★ ☆
beth tedford
An excellent write up for players looking to get into the FGC. Gooteks does a great job explaining and breaking down the basics of Street Fighter in a way that even the most inexperienced players can understand.
★ ★ ☆ ☆ ☆
stephanie rouleau
I was extremely disappointed. While the book is an excellent run-down of Street Fighter 4, and some of the basics needed for both games, What I really wanted was a more in-dpth look at some of the differences between SF4 and SF5.

There were 4 pages about ultras, when to use them, and how to combo into them; then a 2 sentence brlurb about "SF5 has V-trigger stuff, but it's basically the same. MOVING ON!"

It felt like a re-skin of a SF4 guide, with 2-3 sentences about SV5 stuck into every chapter.
★ ★ ★ ★ ☆
loquacious
If you want to learn street fighter or find yourself frustrated because you are losing and don't understand why, this book is for you. Ryan takes an academic and systematic approach to teaching how to think about and play street fighter. He gives you a game plan that you can use as a foundation to build upon. Finally, he gives you drills that you can do to improve your execution and better impose your will upon a game of street fighter.

You may think that you should go to forums and ask for cool combos, look up video guides on characters, or just trial and error online. While these are all good resources you are wasting your time if you don't already grasp the concepts covered in this book.

If you are wondering where to start on your Street Fighter journey, you've found it in this book.
★ ★ ★ ★ ★
nanzy
I have been following the Fighting Game Community (FGC) since Feb of this year 2015 which is only a few months. However, I have been playing this game since Street Fighter II and Champions Edition. Gootecks wrote this book in a very easy to digest way & clearly for all skill levels. It is it very well written & honestly, as much as I have learned in my 20 years of playing this game, there are things I over looked or straight up wasn't even conscious I was doing both right and wrong. I love how the author takes a start from a simple part approach & builds up to advanced execution. I especially love the hardware tips. I use to have a 55 inch HDTV that I played on religiously with a wireless connection. I can't even begin to explain the difference in using the right stuff & I have Gootecks to thank!
★ ★ ★ ☆ ☆
cris
Gootecks needs an editor. Everything he has to say is gold, but there are far too many grammatical errors to ignore. This book feels like reading a guide written on a forum. Words are left out on accident, redundant, and sometimes just plain used incorrectly. Commas are often misused as well. He needs to hire someone who specializes in correcting these mistakes, or if he did, he needs to find someone else. However, I'm not someone who is obsessed with grammar, so these issues certainly aren't a deal breaker.

I love hearing what Gootecks has to say, and I will definitely read his next ebook. I recommend this for anyone who is new to Street Fighter, and even fighting games in general.
★ ★ ★ ★ ★
rachel xu
Having gotten to know gootecks and understand the way he thinks as a Street Fighter player, it's easy to see why his insight is invaluable for new players as well as older players who wish to brush up on basics. gootecks does a very good job of laying out the various parameters that players will encounter as they further their practice in Street Fighter. For anyone who is looking for a strong starting manual to reference while learning, this is the pick-up that you need. Great job, gootecks!
★ ★ ★ ★ ★
nihal
Step by step, this ebook breaks down everything you need to know to start playing online. With a handful of hours practicing what is taught within, i have gone from losing all of my online matches to a 60% win ratio and can now blatantly see the lack of fundamentals in some of my opponents. Thank you Gootechs, the new players in the FGC owe you a massive amount of gratitude and hopefully a future stomping or two. Im not sure you realize how many monsters you're going to create with this.
★ ★ ★ ★ ★
purag
Ryan writes pretty good guides. I remember he had one for SF4 when it first came it out. It really useful and he also explains terms that might be as straightforward that comes with fighting games. Walks you through exercises along with explanations as to why your doing what he's asking you to. Thanks again Ryan.
★ ★ ★ ★ ★
nancy wilson
Fantastic guide that covers fundamentals and the mindgame of Street Fighter. As a SF player who isn't exactly brand new but still learning, this guide helped me rethink a lot of what I know so far and helped clear up a lot of issues I face.
★ ★ ★ ★ ★
elena passarello
This guide was very helpful for prepping for the release of Street Fighter: V.

It covers a lot of the basics that newcomers to the game normally try to skip and fundamentals that are lacking with players that focus on rushing on learning the game to a competitive level.

This guide would not only be useful for Street Fighter: V but many other fighting games in general.

I would STRONGLY recommend anyone that is interested in competing at a high level or simply looking to improve their gameplay as well as getting a head start on Street Fighter: V to get this a read. I would even recommend it to not only beginners, but veterans of the game that might overlook certain aspects of their gameplay.
Please Rate A New Player's Guide to Preparing for Street Fighter 5